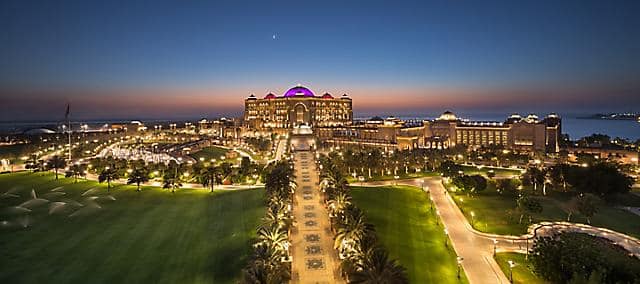 Abu Dhabi
Celebrate UAE National Day At The Palace
Celebrate UAE National Day At The Palace
To honour this illustrious occasion we proudly announce exclusive room rates for you and your loved ones, along with a host of indulgent culinary and leisure experiences.
National Day Special Room Offers
Residents are cordially invited to experience in the timeless elegance of The Palace in our exquisitely appointed rooms.
National Day Culinary Journeys
Engage with local culture and savour Emirati-inspired Tanoor delicacies for AED 275 per person on 2 December. Enjoy from National Day-themed mocktails or a delightful box of dates to complete your experience.
Our lavish venue invites you to sample a traditional Emirati sharing menu for just AED 275 from 29 November to 2 December. Savour homemade Arabic teas, Karkadi, Jalab, Tamarindi, Karak amongst a tantalising array of delicacies. The distinctive ambience is heightened for guests by National Day décor and complimentary Emirati sweets upon entry.
Enjoy a decadent National Day themed Afternoon Tea for only AED 295 for two on 29 November to 5 December. Our speciality teas are perfectly complemented by truly exquisite National Day-themed cakes and pastries. Le Café's signature cappuccino is also a feature on this memorable day.
Our elegant venue captures the spirit of National Day with culinary creations for AED 398 per person for a special Taste of Hakkasan menu on 2 and 3 December.
Savour the finest cuisine at Martabaan on 2 & 3 December with a National Day culinary experience for AED 320 per person.
We invite you to an unforgettable picnic experience on 2 and 3 December from 2pm to 5pm for AED 290 per person and special rates for the little ones.
Leisure Activities from 1 - 5 December
To mark this truly eminent occasion, we have curated a host of leisure activities for all ages to ensure the 49th National Day is one of the most memorable events of the year.
Invite your children to an array of invigorating outdoor activities from AED 275 per child. Timings: 9am to 12pm and 1 to 4pm
Experience the fresh, salty breeze during a relaxing deep sea fishing session. AED 1,900 for 4 hours.
Invigorate your body and witness the vibrant hues of the deep via a scintillating stint of snorkeling. AED 220 for 2 hours. Package includes equipment and snack box.
Discover a 4-day open water e-learning course for AED 1,800 per person or try the advanced course for 2 days for AED 1,700 per person.
Experience a refreshing dhow cruise for 4. AED 900 for 1 hour or AED 1,500 for 2 hours. Watch the sun go down as you enjoy on a sumptuous sunset picnic destined to delight the palates of each guest.
Gather family or friends for an unmissable island boat trip. AED 800 for 1 hour and AED 1,400 for 2 hours. Price includes a generously packed picnic basket.
Feel the rush of adrenaline via motorized watersports. AED 200 per person for 20 minutes.
While kids enjoy horse-riding, adults indulge in complimentary sunset yoga or get fitter at morning boot camps.
Celebrate with us at Emirates Palace, a venue that pays perfect homage to the 49th UAE National Day.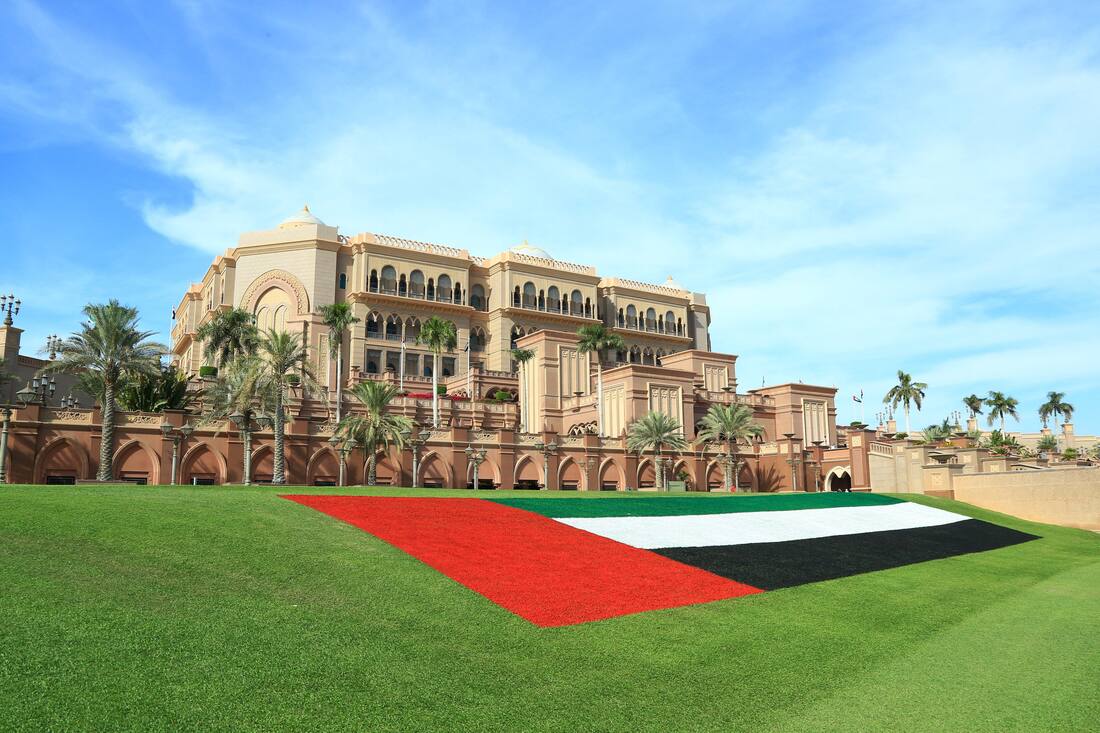 For Enquiries
Rooms Offer - For more information or reservation please call +971 2 690 8888 or email epauh-reservations@mohg.com
F&B Experience - For more information or reservation please call +971 2 690 7999 or email epauh-restaurants@mohg.com
Leisure Activities - For more information or reservation please call +971 2 690 7311.