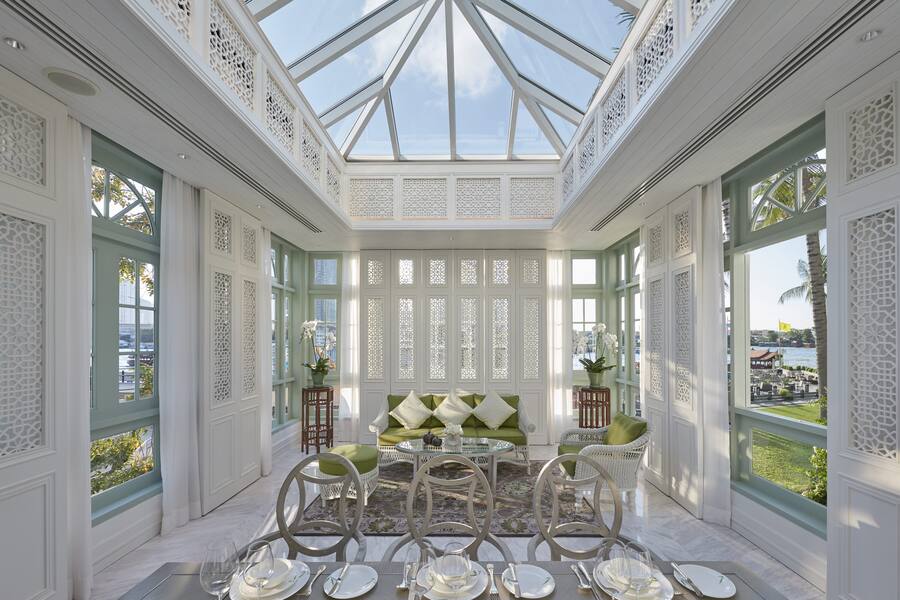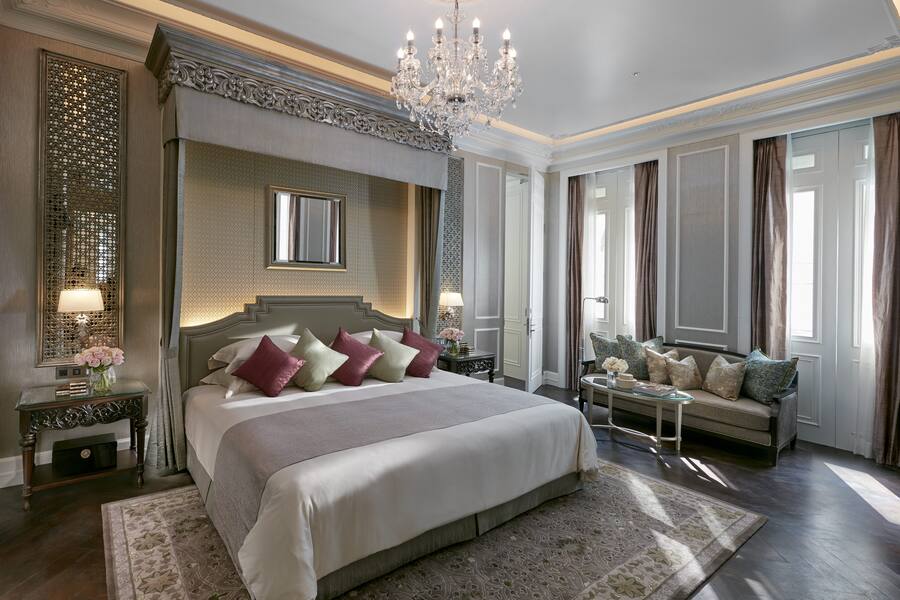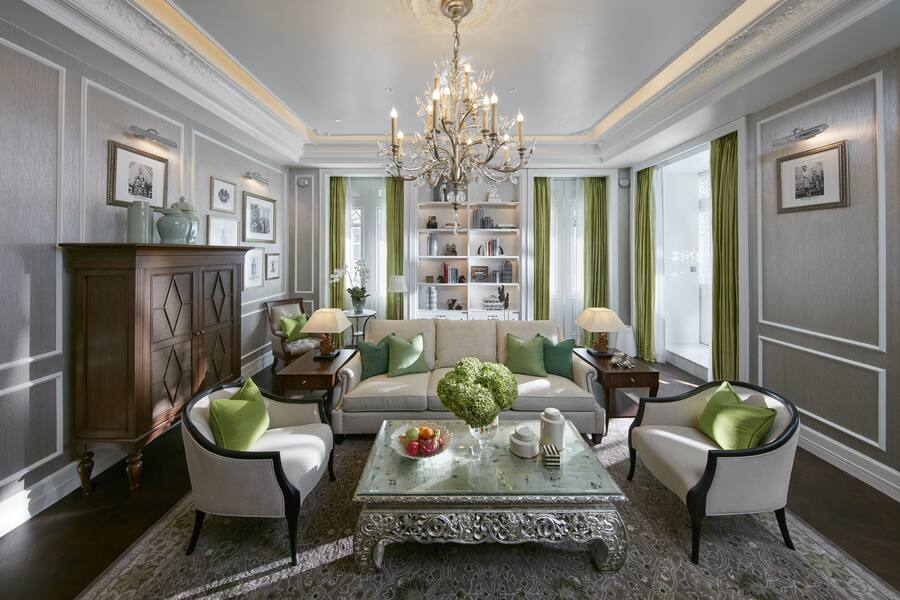 Ambassador Suite
King Bed
|

173 sqm / 1862 sqf

|

Garden/River
I'd like a two-bed suite with a glass conservatory and private elevator access.
Located in the original Oriental Hotel, this luxurious two-bedroom suite offers beautiful river views from a private Victorian-inspired glass conservatory featuring seating and a dining table for 6. Accessed via private elevator.
Stylishly decorated in shades of white and green, the suite connects directly with the Royal Suite, and when travelling with friends or family, three additional bedrooms can also be arranged.