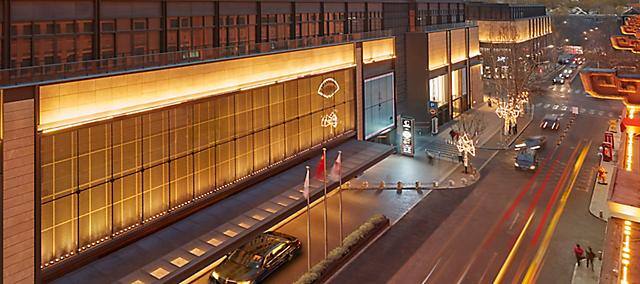 Beijing
Shopping
Shopping
Enjoy direct access to prestigious brands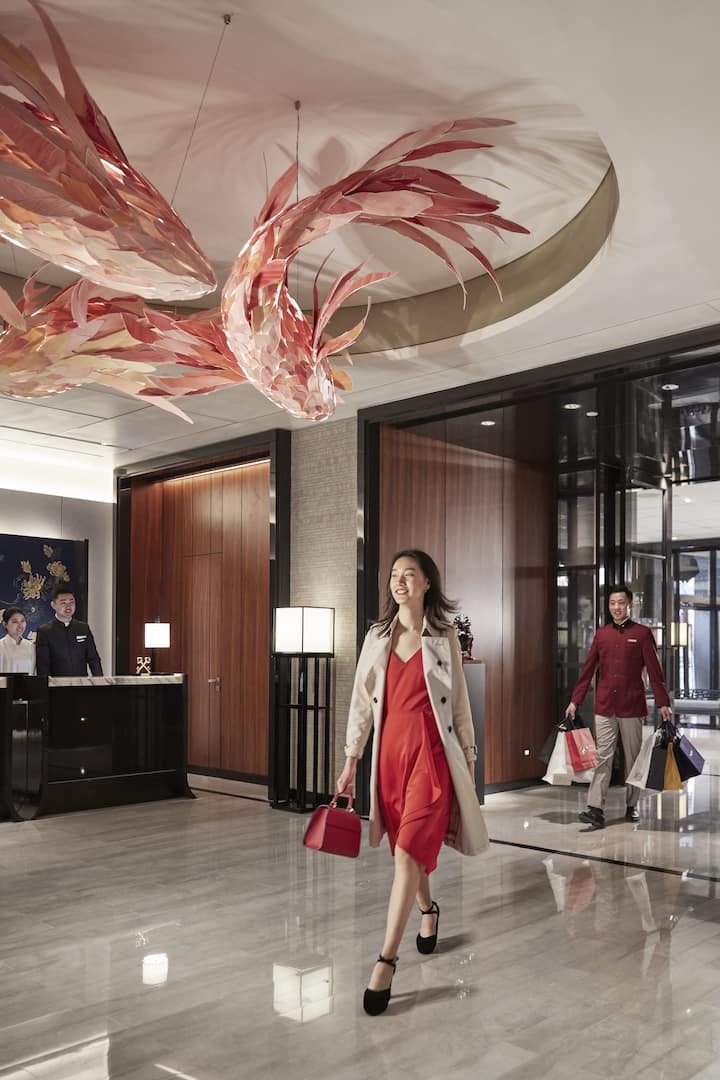 Guests at Mandarin Oriental Wangfujing are a mere elevator ride away from the city's most refined luxury lifestyle and shopping experience at WF CENTRAL, which has a dynamic mixture of more than 130 tenants, including 20 brands debuting in Beijing, or China. Hongkong Land's leading premium lifestyle retail centre is also known for its commitment to showcasing avant-garde design, displaying stimulating art and encouraging cultural awareness.
Together WF CENTRAL and Mandarin Oriental Wangfujing, Beijing provide a fully-immersive, premium experience, catering to a broad swathe of lifestyle interests. It is perfectly possible and enjoyable to spend an entire day in the complex – whether your tastes run to fashion, luxury, gourmet dining, art and culture or lifestyle and wellness.
Fashion lovers will be especially captivated by the outstanding range of designer brand boutiques that line the spacious walkways of WF CENTRAL, showcasing the very latest classy offerings from Paris, Milan, London and New York. There are also cutting-edge fashions from China, with stores featuring the top local designers.
 
Connoisseurs of high-end jewellery and watches have plenty of selection, as do shoppers in search of the very best lifestyle accoutrements, whether they are hi-fi speakers, sports shoes or toiletries.
There is food for the mind, too, in the shape of art, exhibitions and pop-up displays. Collaborators with WF CENTRAL include the Serpentine Gallery and the Barbican Arts Centre, both from London, and M&O from Paris.
A large bookstore and other intellectually-stimulating displays and exhibitions are part of the WF CENTRAL cultural portfolio. A short stroll away from WF CENTRAL and Mandarin Oriental Wangfujing are other important landmarks, including the former homes of imperial-era princes Pu Lun and Pu Dong.
The visit can start – and end – at Mandarin Oriental Wangfujing, which has dining and drinking options around the clock, from breakfast at Café Zi, to lunch and dinner at the Mandarin Grill, to cocktails and late-night relaxation at MO Bar. Those in search of a quieter moment can have tea and snacks in the hushed calm of The Library, or book a wellness or beauty treatment at The Spa.