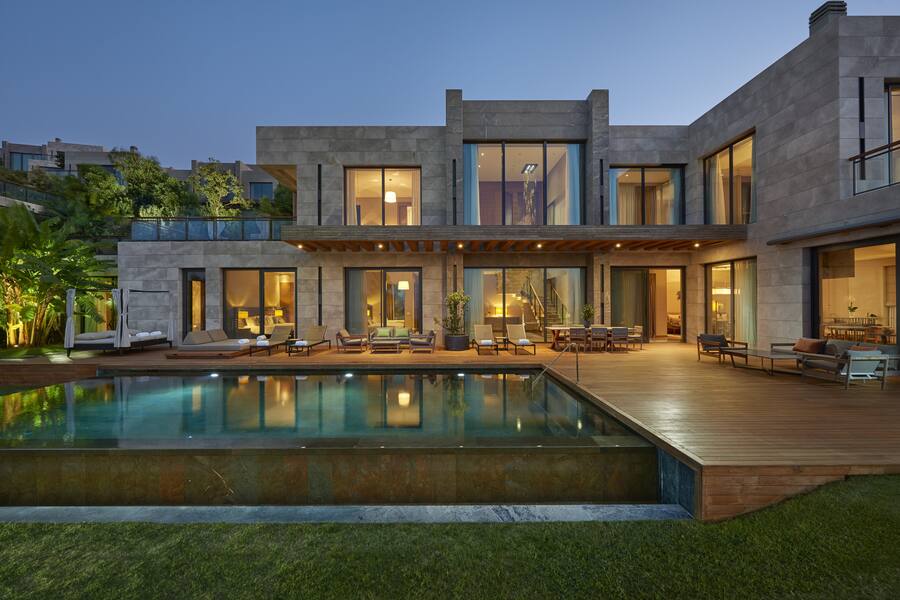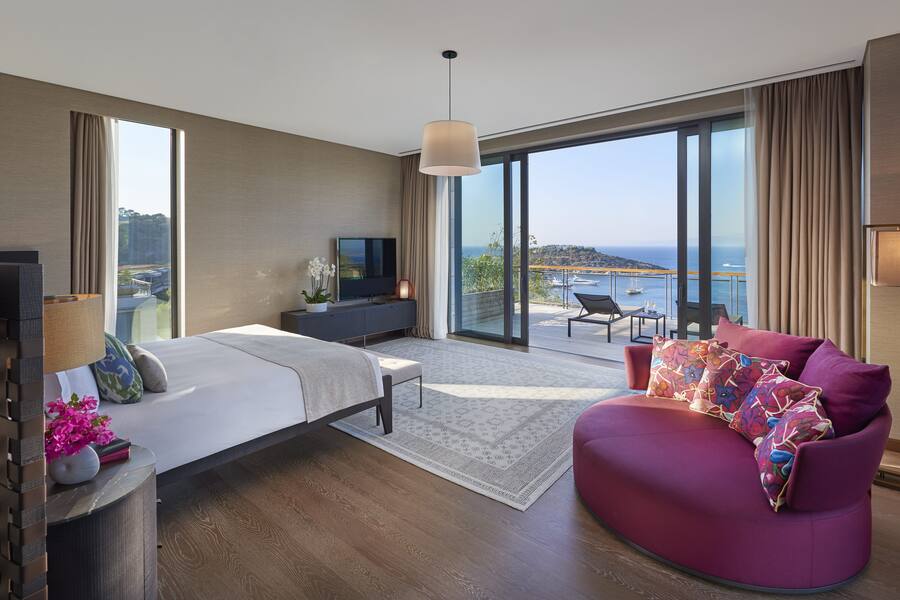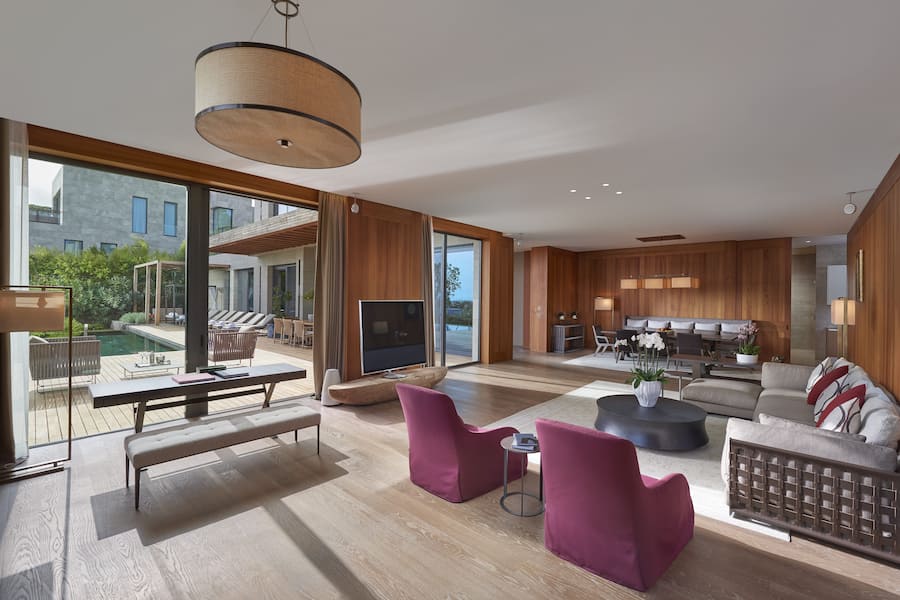 Paradise Bay Villa
|

640sqm / 6889sqf

|

Sea
I would like a 4-bed villa with a pool, sauna, steam room and fitness area.
Spread over two floors with 4 beautifully-appointed bedrooms, the villa enjoys views out over Aegean Sea. Extensive leisure facilities include a sauna, steam room and fitness area, as well as a wonderful outdoor swimming pool.
This beautiful villa, is a truly luxurious proposition. Decorated in a stylish, contemporary manner, the villa is ideal for entertaining with a closed kitchen and large dining table for leisurely meals or private dinner parties. Bathrooms are well-equipped, some with walk-in showers, others with oversized tubs.
To book please call hotel, or email mobod-reservations@mohg.com