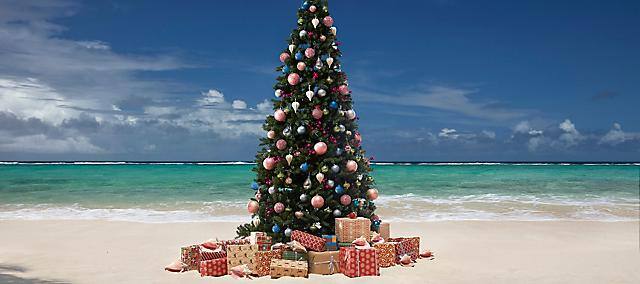 Canouan
Festive Season
Festive Season
It's the Most Wonderful Time of the Year!
We are delighted to have you spend this special time of year with us.
Canouan Island, also known as "Island of Tortoises" offers natural beauty, unspoiled beaches, tranquil seas and gentle breezes. Tailor made for relaxation and recharging your spiritual battery, you will leave the Island feeling you have found your own little paradise. To celebrate this festive season in true Mandarin Oriental, Canouan style, our team has created a program of special events and experiences which we invite you to enjoy.
If you would like to arrange a special celebration or adventure, please do let us know. We will be delighted to assist and to provide a seamless service and thoughtful gestures to create magical memories for you this holiday season.
From our Mandarin Oriental, Canouan family to yours, we wish you a very memorable and joyous holiday.
Celebrate the holiday season in luxury with our Festive Holiday room package
Experience the festive season with a special Caribbean twist at Mandarin Oriental, Canouan. A calendar of very merry activities and Mediterranean cuisine paired with Caribbean ocean views will delight guests from December 18, 2020 through January 9, 2021, with special events including our annual Hawksbill sea turtle release, a visit from Santa Claus, the return of Oriental Medicine Specialist, Rui Loureiro, and fireworks. You can also expect fabulous culinary happenings, such as rum tastings, cooking classes, and Gala dinners.
The Spa at Mandarin Oriental, Canouan has partnered with Oriental Medicine Specialist, Rui Loureiro, this festive season.
Rui is a renowned specialist in traditional Chinese medicine and epigenetics with a bachelor's degree from Chengdu's University of Chinese Medicine in China and postgraduate in Cosmetic Acupuncture from CMIR/ACUMEDIC – London and Beijing's University of Chinese Medicine. He has worked in hospitals and clinics in China and London. Rui is currently managing the Chinese Medicine department of the St. Louis hospital in Lisbon, Portugal and is the Clinical Director at Clinica Cura Pura in Aveiro, Portugal. With over 20 years of clinical practice, he is a passionate, dedicated, and a lifetime student and researcher of Chinese Medicine. 
To book your treatment, please call us at +1 (212) 461 8068 or email mocan-spa@mohg.com.
Immersed in a lush botanical park on the shores of Italy's most glamorous lake, Mandarin Oriental, Lago di Como comes to Mandarin Oriental, Canouan this festive season.
Serving creative Mediterranean cuisine paired with Caribbean ocean views. The chefs of Mandarin Oriental, Lago di Como will bring to Canouan the best of Italy, with high-quality ingredients, traditional techniques, as well as inspiring flavours and aromas to produce a multi-sensory approach and offer a true Italian experience.
We invite you to enjoy dinner in atmospheric beachfront locations with mouthwatering menus. View scheduled dates and times on our Festive Season Brochure.