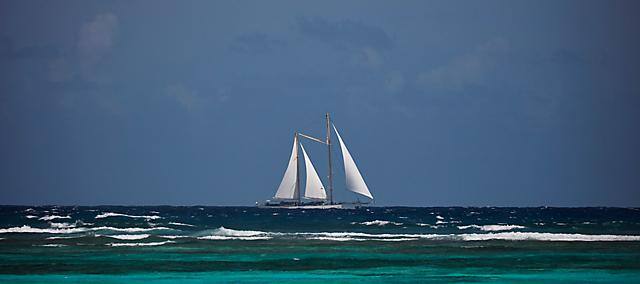 Canouan
Celebrate Summer
Celebrate Summer
We are delighted to have you spend your summer holidays with us.
Canouan Island, also known as "Island of Tortoises" offers natural beauty, unspoiled beaches, tranquil seas and gentle breezes. Tailor made for relaxation and recharging your spiritual battery, you will leave the Island feeling you have found your own little paradise. If you missed travel last year over the festive season, we invite you to celebrate summer Mandarin Oriental, Canouan style as our team has created a program of special events and experiences. We encourage you to break away with daily complimentary classes in our open-air yoga pavilion, schedule a complimentary wellness consultation with Oriental Medicine Specialist, Rui Loureiro, and savour culinary happenings hosted by visiting award-winning mixologist, Victor Gomez, and Chef, German Ghelfi, from Mandarin Oriental, Santiago.
If you would like to arrange a special celebration or adventure, please do let us know. We will be delighted to assist and provide a seamless service to create magical memories of a lifetime.
Celebrate Summer in luxury with our exciting activities
Located in Las Condes, the heart of the city's most important commercial and leisure district, Mandarin Oriental, Santiago comes to Mandarin Oriental, Canouan this summer.
In partnership with Nonky Tejapermana, Executive Chef, at Mandarin Oriental, Canouan, Chef German Ghelfi will serve a unique fusion of flavours including Nikkei and Chilean dishes paired with Caribbean ocean views. Chef German Ghelfi will bring to Canouan the best of Chile, with high-quality ingredients and innovative dishes that have won acclaim from both critics and diners alike.
We invite you to enjoy dinner in atmospheric beachfront locations with mouthwatering menus by Chefs Nonky Tejapermana and German Ghelfi.
From Origen Bar serving Santiago's most innovative cocktail menu and specializing in Gin & Tonics at Mandarin Oriental, Santiago comes Victor Gomez, Head Bartender and winner of the Bacardi Legacy contest representing Chile, to Mandarin Oriental, Canouan this summer.
Victor is very passionate about mixology and is an instructor at the high-performance bartender academy 'Mundo Bar' in Santiago, Chile. He has ten years in the hotel industry and features an extensive list of international cocktail competitions and experiences.
We invite you to enjoy the perfect aperitif or after-dinner drink by mixologist Victor Gomez. Please see scheduled dates and times.
The Spa at Mandarin Oriental, Canouan has partnered with Oriental Medicine Specialist, Rui Loureiro, from 5 July - 22 July 2021. Rui is back by popular demand offering unique treatments and a wellness retreat.
Rui is a renowned specialist in traditional Chinese medicine and epigenetics with a bachelor's degree from Chengdu's University of Chinese Medicine in China and postgraduate in Cosmetic Acupuncture from CMIR/ACUMEDIC – London and Beijing's University of Chinese Medicine. He has worked in hospitals and clinics in China and London. Rui is currently managing the Chinese Medicine department of the St. Louis hospital in Lisbon, Portugal and is the Clinical Director at Clinica Cura Pura in Aveiro, Portugal. With over 20 years of clinical practice, he is a passionate, dedicated, and a lifetime student and researcher of Chinese Medicine. 
Schedule a complimentary consultation to determine your wellness goals.
+1 (212) 461 8068
mocan-spa@mohg.com
Canouan Cares
Mandarin Oriental, Canouan neither takes what we have, nor what we create, for granted. Canouan is a veritable playground for beach lovers and water sports enthusiasts. The region is well known for excellent sailing, diving and deep sea fishing, all of which can be enjoyed off Canouan's shores and around the many neighboring islands. Canouan' s large natural coral reef creates excellent conditions for swimming, snorkeling and sea kayaking off the Godahl Beach Carenage Bay and Shell Beach. Mandarin Oriental, Canouan supports efforts that promote the health of our natural resources and our community.
Cargo 4 Kids
Educational tools make a world of difference within The Grenadines. Cargo 4 Kids is our way of lending a hand. This program is optional for each resort guest. Here is how it works...If you have a little extra room in your suitcase, and you care to fill that space with a few school supplies, Mandarin Oriental, Canouan colleagues will ensure they are delivered to schools in need. We take care of ensuring the right supplies find the right classrooms in St. Vincent & The Grenadines. For a list of the requested supplies, kindly contact our Executive Office.
Jacquie Thomas
Executive Assistant to General Manager
+1 (212) 461 8068
jathomas@mohg.com