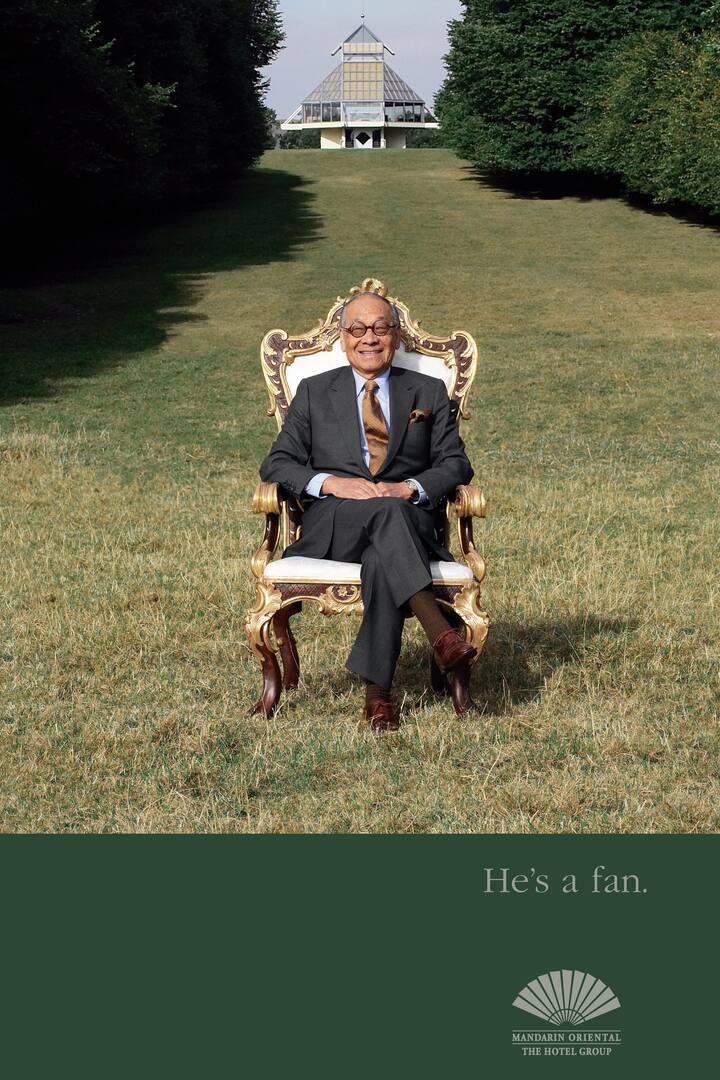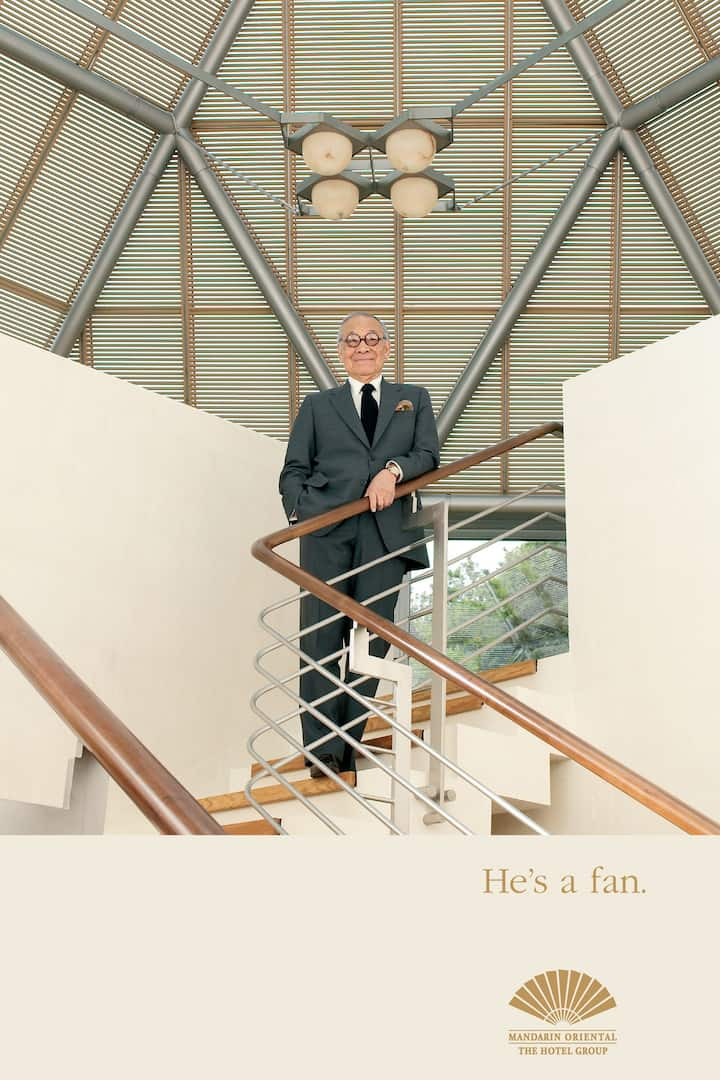 I.M. Pei
Architect
Mandarin Oriental Hotel Group is sad to learn that IM Pei has passed away at the age of 102. The world famous architect had been a loyal fan of Mandarin Oriental since 2004.
 
Pei was photographed for our global advertising campaign by the late Sir Patrick Lichfield in England at Oare House, the country house of Sir Henry and Lady Keswick. Behind him is the tea pavilion he designed for them.
 
He chose to donate the money from his participation in the Fan Campaign to a number of his favourite charities.
 
Our thoughts are with his family.
Photographed and filmed by the late, great celebrity photographer Sir Patrick Lichfield.
Why our loyal fans think our
Hotels are extraordinary
Chen Kun is a Fan
Mandarin Oriental, Hong Kong
As our first and flagship hotel, Mandarin Oriental, Hong Kong is as legendary as the city itself. With a Central location and five-star facilities, we are renowned for our sleek design, impressive service and exquisite blend of luxury, comfort and style.
Learn More
Learn More
Luxury In The Heart Of Paris
Lucy Liu is a Fan
Mandarin Oriental, New York
Gastón Acurio
I'm a fan of...
Adam Brown
I'm a fan of...
Anoushka Shankar
I'm a fan of...
Coco Rocha
I'm a fan of...
Daniel Kessler
I'm a fan of...
Sir. Clive Woodward
I'm a fan of...
Kate Bosworth
I'm a fan of...