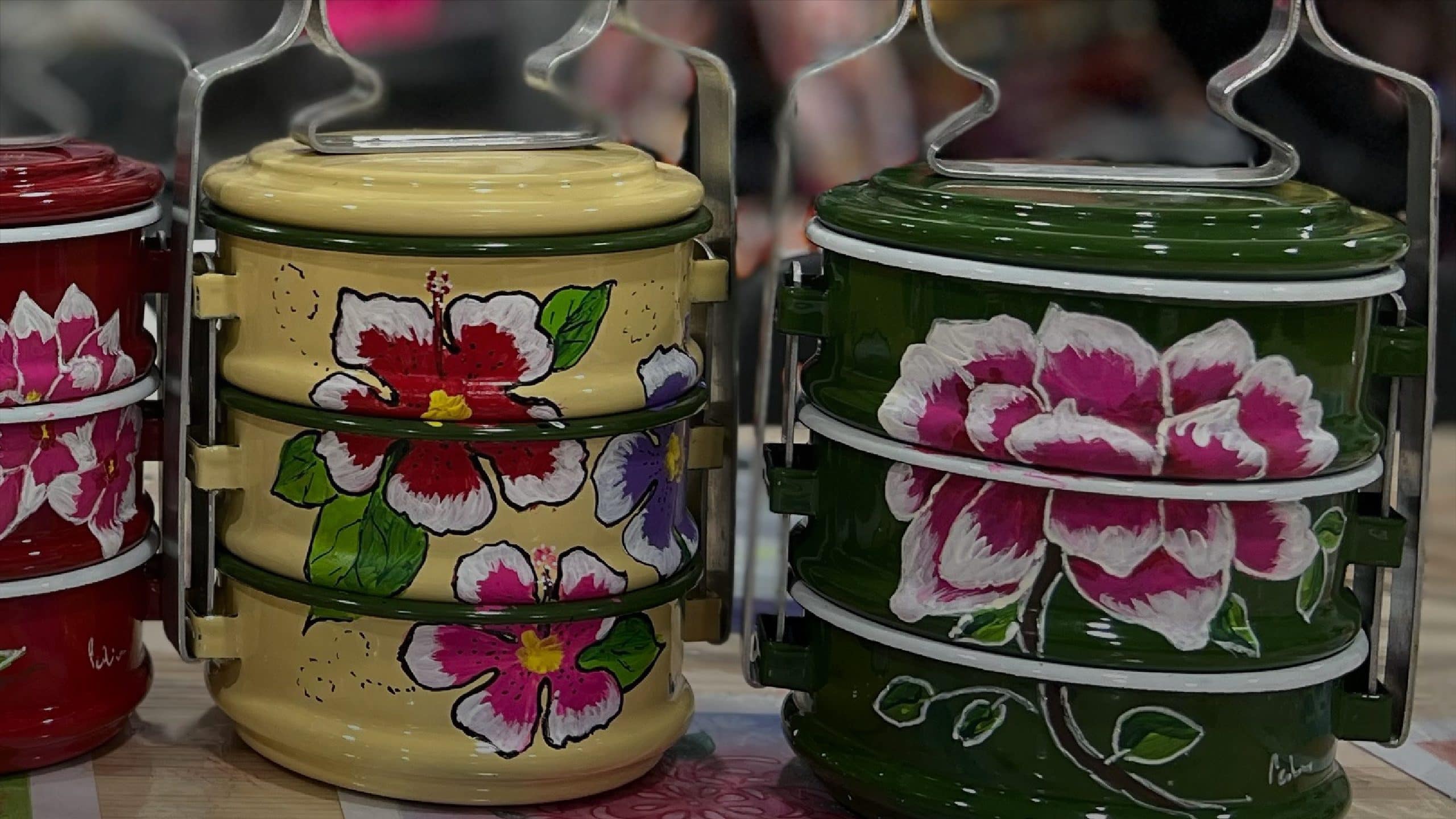 Tingkat Painting
Embark on a unique journey into Tingkat (a local term for tiffin box) painting, a cherished local art in Singapore. Discover the essentials of this time-honored craft and let your creativity flourish as you craft your very own masterpiece.
Dive into the fundamentals of Tingkat painting. Learn about the intricate patterns, symbolism, and techniques that define this unique art form, gaining a deeper appreciation for its cultural significance. Whether you choose to depict traditional motifs or infuse your creation with a modern twist, the canvas becomes a reflection of your own artistic expression.
Discover the artistry that lies within you and leave with a tangible piece of Exceptionally Singapore culture, a testament to your own unique expression and the rich heritage of this captivating art form.
Price: SGD 280 (for up to two participants with a charge of SGD 100 per additional participant)
Duration: 1.5 hour
Advance reservation of 72 hours is required and is subject to availability.
Price is subject to 10% service charge and prevailing government tax.