Where to celebrate Chinese New Year
From Bangkok to Taipei, here's where to start the Year of the Dog in style

BY MIKE MACEACHERAN
Mike MacEacheran is a travel journalist for outlets including Lonely Planet, the BBC, The Observer and The Sunday Times.
Chinese New Year is the dewy-eyed dream of the Far East writ large – all luminous lantern parades, hyper-real dragon dances and sparkling firecrackers shooting for the moon. This year, that vision comes to life on Friday 16 February, part of the annual 15-day festival celebrating the start of the new lunar calendar. It's a spectacle worth travelling for, not just for the spirit of carnival, but also for pop-up markets, red envelope days (the tradition of monetary gifts is an abiding part of Chinese culture) and auspicious treats. Distinctive delicacies to get to grips with include shoe-shaped golden dumplings and chewy nian, a glutinous sugar and almond rice cake.
To that end, it's no surprise that Asia's best-loved festival sees the world's largest annual human migration – last year 1.4 billion revellers travelled to visit family and friends. But it's also a chance for Chinese nationals to kick back and usher in the Year of the Dog at Mandarin Oriental hotels worldwide. After a long day watching lion dances, worshipping at crowded temples – or decorating during the feverish build-up – a room with a view of spectacular fireworks is well deserved.
This Lunar New Year, Mandarin Oriental hotels around the world will offer Chinese nationals a special celebratory and indulgent Holiday Escape package. But whether or not you're Chinese, here are just some of the celebrations worth travelling for.
Chinese New Year in… Hong Kong
What to see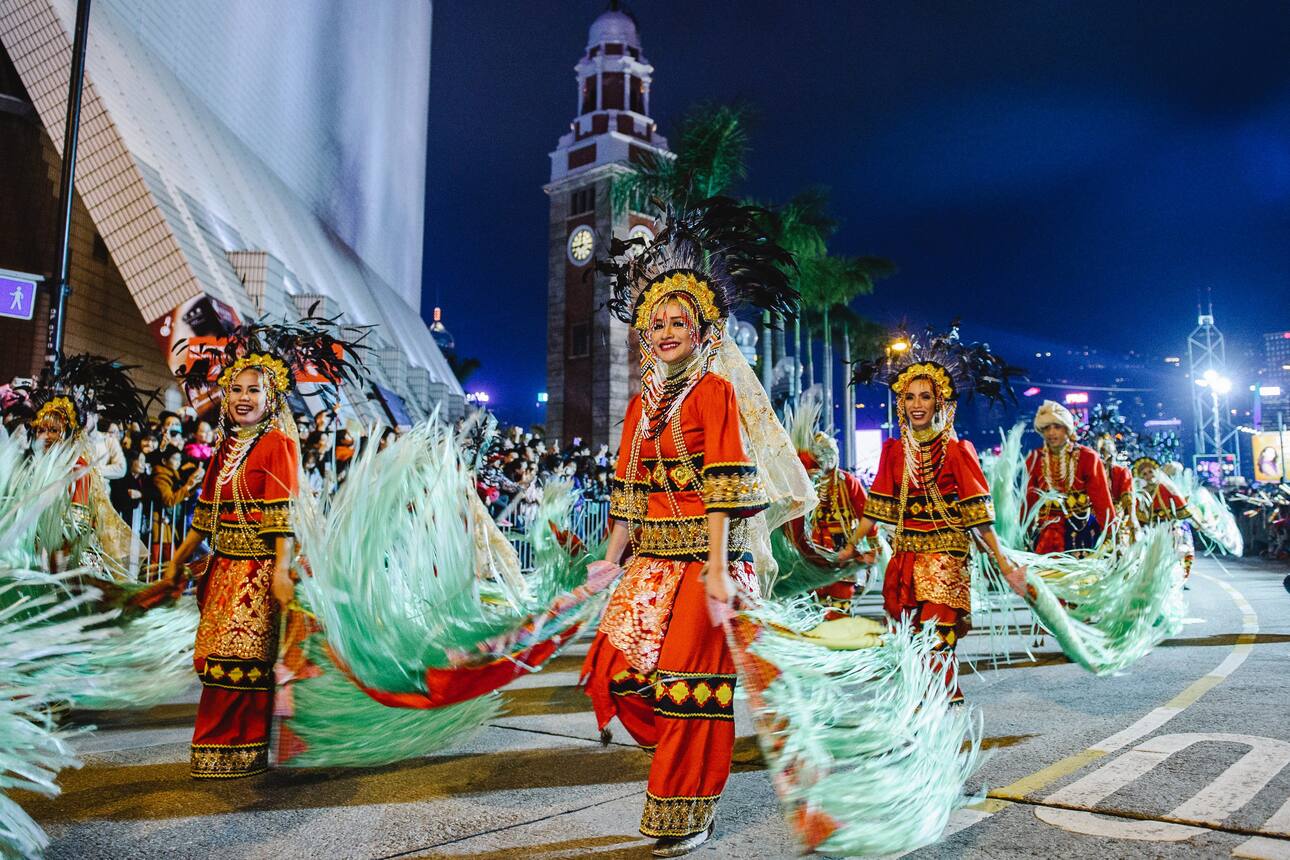 Hong Kong has a festive energy that you could bottle, the highlight being the annual night parade of floats that drifts through the city as if carried on a rainbow wave of neon. It's easy enough to view for free along Canton, Haiphong, or Nathan Roads, but if you want a prime soul-stirring perch, spectator tickets in the stands cost from HK$300. This year's ambitious, if slightly ambiguous theme, is 'Best Fortune, World Party', but one thing's clear. Not taking part isn't an option. Something else to consider is Mandarin Oriental, Hong Kong's Chinese New Year Luxury Break package, including a daily dining or spa credit.
Where to stay
You're spoilt for choice with Mandarin Oriental, Hong Kong, The Landmark Mandarin Oriental and The Excelsior.
Chinese New Year in… Guangzhou
What to see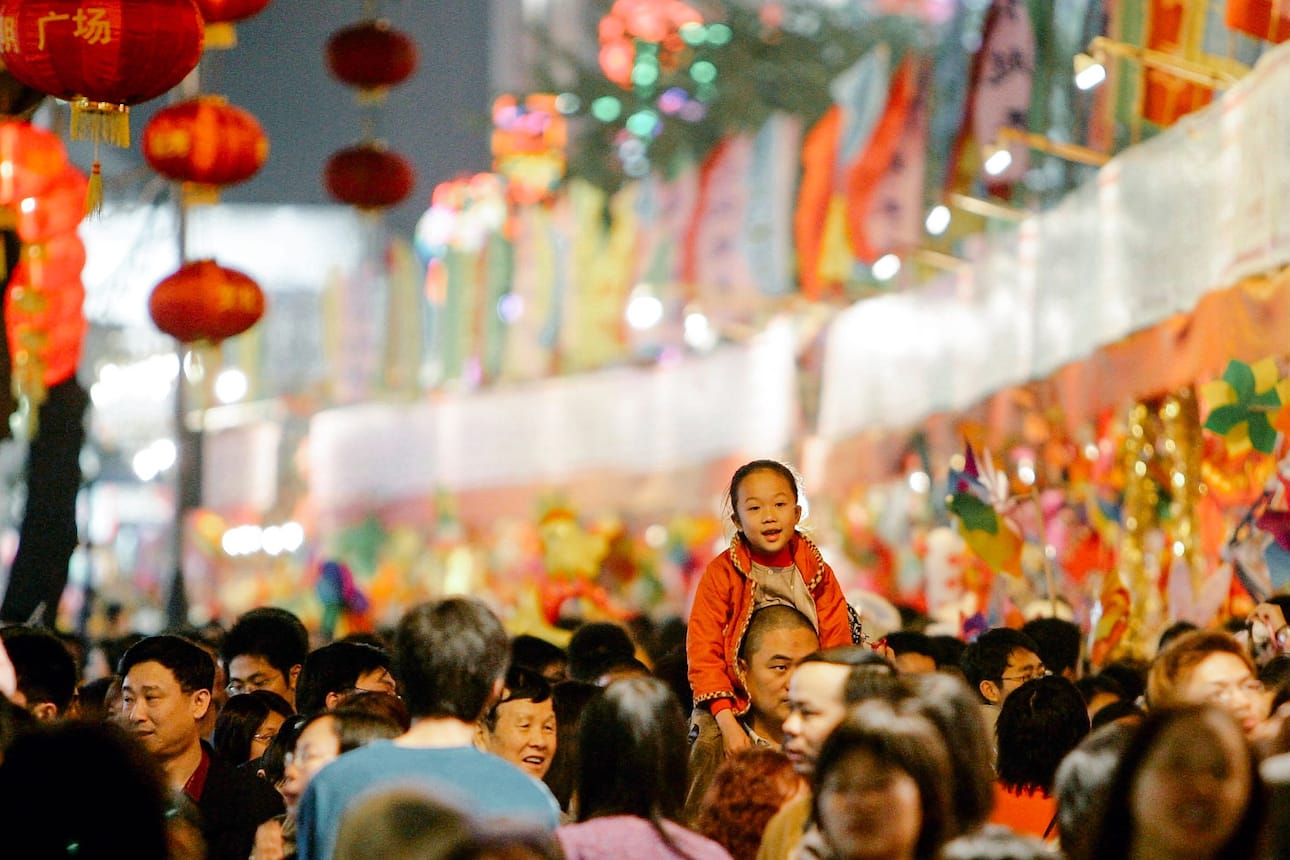 Always ahead of the curve, the skies above China's southern megalopolis will fill with a record number of buzzing high-tech drones instead of traditional paper-cut lanterns. Last year saw 1,000 of them flown in formation from the top of the 37-storey Canton Tower. As well as that spectacle, you'll find a colossal lantern fair at Yuexiu Park, a botanic garden's worth of blooms at Haixinsha flower market and an armada of cruises along the Pearl River, its banks festooned with dazzling, shock-red decorations.
Where to stay
Chinese New Year in… Taipei
What to see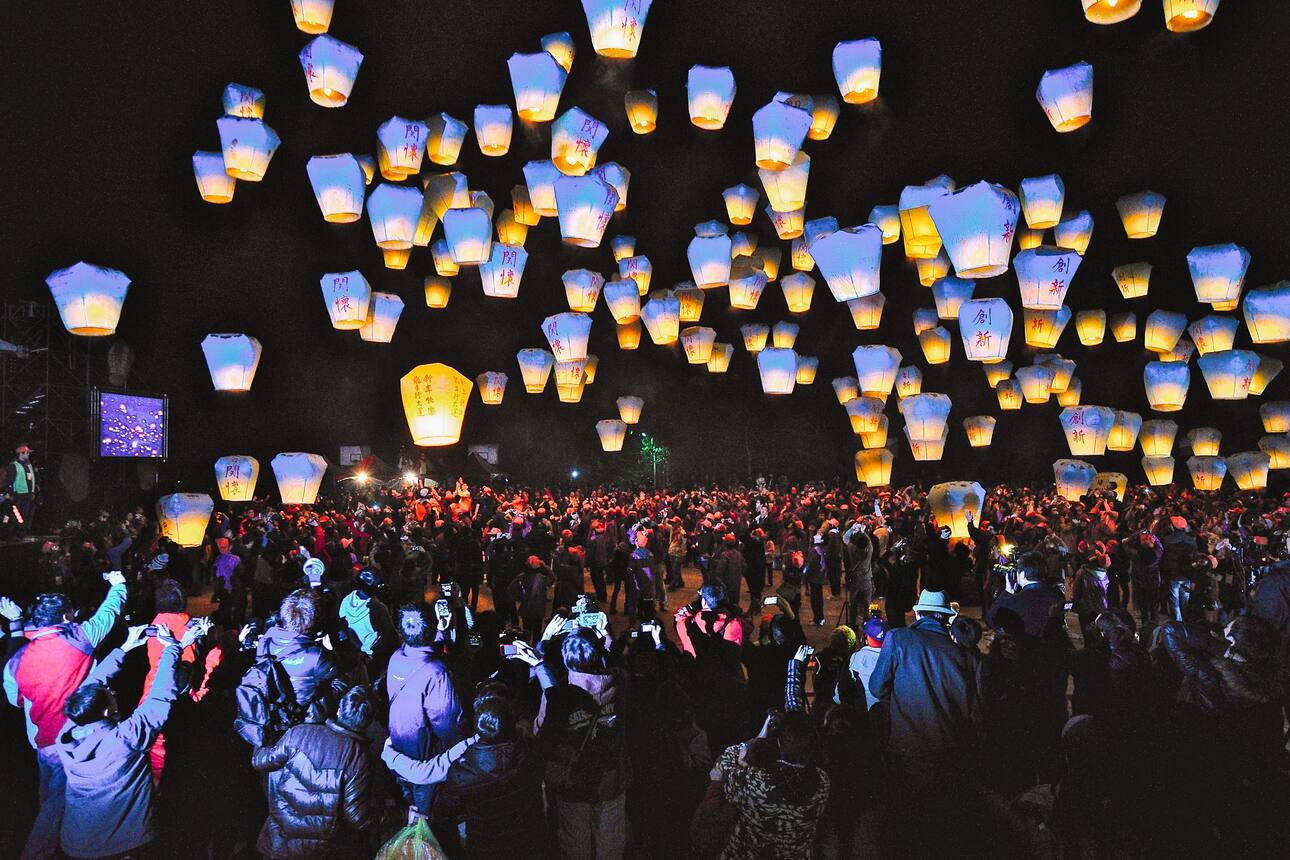 For many Taiwanese, Chinese New Year starts and ends with larger-than-life Dihua Street in Dadaocheng. Officials say that up to one million shoppers visit this deep-pocket paradise in the two-week run up to the lunar festivities – and with good reason. They come for the food trucks (try barbeque skewers with dried tofu), stalls selling then-and-now fashions and OTT costumes (even dogs get in on the act). Afterwards, crowds descend on the nearby Chiang Kai-shek Memorial Hall to fill the sky with lanterns, or to stand beneath Taipei 101, the city's landmark skyscraper. This year, the tower is promising the longest fireworks performance in the country's history.
Where to stay
Chinese New Year in… Bangkok
What to see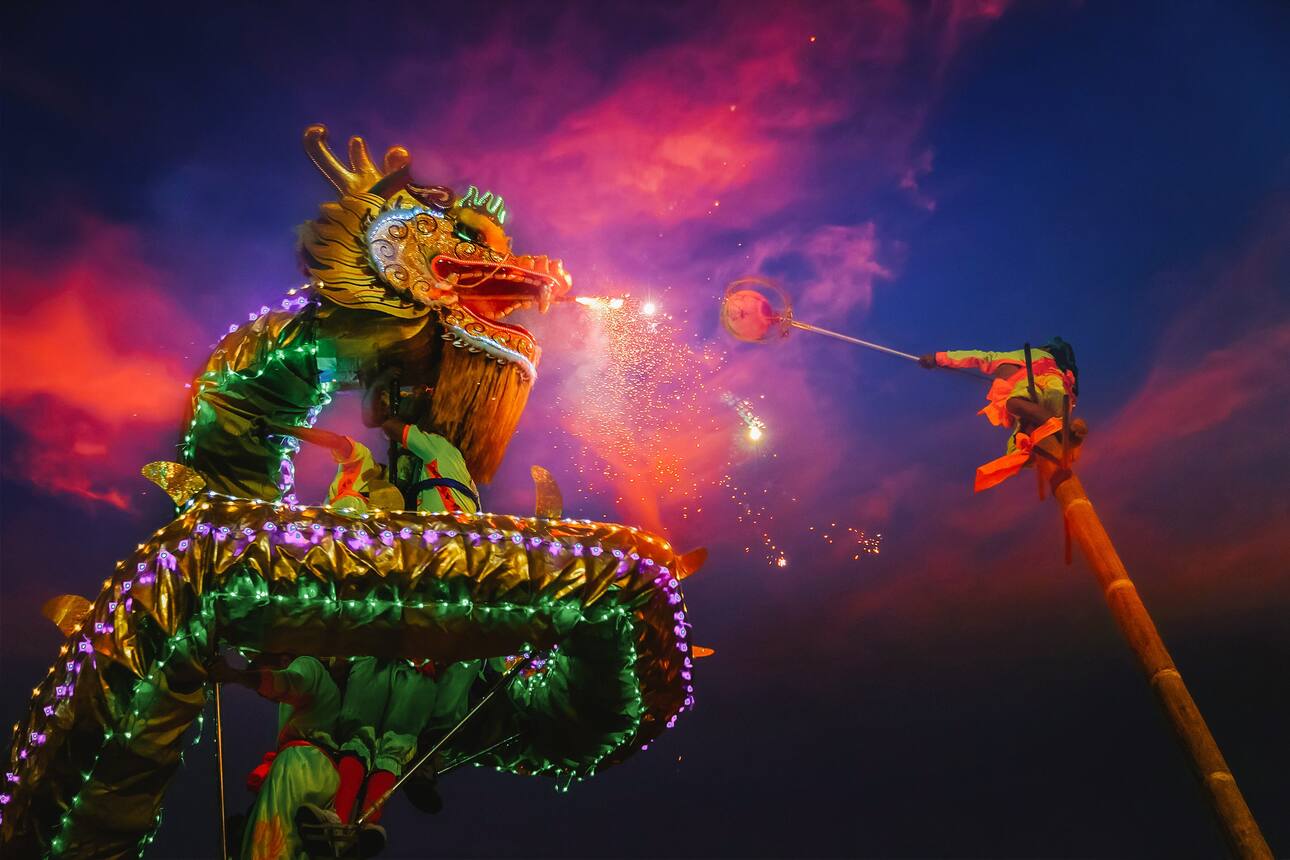 Founded in 1782, the Thai capital's Chinatown isn't a well-known destination for visitors – there's too much competition from gilded pagodas, reclining Buddhas and the royal family's Grand Palace. But the burnished neon area around main artery, Yaowarat Road, is a honeypot for those in-the-know: stuffed with joss-stick burning stalls, block parties (one in ten Thais have Chinese heritage, after all) and restaurants so busy, people tumble onto the streets. Don't miss the lion dancers and drummers – the first of the dragon parades start around 3pm – and make time for the neighbourhood's magical Kuan Yin Shrine or Dragon Flower Temple, which are particularly intoxicating with a skirt of incense smoke at dusk.
Where to stay