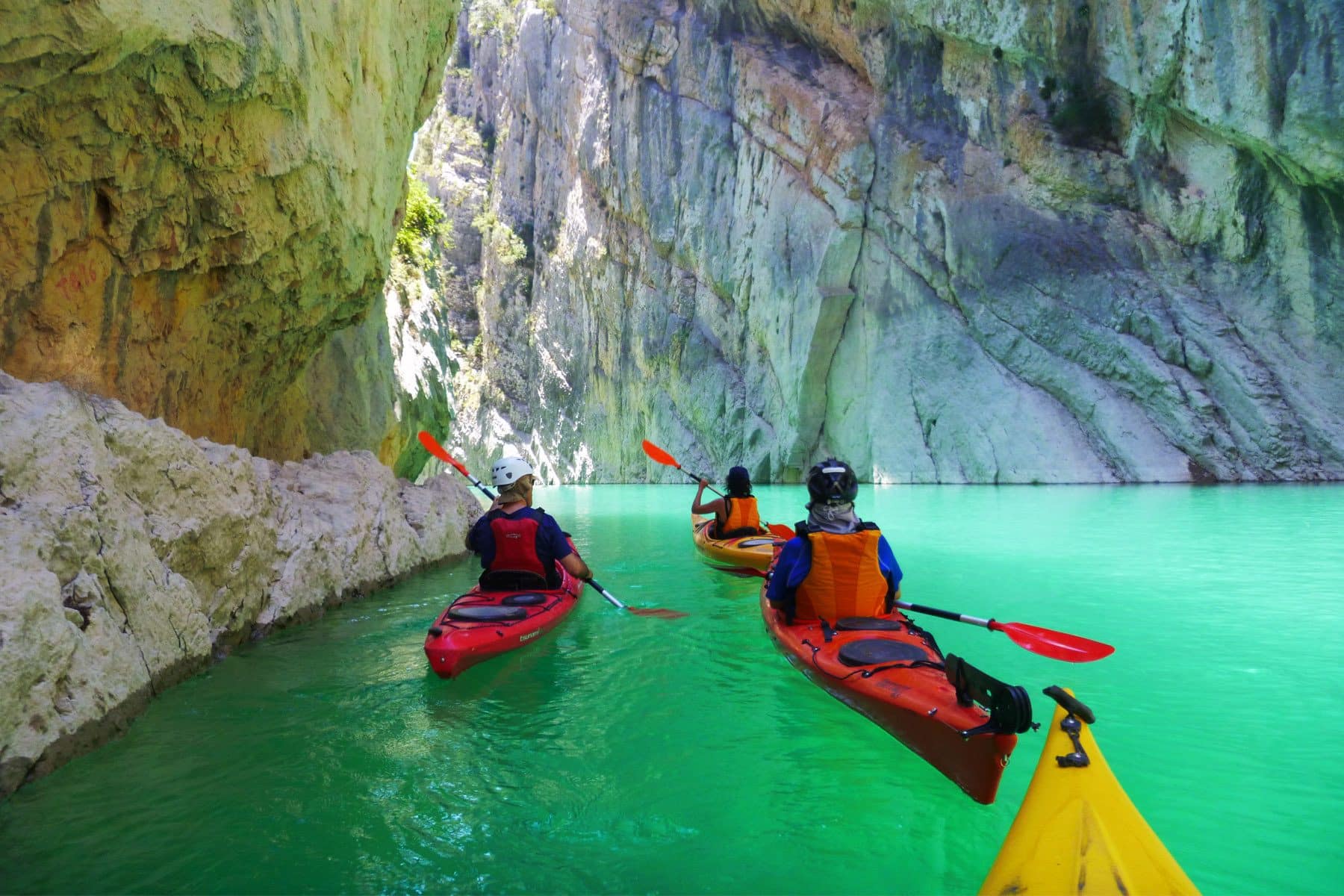 Montrebei Canyon Kayaking
One of the most spectacular places that can be visited by kayak is the "Canyon of Montrebei". It is the only canyon of Catalunya that remains virgin. It is only crossed by a partially excavated horseshoe path to the rock that allows you to enjoy the idyllic site. The walls of the Canyon of Motrebei reach more than 500m of vertical fall, with points where the width is only 20 meters. You will enjoy the combination of kayaking and the spectacular trekking router to explore the secrets and amazing shops hidden along the canyon. This is an adventure activity that require some sport skills.
Transportation to the departure site is available at an additional cost.