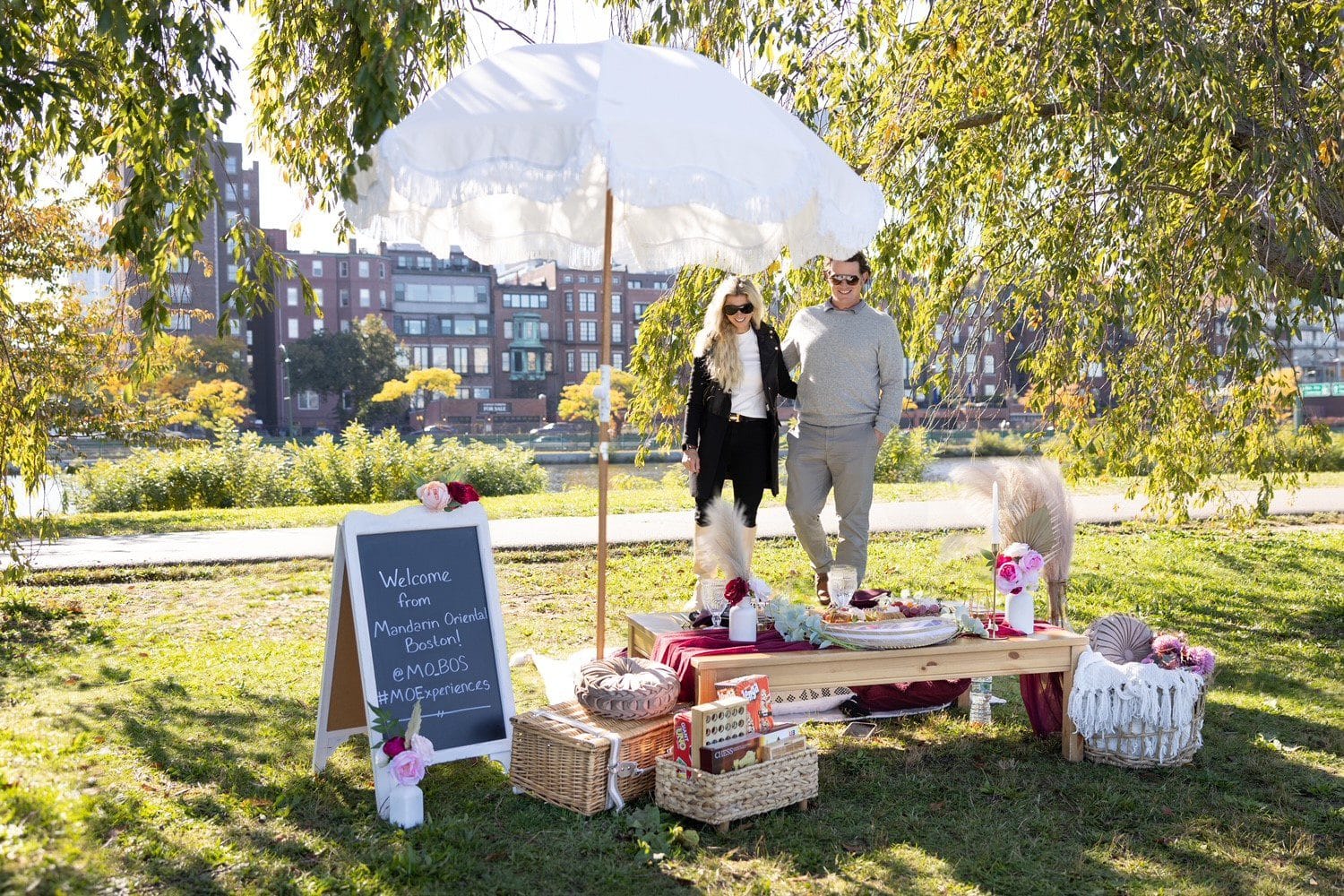 Luxury Picnic in the Park
Enjoy a luxury picnic experience in the iconic Boston Public Garden or the Charles River Esplanade. A fully inclusive package that includes set-up of a mini table, picnic blankets, decor, food and refreshments provided. This experience is designed for 2 to up to 10 guests. Availability is limited, advanced booking of at least 3 days is required. Pricing varied based on guest count.
Available through November 30, 2022 and April 1, 2023 through November 30, 2023
Request a Booking
Please submit your inquiry, and we will reach out to you shortly to confirm your booking for this experience. Upon receipt of your inquiry, we will contact you to confirm details of your booking.