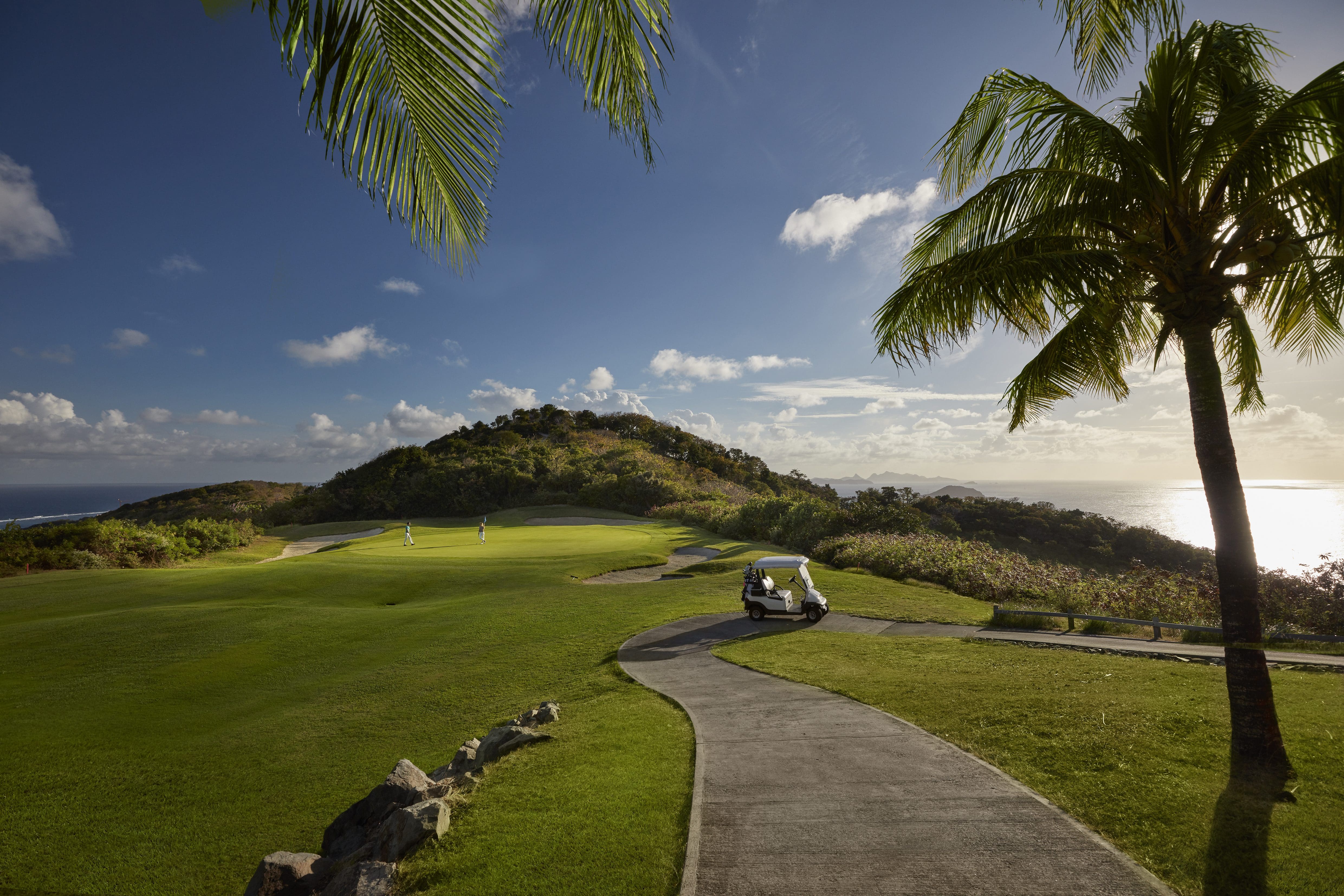 Lobby-to-Tee Golf Experience
The Caribbean boasts some of the best and most beautiful golf courses in the world. With its panoramic views overlooking the stunning sea, Canouan Golf Club course is no exception. Whether you want to practice or head out for a quick nine or 18-hole outing, with our lobby-to-tee service you can enjoy the ultimate experience. We will have your cart, clubs, balls, and refreshments ready at the lobby or villa – all you have to do is head to the first tee.

This four-hour experience is available to all guests and is priced at USD 300 per person. Fans of M.O. will receive a custom breakfast or lunch box.