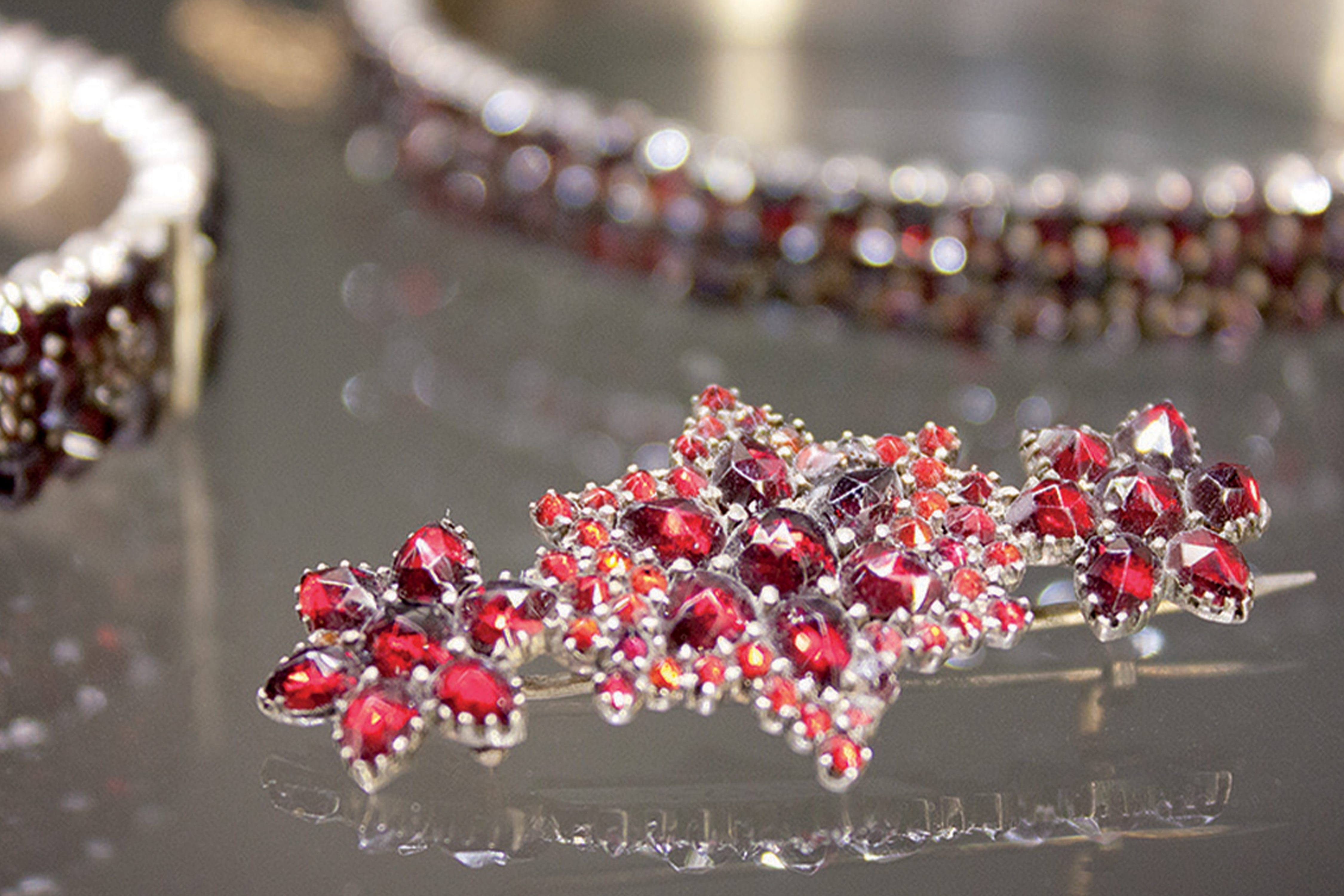 There is Only One Real Czech Garnet
The blood-red garnet is the official Czech national gem, rated among the world's finest. The Czech garnet is a popular urban accessory and is a necessity when visiting Prague. According to Czech legends, the gemstone consistently wields its mystical powers to replace sadness with joy. Take an insight the Czech Garnet and learn how to recognize reality from fantasy, you will have an opportunity to take a tour through the most amazing garnet Jewelry collection in Prague and purchase a certified one for yourself.

The two-hour tour is complimentary for all hotel guests and is held on both weekdays and weekends, subject to availability, and must be booked a minimum of 24 hours in advance.
Request a Booking
Please submit your inquiry, and we will reach out to you shortly to confirm your booking for this experience. Upon receipt of your inquiry, we will contact you to confirm details of your booking.