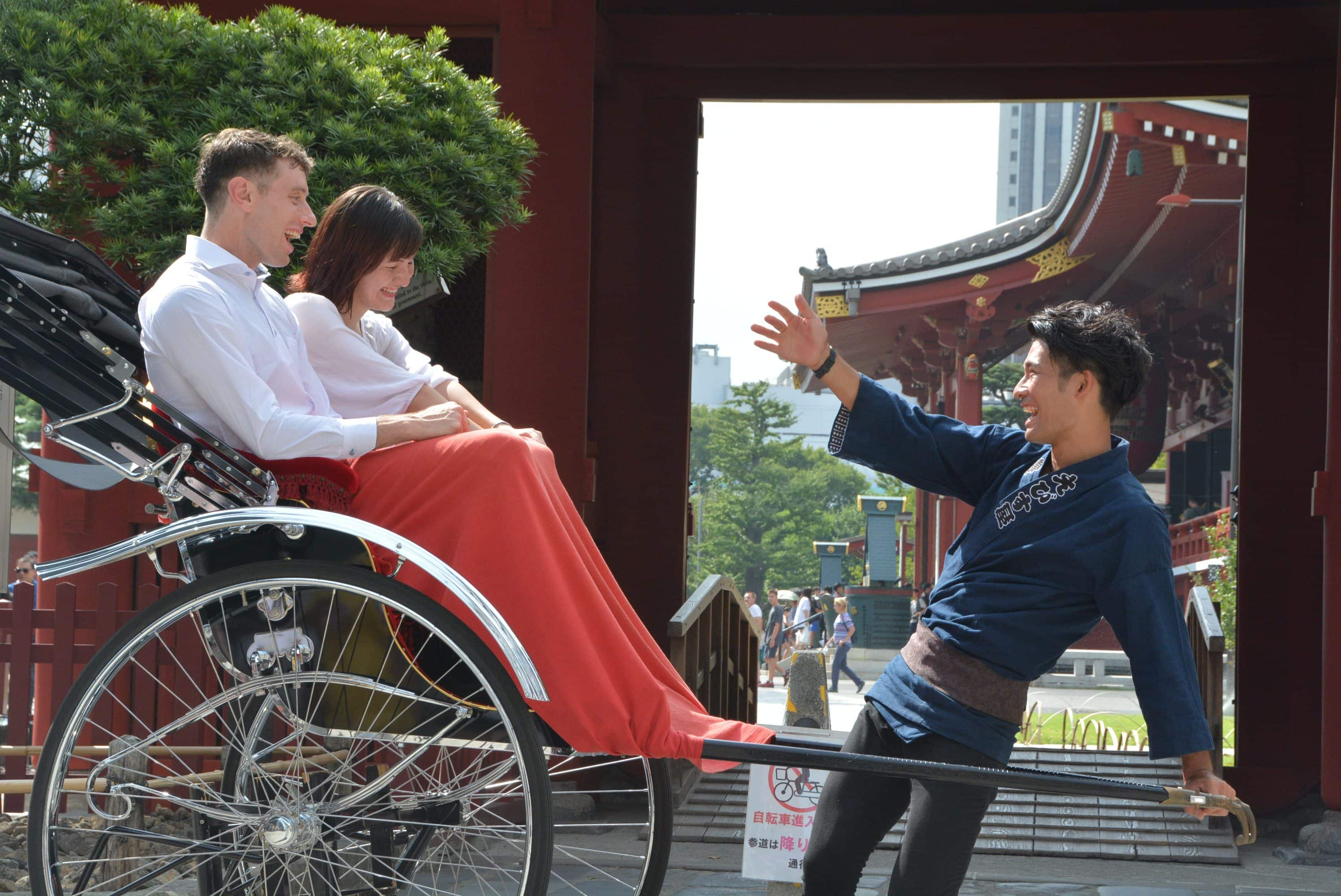 Jinrikisha (Richshaw) Ride
Riding on a traditional Japanese rickshaw is one of the most popular activities for tourists in Japan. Unlike a taxi or bus, the rickshaw enables you to explore like a local, visiting both the highlights as well as the hidden gems the area has to offer. The drivers, clad in their traditional outfits will take you on an exciting adventure where you can discover the amazing sights, culture and history of the Asakusa neighbourhood.
This one hour experience is priced at JPY 23,000 for 2 guests. Advance booking is required.