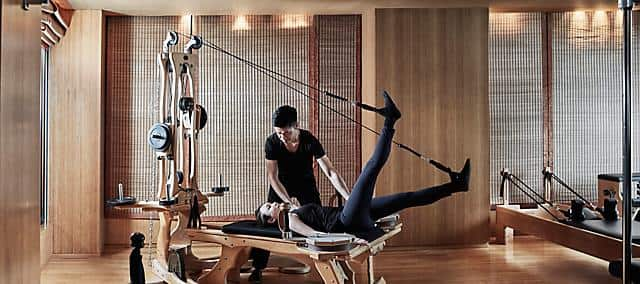 Landmark
Visiting Wellness Consultants
Visiting Wellness Consultants
Our varied retreats and programme can assist you in your journey to complete health and wellbeing
Visiting Reiki Master and Wellness Consultant – Christianne Ho
Explore the holistic approach that brings awareness to kindle the mind and spirit in progressive levels with Reiki Master and Yoga practitioner Christianne Ho.
Specialized in Reiki energy healing, Christianne has received recognitions in body building and physique championships since 2011. Her yoga teaching embraces the commitment to listening and responding to one's body and sensations to minimise physical limitations and maximise healing.
Dates: 31 March to 13 April 2020
Group Workshops / HKD 410 per person
1 April 3:15 to 4pm - Reiki Masterclass
2 April 3:15 to 4pm - Strength and Conditioning / 4:15 to 5pm - Pranayama Breathing
6 April 6:30 to 7:30pm - Laughter Yoga
Private Sessions
Reiki Energy Healing: HKD 1,780 (60 minutes) / 2,380 (90 minutes) per person
Breath Power: HKD1,680 (60 minutes) / 2,280 (90 minutes) per person
Strength and Conditioning: HKD1,350 (60 minutes)
For reservations and further information, please call The Oriental Spa at +852 2132 0011 or email lmhkg-spa@mohg.com.