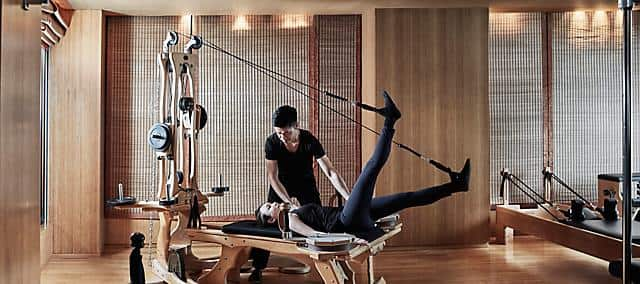 LandmarkVisiting Wellness Consultants
Visiting Wellness Consultants
Our varied retreats and programmemes can assist you in your journey to complete health and wellbeing
Experience our local and international wellness specialists who are experts in their craft by providing a holistic approach to reviving the senses and connecting the mind, body and spirit.
Now is the time to focus on
Restoration from the inside out
Martha Collard
Red Doors Studio founder Martha Collard has lived in Hong Kong for 40 years. Initially, she pursued alternative practices out of curiosity; then they became a source of personal growth and development. Her focus is on labyrinths, gong meditation and Kundalini yoga, which have given her balance, strength and understanding. She leads sessions, teaches and performs regularly in Hong Kong, Kuala Lumpur, Bangkok, Singapore and Ottawa with a singular purpose to elevate energy.
Floating Gong Bath Workshop
Float effortlessly in our indoor heated pool while Martha Collard bathes you in the transformational sound of meditation gongs. Their soothing vibrations help you completely relax, restore and rejuvenate on all levels. Participants are invited to extend their evening with the complimentary use of our Spa's heat and water facilities.
Availability
From 7 to 8pm on 18 September 2019
Duration
60 minutes
Price
HKD 600