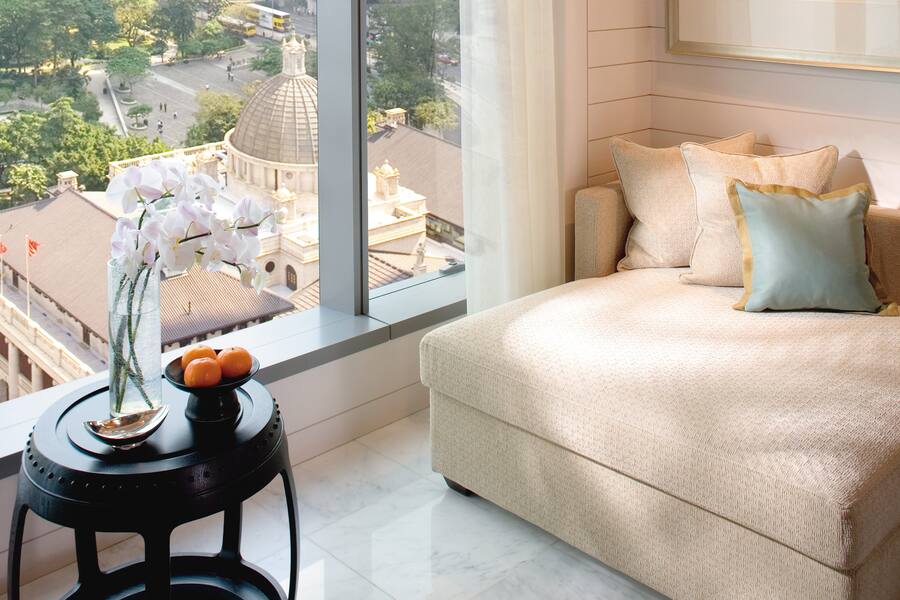 Hong Kong Staycation by M.O.
Enjoy a saving of 30% in our restaurants.
Valid until 16 December 2021.
Pamper yourself with a gourmet staycation at Mandarin Oriental, Hong Kong with 30% savings at our restaurants.
- Additional benefits available when you log into or join Fans of M.O.
- 30% saving on food only in all restaurants, excluding The Krug Room and Banquets, up to a maximum of 6 people per table (not applicable on 1 October 2021 and 25 November 2021)
- Preferential reservation at The Aubrey and Man Wah for Club Room and Suite bookings.
- The Mandarin Club benefits for up to two adults for Club Room and Suite bookings.
Rates from
1,963HKD
/ Night
Terms
Local tax apply.
Rates are subject to 10% service charge.
Offer is subject to availability, is not applicable for groups and cannot be combined with any other offers.
Rates are subject to change may vary on certain days of the week.
No charge for bookings cancelled by 4pm the day prior to arrival.
A credit card is required at time of booking, but no charges will be made until check-out.
Check-in is 3pm and check-out is 12pm.
Special Event cancellation policies may apply.
Available exclusively for Hong Kong residents. Valid identification is required upon check-in.
Blackout dates apply for the 30% discount on food at Mandarin Oriental, Hong Kong and is on applicable during the stay.
Advanced reservation for swimming pool is required.
In light of the evolving situation on Covid-19, please note that Mandarin Oriental, Hong Kong Limited (the "Hotel") reserves the right to refuse accommodation, cancel or modify existing reservations in its sole discretion for any reason, including if guests (or any co-guests and invitees) are displaying symptoms of Covid-19 or in the Hotel's determination, creates risks to other guests and employees of the Hotel.