Five reasons to extend your stay in Jakarta
Covered your must-see list? Then do something different and make the most of an extra day or two in the Indonesian capital

BY SITA DEWI
Indonesian journalist Sita Dewi is a regular contributor to The Jakarta Post.
You shouldn't leave Jakarta without ticking off at least some of the big sights: the National Museum, the Selamat Datang Monument and the curious Taman Mini Indonesia Indah park all spring to mind. But what if you've been there and done that? Here are some ideas for seeing even more on a trip to this unique and beguiling city and its surrounds.
Get out of town
Despite its skyscrapers and urban buzz, don't make the mistake of thinking the Big Durian, as Jakarta is nicknamed, has nothing to offer your penchant for nature and adventure. Make your way to Silonay Mangrove Conservation area in Pantai Indah Kapuk in the northern part of the city. Rent a canoe or take a long walk and explore the ecotourism area. Go even further off grid to Thousand Islands, accessible by speed boat from Marina Ancol. Snorkelling, diving, or simply lying supine on sugar-white sands are all options.
Go Gothic
Among Jakarta's more unusual museums is the rather Gothic Taman Prasasti, in Tanah Abang, Central Jakarta. Built as a Dutch cemetery in the 1700s, it currently houses hundreds of memorial stones from the colonial period. A more colourful alternative is the privately owned Jakarta Kite Museum in South Jakarta, which has an abundant collection of kites of various sizes, shapes and colours, or the Wayang Museum in West Jakarta, with its vast array of traditional Javanese puppets.
Watch the world go by
Walk through Kota Tua (Old Town) in the western part of the city, to soak up some historic buildings from the Batavia era. Here, you can enjoy a slow afternoon or early evening with a glass of wine on the second floor of the Cafe Batavia; opt for a window seat, overlooking the Fatahillah Square. Alternatively, take a stroll to Cikini in Central Jakarta, home to one of the iconic landmarks you might not have seen yet, the Taman Ismail Marzuki Arts Center (TIM). Meanwhile, Bakoel Koffie coffee shop on Cikini Raya street has an old school ambience and serves a brew made with locally grown beans.
See a different art scene
As well as a rich history, Jakarta today has a thriving urban arts scene. The Gudang Sarinah art space in Central Jakarta is among the best places to experience it, with work by independent artists on display and ad-hoc live performances by local musicians. The Bentara Budaya Jakarta and Salihara art spaces in Central and South Jakarta also offer programmes that change monthly.
Try to find a speakeasy
You may already know that Jakarta's most fashionable nightspot is MO Bar and there's every reason to linger here. But when you want to broaden your evening itinerary, there's a South American-inspired speakeasy bar, LOLA, in South Jakarta. With no clear signage, finding it is decidedly tricky, but that's part of the fun.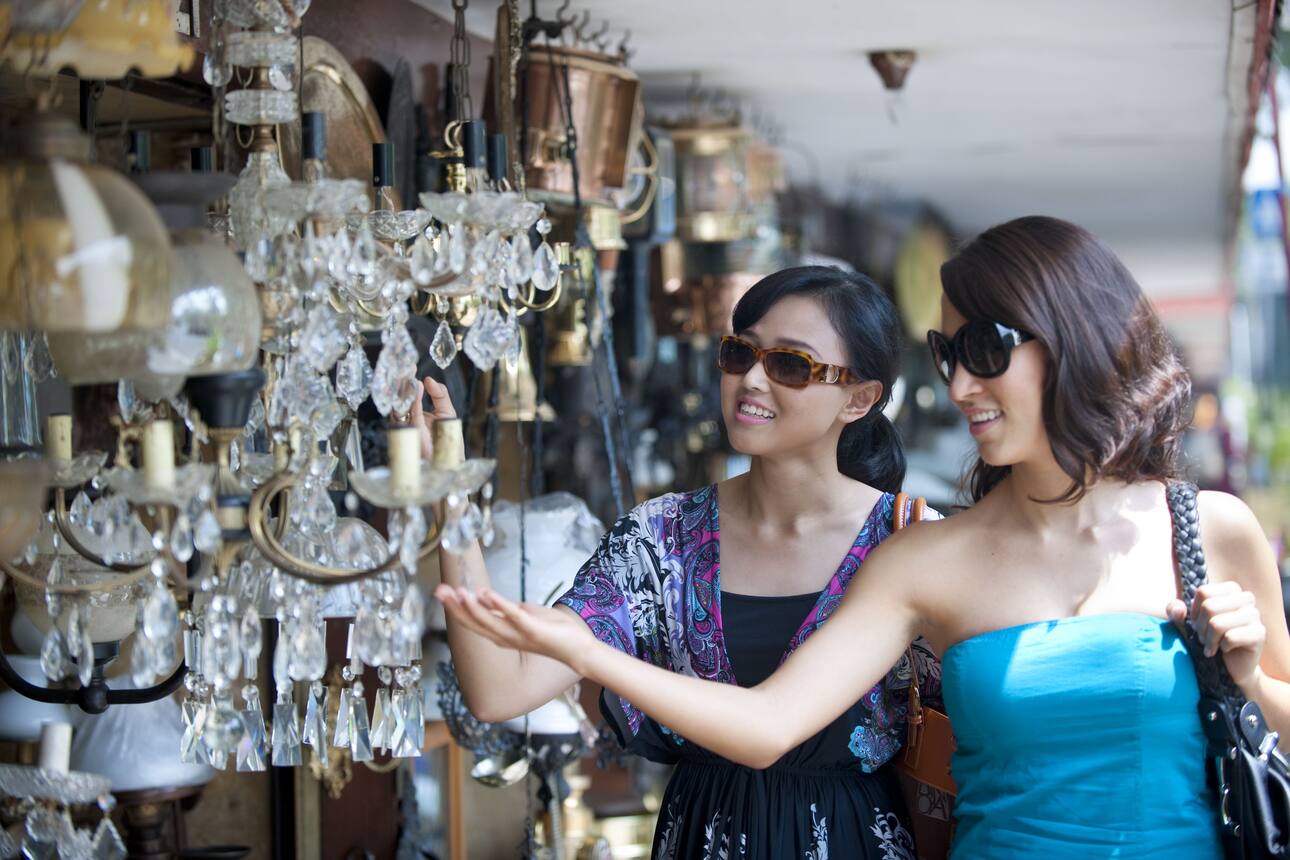 How may we tempt you?
Treat yourself with one of our enticing packages. There's never been a better time to enjoy Mandarin Oriental, Jakarta.
View Offers