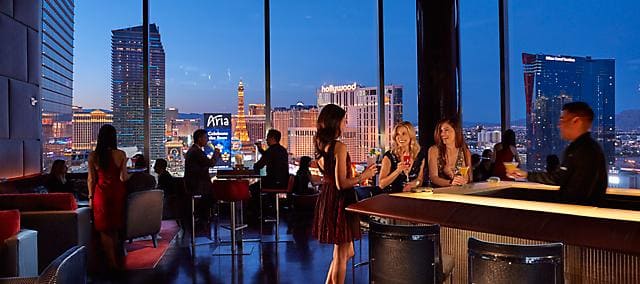 Las Vegas
Mandarin Bar
Get set for a glittering night with cool cocktails and stunning views through three walls of floor-to-ceiling windows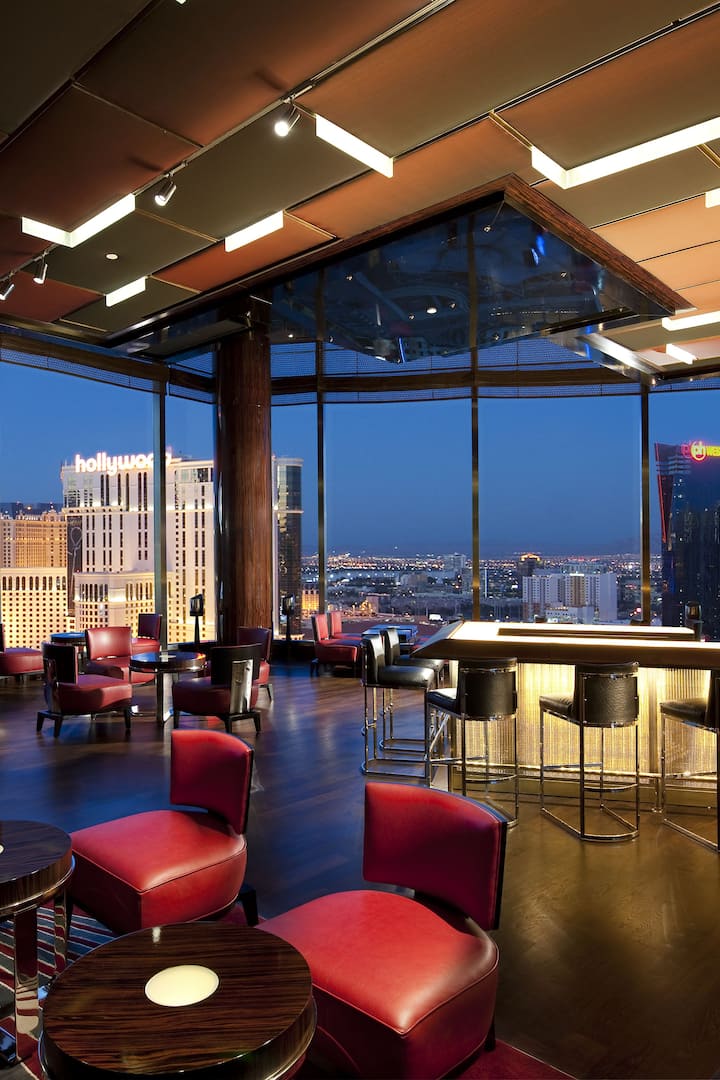 4pm – 1am (Sun - Thu)
12pm – 2am (Fri - Sat)
Enjoying a sophisticated ambience and fabulous setting, the Mandarin Bar is one of Las Vegas' most exclusive venues. Located on the 23rd floor of the hotel, floor-to-ceiling windows provide guests with stunning views of the city's famous Strip.
Our hotel Mixologist and team hand craft fresh original cocktails with a local and Asian twist according to the flavour and sensation of your preference. Executive Chef David Werly's innovative dishes compliment perfectly for a pre-show meal or light fare during cocktail hour. With a chic décor incorporating dark wood floors, jewel-toned armchairs and high-backed bar stools, the bar exudes contemporary style.
William Perbellini was born and raised in Verona, Italy where he developed an interest in culinary creations at a young age before realizing that mixology was his true passion. Bringing a wealth of knowledge and experience with him to Mandarin Oriental, Las Vegas, he shares his enthusiasm for his craft with the Mandarin Bar team. Learn more about William Perbellini.
In addition, we also have a luxurious, private room, known as The Edge. With space for up to 30 people and with waiter service, it provides the ideal venue for private parties and events.
Cocktails & Tapas
Menu highlights
The Golden Leaf (The Mandarin Martini)
Created specifically for Mandarin Oriental, Las Vegas, The Golden Leaf uses Hendrick's, Aperol, muddled mandarin oranges, pineapple juice, fresh lime juice and house made simple syrup
Wu Xing Cocktail
Year Of The Dog Cocktail
Inspired by the Chinese Philosophy of the Five Elements, this cocktail blends Johnnie Walker Blue, lemongrass infused Baijiu, ginger and lychee liquor, organic oolong tea and sandalwood oils into a prosperous potion
Golden Knights
A tribute to Las Vegas' NHL ice hockey team, this cocktail captures the spirit of the Golden Knights by using Toki Suntory Japanese whiskey, stirred with a dash of Sip Smith gin, Yellow Chartreuse, Aperol and ginger syrup to create a spirit driven cocktail that will get you ready for any game.