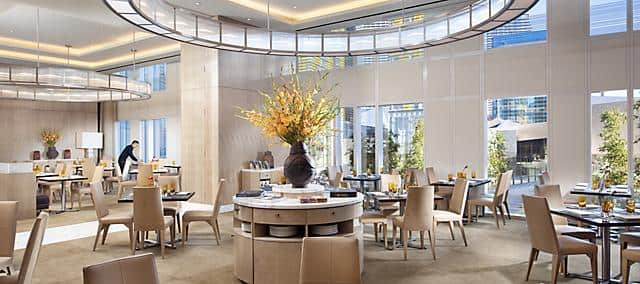 Las Vegas
MOzen Bistro
Enjoy a culinary tour through Asia with a wide variety of delicious dishes served alongside a selection of American classics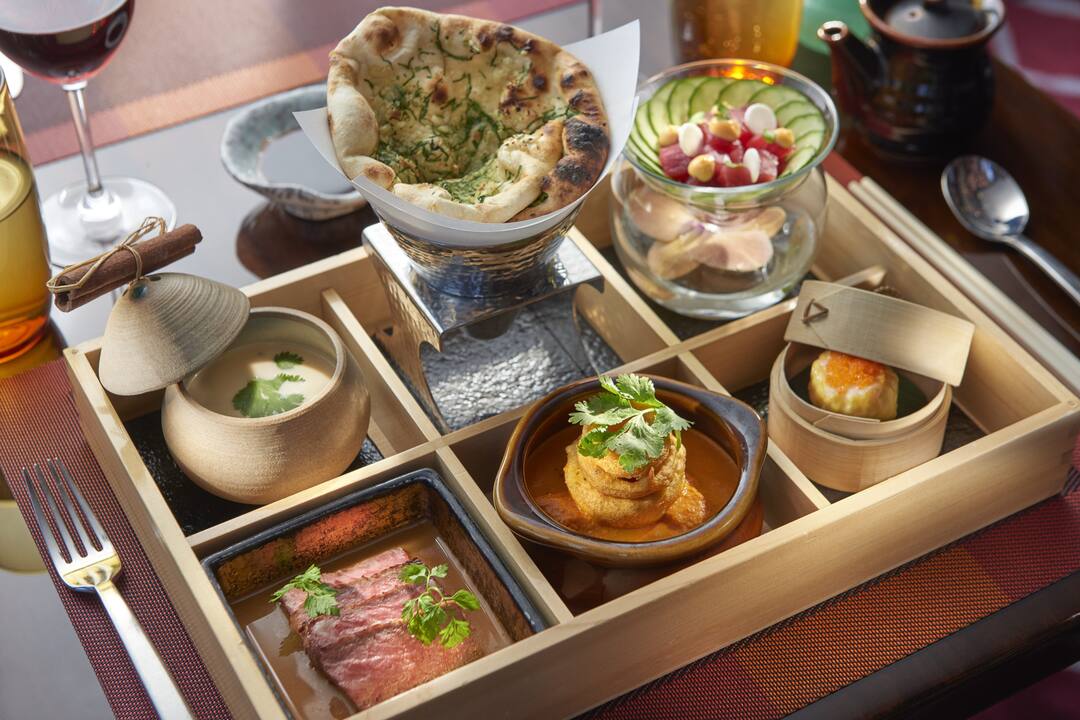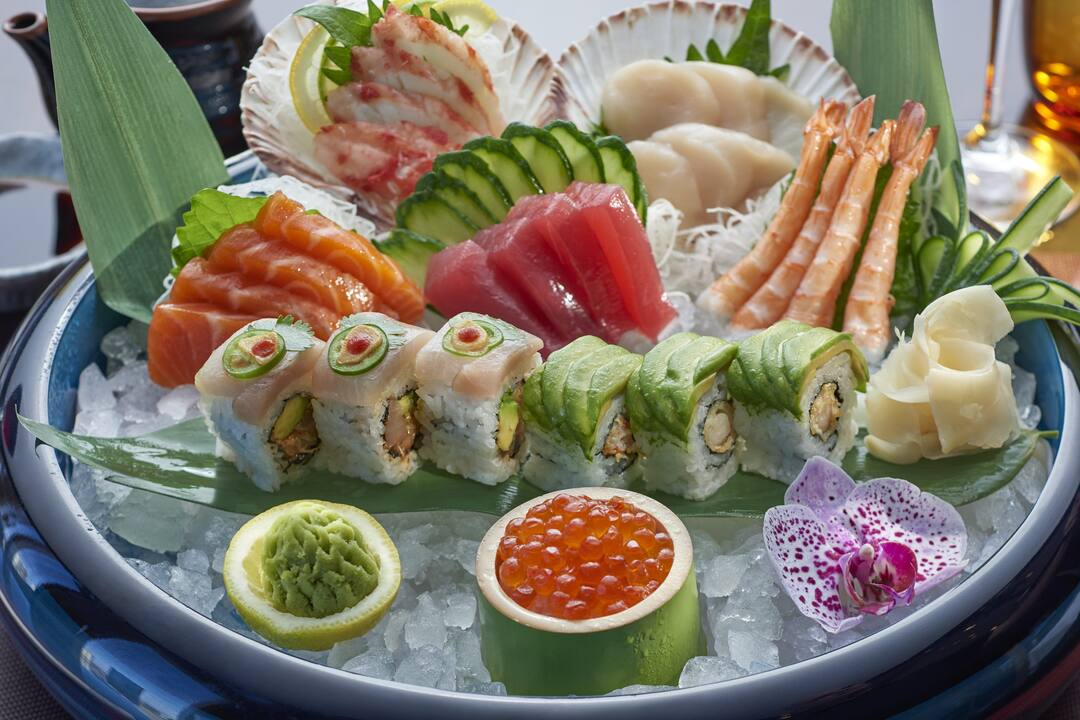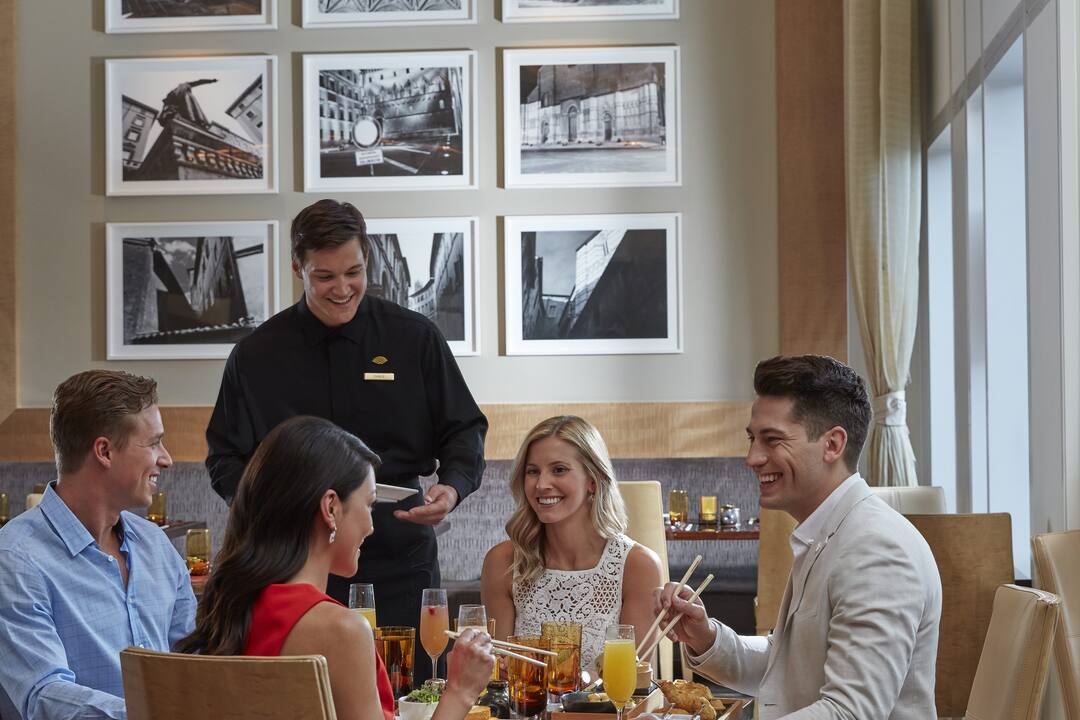 Located on our 3rd floor, MOzen Bistro enjoys a relaxed ambience where guests can enjoy breakfast, lunch and dinner complemented by beautiful décor and impeccable service.
Featuring classic, early morning favourites and speciality Asian dishes, our enticing breakfast menu caters for all kinds of tastes and diets. Just a few hours later, our lunchtime offerings include an exquisite sushi bar, zesty Indian delicacies and savoury Thai dishes.
Enjoy brunch every weekend featuring speciality items such as our Bento Box Brunch with crispy scallop and masago roll, fried calamari, char siu bao dim sum and choice of entrée or choose from other offerings like green tea waffles, fresh sushi rolls, hickory smoked salmon scramble and much more. As well as the exquisite cuisine, free flowing mimosas are available along with a selection of bloody marys. Weekend Brunch is served every Saturday and Sunday starting at 12 until 2:30pm.
In the evenings, we offer guests an à la carte menu to sample our unique dining experience. Created specifically by our Chefs, MOzen Bistro offers exciting dishes of many different origins, such as Thai Green Shrimp Curry. Nigiri and Kashmir Lamb Shank Roganjosh. Our Guests will enjoy the opportunity to sample some of our superb and varied cuisine created exclusively for their "Journey through Asia".
MOzen Bistro's private dining room can accommodate up to 48 guests and is perfect for small parties and functions. Floor-to-ceiling windows offer sweeping vistas of the ARIA Campus and a retracting wall allows for private or semi-private dining
Contemporary Asian Bistro
Menu highlights
Croissant Madame
Country ham, béchamel sauce and Gruyère cheese served with sunny side-up eggs and mesclun salad
Organic Quinoa Salad With Honey Citrus Vinaigrette
Goat cheese, walnuts, strawberries, mint, dates, cucumber and yogurt soup
Butter Chicken
Tandoor roasted marinated chicken in creamy Indian curry, steamed basmati rice, baby naan and lentils