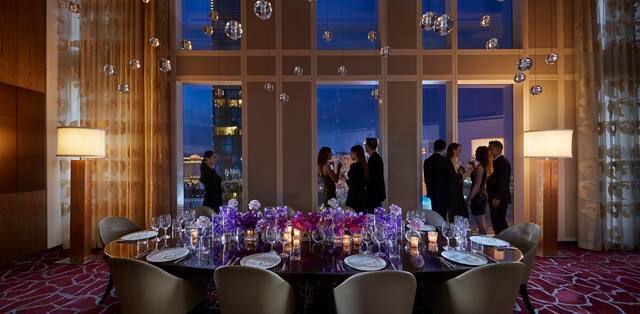 Twist by Pierre Gagnaire
Pierre Gagnaire
Born in Apinac, France, Pierre Gagnaire is one of the world's most renowned chefs. His excellent cuisine is often described as modern, although it is deeply rooted in the French cooking tradition.
The son of restaurant owners, Gagnaire began his career in Lyon before travelling the world to hone his craft. In 1976, he returned home to his family restaurant, Le Clos Fleury, where he earned his first Michelin star. He opened his first restaurant in 1981 in Saint Etienne, going on to win two Michelin stars, an achievement he exceeded in 1992 when his second restaurant won three Michelin stars.
Gagnaire moved to Paris in 1996 where he opened his eponymous restaurant, going on once again to win three Michelin stars. Since then, he has become Head Chef and owner of numerous restaurants worldwide including the highly acclaimed Pierre at Mandarin Oriental, Hong Kong. In 2009, Gagnaire joined forces with Mandarin Oriental, Las Vegas, to open Twist, his first and only US restaurant.