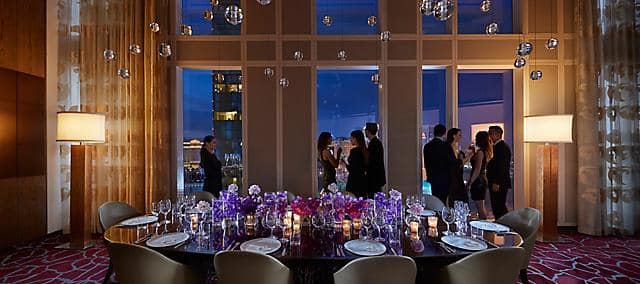 Las VegasPrivate Dining
Intimate venues for extraordinary cuisine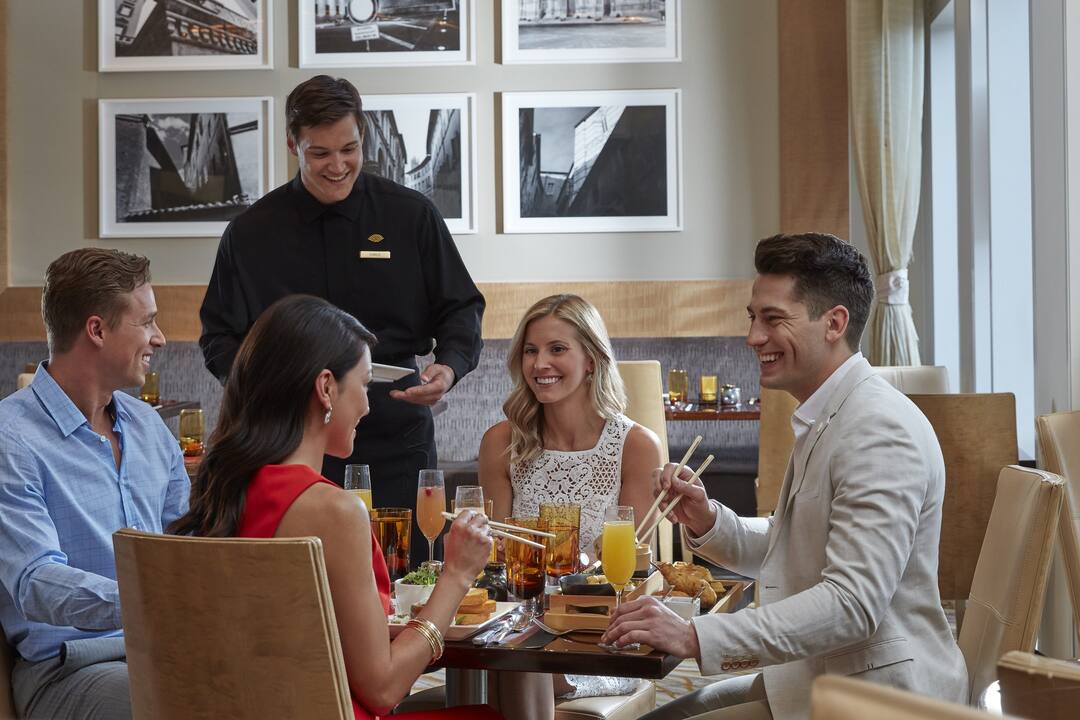 Twist's intimate private dining room accommodates up to 12 people. Enjoying the same imaginative décor in as the main restaurant, the private dining room features dark brown walls with a white panel designed to look like an egg shell and floor-to-ceiling windows overlooking Las Vegas.
Offering the perfect combination of rustic and elegant, the private dining room is the ideal venue for small parties. Guests of this room are able to enjoy a customisable tasting menu created by the Chef de Cuisine.
MOzen Bistro's private dining room can accommodate up to 48 guests and is perfect for small parties and functions. Floor-to-ceiling windows offer sweeping vistas of the ARIA Campus and a retracting wall allows for a private or semi-private dining experience with a refreshing ambiance and complemented by impeccable service.