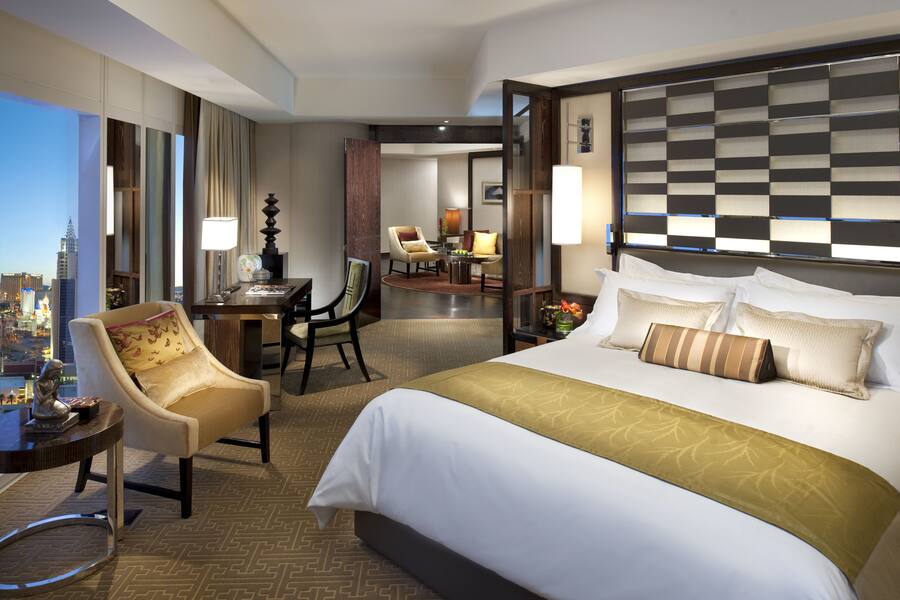 Our best and most flexible rates
Valid year-round, based on availability
Our best and most flexible rate. For Stripview Suite guests and higher categories, complimentary one-way transfer included*
Terms
Local taxes apply.
Rates are subject to a 13.38% tax for all stays and USD 39 daily Resort Fee.
Offer is subject to availability, is not applicable for groups and cannot be combined with any other offers.
Rates are subject to change and may vary on certain days of the week.
No charge for bookings cancelled more than 72 hours prior to arrival (7 days for Presidential Suites).
A credit card is required at time of booking with first night room and tax deposit.
A deposit, equivalent to one night's room charge and taxes will be charged to the credit card provided.
Check-in is 3pm and check-out is 12pm.
Special Event cancellation policies may apply.
An early departure fee will apply after your check out date is confirmed at check in.
Specialty Suite amenities are not applicable to rates with added values, packages and promotions.