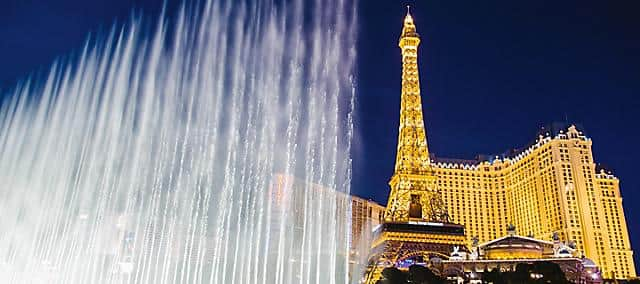 Las Vegas
Your essential guide to Las Vegas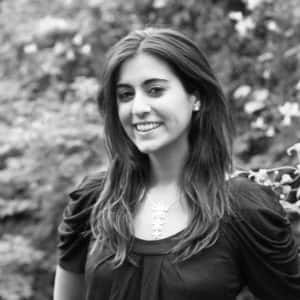 By Ianthe Butt
London-based journalist Ianthe Butt writes on emerging travel trends and luxury, for titles including Condé Nast Traveller, Brides, Sunday Times Travel, The Independent and British Airways' High Life.
Find your bearings
Rainbow-explosions of neon, the ruffle of showgirls' feathers and the ping of slot machines beckoning in would-be high-rollers; there's nowhere in the world quite like the Las Vegas Strip. Smack-bang in the heart of it all on South Las Vegas Boulevard is Mandarin Oriental, Las Vegas. On arrival, walking the nearby streets is best way to soak up the electrifying atmosphere and kitsch architectural wonders. Go north and be transported to a Parisian boulevard, or head south to marvel at the faux-Manhattan skyline and wonders of Ancient Egypt.
Feed your mind
Charting Vegas' chequered history and mafia ties is The Mob Museum in Downtown Vegas, where the real-life exploits of Al Capone, Bugsy Siegel and their heady underworld, depicted in countless Hollywood gangster films, are brought to life. Nearby, at the Neon Museum, lightbulb-studded cacti and scrawling typographic wonders nestle next to a giant fibreglass skull in a 'neon boneyard' at this homage to the city's historic signage. Truly a design aficionado's delight, some 200 out-of-use signs are displayed here. Book ahead and opt for a dusk visit to see the signs lit up and at their most impressive.
Shop like a local
The city's best shopping is found just a few steps from Mandarin Oriental, Las Vegas at The Shops at Crystals, which has an impressive roll call of boutiques including Dior, Hermès and Tom Ford. Crystals is a calm, small (in Vegas terms) pared-back space showcasing the best-of-the-best in covetable style. Another smart all-under-one-roof option is Fashion Show, where high-end heavyweights (Coach, Louis Vuitton) rub shoulders with high-street brands. Downtown Vegas is shaking off its rough-and-ready reputation and is home to a cool Container Park, with a handful of independent shops stocking locally designed art and crafts. Nearby is kooky bookshop, The Writer's Block where the work of authors Hunter S. Thompson and Jane Austen sit on shelves next to bold flamingo artwork, watched over by a resident rabbit called 'The Baron'.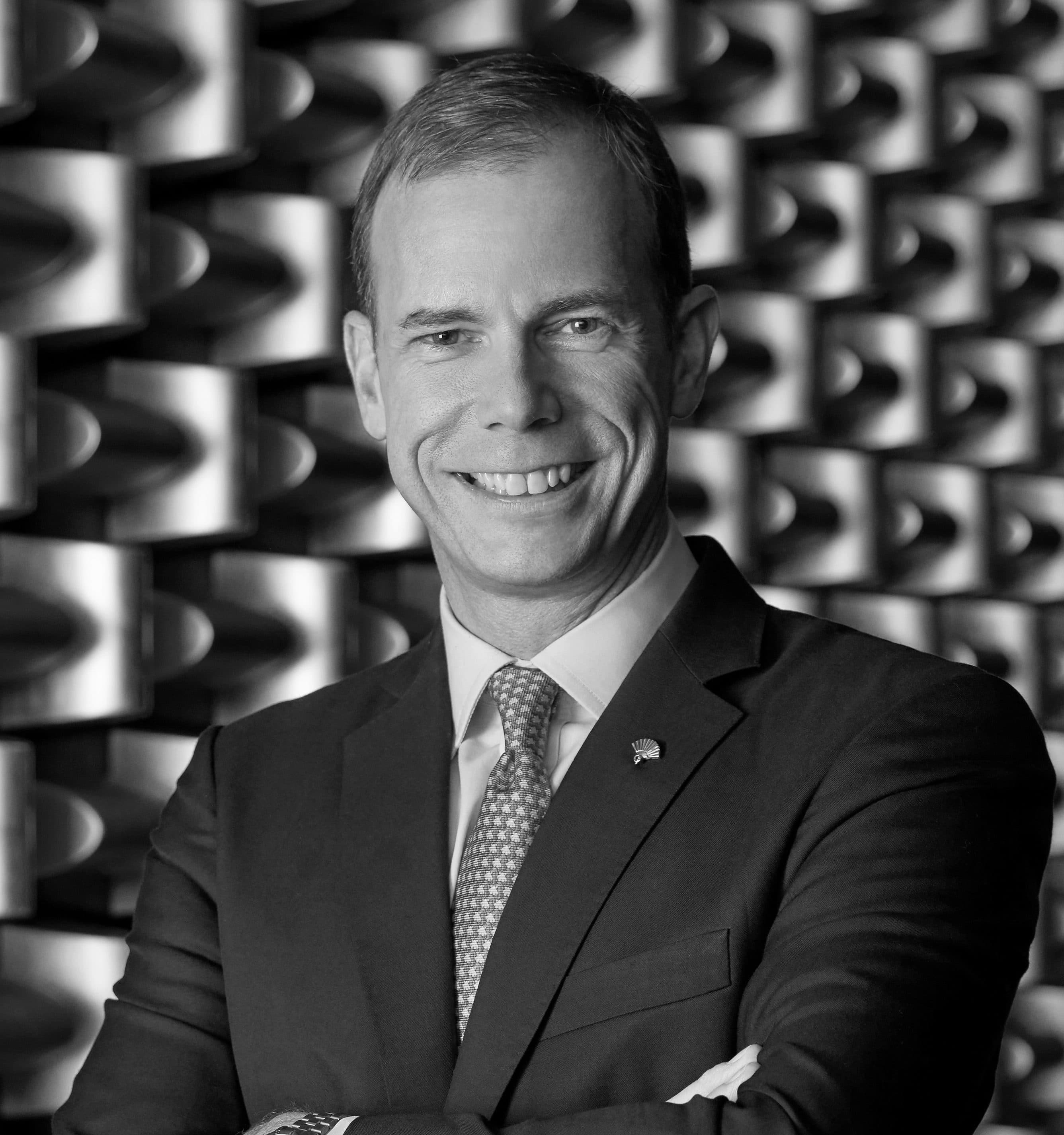 Only in Las Vegas...
"When people think of Vegas, they rarely think of morning runs, but every Wednesday we host an early-hours running club. Not only does it beat the desert heat, but the route passes some of Vegas's most memorable monuments, including the iconic 'Fabulous Las Vegas Sign'. Designed by Betty Willis, a well-known American artist and graphic designer, this landmark pulls in the crowds. Only cars driving south can stop and pull into a narrow strip to queue for this classic Vegas photo op."
Donald Bowman, General Manager, Mandarin Oriental Las Vegas
See some sights
The Strip is a spectacle in its own right, but to not venture beyond it would be a mistake. Looking into the Grand Canyon – one of the seven natural wonders of the world – as the mighty Colorado River snakes past two-billion-year-old rock formations, is captivating stuff. On a 'flightseeing' trip with Maverick Helicopters, cruise over Lake Mead, the iconic Hoover Dam, burnished-orange ridges and desert ghost towns, while pilots curate the in-copter soundtrack; Johnny Cash's Ring of Fire only adding to the natural theatrics. Back in the city, a medical centre might sound like a rather curious recommendation, but the Dalí-esque melting angles of the Lou Ruvo Center for Brain Health, masterminded by architect Frank Gehry, are quite sensational.
Toast your arrival
The golden hour, just before the sun slips down past the horizon, sets the city ablaze in a glorious glow. Floor-to-ceiling windows at chic Commonwealth for clever libations beneath sparkling chandeliers. Charm the bartender into handing over a clothes peg – yes, really. On it is the number to call for a reservation at their hush-hush, hidden speakeasy, the Laundry Room.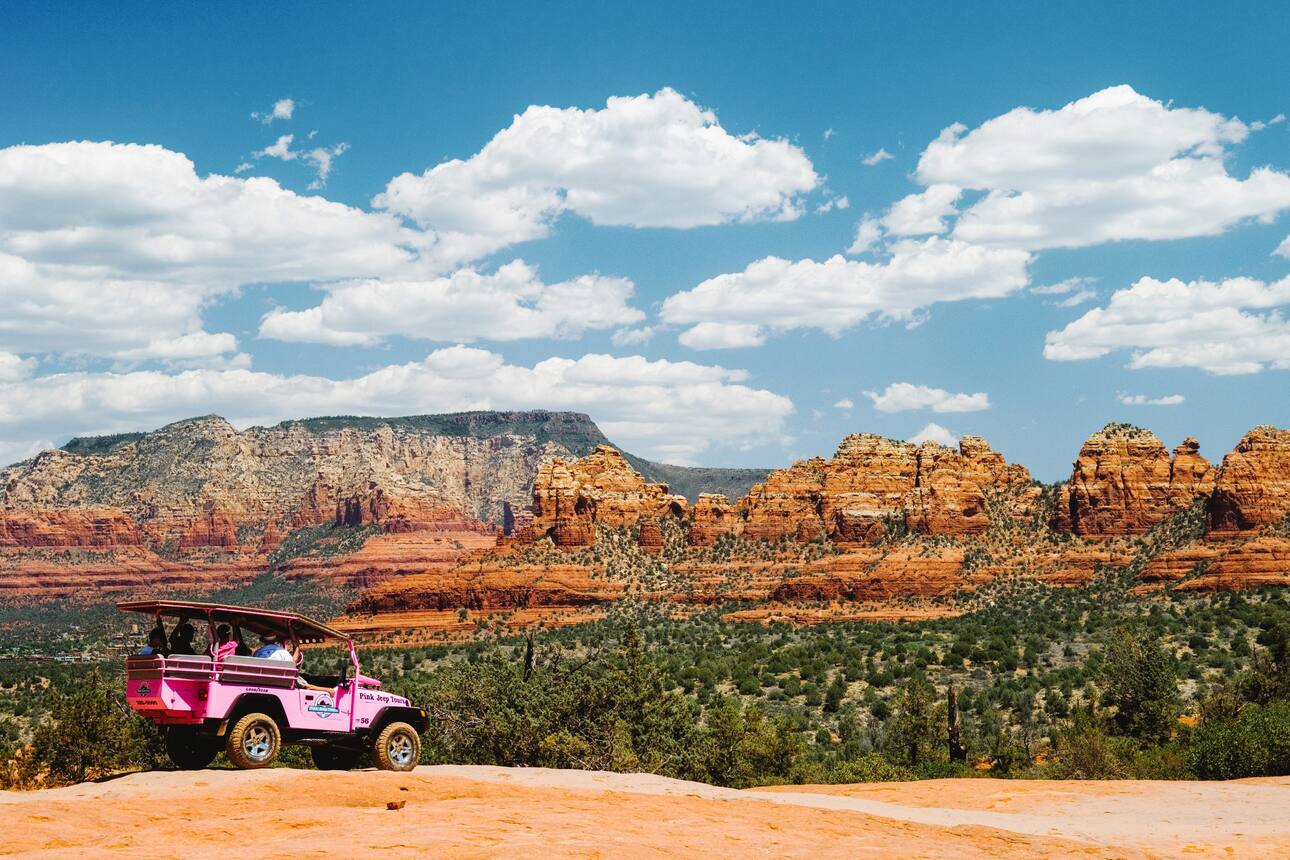 Make time to unwind
Spa & Wellness
Vegas may not be synonymous with tranquility, but just 20 minutes from the Strip is Red Rock Canyon, a conservation area of outstanding natural beauty. Rusty-red sandstone and grey limestone mountains tower above the sweeping Mojave Desert, a serene, sandy landscape peppered with Joshua trees and cacti. Pink Jeep Tours does a great whistle-stop tour, with expert guides well-versed in the area's geology, flora and fauna (including desert bighorn sheep and roadrunners). Back on the Strip, the beauty of staying in one of the few hotels which doesn't house a casino means that returning to Mandarin Oriental, Las Vegas feels like a soul-soother in itself. Pounding the pavements sightseeing, however, will leave feet feeling less-than-zen, so visit The Spa at Mandarin Oriental, Las Vegas, for a quick spot of Chinese Foot therapy: your toes will be grateful.
Learn More
Dine in style 
A veritable culinary alchemist and forefather of the fusion movement, with many a Michelin-starred restaurant under his belt, French super-chef Pierre Gagnaire's only outpost in the USA is Therapy a hip, split-level, loft-feel restaurant serving up smart, American fare. Signature dishes include fried mac and cheese croquettes with tomato bacon jam, chicken and red velvet waffle sliders, and divine deconstructed carrot cake.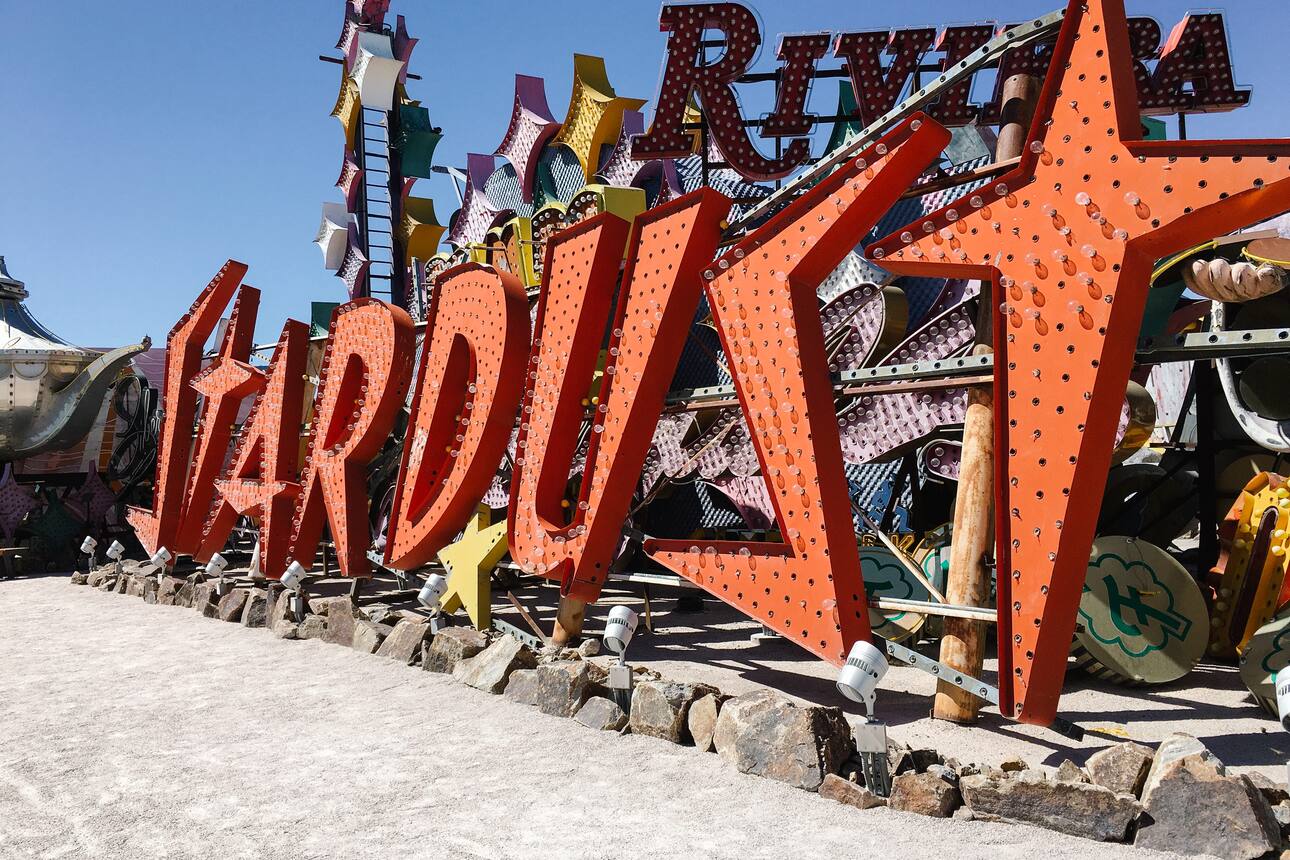 Time travel
Tangiers, arguably one of Las Vegas's most famous casinos, doesn't actually exist. Featured in 1990s Martin Scorsese blockbuster Casino, the plot was inspired by the escapades of notorious mobster Frank Rosenthal, who ran gambling rackets in the 1960s and 1970s. For legal reasons, a fictional casino had to be created for the movie. Many film buffs don't realise this and turn up expecting to win big on the tables at Tangiers. However, die-hard fans can see the original signage from Stardust, on display at Downtown's Neon Museum.
And finally
Venture just a 15-minute drive out to Interstate 15, and you'll find world-class site-specific artwork in a stunning desert setting. Works that have appeared here include famed Swiss artist Ugo Rondinone's Seven Magic Mountains – seven psychedelic neon-rock-stack totem poles.
Epic nature near Las Vegas