LondonPrivate Dining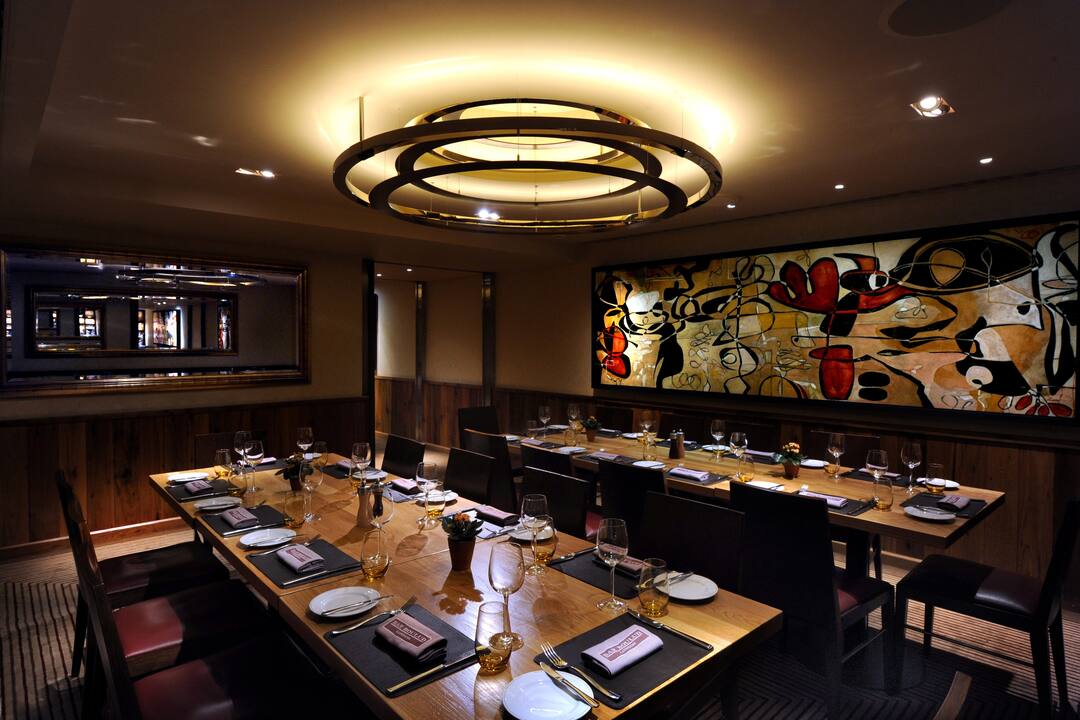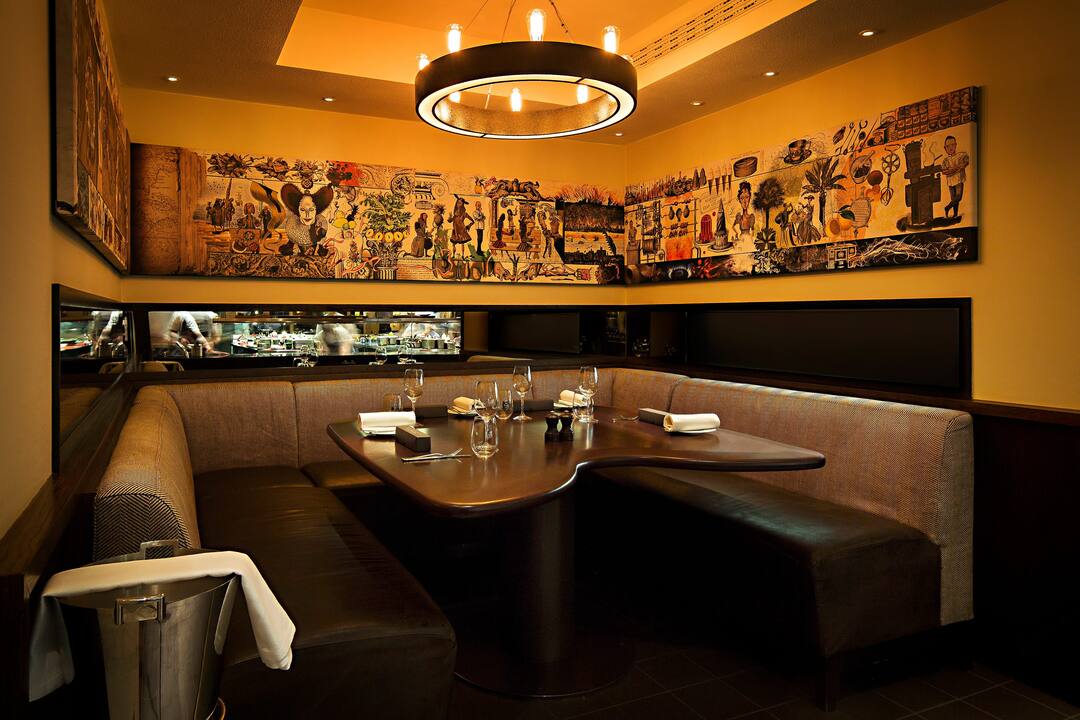 Bar Boulud, London
Bar Boulud, London has two stunning private dining rooms, each of which can accommodate up to 20 guests. Designed by Adam D. Tihany and decorated with artwork by Lorello, they offer a variety of packages for any occasion, with specially designed menus from Executive Chef Thomas Piat. Reservations are highly recommended.
View here for more details about private dining.
Dinner by Heston Blumenthal
With room for up to 12 people, Dinner's private dining room offers a unique and exclusive environment in which to enjoy its award-winning cuisine. With a traditional wood-beamed ceiling and rust coloured leather-clad walls, this intimate room has a warm, cosy design that reinforces the restaurant's historical British style.
We also offer guests the option of reserving our Chef's Table. Situated opposite the kitchen, this semi-private space offers diners a window into Dinner's busy kitchen. Very much encapsulating the idea of restaurants as theatre, this fabulous table allows diners a unique insight into how the talented team work.
View here for more details about private dining, and here for more details about the Chef's Table.