London
Fitness & Wellness
Fitness & Wellness
Dive in and enjoy our comprehensive fitness facilities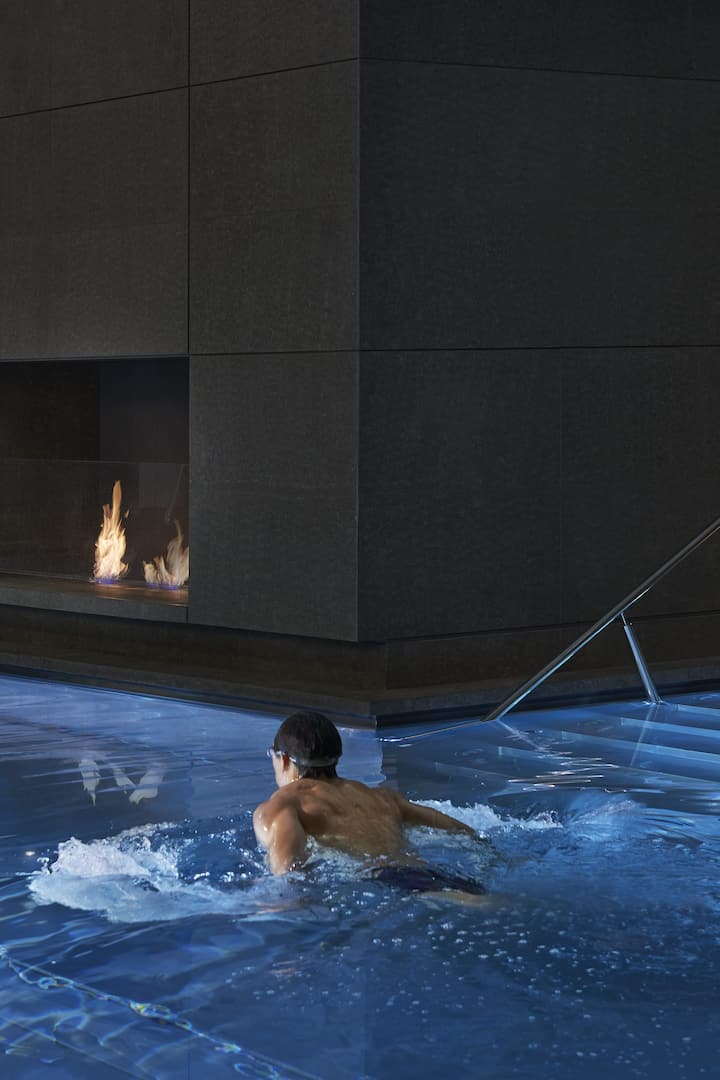 Fitness centre & swimming pool
Our new fitness and wellbeing facility has been tailored to the cosmopolitan, luxury traveller and boasts state-of-the-art Technogym® equipment and a 17-metre indoor swimming pool. The changing area offers a sauna in the male area and steam room in the female area, revitalising experience showers and a relaxation area. Facilities available include:
A 17-metre twin lane, stainless-steel heated swimming pool
State-of-the-art fitness technology by Technogym® including Treadmills, Cross Trainers, Bikes and a Rowing Machine
A sophisticated and accurate way of measuring overall health related fitness with our In-Body Analyzer
Four Senses Loungers in the Relaxation area
Internet lounge with touch screen computers
Personal training with Ruben Tabares
Embark on a fitness improvement programmeme with encouragement from one of the most in demand strength and conditioning coaches in the UK, Ruben Tabares. With a long history and outstanding pedigree in the field of health and nutrition, Ruben and his team of hand-picked highly trained professionals have become internationally renowned for achieving incredible results in a short space of time. Utilising unorthodox training styles and techniques, coupled with motivational inspiration, to help everyone achieve their fitness goals, Mandarin Oriental Hyde Park, London are delighted to be teaming up with Ruben Tabares Fitness to deliver outstanding results within our new state of the art fitness centre. This may include a mixture of the services available below:
Fat loss
Toning Muscle building (hypertrophy)
Rehab Injury prevention
Sports specific training
Strength and conditioning
Nutrition and supplementation
Stretching
Cardiovascular training
Lifestyle coaching
Other services available include:
Swimming coaching
Physiotherapy
Pilates
Yoga
Training sessions are available in the fitness centre or, weather permitting, in the beautiful surroundings of Hyde Park.
Membership
Membership to The Fitness and Wellbeing Centre offers exclusive access to London's premium fitness destination. In addition to unlimited use of the onsite facilities, members also enjoy access to our New Beginning Programme, complimentary 3 hours valet parking, 6 complimentary guest passes and special rates in The Spa. For more information or to discuss membership with a member of our team please email or call +44 (0)20 7201 3808.