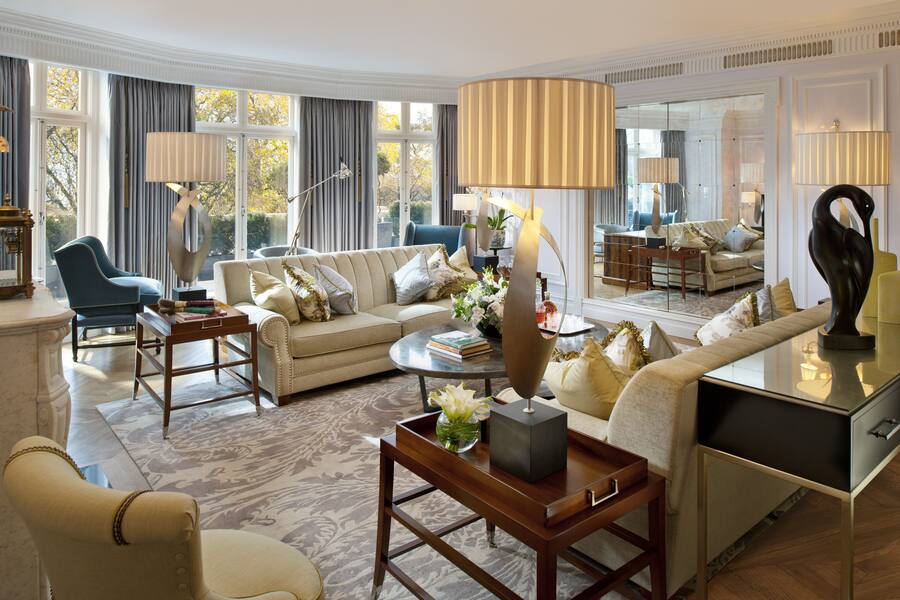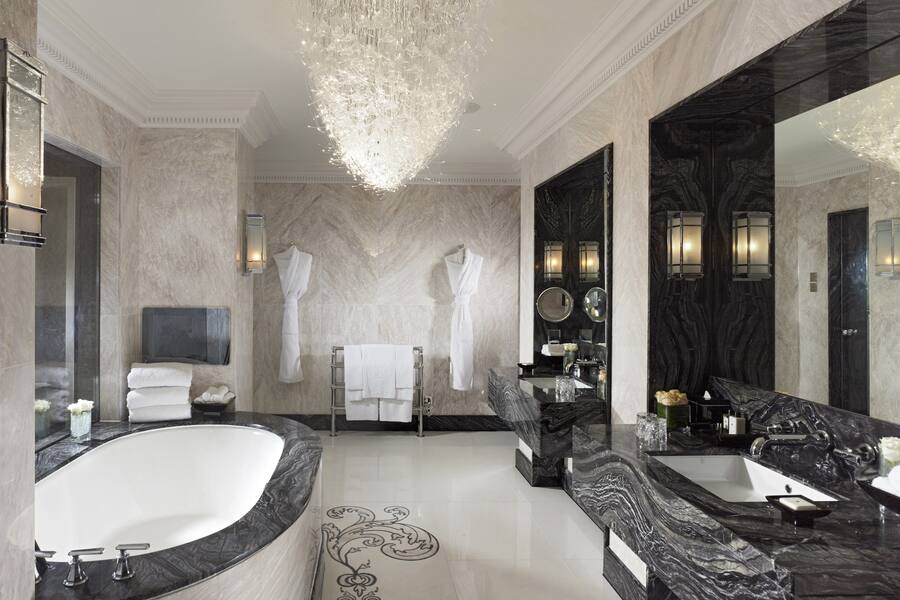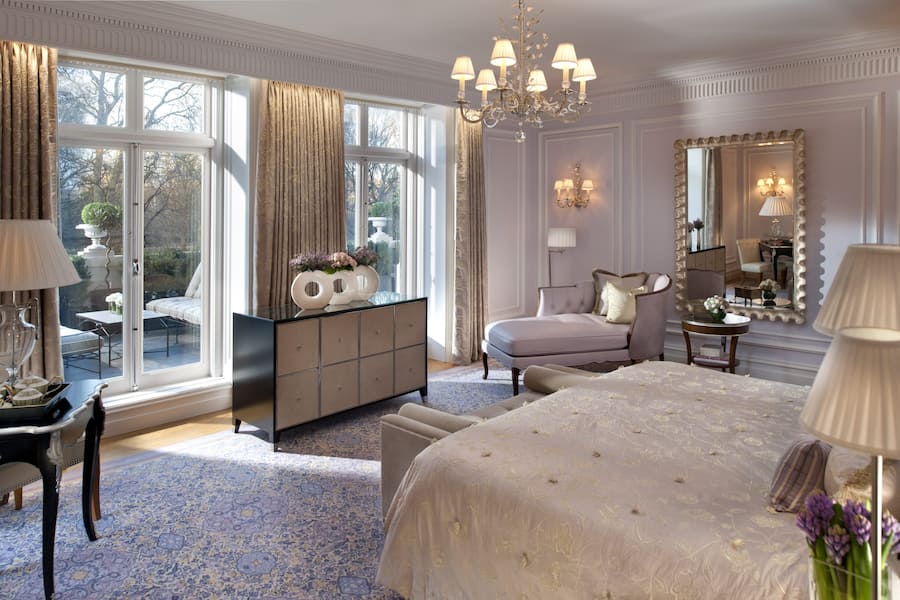 The Royal Suite
|

242 sqm / 2605 sqf

|

Hyde Park
I'd like a three-bed suite with dining room, kitchen, living room and large balcony.
This magnificent suite features three ensuite bedrooms, a master bathroom with steam room, a kitchen, dining room for 10 and a living room with fireplace and bar. A large balcony with space for 40 runs the length of the suite.
Overlooking Hyde Park, this stunning suite is decorated in a contemporary style with Maya Romanoff wallpaper and a bespoke, rock crystal chandelier in the dining room. Accommodation includes an exquisite master bedroom with walk-in wardrobe and 18th century Chinese paintings. A unique relationship with London's Halcyon gallery allows for original artwork to be displayed throughout the suite, which guests may purchase. This suite also enjoys butler service.
To book please call hotel, or email molon-reservations@mohg.com