MarrakechA Thousand and One Roses
A Thousand and One Roses
Celebrate the Festive Season at Mandarin Oriental, Marrakech...
Mandarin Oriental, Marrakech invites you to embark on an enticing journey. For this festive season, we choose to immerse you in the magical world of "A thousand and one roses". This year's theme is inspired by our beautifully scented gardens with jasmine, night-blooming cestrum and over 100,000 fragrant roses.
A Thousand and one Roses, A thousand and one enchanting experiences...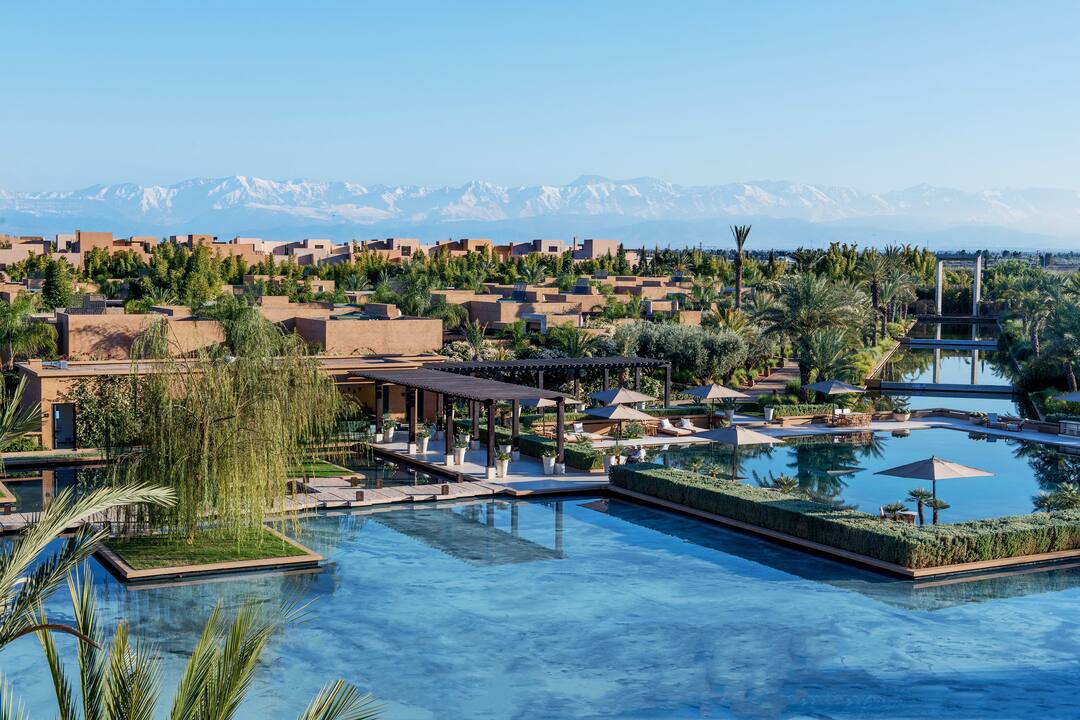 Visit Marrakech this holiday season
For December, choose a unique and exotic destination to make your new year memorable! Take a stroll down the medina deep into the narrow alleys of the Jemaa El Fna or savour the authentic flavors of a "beldi breakfast" and so much more…
Celebrate the season with us
A delicious promenade Sunday offering a unique natural setting: the pool garden. Tables set on the lawn, surrounded by peace and nothing but the relaxing sound of bird singing, the Brunch'N roses offers world cuisine imprinted by Mediterranean, Moroccan and Asian touches.
30 December, 12 to 4pm
Price: MAD 980 for adults (50% off for children under 11 yrs)
Enjoy the taste of Moroccan seafood at the Salon Berbère.
A unique Ice Bar adorned with Dakhla Oysters, Oualidia Crabs fresh shellfish and the best Caviar by Moscova!
Join us for a glass of champagne or a shot of vodka to accompany your sea delight!
Join us for our unique tea-time and indulge in the sweet taste of our gourmet pastry buffet. You may also enjoy a story-teller or a fashion show during this timeless break.
Daily at 4pm – at the Souk Market
Fashion tea-time : 22, 26 December, 2 January
Story-teller tea-time: 15, 25, 28 December
Price: MAD 380 per person
We welcome you to our festive dinner, a call from heaven for chocoholics. This dining experience by Valrhona features an all-chocolate menu for a guaranteed wow effect. A chance to savour and delight in the marvels of cocoa.
Mes'Lalla restaurant invites you to an exquisite Moroccan dinner. Authentic cuisine rhythmed by the lyrical sounds and poetry of Gnawa from southern Morocco.
10 December - 7 January, Friday's from 7:30pm
Price: MAD 880
Mandarin Oriental, Marrakech has many events for the whole family. With a childrens's holiday dance show on Christmas Eve, a special movie screening on Chrismas Day, a special cooking class on New Year's Eve, and much more, there is never a dull moment for our favorite fans.
24 December
9am - 12pm: Christmas workshops
3 - 3:30pm: All-chocolate Tea-time (pancakes and hot chocolate)
4 - 5:30pm: Make-up session and preparation for the dance show.
5:30 - 6:30pm: Children's dance show "we wish you a merry Christmas"
25 December
10am - 12pm: Christmas activities with Nassima
10 - 4pm: Henna Session
2 - 2:30pm: Candy hunting
2:30 - 6:30pm : Christmas Surprise
7 - 8:30pm: Cinema session with a Christmas movie
31 December
9am - 12pm : New Year workskops
2 - 4pm: Cooking class, icing and decoration of small savory biscuits
A thousand and one roses' experiences
Christmas "souk market"
The Christmas market is atypical and picturesque, bringing together artisans, creators and all the treasures of the medina ... This revisited Ali baba's cave is the perfect spot for original gift and souvenirs for family and friends.
Christmas Souk Market
Banquet Hall
19 December - 7 January 4:30 - 8:30pm
Art exhibitions
Painters, sculptors and photographers will exhibit their work of art throughout the resort. This artistic journey is a chance to discover local and international artist during the month of December.
Chefs' workshops
Dive into the art of Moroccan cuisine!
Learn how to prepare classics of Moroccan cuisine with Chef Salim during the chef's cooking class at the heart of the vegetable garden.
The Art of Mixology
And for cocktail lovers, Ling Ling invites you to learn the art of Mixology!
The initiation starts from the vegetable garden where herbs and flowers are freshly collected to spike up those cocktails with a touch of green and Bio!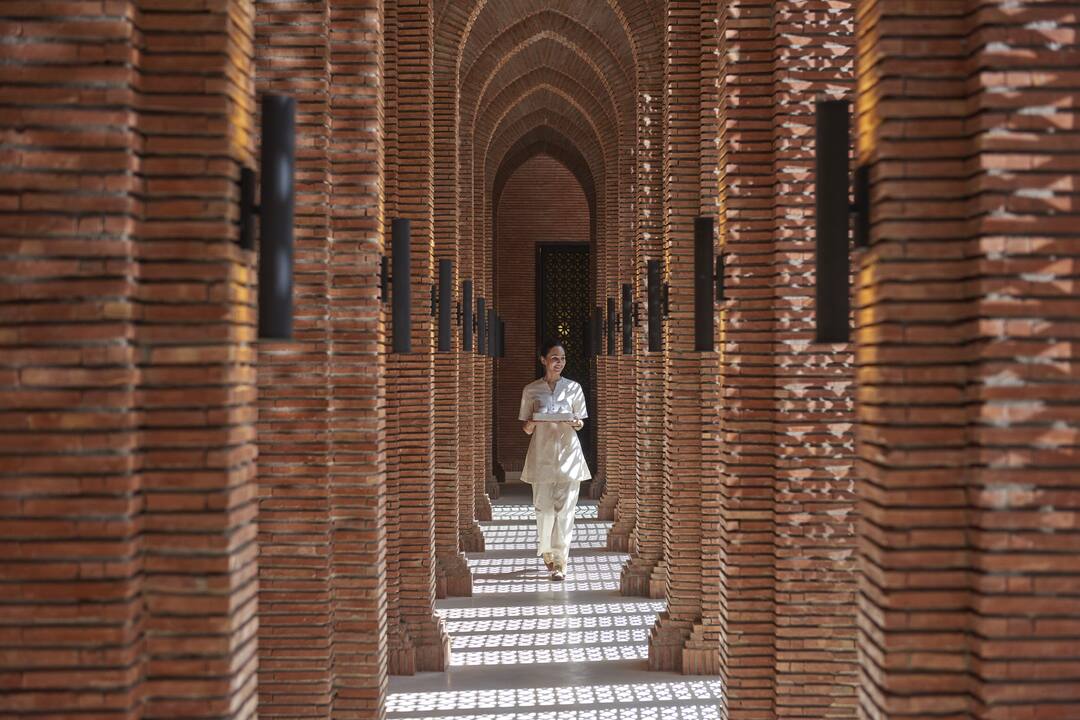 Beauty workshop
The beauty workshop is all about traditional Moroccan beauty rituals. Learn how to prepare natural beauty products and how Moroccan women get pampered naturally.
Dien Chan with Alex Schrimgeour
Experience facial reflexology also known as Dien Chan with Alex Scrimgeour. This therapy, derived from Chinese medicine, can effectively manage the pain and relief the everyday tensions, and provides a powerful feeling of well-being almost instantaneous and lasting.
From 27 December to 3 January 2019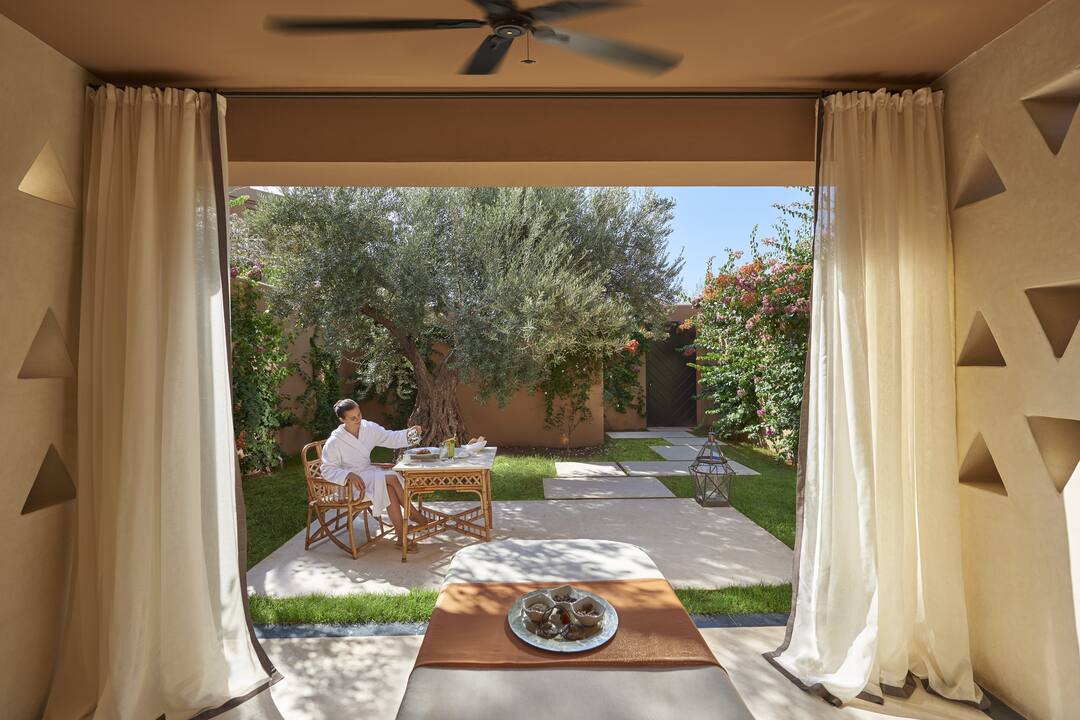 Beauty & hair
Pamper yourself with a beauty and make up session and dare to a new look to shine brighter than the stars ... After all, it's festive season!
Makeup, Blow dry, nail polish
Price: MAD 2, 000
Monday 31 December
New Year's Eve Dinner at Mes'Lalla
For the New Year's Eve, the resort is adorned with thousand and One Roses. A dazzling and magical evening is awaiting you. It is a journey for the senses with multiple surprises throughout the night. Mes'lalla is preparing an incredible evening in an enchanting setting under the theme of "One Thousand and One Roses".
MAD 3,280 per person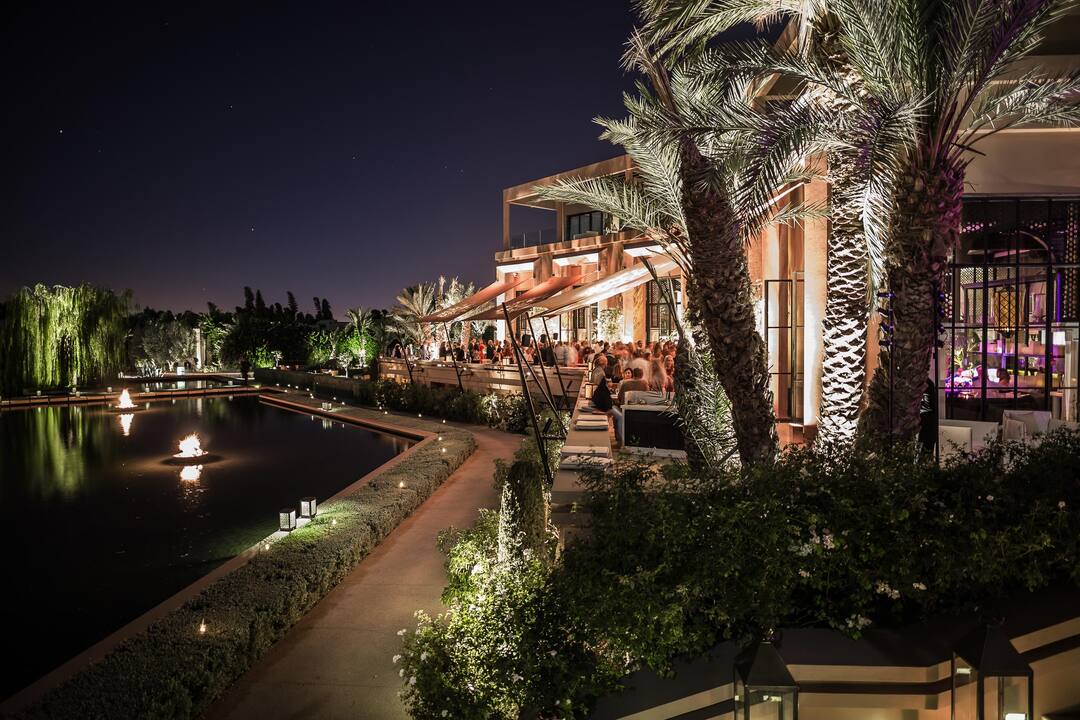 Monday 31 December
New Year's Eve Dinner at Ling Ling
For an unforgettable New Year celebration, Ling Ling offers a unique evening imprinted with Cantonese culture.
Between a Lounge Bar and a gastronomic Cantonese restaurant, at Ling Ling we promise you an unforgettable New Year's Celebration.
Grab your fortune shot and join us for a night of endless gluttony and pleasure.
MAD 2, 880 per person
For reservations, please call us at +212 5 24 29 88 88 or email linglingreservations@mohg.com