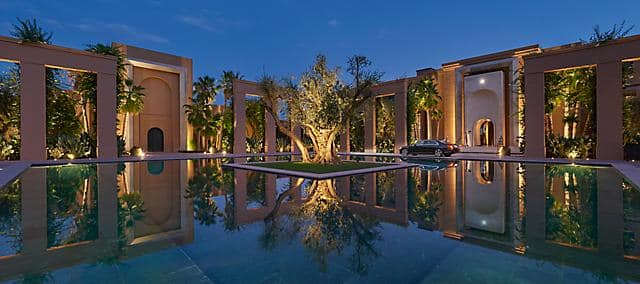 Marrakech
Lights of Morocco - Festive Season
Lights of Morocco - Festive Season
Morocco, Land of lights, magic and authentic beauty.
The lights of Morocco are illuminating Mandarin Oriental, Marrakech this year for the festive season.
Marrakech, the city of a thousand lights, deep Majorelle blues, warm ochre, welcomes you for sparkling festivities.
An invitation to rediscover the charm of Morocco through its culture, its culinary treasures, its songs and music, its enchanting nature ... its bewitching charm.
We invite you to join us at Mandarin Oriental, Marrakech to celebrate, meet again, and reconnect with the Morocco we love.
Discover the world of the Silk Road through this first part which bring us on a journey through North Africa …
Mesmerizing light from the Medina, vaulted, secret staircases. The eye is overwhelmed with gorgeous ochres and purple.
A plethora of wonders, fresh, fried, grilled, smoked, pink, green, blue-tinted, carmine – all mixed together. We invite you to immerse yourself in this world of nuances. Akrame sets out to conquer color, which he wants to make a true ingredient of his cuisine. It does not just come with taste – it is part of it.
At Shirvan, cocktails are also part of the journey. They are best enjoyed with food. The small drinks menu includes infused alcohols, homemade syrups and fresh fruit, and focuses on spices.
Mandarin Oriental, Marrakech will be delighted to cater a refined menu within the intimate spaces of our guests' villas and suites. Among the dishes available are chicken & fois gras pressé, lobster bisque, beef wellington or seafood platters. Discreet service is provided by staff who will be delighted to cook in the privacy of the villa or organise a barbecue or traditional Moroccan dinner on the terrace with classic dishes such as Marrakech Tanjia or olive-and-chicken Tagine.
Dressed in a thousand lights, Mandarin Oriental, Marrakech restaurants offer culinary experiences from Morocco to the Orient.
Mandarin Oriental, Marrakech is excited to host Shirvan Café Métisse with Michelin Star chef Akrame Benallal offering a sharing cuisine, delicately scented with spices.
At Ling Ling, we welcome you in an atmosphere of celebration. An innovative menu of cocktails and sublime plates of traditional Cantonese dishes to share.
Lover of his homeland, Yazid Ichemrahen - World Ice Pastry Champion - found inspiration in the architectural masterpieces of the Almohads. The long and magnificent brick corridor of the Mandarin Oriental, Marrakech Spa is a tribute to the ancient mosques and cathedrals of Andalusia. For Mandarin Oriental, Marrakech, this year, Yazid, a true pastry enthusiast wanted to immerse in all the senses, colors and flavours that Morocco has to offer.
Christmas Log is priced at MAD 680
For more information and reservations, please email momrk-restaurants@mohg.com or call +2125 24 29 88 88.
With the idyllic setting of the Pool Garden and the musical atmosphere à la Pink Martini, the hotel offers the opportunity to taste delicious dishes scented with flavours of the world. A la Carte, Tagines, Pool Garden essentials and Bistro specialties. To share, Oriental and Mediterranean dishes and more flavours and delicacies. In addition to the wide selection of dishes served at the table, guests will also have the opportunity to discover tasty seafood stations, oysters, ceviche and Fondue Savoyarde... For true fans of gourmet pleasures, the legendary Mandarin pastry trolley offers an array of sweet treats, ice creams and sorbets.
Christmas Brunch is priced at MAD 980  per person
New Year's Brunch is priced at MAD 1,280 MAD per person
For information and reservations, please email momrk-restaurants@mohg.com or call +2125 24 29 88 88.
Senses of Morocco Ritual
To offer you a relaxing end of the year, the Spa Mandarin Oriental, Marrakech offers you a new tailor-made Moroccan ritual. With its welcome foot massage or aromatic steam bath, its exfoliation bar and therapeutic argan massage, "Les Sens du Maroc" ritual plunges you into a state of total relaxation.
29 December | 11am | Dr Belkamel
Moroccan Beauty Workshop by Nectarome
Moroccan authentic beauty products brand Nectarome invites you to discover the traditional moroccan rituals with Argan Oil.
A unique opportunity to learn more about the Argan tree, endemic to the Kingdom, a floral legend throughout the world and to understand the secrets of how this unique Moroccan oil is made.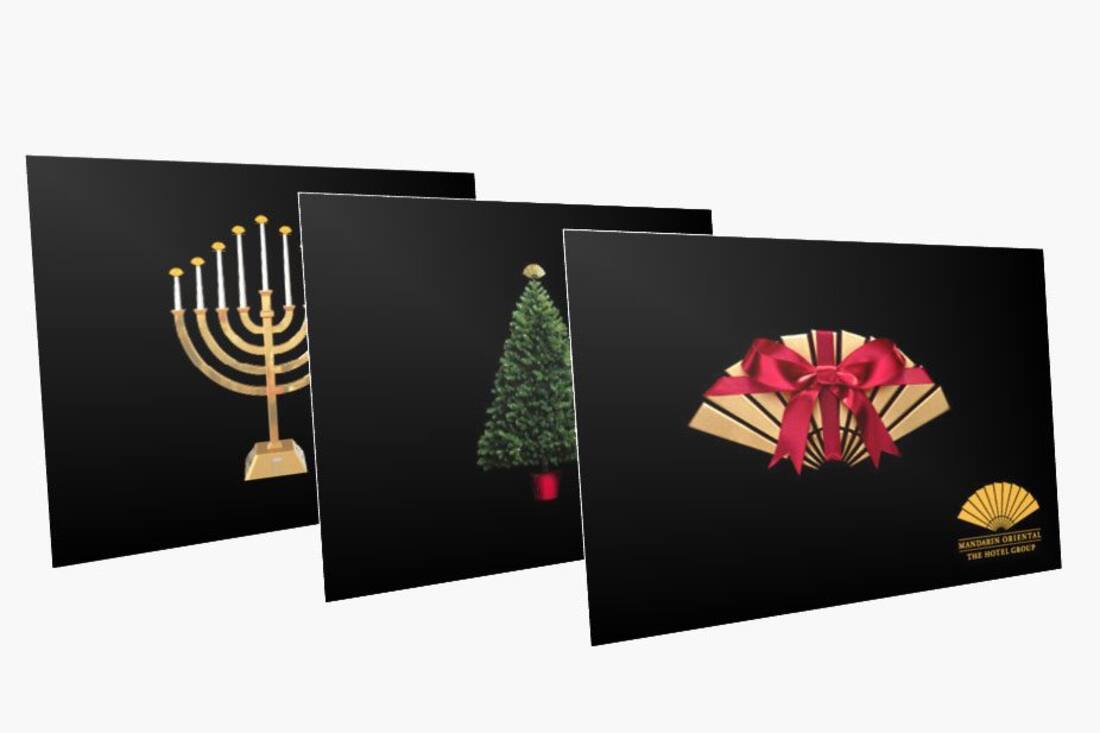 Gift Cards
For this festive season, delight your friends and loved ones by giving the gift of Mandarin Oriental's legendary service, Michelin-starred cuisine and award-winning spas all wrapped into one elegant package. Gift Cards never expire and can be enjoyed when the time is right.
La Tente
A Moroccan Concept Store
Mandarin Oriental, Marrakech puts creation and art in the spotlight inside the Berber « La Tente - A Moroccan concept store ».
From 17 December, this new cozy space in the gardens will be transformed into a setting for fashion, art, culture and interior design exhibitions. Enjoy a private showcase of unique items Artists, designers, jewelers, decorators invite you for a moment of sharing in complete intimacy.
JO Malone X MO
Step into the mysterious world of Jo Malone London.
Mandarin Oriental, Marrakech partners with this luxury perfume brand during the festive season to offer captivating sensory experiences. Come and discover the exclusive Festive Season creations by Jo Malone in « La Tente - A Moroccan concept store ».