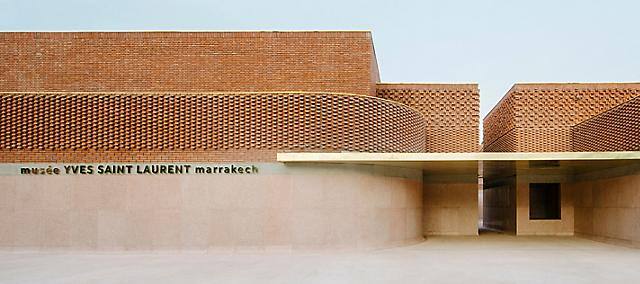 Ten things you need to know about the Musée Yves Saint Laurent Marrakech

BY EMINE SANER
Emine Saner writes for titles including Vogue and The Guardian.
On a modest corner plot in Marrakech, on the street which bears his name, stands a new museum dedicated to Yves Saint Laurent's work. The Musée Yves Saint Laurent Marrakech showcases a rotating cast of 5,000 items of clothing, 15,0000 accessories, and thousands of sketches and documents created and stored over four decades. There is also a temporary exhibition space, photo gallery and a white-themed café, Le Studio, named for and inspired by Saint Laurent's Paris atelier. Here are ten other reasons why this museum, in Saint Laurent's second home, is a must-see. To experience it, stay at Mandarin Oriental, Marrakech.
1. It houses some of the most revolutionary 20th-century fashion
Hard to believe now, but Yves Saint Laurent was the man who got women into trousers – his legendary (and at the time, scandalous) Le Smoking tuxedo is on display here. Other pieces include Saint Laurent's famous Mondrian dress, and the pea coat and safari jacket he popularised.
2. The architecture was inspired by dressmaking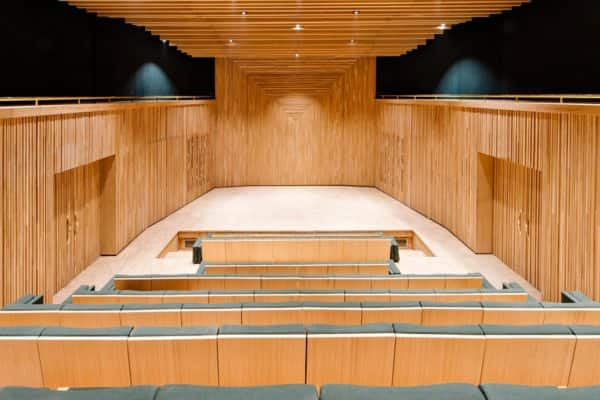 "We designed the building like one would cut fabric for a dress, by composing curves and lines," say the architects Karl Fournier and Olivier Marty, of French firm Studio KO. "Its façades would be wrapped in a brick trim, like a drape, a throw, a cape." The design of the exterior brickwork is inspired by the warp and weft of fabric, and the cool, smooth interior walls suggest the silk lining of a couture jacket.
3. It had to be completed fast
The whole project was completed relatively quickly. The land, a short way down from the Jardin Majorelle (the garden Yves Saint Laurent rescued and renovated in 1980), came up for sale and Pierre Bergé, the designer's longtime business partner, snapped it up. "Then the architects were designated," says Björn Dahlström, the museum's director. It opened less than four years later. "It's a very short period of time for such a project," he adds.
4. It has all the hallmarks of being made in Marrakech
You can see this in their use of local stone and bricks, traditional zellige> tiles and the ochre colour of the city – just as Saint Laurent was. Marrakech, says Dahlström, "was the place where he was designing his collection, it's a place of inspiration and Paris was a place of production. It was a joyful place where he had many friends. Somewhere that was essential to his work and life."
5. There's a vast library…
The first-floor research library contains just some of the foundation's 6,000 books – some very rare – on a huge range of topics which interested Saint Laurent, from art and history to nature, and Moroccan and Berber culture.
6. ...and a fashion archive
Meanwhile, the basement is home to a state-of-the-art conservation facility where 4,000 pieces from the main Parisian YSL archive will be stored.
7. Even the windows are a work of art
The stained-glass windows set into the curved lobby throw vibrant shades of blue, green and pink into the white expanse. The colours are inspired by YSL's preferred palette, as well as by traditional Moroccan coloured glass.
8. It recreates the first YSL shop
The bookstore is a recreation of the style of Saint Laurent's first boutique in Paris, opened in 1966, with its curved desk and Noguchi lamps. Notice the glossy amber colour of its shelves and fittings – it's the same colour as Saint Laurent's famous Opium fragrance bottle.
9. It won't be staying the same
In the main exhibition space – dark, dramatic and glossy with black walls and polished floor – 50 outfits will change every three months. "This is to make sure they don't get damaged," says Dahlström. "As soon as you expose fabric [to light and air], which is very fragile, we take risks." Also, he adds, the rotation will "make it alive and dynamic."
10. It was – probably – Yves Saint Laurent's dream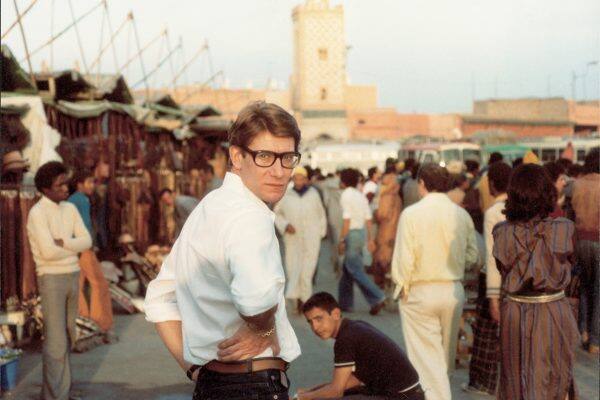 Yves Saint Laurent always planned to open a museum. "In the 1960s, after the fashion shows, he [would write] on the sketches 'musée', so he had the idea of keeping all those prototypes of the exact model of the way the designer wanted it," says Dahlström. The Yves Saint Laurent couture house was the first to keep such an archive. He archived his work slowly at first, "and then systematically in the 1970s and 1980s. I assume he had in his mind the idea of a museum."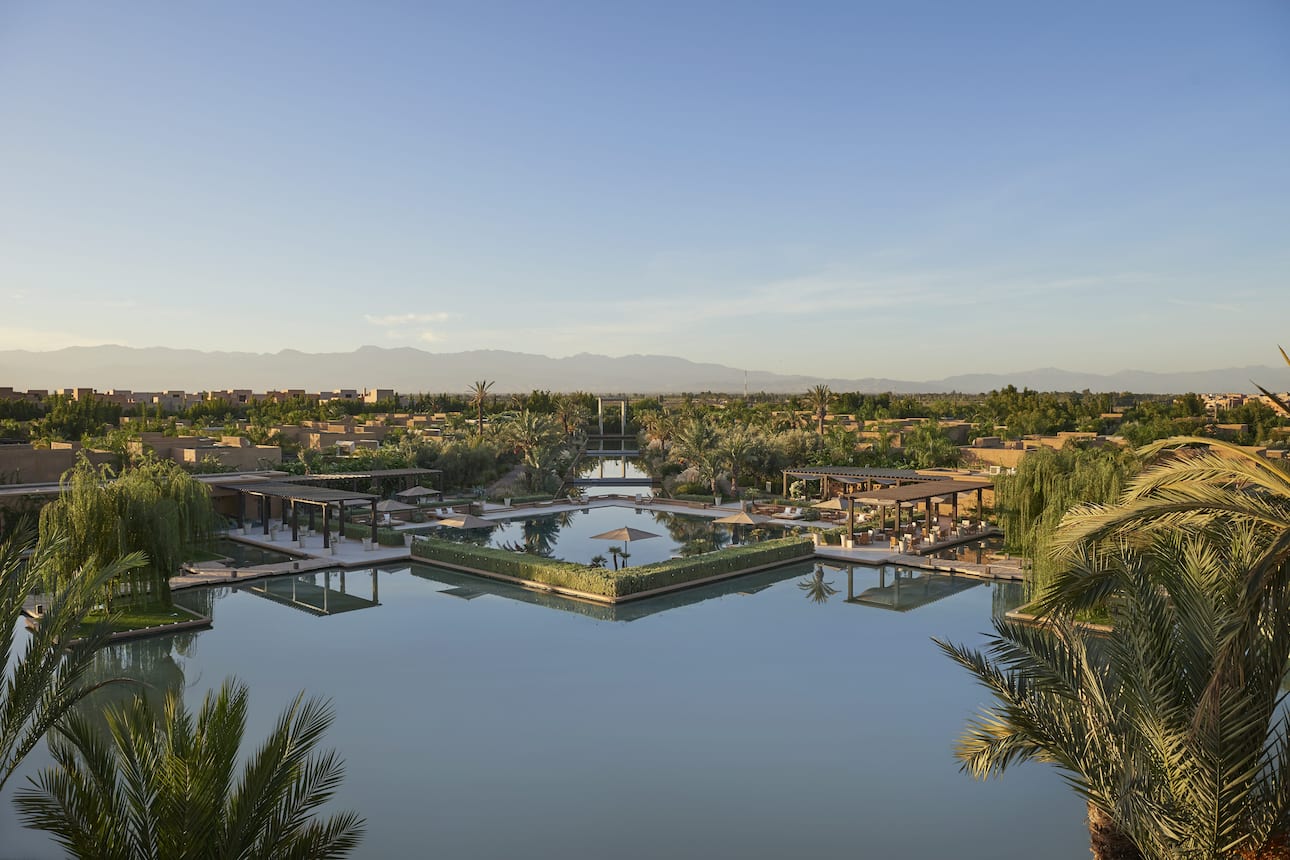 Can we tempt you?
Treat yourself with one of our enticing packages. There's never been a better time to enjoy Mandarin Oriental, Marrakech.
View Offers