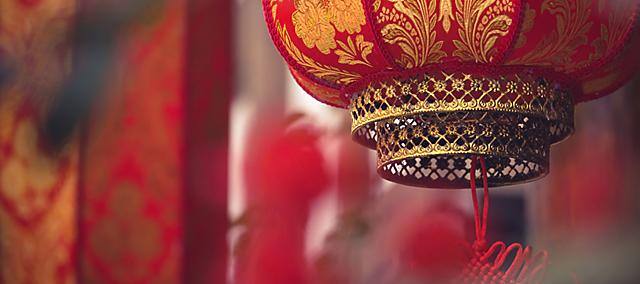 Miami
Chinese New Year – Year of the Ox
Chinese New Year – Year of the Ox
Kung Hei Fat Choy! Welcome Year of the Ox with festive celebrations at Mandarin Oriental, Miami
In honour of the Group's Asian heritage, guests are invited to celebrate with a series of specials from Monday February 1 to February 15, 2021.
The hotel's expansive lobby will be adorned with over 100 festive red lanterns and an eye catching golden "lucky tree". Hotel guests and patrons will be welcomed with a traditional Chinese New Year red envelope to hang from the branches of the "lucky tree" in order to bring good fortune for the year.
Join us for an exciting Chinese Lion Dance throughout the hotel lobby on Friday, February 12 and throughout La Mar by Gaston Acurio on Saturday, February 13. Both 15-minute performances begin at 7pm and will be accompanied by beating drums, cymbals and gongs. True to tradition, rousing lion dance performances are a colorful spectacle that capture the spirit of the season, and are said to bring good luck to the households and businesses they visit.
Announcement 
This video was recorded pre-covid. Masks are required to attend.
Chinese New Year Dining
MO Bar + Lounge will serve traditional dishes featuring delicacies such as Dan Dan Noodles including pork roasted peanuts, green onion, chili oil [USD 20] and Pork & Shrimp Shu Mai including tobiko and black truffle aioli [USD 16]. Specials are available February 1-15. Guests can also toast to the Lunar New Year with a "Sip for Luck" cocktail made with Oxley gin in honor Year of the Ox featuring sparkling sake, passion fruit, lemon and ginger syrup [USD 17].
La Mar by Gastón Acurio will serve Asian-inspired specials in honour of Chinese New Year. Sumptuous dishes include Min Pao steamed buns filled with Chifa flavours, XO, scallops, lobster and water chestnut [USD 25] and Long Life Noodles including wok stir fried egg noodles, vegetables, duck, shrimp and pork [USD 55].
Year of the OXygen facials at the Spa
The Spa encourages guests to devote time for self-care in 2021 which includes pampering yourself with skin-care rituals contributing to long term benefits. In honor of Year of the Ox, the Spa highlights its two signature oxygen facials:
Illuminating Oxygen Facial – 80 minutes USD 260
Transform your skin through a deep infusion of pressurized oxygen directly to the skin's surface, instantly cooling and hydrating the skin. A concentrated serum suitable is added to the oxygen allowing you to tailor this facial experience to your specific needs. Your skin will look and feel years younger, visibly lifted, toned and hydrated for a picture-perfect complexion.
Biologique Recherche VIP 02 Facial – 60 minutes USD 250
This treatment was created to detoxify and stimulate the epidermis, and reoxygenate the skin tissue for dull Skin Instants© that are choked by urban pollution. The complexion gains an incredible glow, skin is more luminous and bursting with radiance.