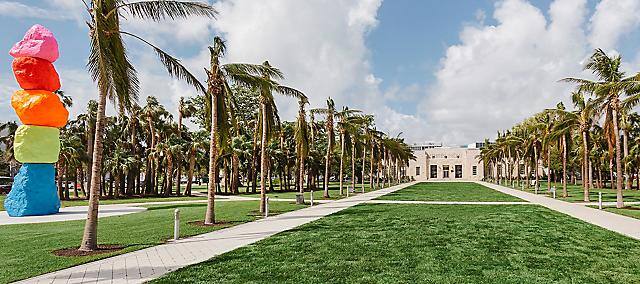 Five Miami galleries you need to know
Beyond the buzz of Art Basel Miami Beach, these are the art spaces you need to know all year-round

BY LORENA MUÑOZ-ALONSO
Lorena Muñoz-Alonso is an arts editor and writer for titles including Frieze and Artnet News.
7-10 December 2018 sees the 16th edition of Art Basel Miami Beach: the mammoth fair gathers 268 of the world's best galleries under one roof, from heavy-hitters such as Gagosian and David Zwirner to edgy outfits such as Herald St and Peres Projects. But there's more to the cultural landscape of the affluent Florida port city than its glamorous art fair. Here are five spots visitors must see, all within easy reach of Mandarin Oriental, Miami. Whatever time of year you find yourself in Miami, the city has a phenomenal, thriving art scene, with a growing selection of public and private museums, commercial galleries and non-profit art spaces.
Bass Museum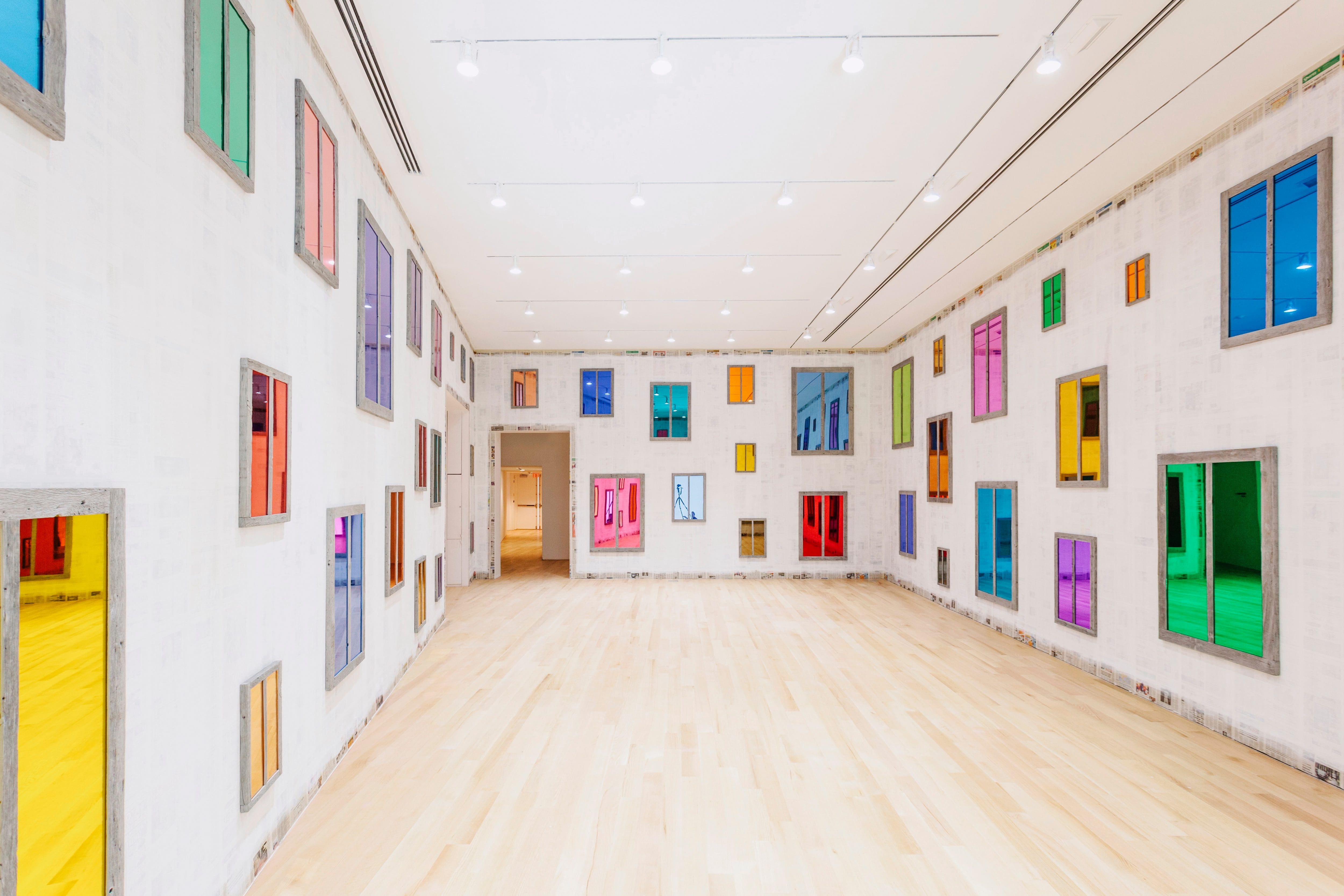 Located right on Miami Beach, the Bass Museum reopened to the public on the last weekend of October 2017, after a $12 million overhaul which had seen it closed for two years. Founded in 1964 with a major donation made by the local collectors John and Johanna Bass, the museum has seen several expansions and renovations over the years that have turned this original 1930s Art Deco building (Miami Beach's former public library) into a more modern museum. Its grand galleries accommodate immersive and large-scale installations, by artists such as Ugo Rondinone.
Temporary exhibitions aside, the jewels of the Bass's permanent collection definitely merit a visit. The collection features important pieces of European painting and sculpture from the 15th century to the present, historical textiles and tapestries, and an expanding collection of modern and contemporary art (including the recent acquisition of works by Allora & Calzadilla, Dara Birnbaum, Abraham Cruzvillegas, John Giorno and James Turrell).
Institute of Contemporary Art Miami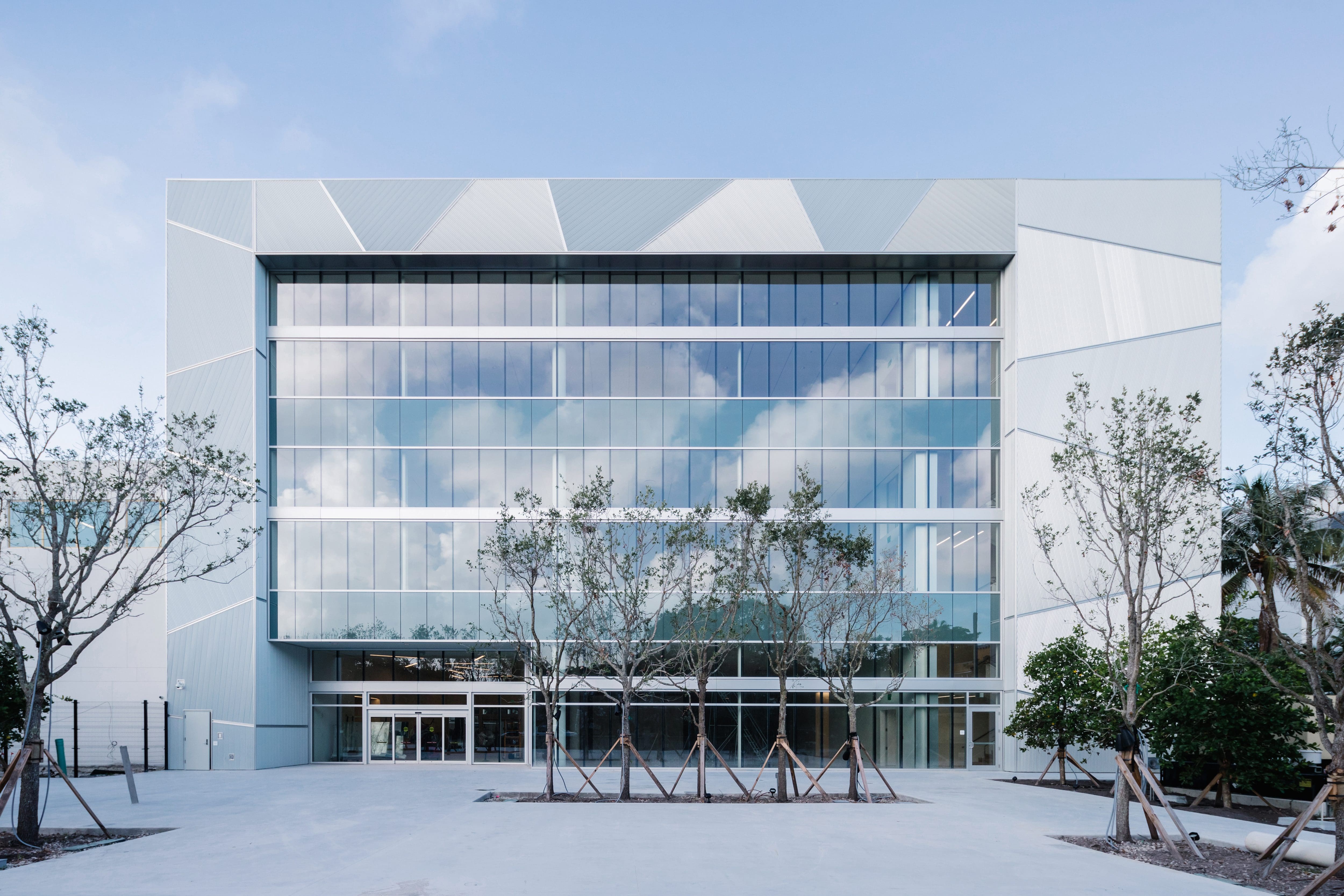 As of December 2017, Miami's ICA is housed in a sparkling new 37,500-square-foot building in the city's Design District. The opening of the ambitious new venue, a striking design by the Spanish firm Aranguren & Gallegos Arquitectos, comes a year later than originally expected, which only added to the sense of anticipation. As well as housing a must-visit permanent collection with works by Louise Bourgeois, Tracey Emin, Dan Flavin and more, it
now includes a sculpture garden. A new installation of works by Chris Ofili will be open here until 5 May 2019, while Mark Handforth's work Pink Panther can be seen in the sculpture garden until 26 June 2021.
Rubell Family Collection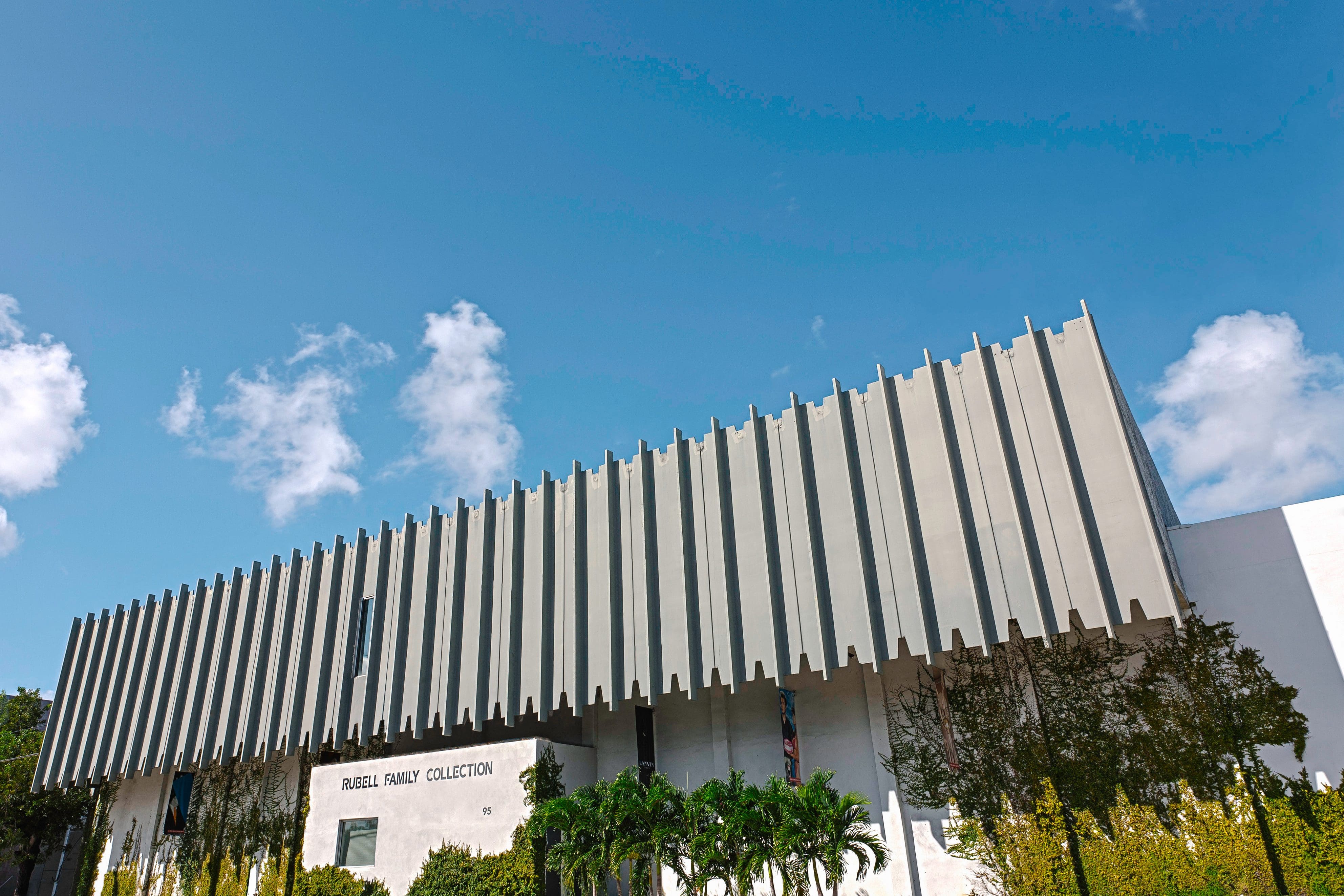 The Rubells, comfortably sitting at the summit of Miami's collecting elite, are able to propel young artists to the top of the art world by grace of purchasing their work at the right time (see the case of Oscar Murillo). Their Rubell Family Collection includes pieces by contemporary art giants including Jean-Michel Basquiat, Keith Haring, Jeff Koons, Yayoi Kusama, Cindy Sherman and Kara Walker. Originally established in 1964 in New York, since 1993 Mera and Don Rubell have been exhibiting to the Miami public in a 45,000-square-foot venue that is actually a repurposed Drug Enforcement Agency confiscated goods facility. And during 2018 it will move again: to a 100,000-square-foot space in the Allapattah area of Miami, designed by the buzzed-about Selldorf Architects.
Pérez Art Museum Miami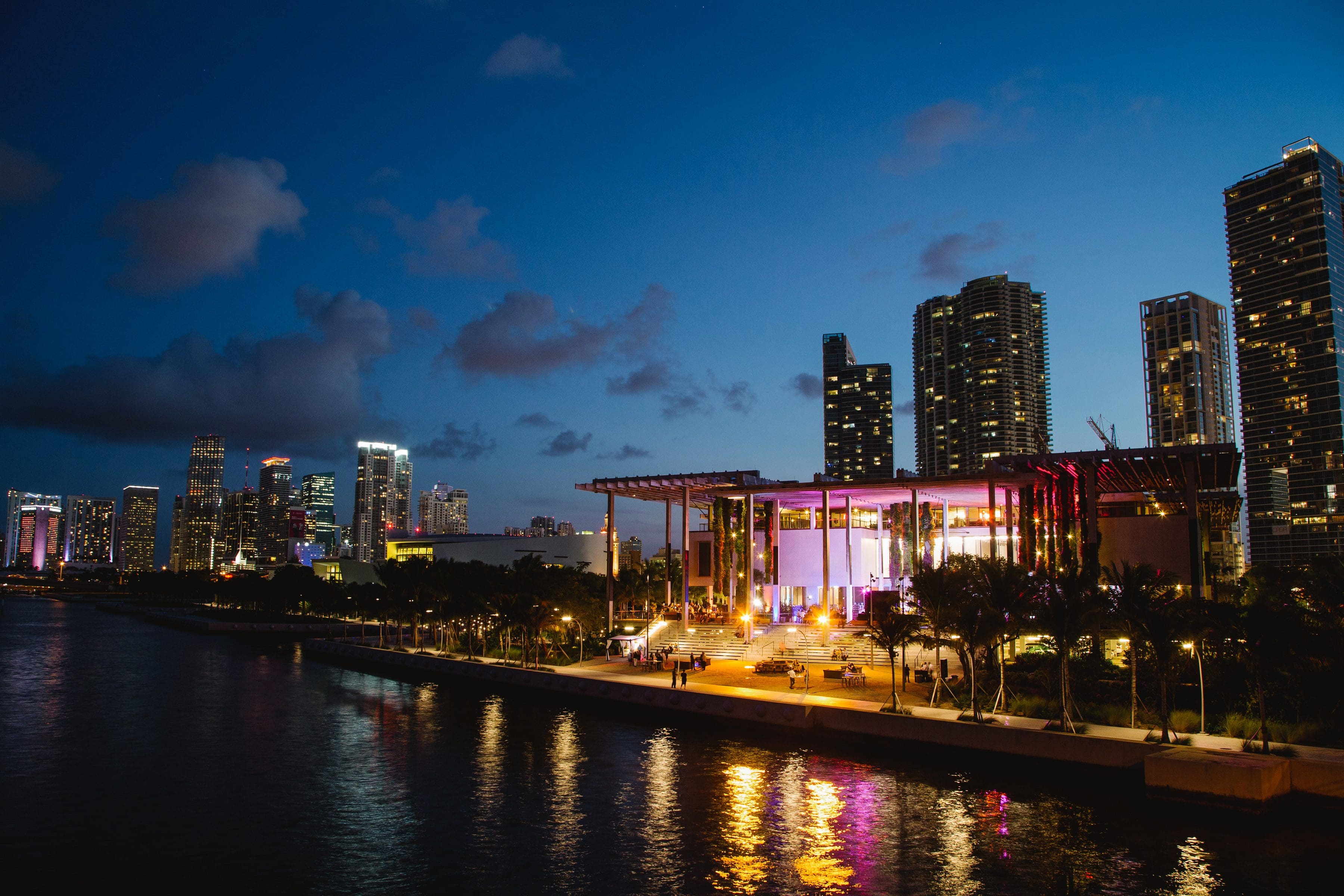 In Biscayne Bay, you'll find the PAMM – the Pérez Art Museum Miami, spearheaded by the billionaire real estate developer and collector Jorge M. Pérez – in an impressive 2013 building designed by the Pritzker Prize-winning architects Herzog & de Meuron. Originally launched in 1984, the PAMM has always focused on contemporary art, but in the last three decades it has increasingly featured Latin American art, and right now it holds the largest collection of contemporary Cuban art in the USA.
Besides its permanent collection, there's an exciting programme of temporary exhibitions, from artists such as Steve McQueen, Haroon Mirza and Hew Locke.
Locust Projects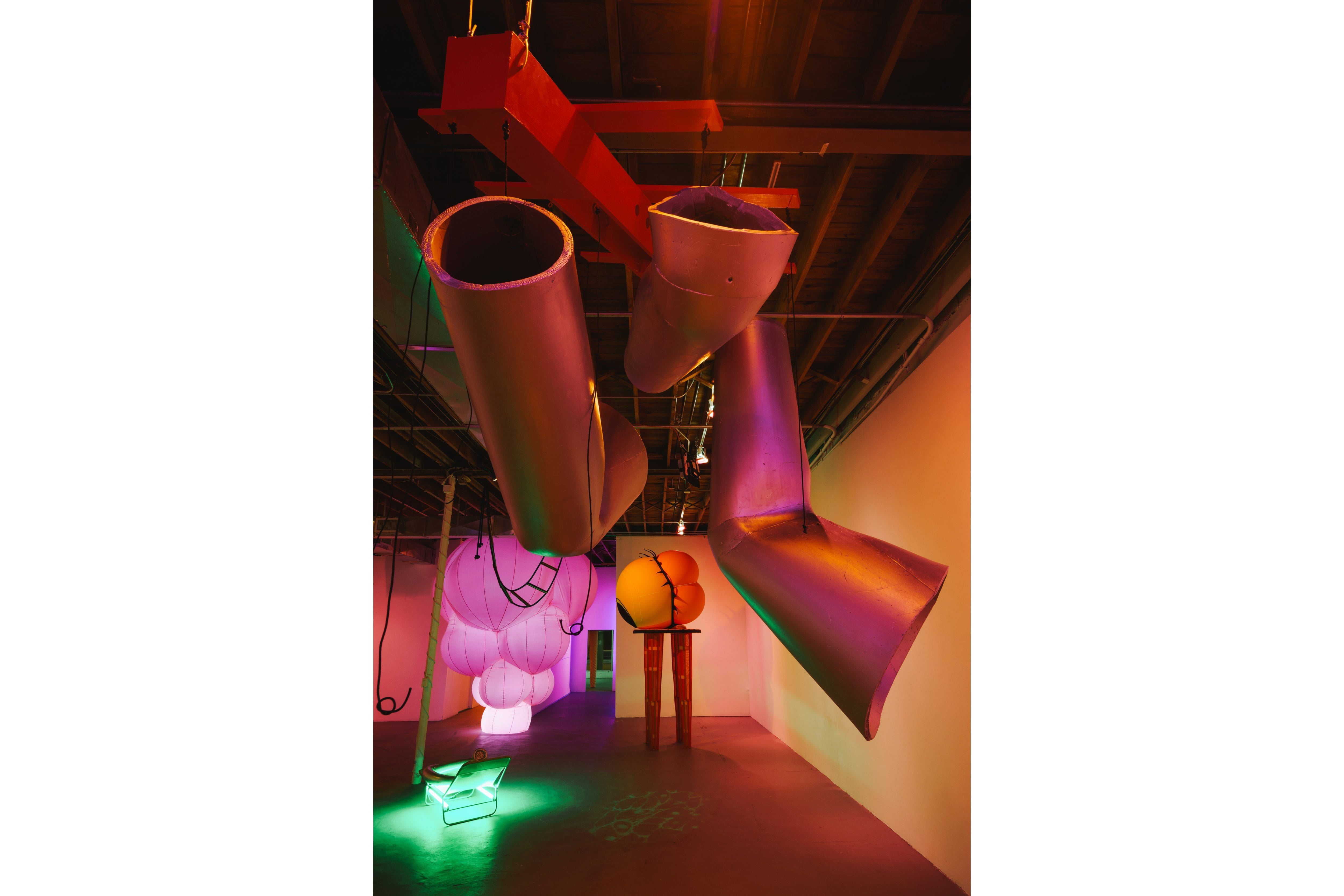 One of the first arts organisations to open in Miami's Wynwood neighbourhood – which has gone from being almost derelict to a thriving arts and design hub, the non-profit Locus Projects is a mainstay of the local art scene. Founded in 1998 by the Miami-based artists Elizabeth Withstandley, Westen Charles and COOPER (the always all-caps artist name of sculptor Brian Cooper) the space invites local, national and international artists to create site-specific installations. Visitors to Art Basel Miami Beach will be able to enjoy a solo show by New York-based sculptor Nancy Davidson, but it's worth visiting at any time of year. Try the Wynwood Art Walk to make the most of the area.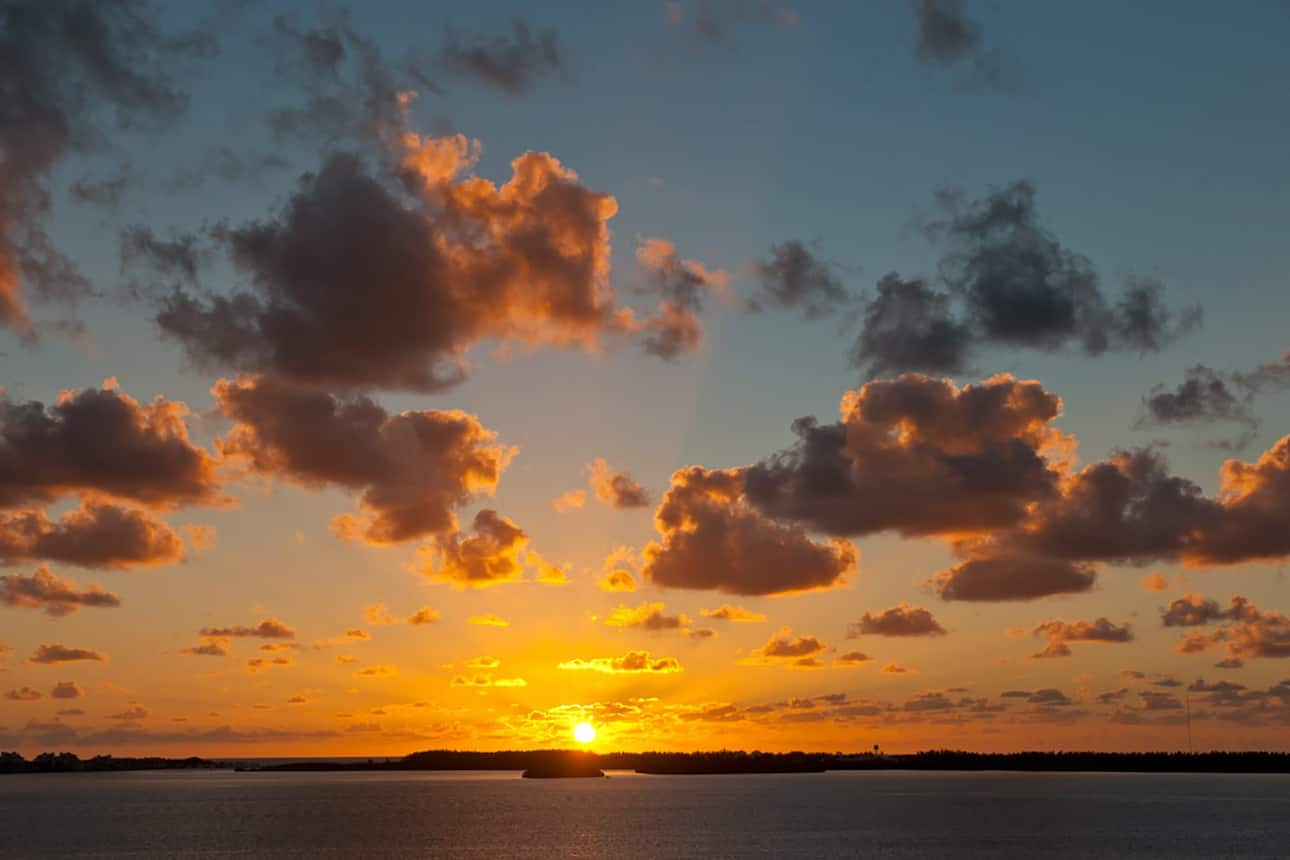 Can we tempt you?
Book one of Mandarin Oriental, Miami's fantastic offers to make the most of your stay
View Offers