New York
A chef's guide to New York's best restaurants
One of new York's most hotly anticipated restaurants in recent years, The Aviary NYC, within Mandarin Oriental, New York, is brought to you by the team behind acclaimed Chicago cocktail hot spot The Aviary. Though Chicago will always be home, Grant Achatz immersed himself in the New York dining scene in anticipation of opening here, and is a huge enthusiast when it comes to New York and the city's food scene. Here's his pick of must-visit restaurants in his new city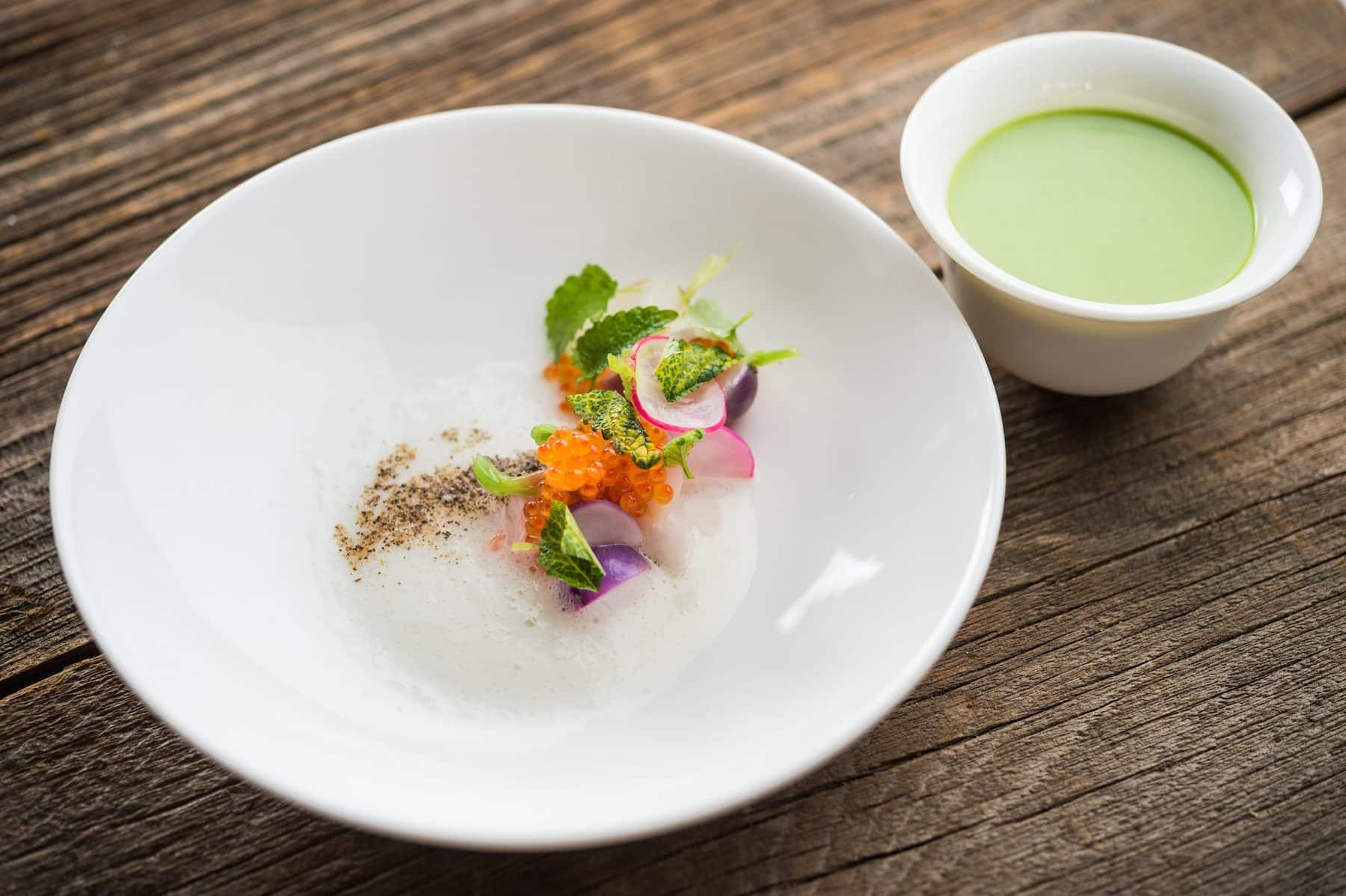 Olmsted, Brooklyn
Chef Greg Baxtrum has taken the idea of farm-to-table dining to the nth degree, by partnering with farmer Ian Rothman for Olmsted (pictured above) in Brooklyn. Not only do they grow vegetables in their back garden to supply the tiny two-man kitchen at the back of the restaurant, but they also keep the birds and crayfish that crop up on the menu there. Baxtrum is a former alumnus of Achatz's restaurant, Alinea, in Chicago, and Achatz says: "I'm a bit biased because he worked with us, but it's really fantastic food. Greg has got a lot of energy and has brought something great to this Brooklyn neighbourhood."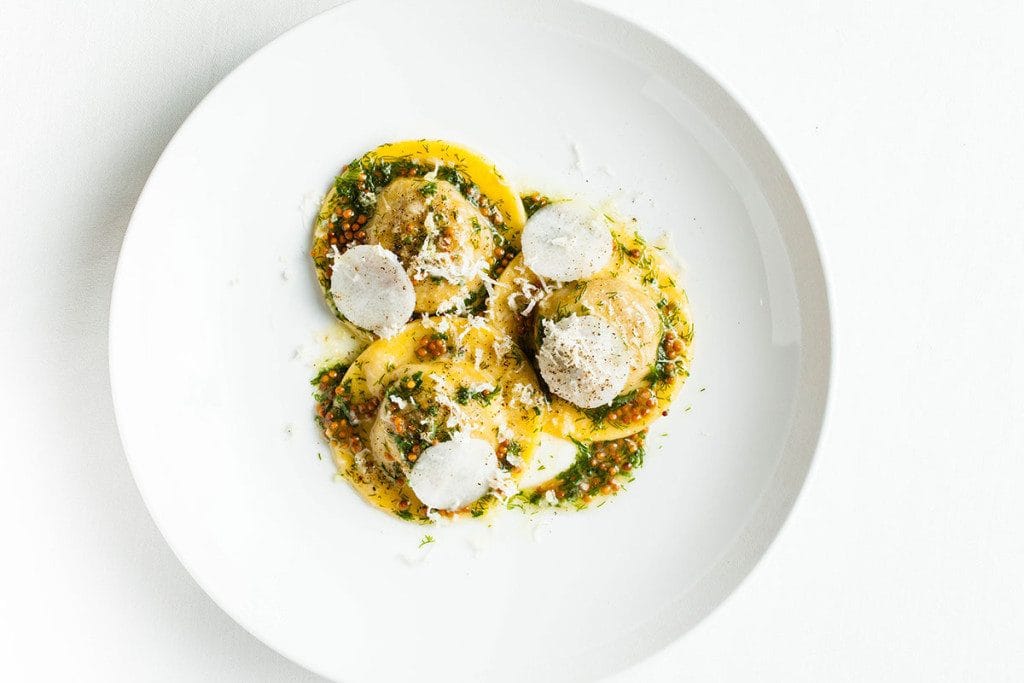 Dovetail
A decade-long stalwart of the Upper West Side, Dovetail (pictured above) adopts a vegetable-forward approach to cooking. It was opened in 2007 by former chef John Fraser, who was an early pioneer of the trend to put vegetables front and centre, and every night the restaurant offers both vegetarian and vegan menus, making the Michelin-starred restaurant a longstanding favourite of herbivores and meat-eaters alike. "New York City seems so familiar to us now and we always come here [to Dovetail]," say Achatz of he and The Aviary NYC co-founder Nick Kokonas. "It feels like a good blend of being at home and being on vacation," he adds.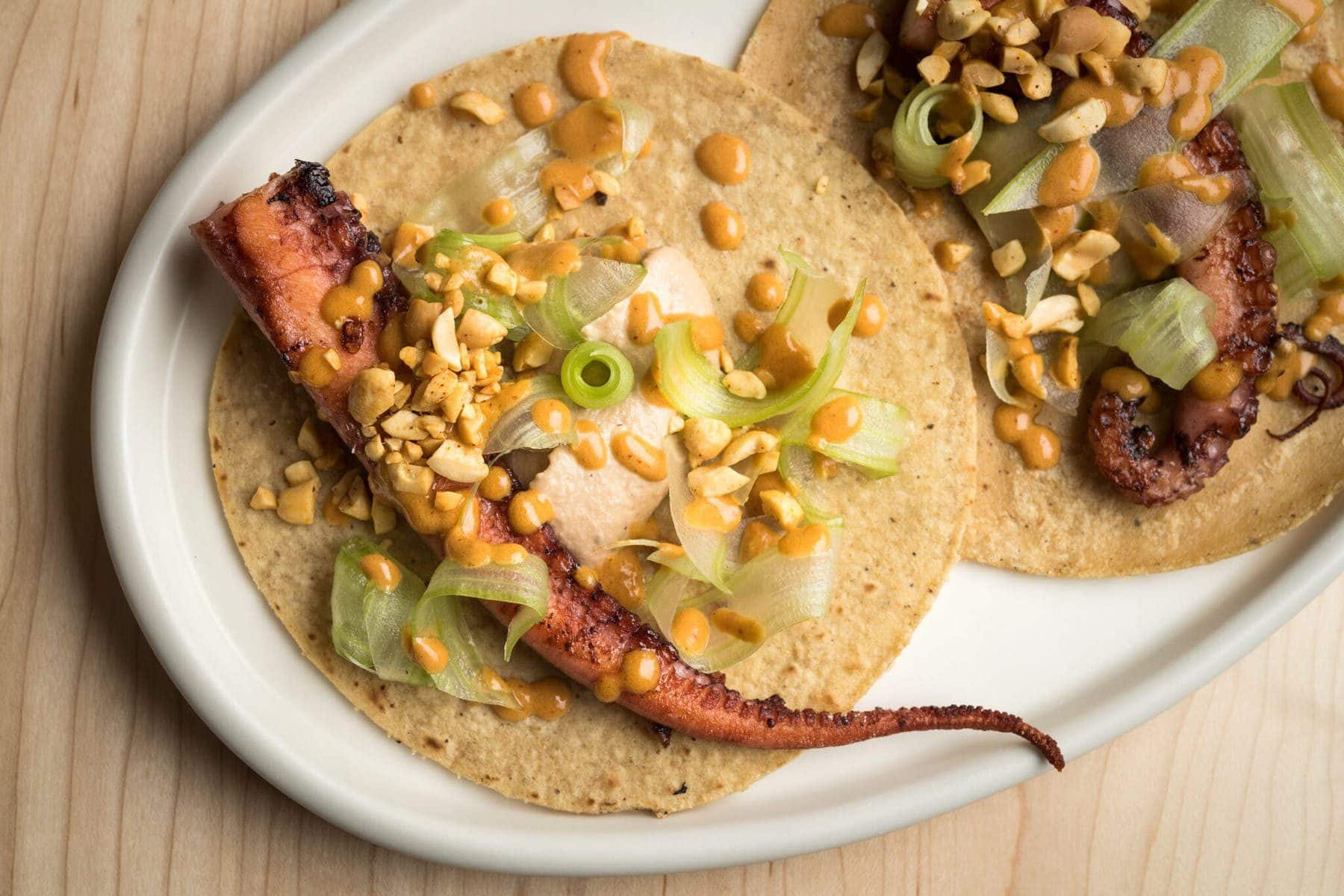 Empellón
There are three sites – East Village, West Village and Midtown – for chef Alex Stupak's Mexican restaurant Empellón (pictured above). The first Empellón opened in 2011 and the most recent opened six years later on 53rd St between Madison and 5th, and "within walking distance of Mandarin Oriental, New York" says Achatz. "He's another young chef, serving highly creative Mexican food." Dishes such as sea bream with chilaquiles verdes, for example, mashing up different cultural influences to create something completely new. Each of the restaurants in Stupak's empire has an unmistakable Empellón signature, but with its own unique take, described by Stupak as the restaurant's "colour".
Eleven Madison Park
In the Flatiron District, Daniel Humm oversees three Michelin-starred Eleven Madison Park (pictured above), serving high-end contemporary American cuisine. In 2017, the restaurant added to its tally of accolades, claiming the top spot in the annual World's 50 Best Restaurants listing, a title previously held by restaurants such as elBulli and Noma. "There are so many great restaurants here, the list could go on and on," says Achatz. "Everything in New York is bigger and more exaggerated – in a good way." It re-opened in autumn 2017 after a refurbishment, having in the meantime relocated temporarily to a pop-up in East Hampton.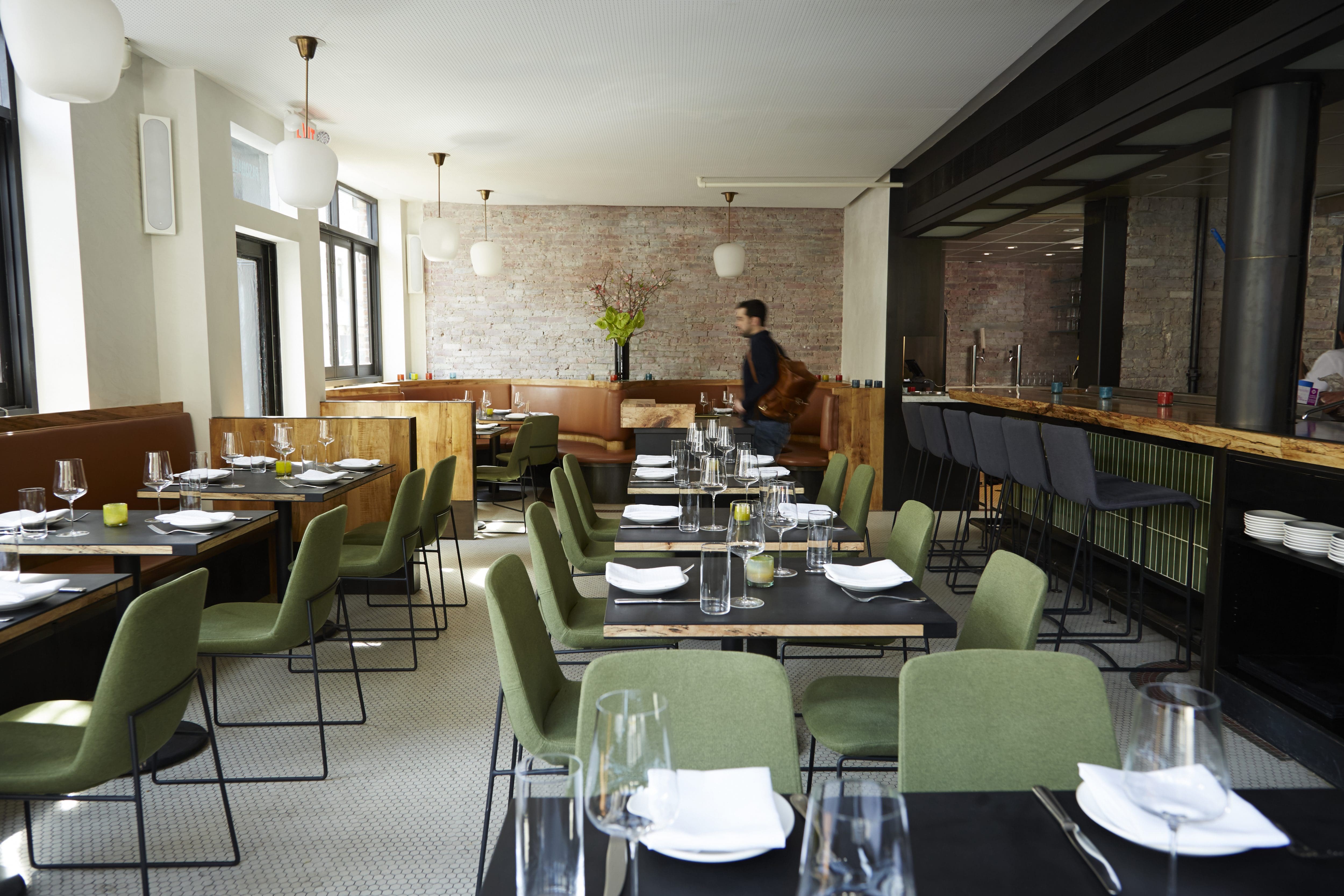 Pasquale Jones
In NoLIta (North of Little Italy), chef Ryan Hardy, together with sommeliers Robert Bohr and Grant Reynolds, run a 'walk-ins welcome', small, wood-fired Italian restaurant – Pasquale Jones (pictured above). "I come to the city pretty frequently for work and it's always great if you can find time to visit restaurants and bars like this one," says Achatz. Yes, there's pizza and pasta as you'd expect, but also small plates such as hamachi crudo (sushi, Italian-style) and charcoal-grilled cuttlefish, as well as pork shank for two, the restaurant's must-eat main from the wood oven.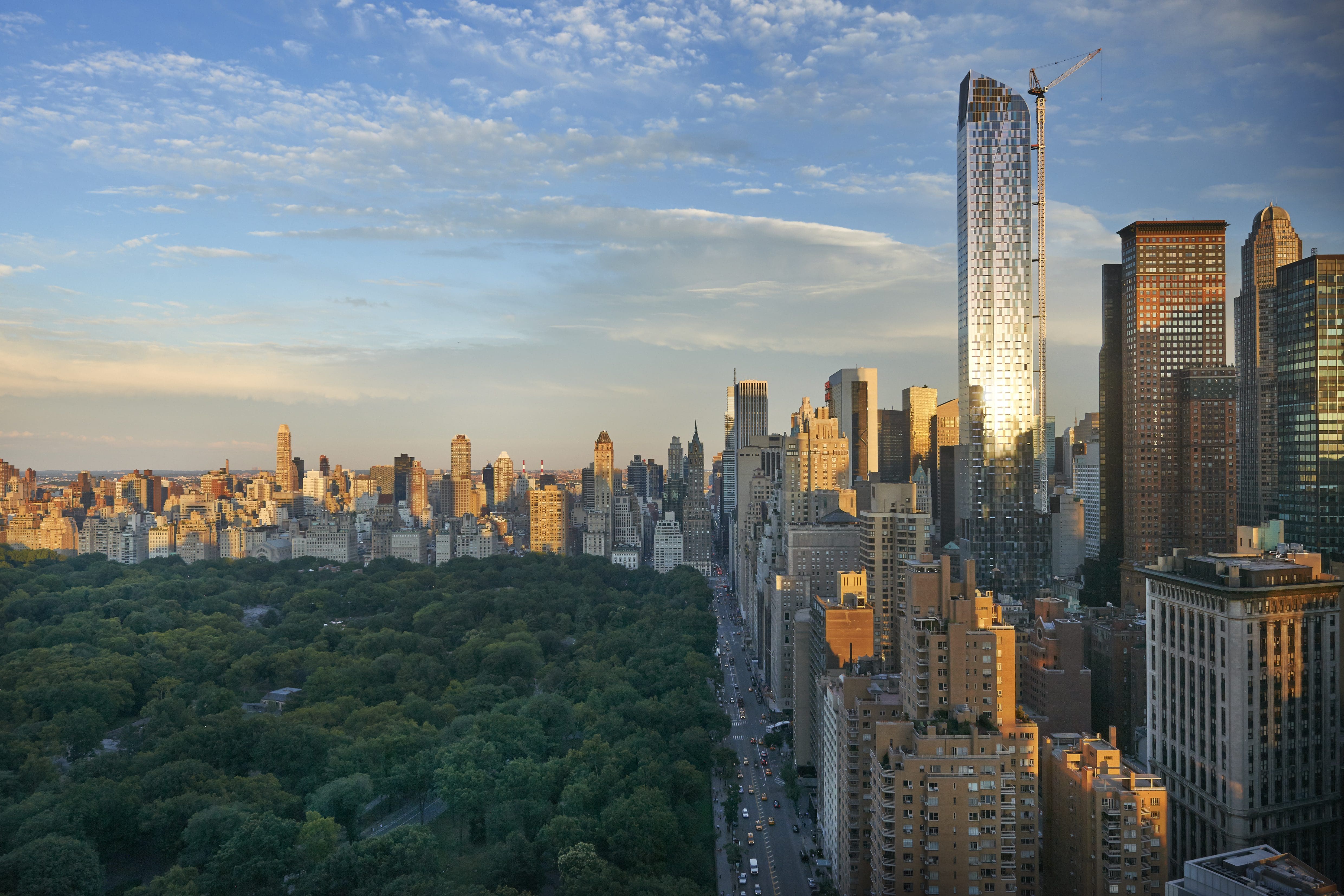 Come Stay with Us
Mandarin Oriental New York
80 Columbus Circle , New York New York 10023, United States of America
+1 (212) 805 8800