New York
The anatomy of: Smoked Kohlrabi Panna Cotta
It's loaded with caviar and arrives in a puff of smoke. But before the big reveal, here's how the team at The Aviary NYC creates a panna cotta with wow factor
A twist on a classic panna cotta
As anyone who has ever watched a series of MasterChef knows, panna cotta is a classic dessert, which must have the requisite 'wobble'. But the team at The Aviary NYC, has reimagined this stalwart of the sweets menu to be a savoury dish that serves as a kind of blank canvas for its star ingredient, Golden Osetra caviar. It was created with a soya base, rather than the usual dairy, but is otherwise a conventional panna cotta, set with gelatine. Once set, it ceases to be dessert-like at the point that it is smoked for flavour. White cardamom is also added to create a floral note.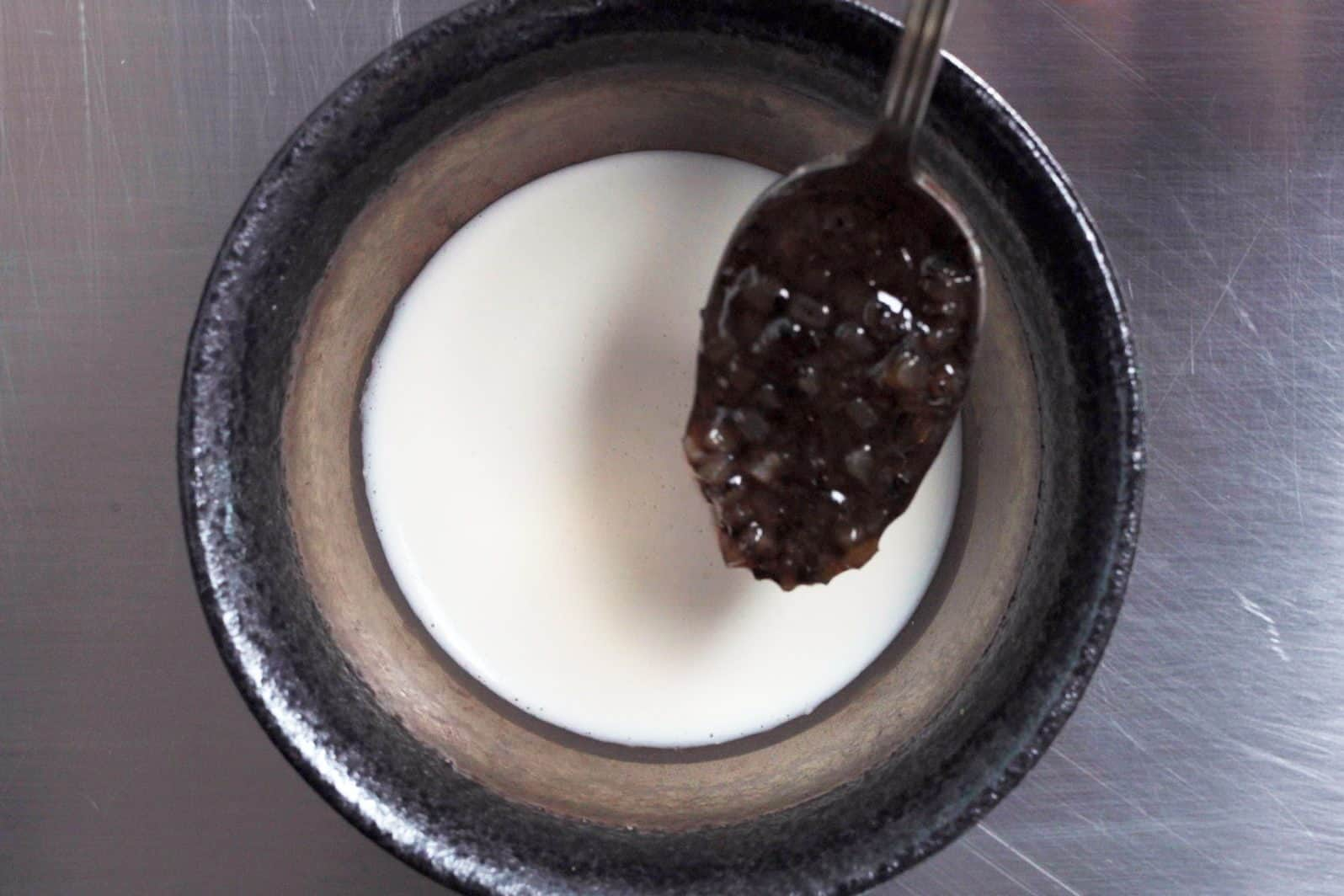 Next-level caviar
A garnish of Golden Osetra caviar – a rare and highly prized sub-category within what is already the world's go-to luxury ingredient – is what takes this dish the extra culinary mile. It adds saltiness, brininess and a textural component that offsets the creaminess of the panna cotta base.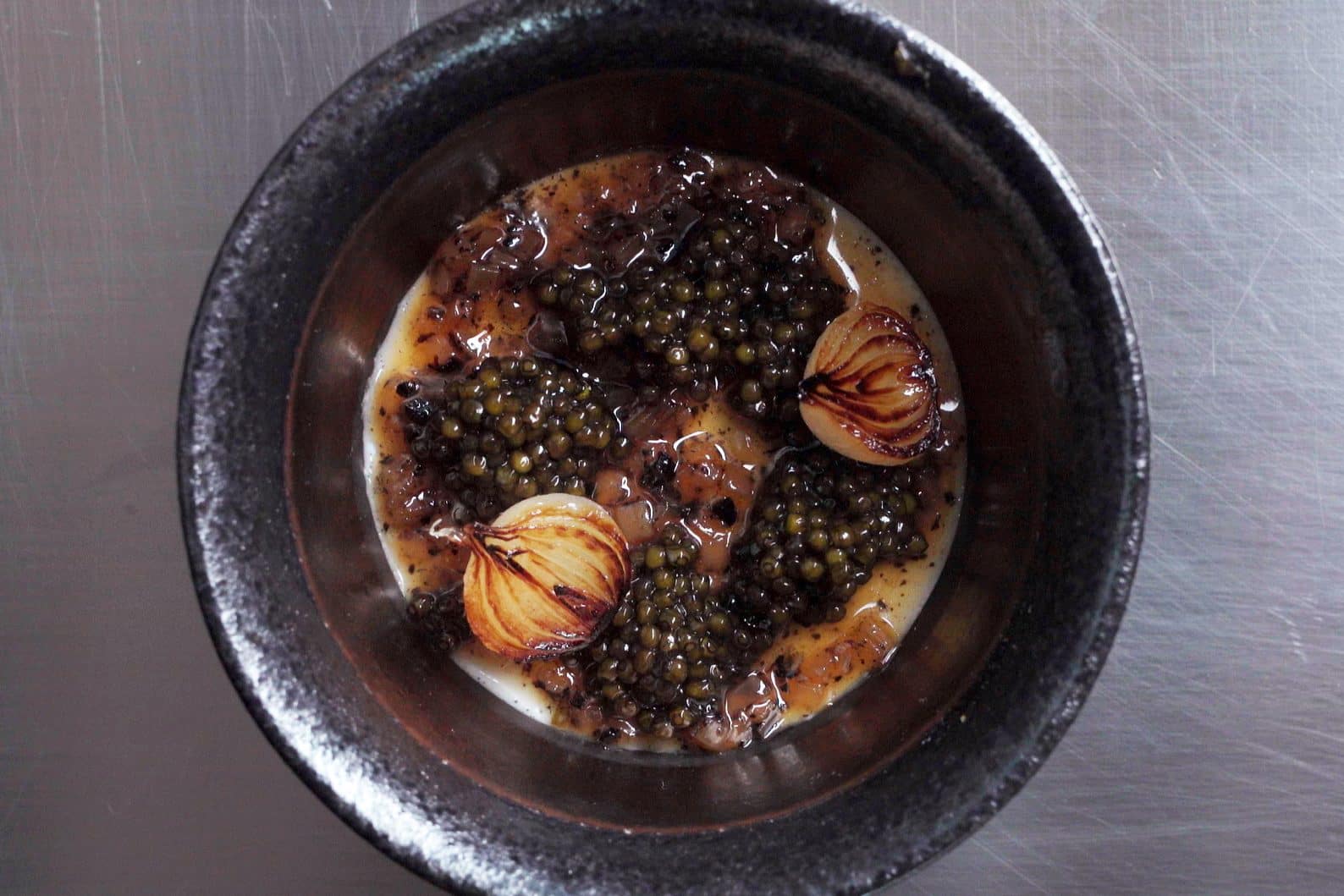 Unexpected flavours
This panna cotta dish's unique selling point is the use of kohlrabi, which is more commonly used in Asian cuisines rather than alongside the classic French ingredients of caviar and truffle, as it is here. The bold flavour choice helps to showcase the bringing together of Asian and European influences that has long appealed to The Aviary NYC's Executive Chef Dan Perretta, and the owner and head chef Grant Achatz. They are known for their interest in and a mastery of Thai and Vietnamese flavours, for example, alongside more classic European cookery.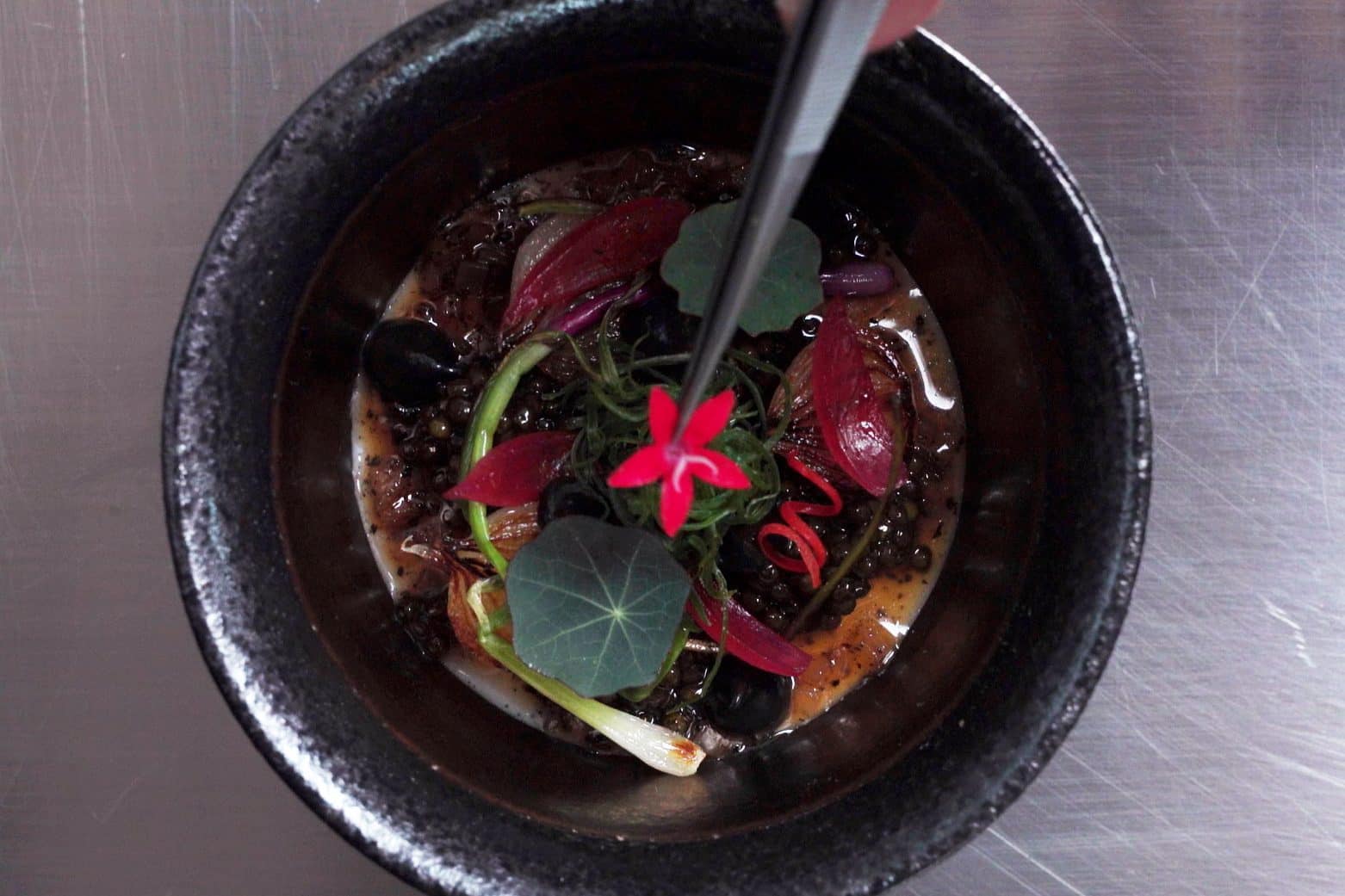 Nearly dressed  
Before it reaches diners, as well as being smoked, the panna cotta is dressed with roasted shallot gastrique (which serves to add sweetness and offset the smoked flavour), black truffles, Golden Osetra caviar and an onion confit (which serves as one of the acidic elements in the flavour balancing act). The finishing touches are pops of colour and flavour from fresno chilli curls, scallion curls and nasturtium leaves.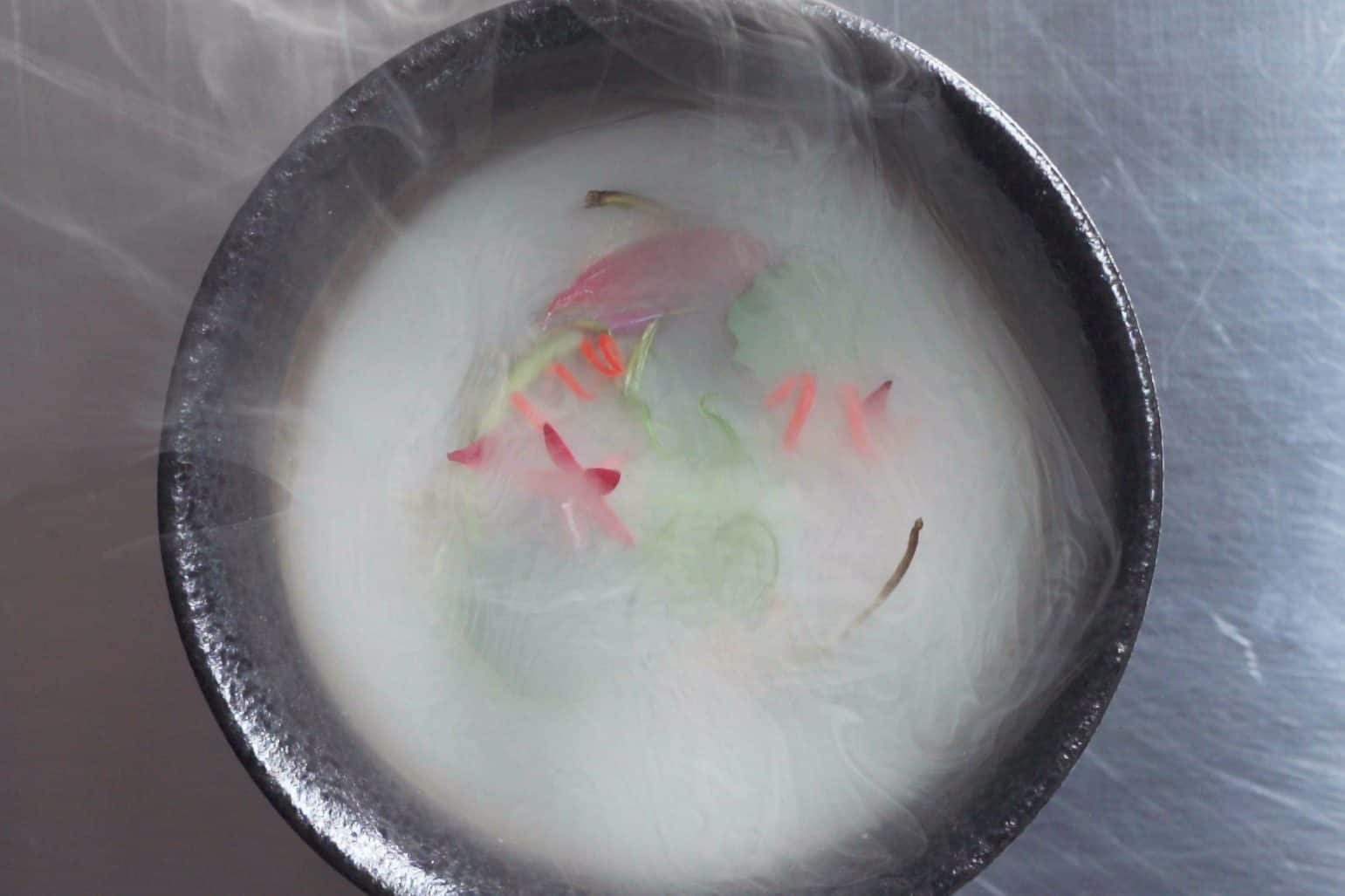 Smoke and mirrors
The dish is smoked table-side, which adds a moment of performance and wow factor, in keeping with the molecular gastronomy approach that The Aviary NYC's Head Chef Grant Achatz is known for. A diner will only see the final, delicately presented dish appear – as if by magic –  once the smoke has cleared.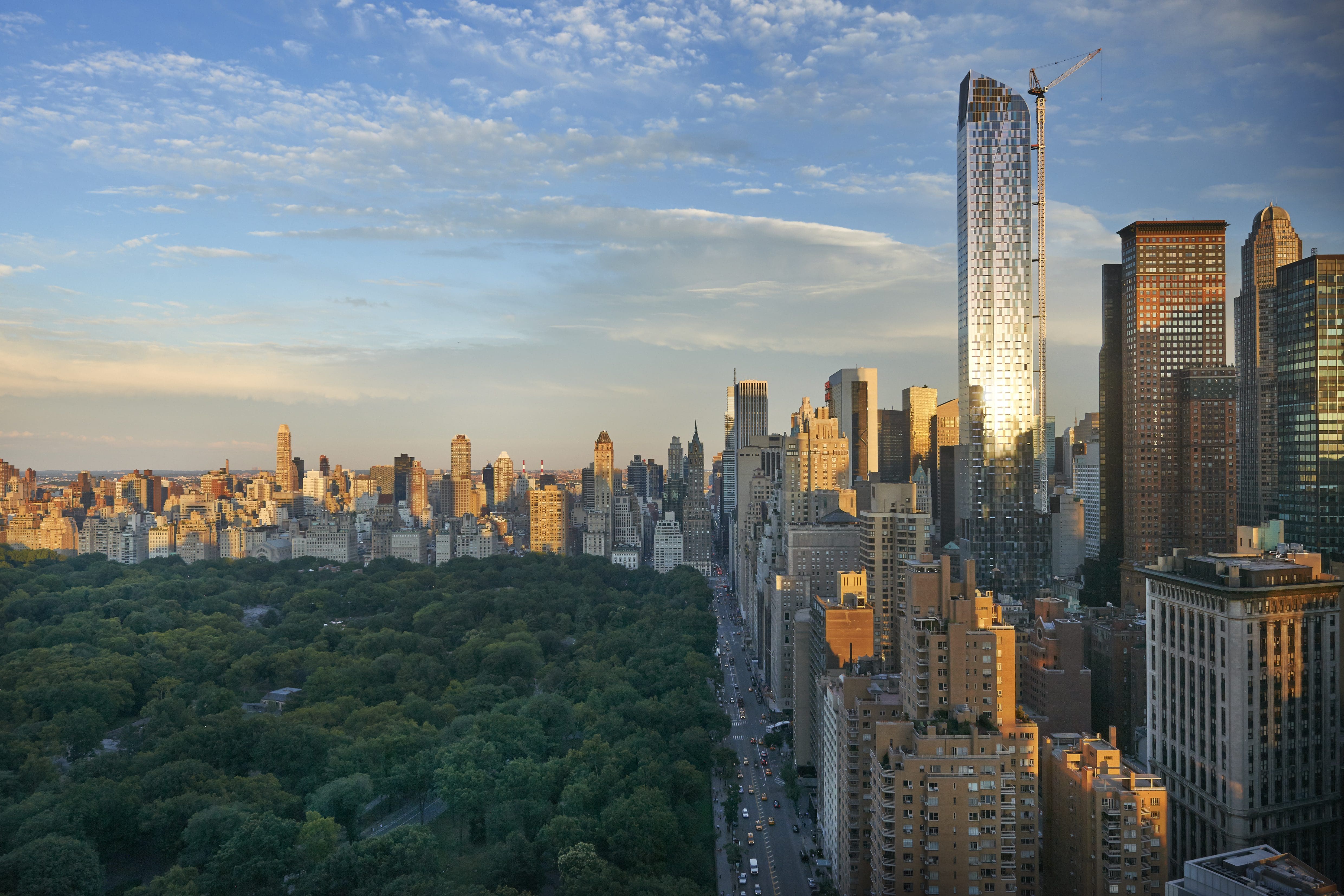 Come Stay with Us
Mandarin Oriental New York
80 Columbus Circle , New York New York 10023, United States of America
+1 (212) 805 8800