Munich
An alternative guide to Munich
Munich is a city with a rich heritage but it also looks to the future, with new neighbourhoods and tech hubs. In the heart of the old town, Mandarin Oriental, Munich is its premiere address. The historic property benefitted from its most ambitious refurbishment ever in late 2020, updating the style of every guest room, and removing all single-use plastic items from rooms in favour of sustainable alternatives. If you already know Munich, and the Old Town area close to the hotel well, here are some ideas for an alternative itinerary, taking in parts of the city you might be yet to discover.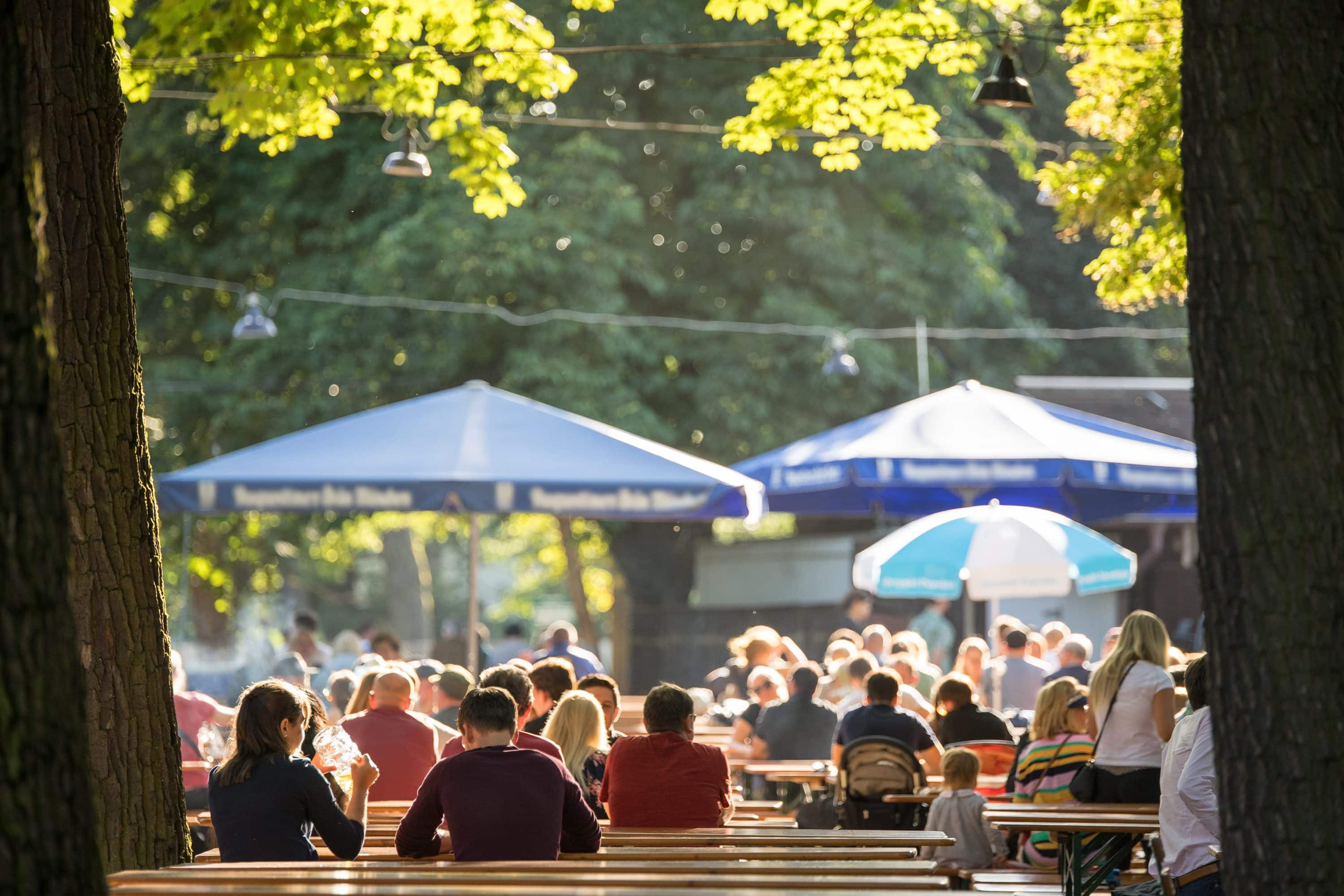 Deer and beer
Most visitors to Munich in search of a green haven will head immediately to the Englischer Garten. Why wouldn't they? It's one of the largest and most impressive city parks anywhere in the world. Less well known, however, is the former royal hunting grounds known as the Hirschgarten, a ten-minute S-Bahn (suburban train) ride from the city centre.
Not only does it have the advantage of rarely being as packed with visitors as the more famous 'English Garden', but it's also home to a deer park (Hirsch is German for deer). And this being Munich, the deer enclosure is situated next to one of the city's biggest and oldest (it turns 230 in 2022) beer gardens, which seats up to 10,000 people. There can be few better ways to spend an afternoon in Munich than relishing a local beer and Bavarian cuisine, followed by leisurely walk amidst greenery to see a deer herd.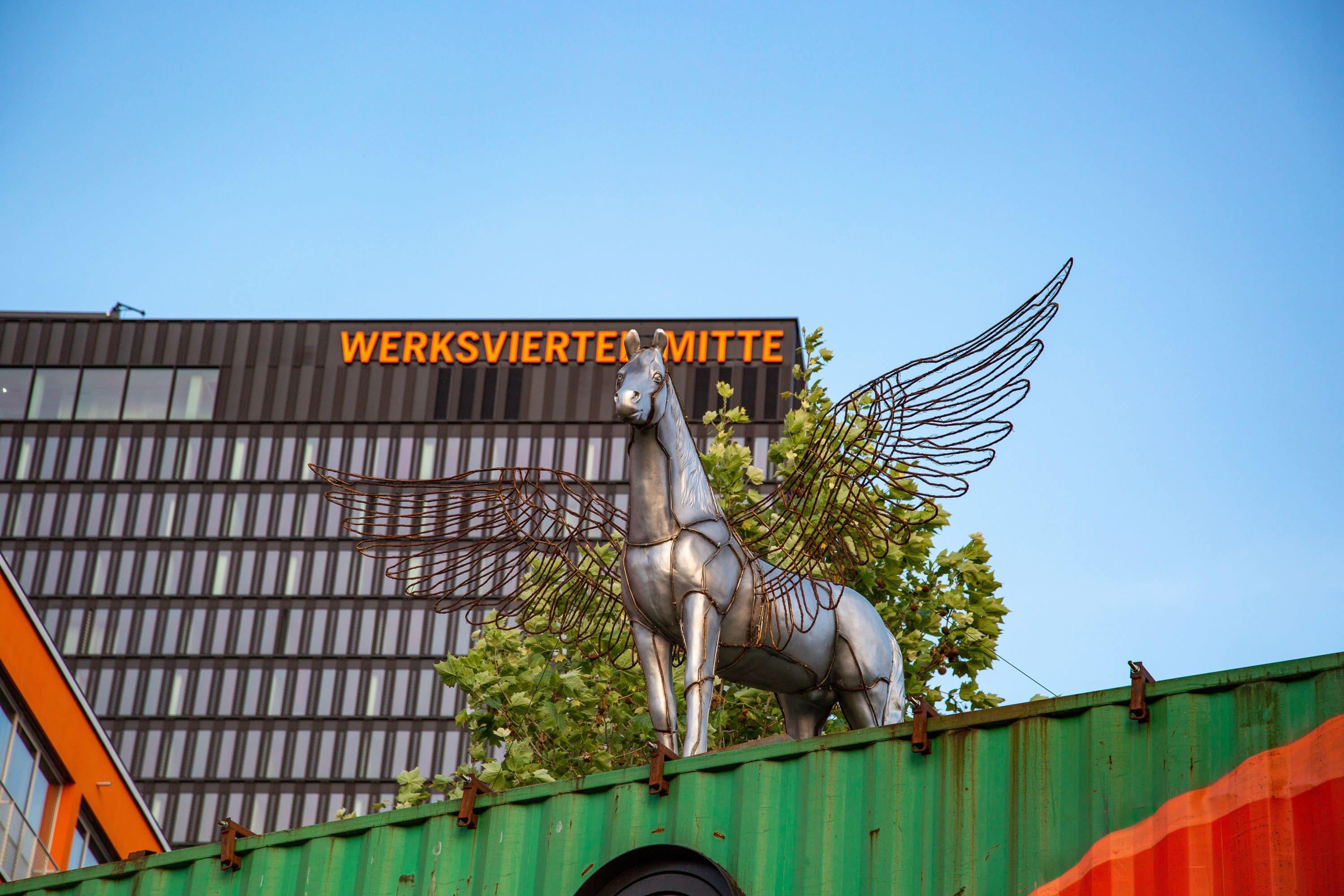 The new Werksviertel neighbourhood
Munich was never much of an industrial city, even during Germany's astonishingly rapid 19th-century industrialisation. And yet the architecture around the Ostbahnhof (East Station) reminds visitors that factories and chimneys are very much part of the city's history. Formerly known as Kunstpark Ost, for decades a hugely popular bar and nightclub area, the neighbourhood has been transformed and renamed the Werksviertel (work quarter).
Complementing the voguish bars, cafés, restaurants and live music venues in predominantly red-brick former factory buildings are new startups and hubs, which add to Munich's reputation as one of Europe's hottest tech cities. Here, modern flats, workplaces and fitness clubs attract a young population. And, since April 2019, the Werksviertel has been watched over by a 78m-tall Ferris wheel.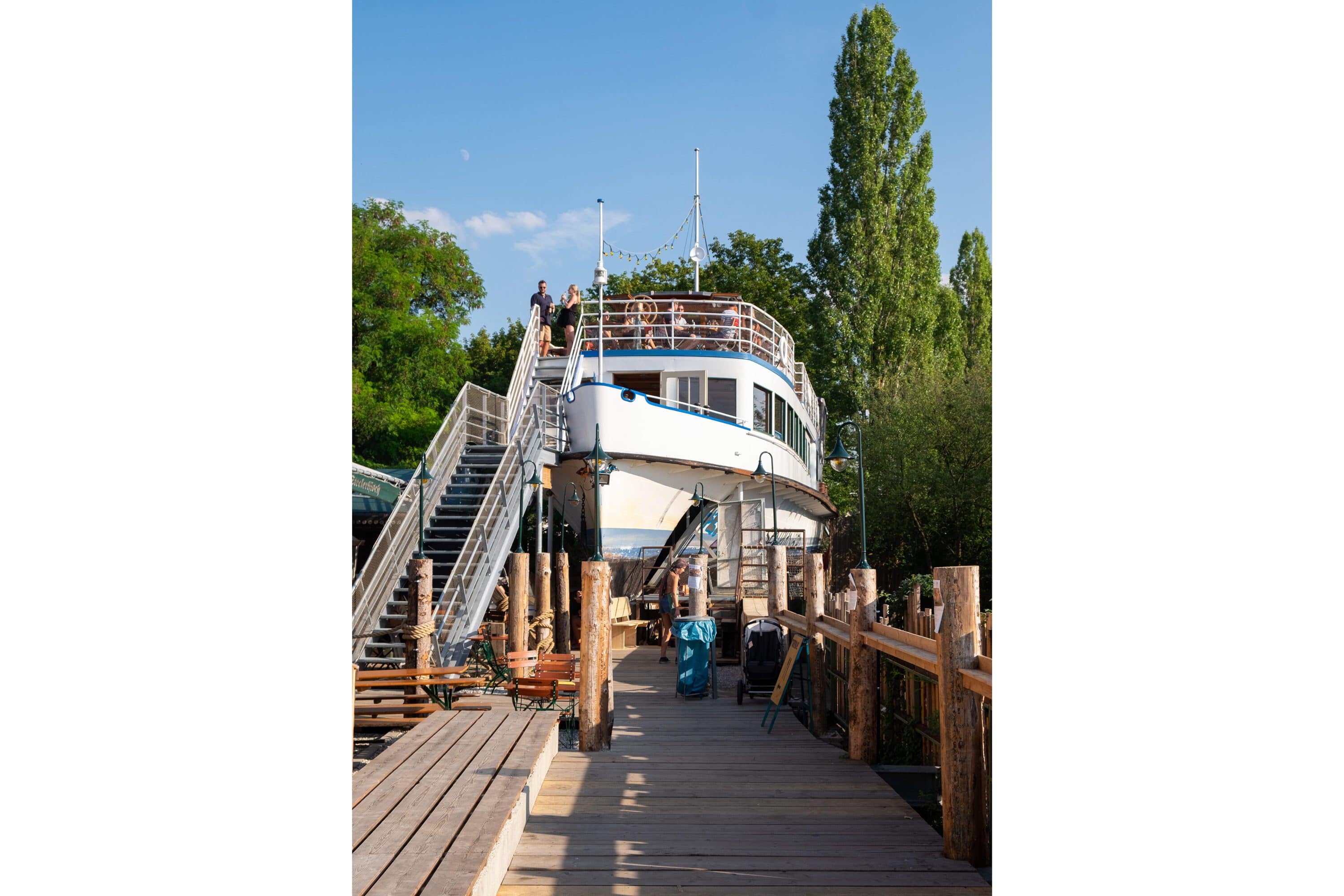 'The boat on the bridge'
With its long-established reputation of affluent, highly educated residents and high-end retail and cultural outfits, Munich is seen as a city that satisfies, rather than radically surprises. And that's even with the indie-feeling Werksviertel and egalitarian beer garden culture. The appearance of a boat in the city in 2018, therefore, provoked a few raised eyebrows. Before retiring and moving to its present location, The Alte Utting had for 65 years steamed around the waters of nearby Ammersee, a famously beautiful lake at the foothills of the Alps.
To catch a quick glimpse of it for yourself, head to Lagerhausstraße 15 in the fashionable Glockenbachviertel neighbourhood, pause near the old railway bridge, and look up. Here you'll spot a single beached boat, sitting seemingly precariously, and surely out of place in landlocked Bavaria.
But why not go one better, and step aboard? The Alte Utting, has found new verve as a live music and events venue. It also houses a small but fashionable restaurant, dishing up international-influenced dishes, including African, vegetarian and vegan, plus the usual Bavarian beers.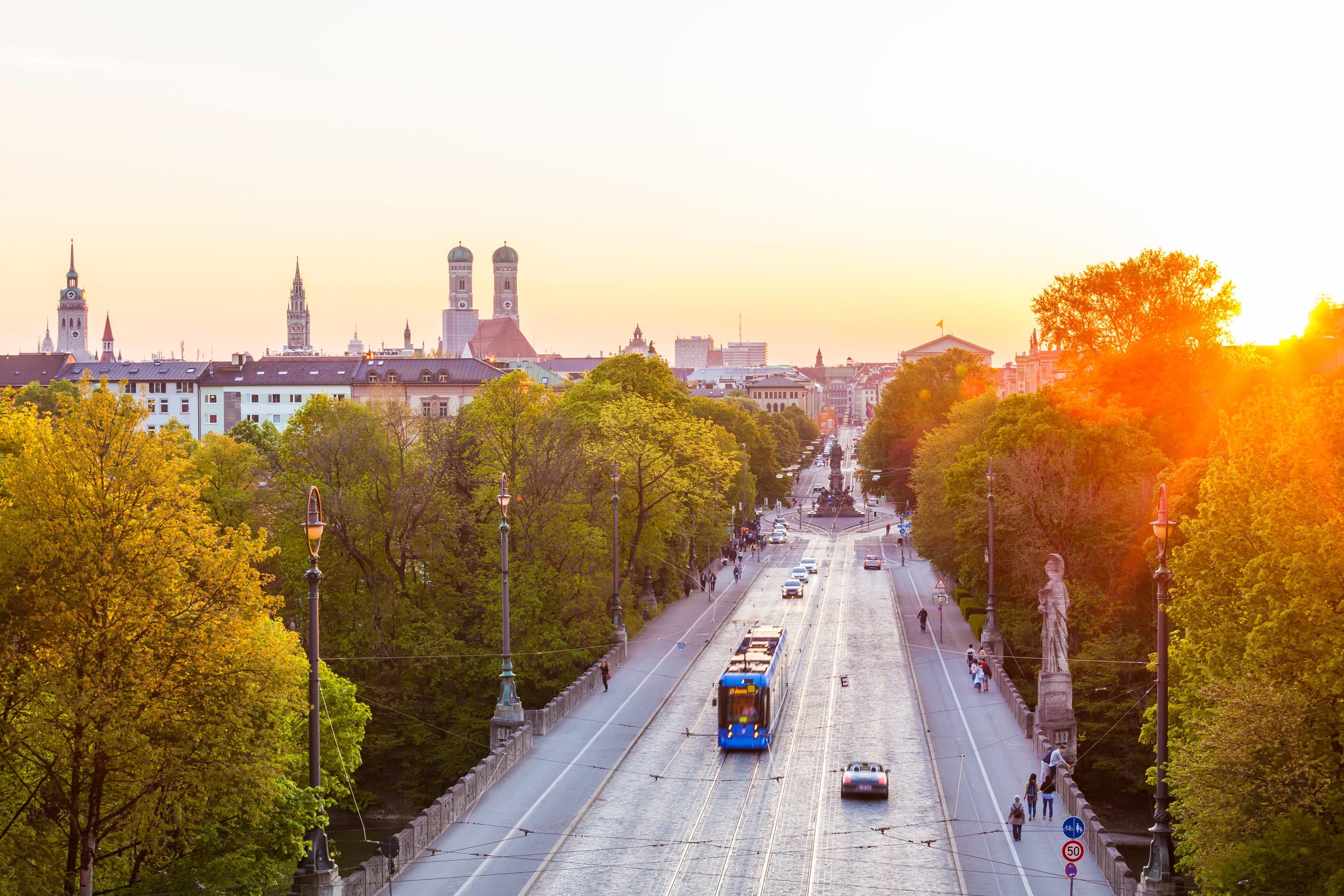 Maximilianstraße and maypoles
Munich's Maximilianstraße is one of Germany's most prestigious (and expensive) shopping streets and a 15-minute walk along the 'boulevard' is an experience in itself. A four-or-five-minute stroll from Mandarin Oriental, Munich the street goes from the city's premier opera house, past historic sculptures (such as King Maximilian, after which it is named), renowned big-name stores and local independents, and beneath grand architectural delights (including the mid-19th-century Five Continents Museum.
Take in the view as you cross the river, go past the grandiose Bavarian parliament and turn right to Wiener Platz, named after the Austrian capital, Vienna. As if proclaiming its independence from the rest of the city, this out-of-the-way beauty has its own maypole, decked out in familiar Bavarian blue and white at the marketplace. Here, locals buy delicious, freshly cooked fish dishes (including British-style battered and Spanish paella), fresh fruit and vegetables, or sit and relax with coffee and cake. And in the Hofbräukeller, Wiener Platz also has a Wirtshaus (traditional pub-restaurant), counted among the city's most impressive, replete with one of the city's finest beer gardens.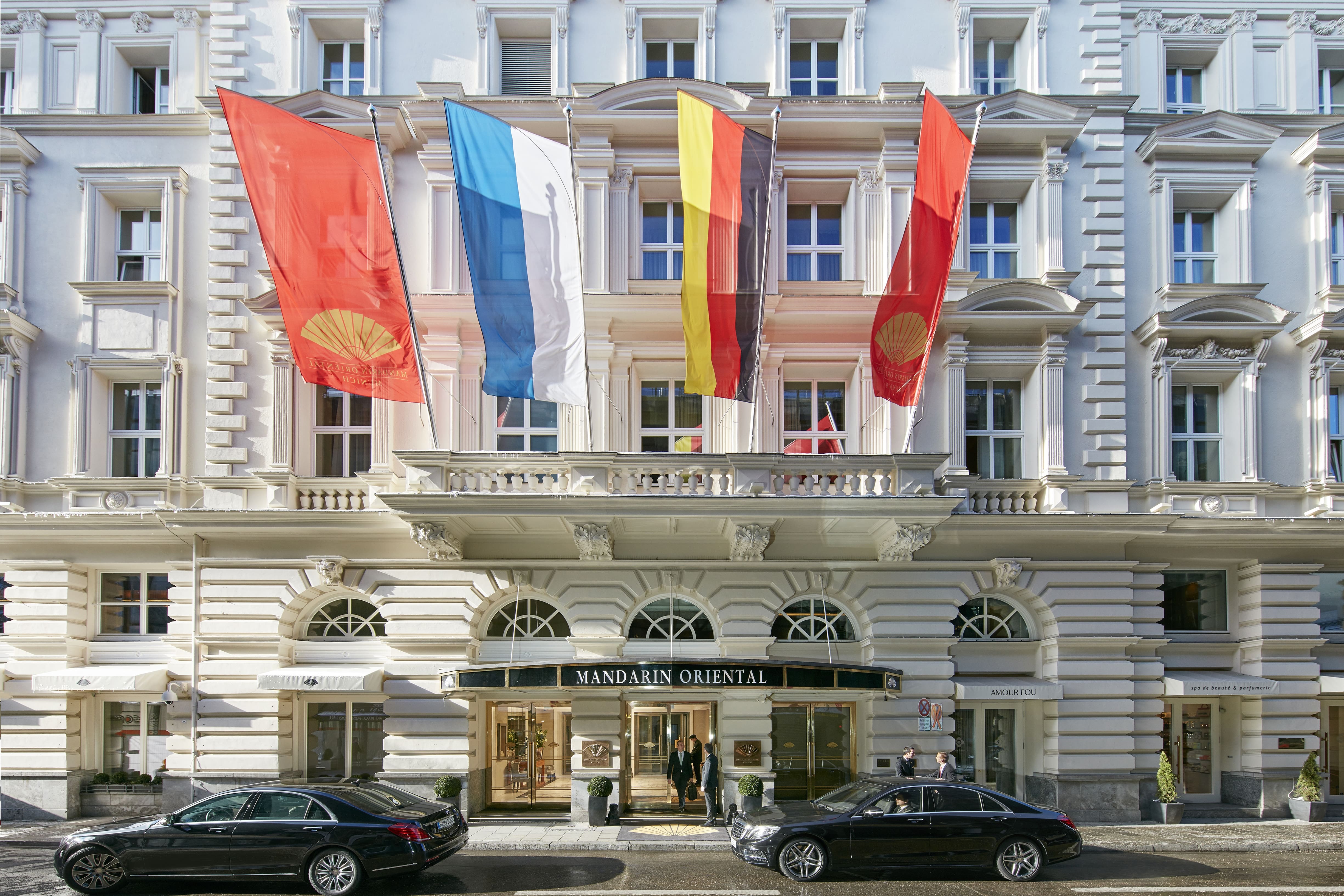 Come Stay with Us
Mandarin Oriental Munich
Neuturmstrasse 1 , Munich 80331, Germany
+49 (89) 290 980