Tips
Six simple ways to boost your energy levels
Whether we're at our desk or on the go, we could all do with an occasional boost to make the most out of our busy days and avoid the dreaded 'afternoon slump'. Jetlag and sudden changes of climate can also sap energy and even seasoned travellers can be tempted to reach for the pillow menu and eye masks. So, how do you keep your energy levels up throughout the day? We ask three Mandarin Oriental wellness experts to share their top tips
Design a morning routine
There's much to be said for starting the day on the right foot. Breakfast in bed might be tempting, but setting intentions as soon as you wake up can make all the difference. Get creative in a way that works for you. Brittany Anthony, Spa Operations Manager at Mandarin Oriental, Hong Kong sticks to a routine of meditation, coconut oil-pulling, journalling, and stretching. "Even ten minutes is better than nothing," she says. Try to avoid caffeine, too: "Give your system a break, try not to stimulate it too much before the day even starts." Instead, opt for a cleansing drink of apple cider vinegar, oregano oil and lemon.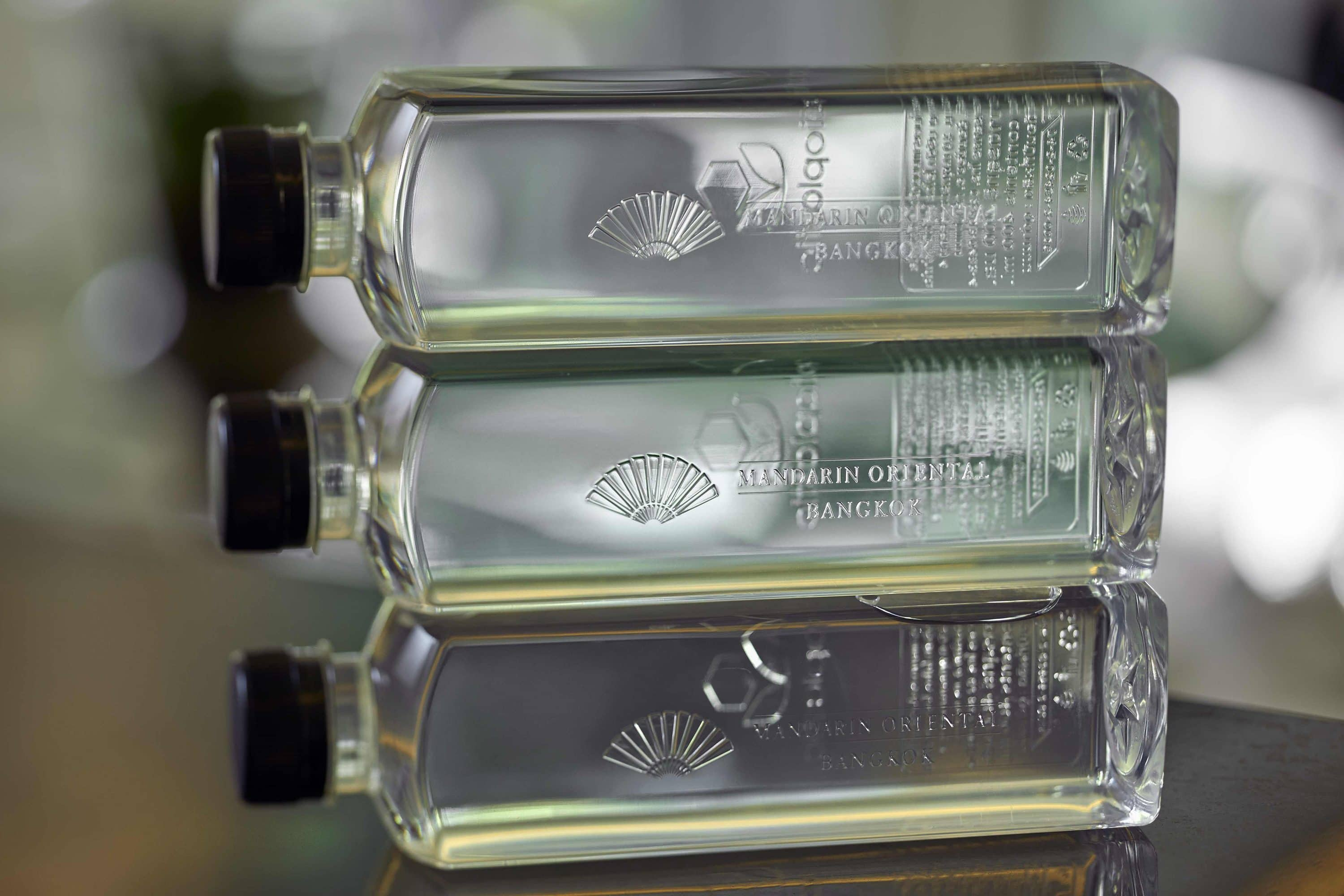 Keep hydrated
Make sure you hydrate, particularly in a climate requiring air-conditioning or heating indoors. The dryness in the air can deplete your skin and other organs of hydration. Sara Codner, Director of Spa & Wellness at Mandarin Oriental, Jumeira Dubai recommends drinking two litres of water per day. Finding it hard to stick to plain water? "Add a capful of no-added-sugar fruit and barley juice to make the taste more interesting." The hotel has recently partnered with The Elixir Clinic, who provide consultations for bespoke IV drips to help detoxify, invigorate and rehydrate – a jet lag-busting add-on to any treatment at The Spa.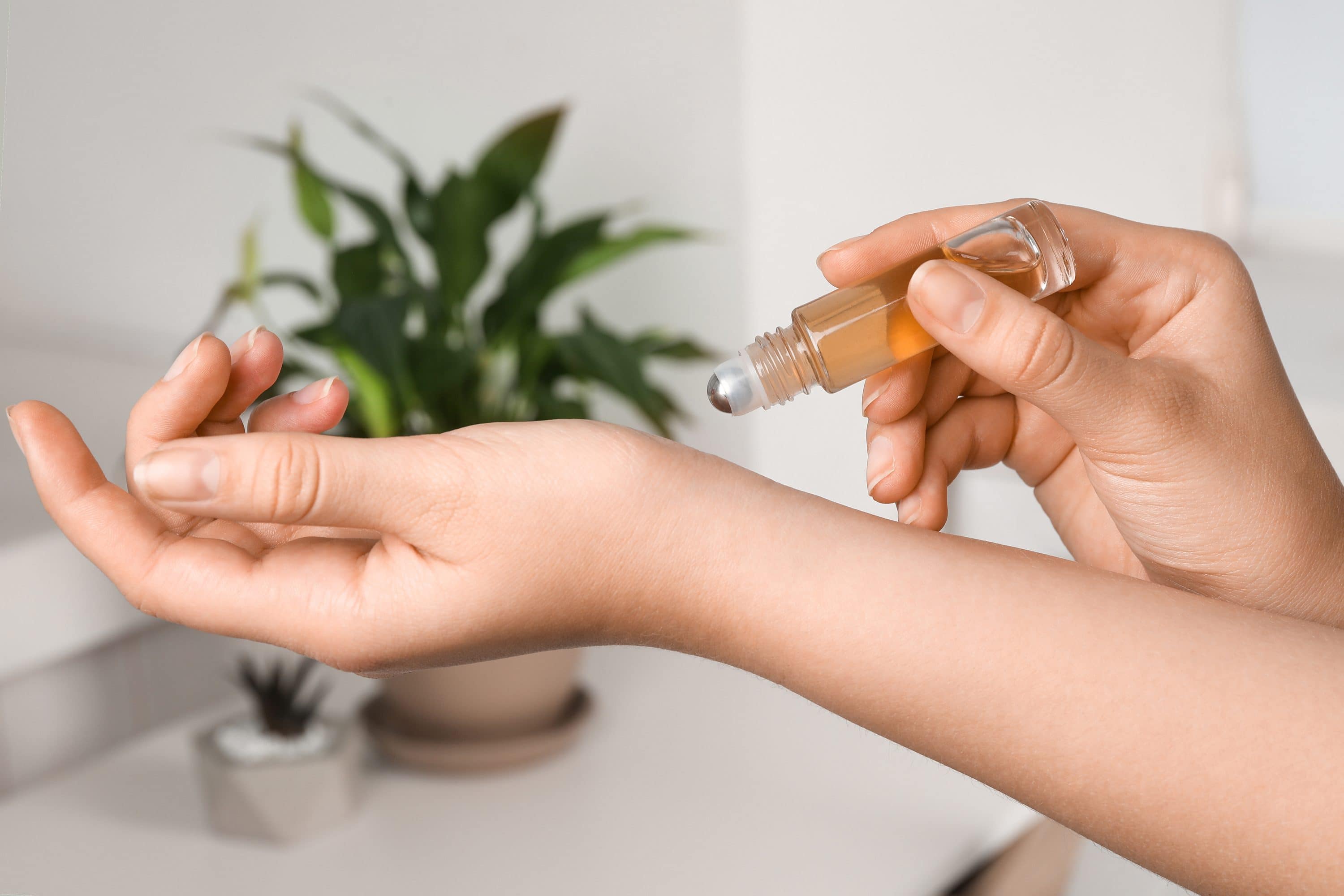 Breathe deeply
For Andrea Lomas, Head of Group Spa Operations, the breath is key. She uses a simple mindfulness technique. "Connect with the breath coming in and going out through the nostrils. I imagine that I'm breathing in the colour white, which is cleansing, and the colour grey as I breathe out, which releases all the stress and strain. If I'm feeling a little bit emotional, I'll use the colour pink – a symbol of love." She's also a firm believer in aromatherapy oils for an instantly uplifting effect, try Aromatherapy Associates or Mandarin Oriental's signature oils, patted on in the shower or dabbed straight onto the temples. A soothing aromatherapy massage at The Spa can also work wonders.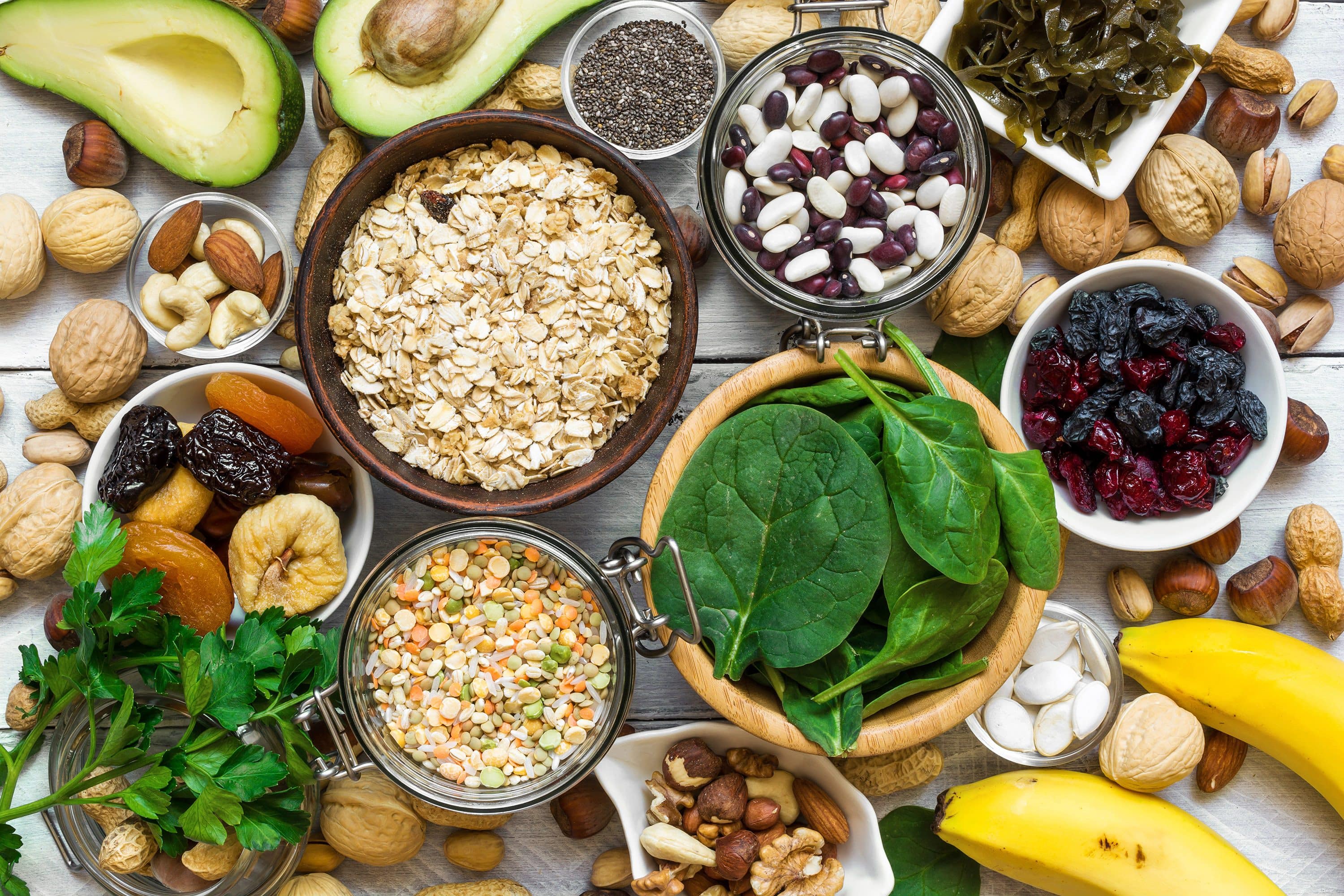 Mindful nourishment
When energy levels start to flag, it can be tempting to reach for a quick fix – but don't give in to the cravings, says Sara. "Caffeine and sugar will give you an initial energy kick, but your energy levels will take a big dive once the effects have worn off and you'll end up feeling worse." Are you actually hungry, or are you stress-eating? "Pay attention to your hunger cues", says Brittany, who follows a mostly plant-based pescatarian diet. "If you focus on powering your body with proper nutrition, you'll be amazed at how good you feel."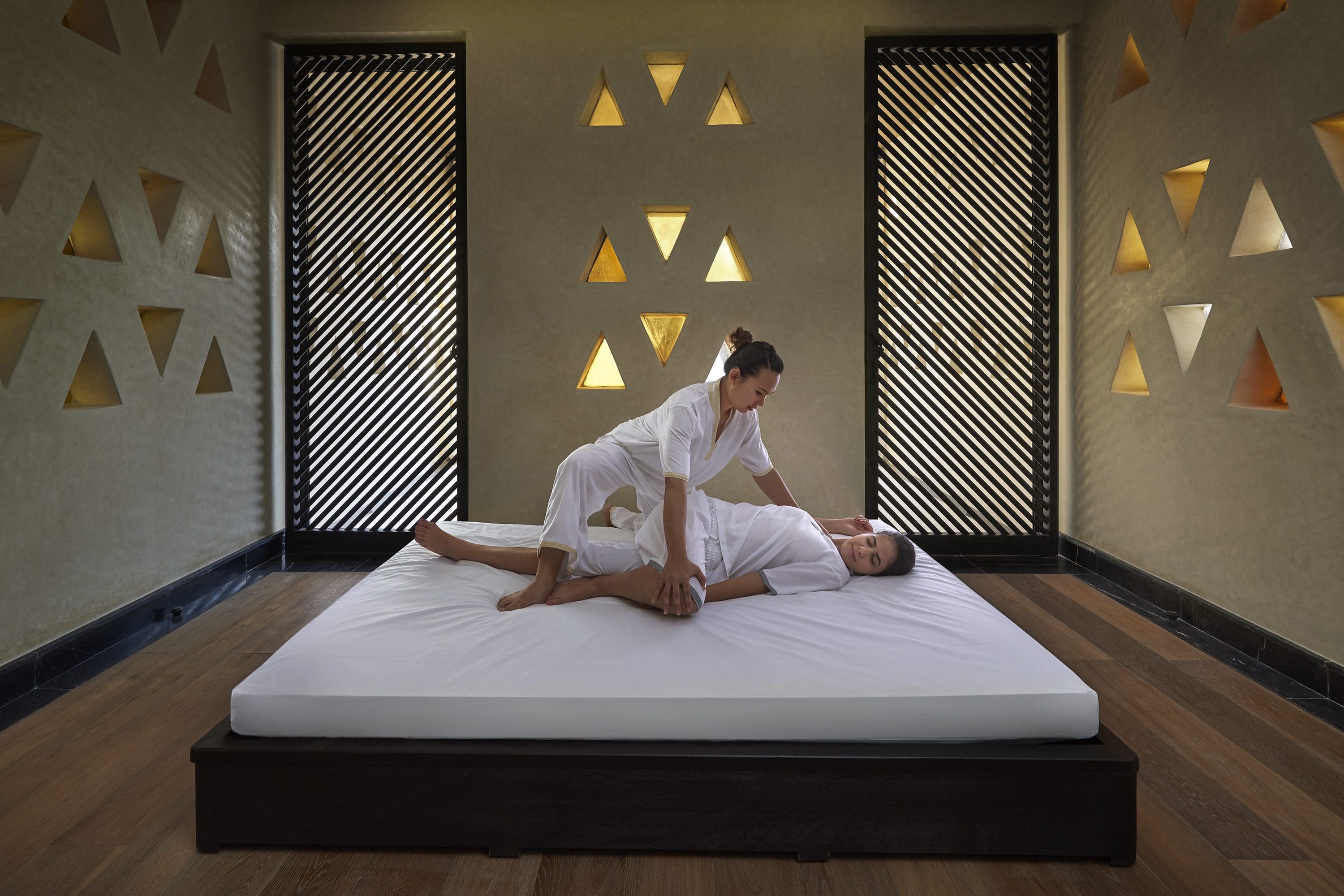 Keep moving
Exercise boosts endorphins, dopamine and serotonin – chemicals responsible for happiness, restful sleep, more energy and clearer thinking. Sara suggests doing an activity that raises your heart rate for 20 minutes every day, whether it be jogging, dancing or weights at the gym. Staring at digital screens can be incredibly draining, so make sure you get up every 90 minutes, shake your body and do gentle neck stretches to relieve the tension. Andrea swears by a yogic technique: press your palms over your still-open eyes for a minute or so to feel reinvigorated. Need something more vigorous? Try the Muay Thai massage at Mandarin Oriental, Bangkok or a high-tech Hypervolt treatment to soothe aching muscles.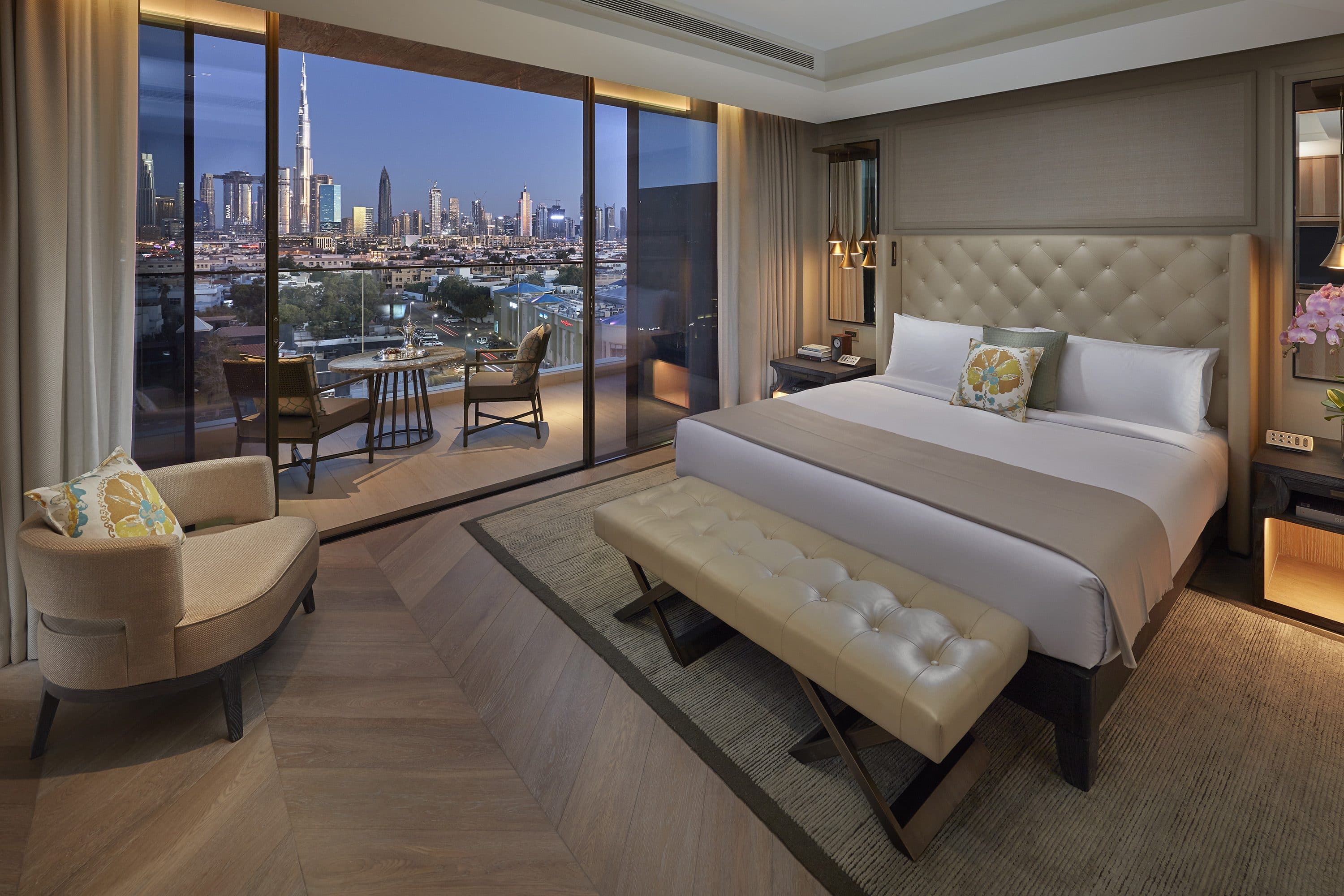 Get a good night's sleep
"No looking at your phone before bed is essential", says Brittany. We're all too attached to our devices, so a little digital detox can go a long way when it comes to restorative sleep to refill our energy banks. At the end of the day make time for yourself away from the tech. Soak in a warm bath with Epsom salts to help increase magnesium levels in the body, and consume foods in the evening that are high in tryptophan, the sleep-inducing hormone, such as leafy greens, sunflower seeds, watercress, soybeans, pumpkin seeds, mushrooms, broccoli, bananas and peas. For persistent insomnia, book a Digital Wellness Escape treatment, or the Sleep Support Therapy programme (yogic breathing, a chakra-aligning massage and blissful facial) available at most Mandarin Oriental spas, and perfect for new mothers.
Interview by Madévi Dailly