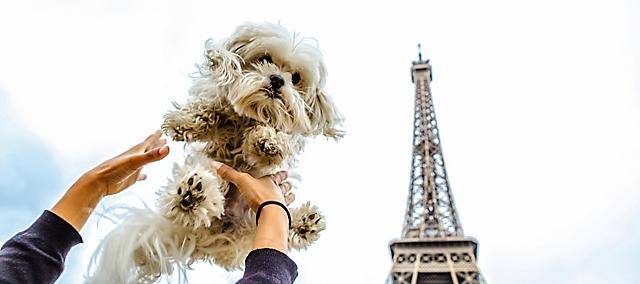 A dog's guide to Paris
As Mandarin Oriental, Paris introduces the ultimate dog-friendly package, who better to give us the inside scoop on the city's other canine delights, than the hotel's VP of Pet relations, Archie Lewoof? 

By Marie-Noëlle Bauer
Based in Paris, Marie-Noëlle Bauer is editor of Metropolitan, Eurostar's magazine. 
One peek at Archie's Instagram (archie_lewoof: 437 followers at the time of writing:  interests: squirrels, rabbits and room service) confirms that this is a canine with a nose for the finer things in life. Though born and educated in the UK, this buoyant 9-year-old border terrier is now a fixture at Mandarin Oriental, Paris, where he spends a day a week with his proud papa, Area Vice President and General Manager, Philippe Leboeuf. So much so that when other lucky dogs come to stay at the hotel they're greeted by a letter from Archie, a small doily bearing their name, and a gluten-free bone made by the head pastry chef. In the letter, he barks them a heartfelt "bienvenue" and explains that guest dogs have free-rein everywhere, except for the spa and the two Michelin-star Sur Mesure par Thierry Marx restaurant – though Archie definitely recommends that they take their owners to the hotel's second Thierry Marx establishment, Camélia, where he's a regular.
Walkies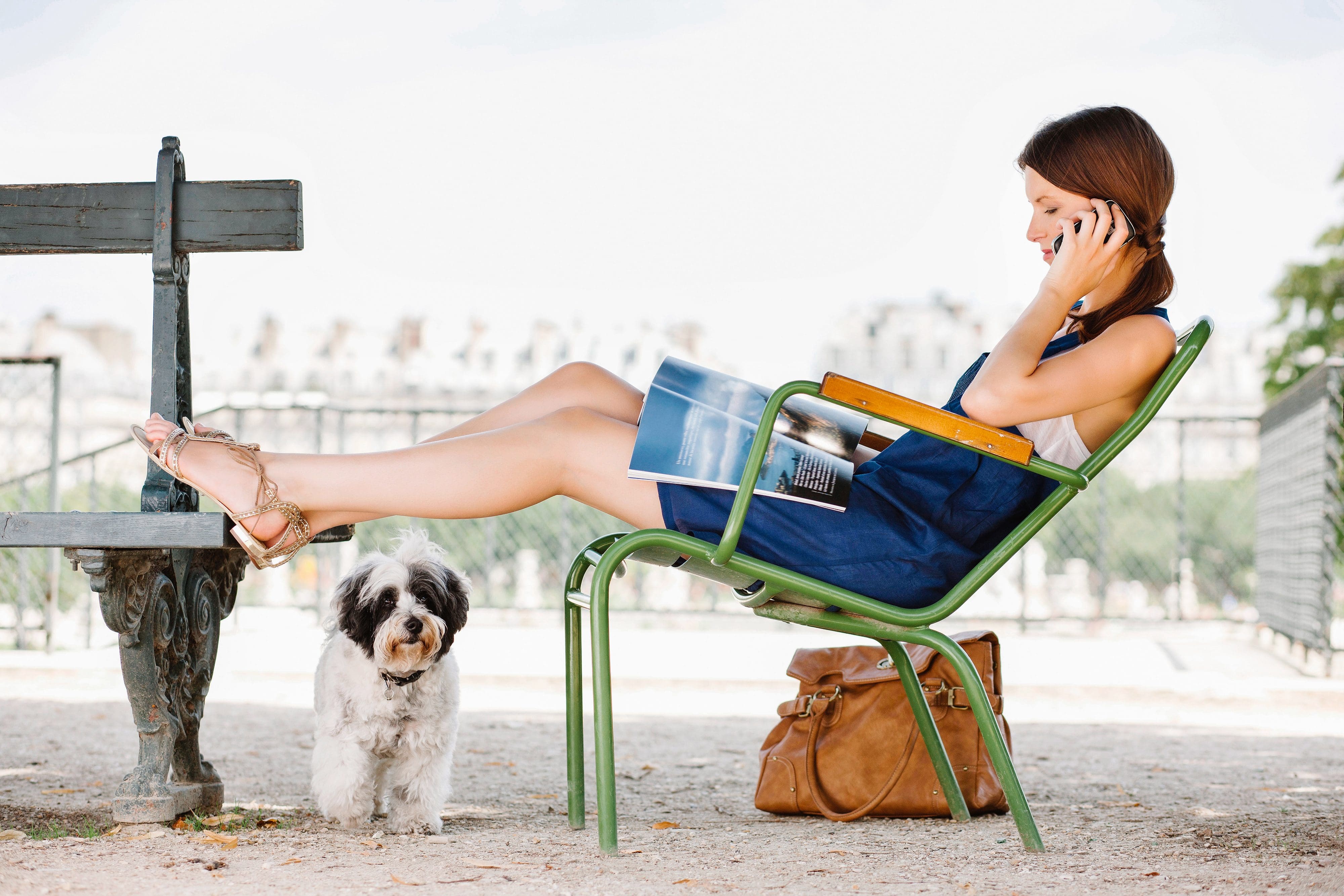 Archie is impeccably well-behaved (after all, he took special doggie etiquette classes in Chelsea while in London), but he needs a lot of exercise to stay on top form. Therefore, he has regular outings with Dogwalking, a professional service that Mandarin Oriental, Paris also uses for its guests wishing to leave their furry friend behind at the hotel for a few hours. They have various offers, including brisk walks through the streets of Paris or longer off-the leash promenades in some of the beautiful forests' grounds around the capital, including la forêt de Meudon. 
Bark for the park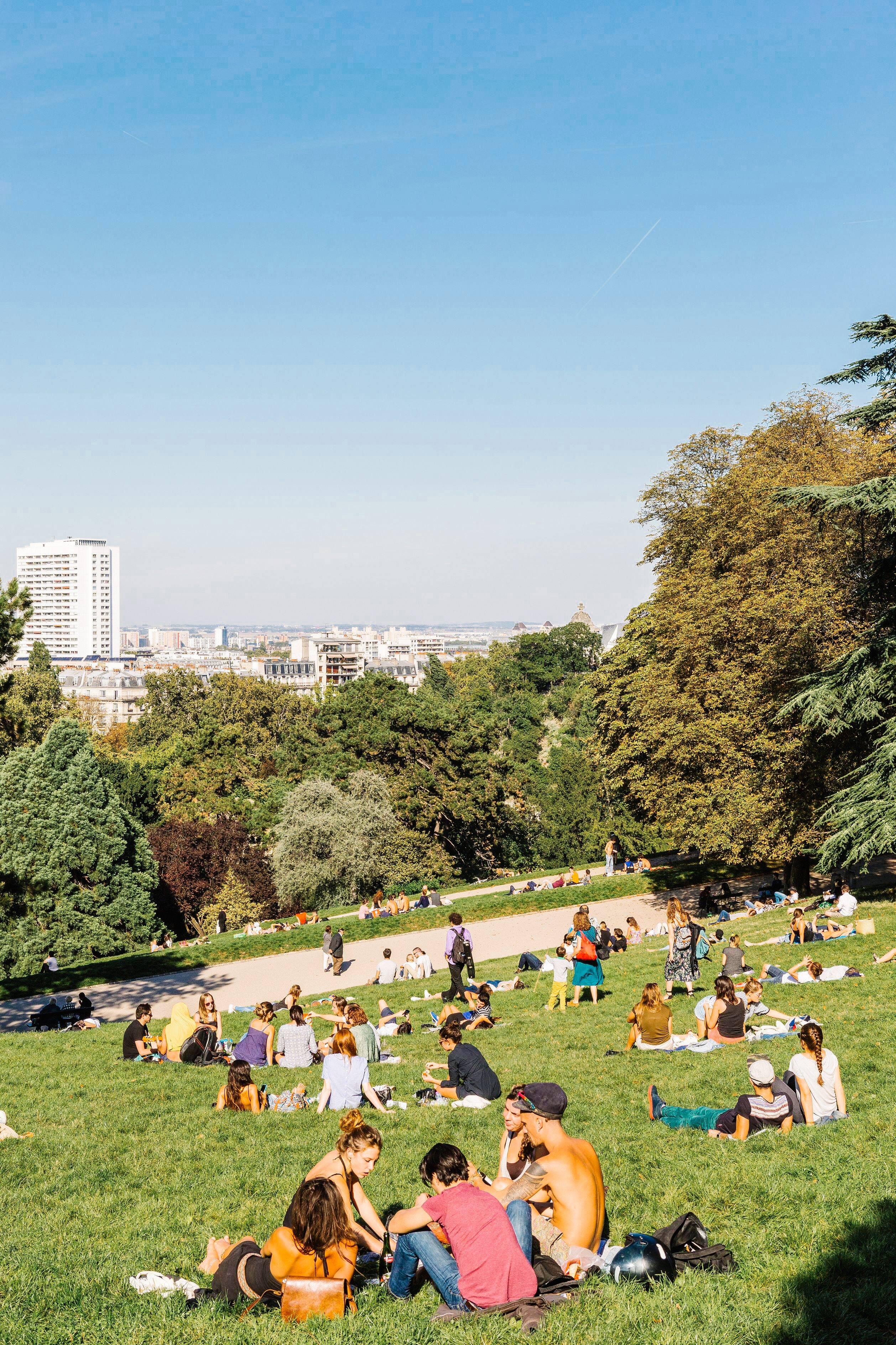 Discerning Archie is also a fan of having a run on the lawn surrounding the Louvre, as well as playing with the squirrels – although thankfully he's never caught one – at the Bois de Boulogne park. He also likes mingling with the many other dogs left to cavort happily off their leads at the picturesque Parc des Buttes-Chaumont, famous for its folly, caves and waterfalls.  
Getting presentable 
But of course, all that running around is dirty work, so dapper Archie insists on making a pit-stop at Felix Canis (20, rue de Longchamp, 75016) where they do doggie grooming as well as massages. To keep up appearances, he might also pop into the Hermès and Goyard boutiques next to Mandarin Oriental, Paris, to further add to his collection of luxury dog collars. Always in rather neutral hues, as his maman doesn't think flashy colours suit him. 
Bon appétit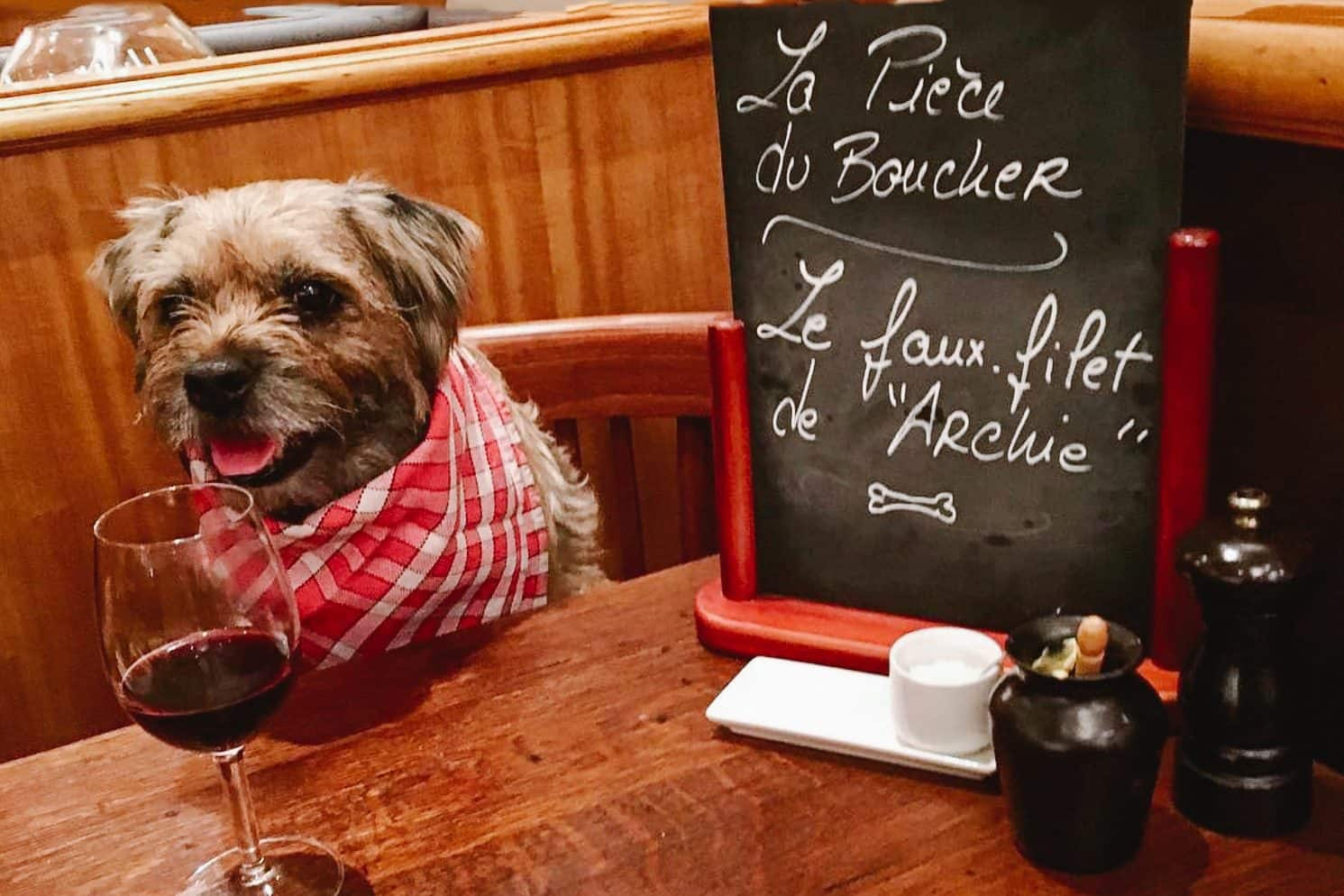 Once he's perfectly turned out, Archie can focus on his stomach, and has no end of excellent dog-friendly restaurants to choose from in the French capital, including the Bistrot Paul Bert (18 rue Paul Bert, 75011) famous for its steak and frites; the Rosa Bonheur sur Seine or the Café de Flore. At these places, he's always treated like royalty, and Papa sheepishly admits to regularly feeding him little morsels from his plate.
Give a dog a bone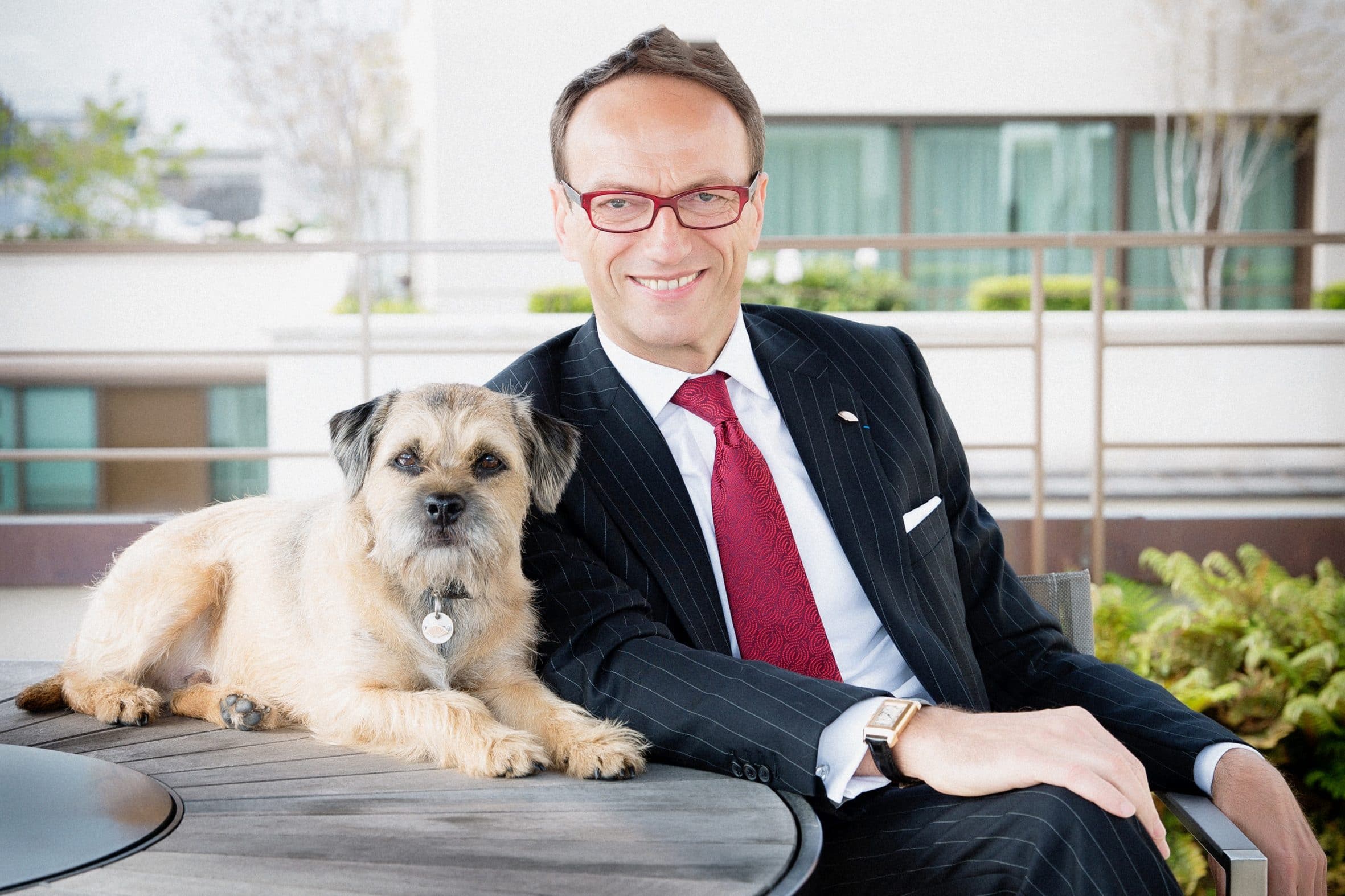 After Mandarin Oriental, Paris, Archie's second home away from home is Boucherie du Palais (35 rue de Longchamp, 75016), a Corsican butchery run by Christophe Gillard and his wife. Not only do they love giving him the odd slither of meat and bone, but they've also insisted on looking after Archie when Papa and Maman go away on holiday. So, when you're in town don't hesitate to stop by for a hearty treat and don't forget to mention that Archie sent you.
Book your stay at Mandarin Oriental, Paris
Situated on rue Saint-Honoré and steps away from stylish Place Vendôme, the five-star Mandarin Oriental, Paris has been awarded the revered 'Palace' status, meaning it's officially recognised as one of the ten most exclusive hotels in the French capital.
View Offers