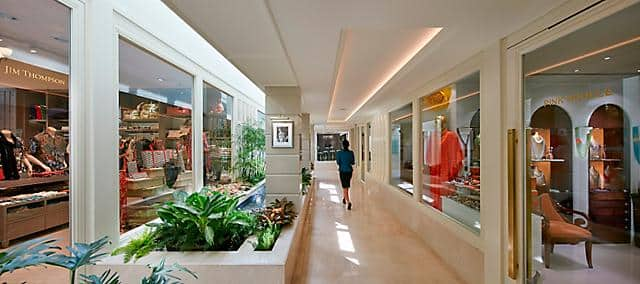 Bangkok
The Oriental Arcade
The Oriental Arcade
Take The Oriental back home with you. Please visit our Online Store.
Branded products, exclusive gifts and exquisite floral arrangements
The Oriental Arcade is home to a collection of luxurious and discerning boutiques.
The Oriental Boutique offers a range of branded products as well as exclusively designed gifts – delightful reminders of your stay at Mandarin Oriental, Bangkok. Choose from signature polo shirts, cutlery and tableware from The China House, as well as our much-desired cotton and silk bathrobes, and other distinctive art and luxury merchandise. Each original product has been carefully selected for the quality and opulence that Mandarin Oriental, Bangkok is renowned for. The Oriental Boutique is open daily from 10am to 8pm.
Next to The Oriental Boutique guests will find The Oriental Flower Shop. Mandarin Oriental, Bangkok has always been famed for our stunning floral decorations and here our magnificent floral designers will be delighted to tailor-make a creation for you. From gorgeous orchids to seasonal flowers, Khun Ken and his team can create bouquets for special occasions, stylised arrangements for your home or stunning floral designs for parties or even weddings. The Oriental Flower Shop is open daily from 10am to 8pm
Other stores at Mandarin Oriental, Bangkok include:
A-List & More
Cabochon
Classic British Collections
Jim Thompson
Lotus Arts de Vivre
Marie France van Damme
Maison Artinian
Pacific Cigar
Paris Spa
Pink Poodle
Private Collection
The M Atelier
Warutti