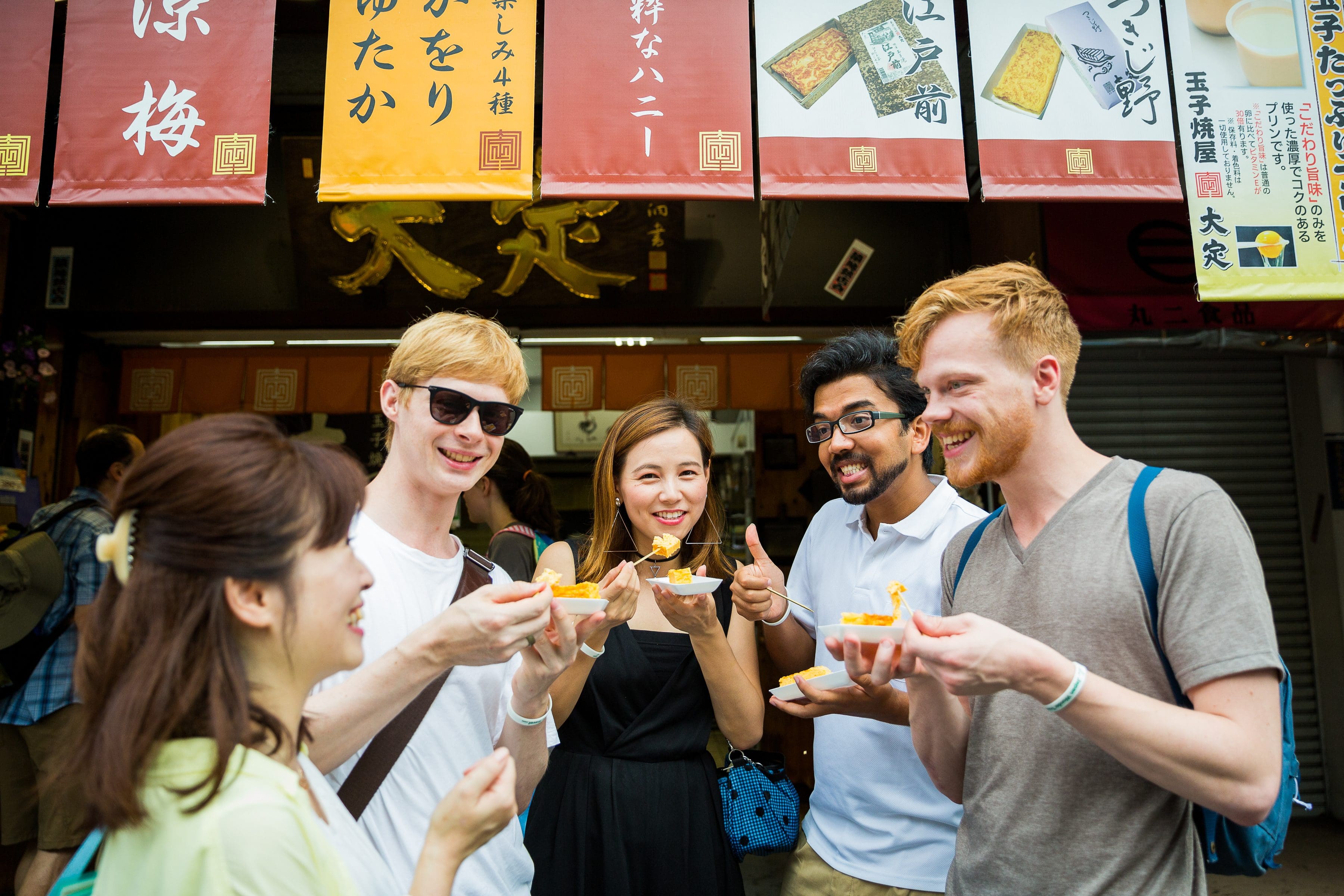 Foodie Experience in Tsukiji and Asakusa
This tour takes you to two major food locations in Tokyo. Tsukiji, which used to be the world-famous fish market, gathers foods from both Japan and overseas. Expect high quality food which are beloved by the locals. The next stop will be in Asakusa, which is home to the old Sensoji temple and retains the historical atmosphere of the Samurai period. During this tour, you will enjoy delicious traditional Japanese bites from appetizers to desserts.
This five-hour tour is open to all guests and is priced at JPY 27,000 per person. Advance booking is required.