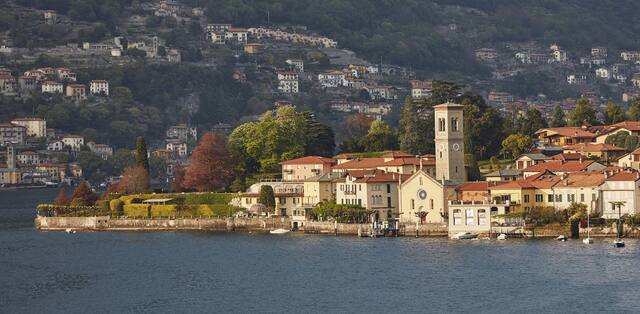 L˜ARIA
Acclaimed chef Vincenzo Guarino is the Executive Chef of Mandarin Oriental, Lago di Como.
Born and raised in Vico Equense, a small town in the province of Naples, his passion for the culinary arts started at the tender age of 14. Over the course of his career, Vincenzo Guarino has worked alongside celebrated chefs such as Gualtiero Marchesi in Capri, Peter Wyss in Gstaad and Fredy Girardet in Crissier. During Vincenzo's tenure at I Salotti at Hotel Patriarca in Tuscany, in 2009 the restaurant received numerous awards and accolades, including a one-star rating in the Italian Michelin guide. He subsequently worked as Executive Chef at L'Accanto, housed in the Grand Hotel Angiolieri, and Il Pievano Restaurant at Castello di Spaltenna, both of which were also awarded Michelin stars.
After three years working in Tuscany, in 2019 Chef Guarino took on a new challenge. He was appointed Executive Chef of the new Mandarin Oriental on the shores of Lake Como, where he daily showcases his culinary talents and creativity, bringing the restaurant to be awarded its first Michelin star in 2019, only seven months after opening.