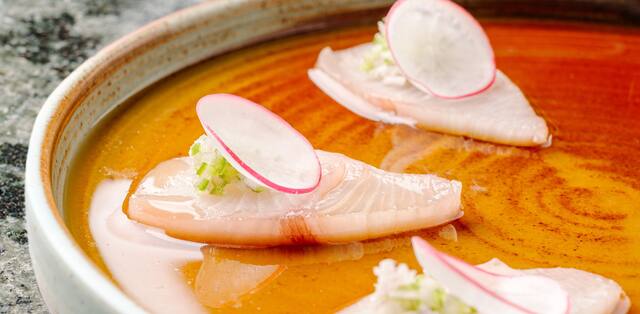 L˜ARIA
Chef Massimiliano Blasone has a wealth of Italian and international experience that serves as the foundation for his dynamic and innovative approach to gastronomy.
He worked closely with Heinz Beck at Rome's La Pergola, Ciccio Sultano at Ragusa's Duomo Restaurant, and Heinz Winkler in Germany, before bringing his talents to the United States and the UK. After becoming Executive Chef of Apsleys, Heinz Beck's restaurant at the Lanesborough Hotel that was awarded with one Michelin star only four months after opening, Massimiliano contributed to the launch and success of ZUMA's first Italian outpost in Rome.
Massimiliano joined L˜ARIA at Mandarin Oriental, Lago di Como in spring 2021, where he creates dishes that bring a cosmopolitan flair to the shores of the Lake.