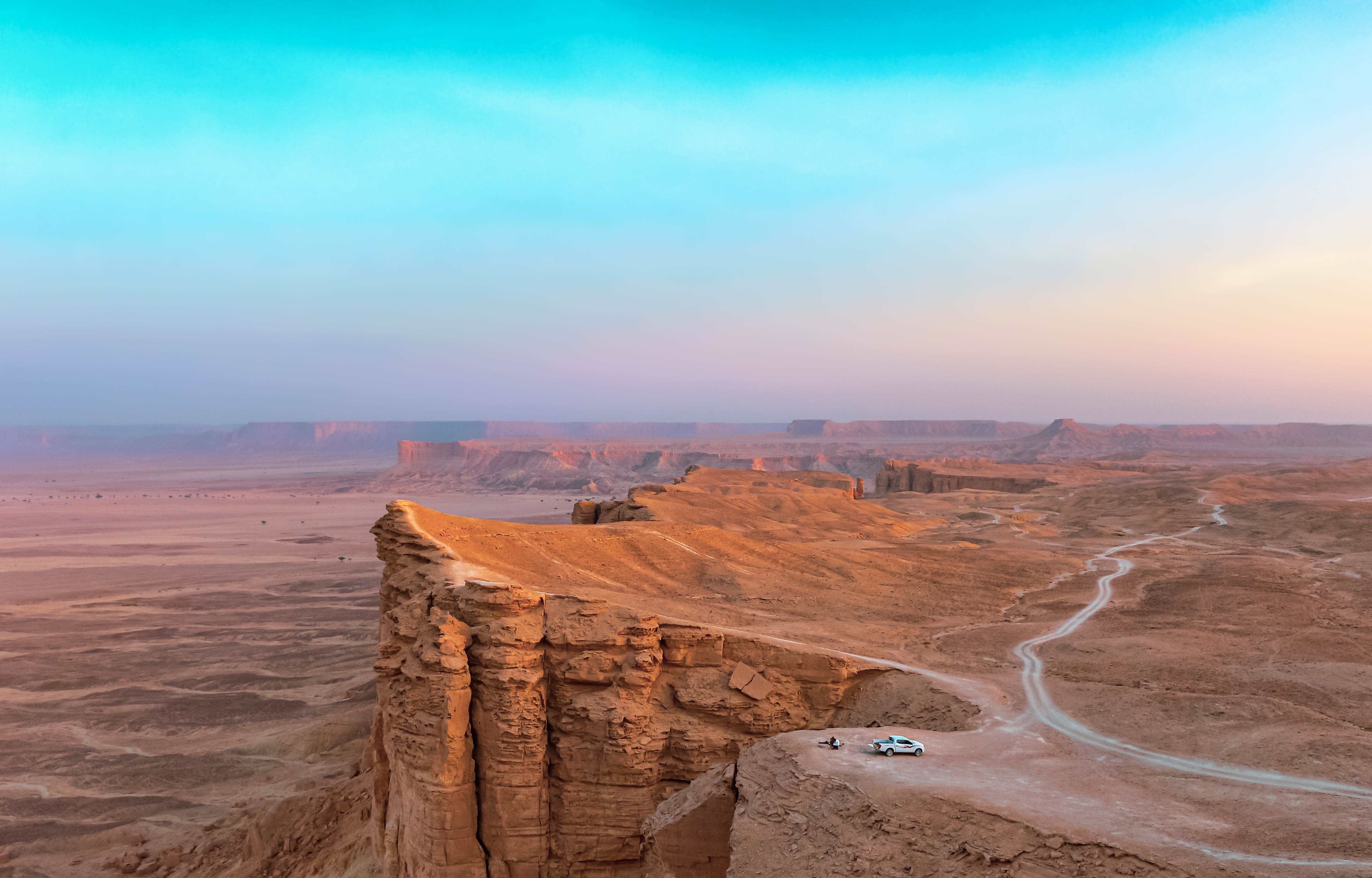 On the Edge of the World
Drive to the World's Edge in, also known as Jabal Fihrayn, 120 kilometers away. Breathtaking cliffs dramatically rise out of the desert, resembling a large natural wall as they reach upward. You have a wonderful view of the sky as it appears to blend into the desolate soil while you are standing atop the cliffs, looking toward the horizon.

This four to six hour experience is priced at SAR 1400 including vat, your tour guide and your 4x4 vehicle. A 24-hours notice is required.