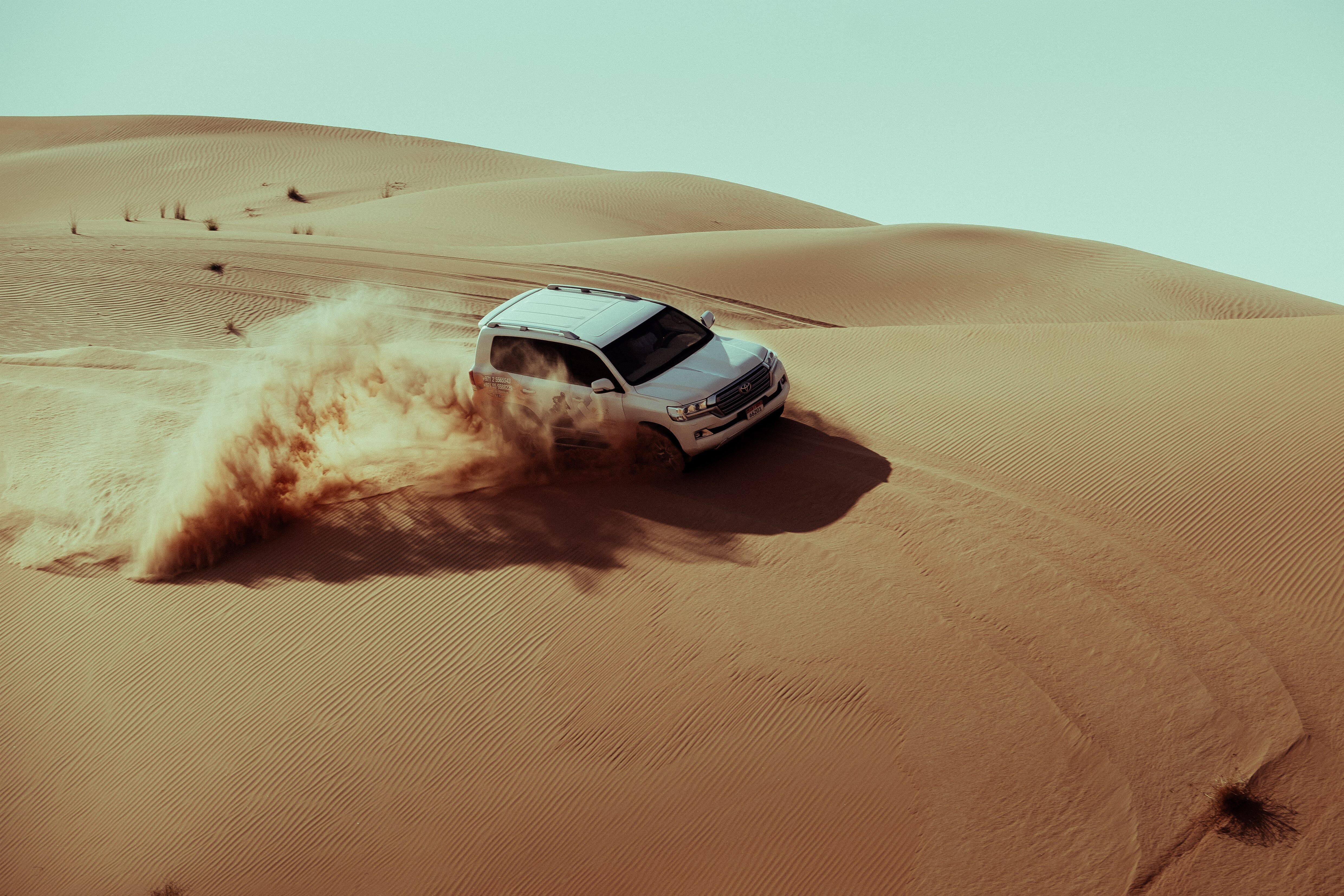 Explore the Landscape with a Desert Safari Trip
Abu Dhabi's stunning desertscape is the perfect playground for fans of adventure and adrenaline. Soaring dunes and impressive sand valleys are your backdrop for dune-bashing trips, where highly-trained and experienced 4 X 4 drivers give you the ride of your life.
Driving up and over dunes at angles which defy the odds, you are guaranteed incredible footage and Instagram opportunities. What's more, you can always combine it with traditional desert experiences including camel rides, sandboarding, henna painting, falconry and belly-dancing performances.
This five-hour experince can be enjoyed privately or with others. If enjoyed with a your private group it is priced at 1525 AED for 5 guests. If enjoyed with others outside of a private group it is priced at 305 AED per person.