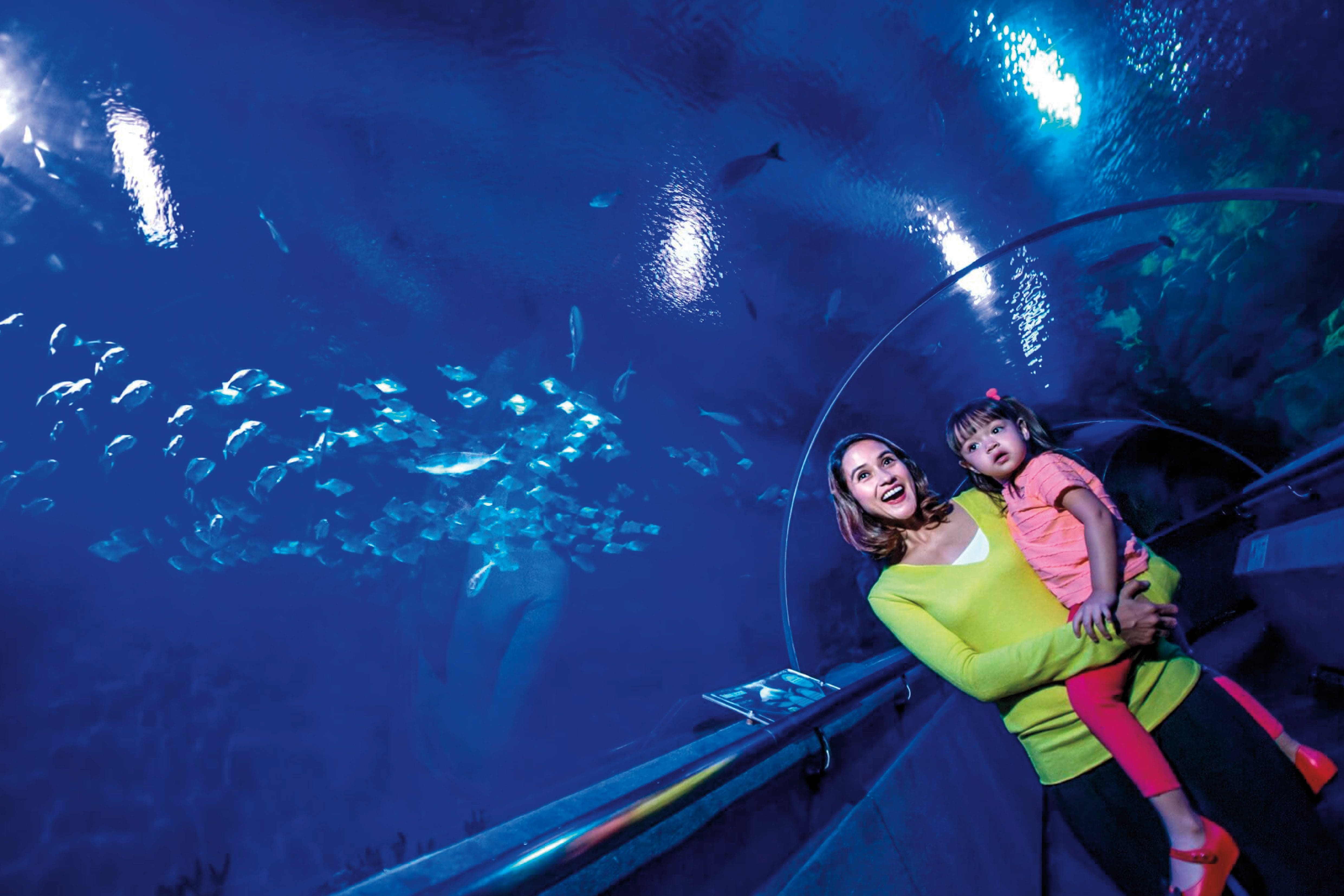 An Ocean of Discovery
Aquaria is a state-of-the-art aquarium located in the heart of the city, beneath the Kuala Lumpur Convention Centre and a stone's throw away from the iconic Petronas Twin Towers.
The aquarium is an amazing showcase of 5,000 landbound and aquatic creature exhibits that spread over 60,000 square foot of space.
This 2-hour experience is priced at MYR 63 per person.