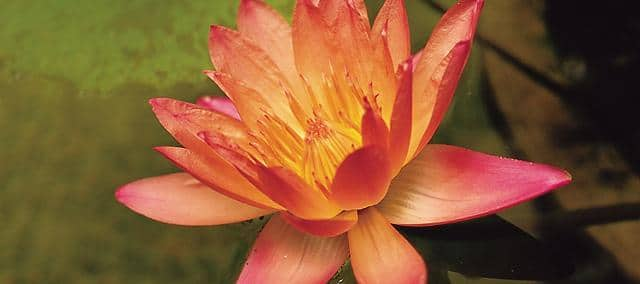 Bangkok
Sustainability
Naturally Better
One of our guiding principles at Mandarin Oriental is 'Acting with responsibility', which we strive to achieve through our Naturally Better plan. We're on a journey to make things Naturally Better for the planet, for communities, and for you. As well as embracing and putting into practice our global sustainability initiatives, such as eliminating single-use plastic by March 2021, here at Mandarin Oriental, Bangkok we also have our own local initiatives to make sure we play our part in making your stay more sustainable.
We have implemented several measures across our hotel which align with our group-wide policy of eliminating single-use plastic by March 2021. Mandarin Oriental, Bangkok holds the Oceanic Champion Badge certificate from Oceanic Standard. This includes widespread use of biodegradable cling film, reusable containers and removing plastic bags from our kiosks. By engaging suppliers in our initiatives, we also ensure that produce is transported using crates and reusable containers – with the exception of plastic for some items that are sensitive to air and moisture – and that banana leaf is used to cover vegetables. In our Spa, linen has replaced plastic for body wrap treatments and natural grains are used in place of microbeads, while our guest rooms feature wooden and aluminium amenities, as well as sustainably packaged products in mini bars.
Here at Mandarin Oriental, Bangkok, we have a measurement system in place to manage and reduce food waste. This includes keeping monthly records, inspections by department heads at mealtimes, and collecting leftover food for animal farms. These efforts extend to water usage, too, with any excess water from melted ice sculptures or banquet glasses used for garden irrigation. We've also introduced sustainability preferences to Fans of M.O. members so you can opt into our linen and towel reuse programme to reduce laundry volume. 
Following the renovation of our hotel in 2019, we've repurposed old linen to create protective covers and multi-purpose bags which are used in our back-of-house areas as part of our commitment to reduce, reuse and recycle.
Our restaurants are supplied with a range of herbs, vegetables, fruit and honey that are derived from sustainable agricultures across Thailand.
Our colleagues play a pivotal role in ensuring we deliver on our sustainability goals. By conducting regular waste training sessions, our staff are informed about the use of unnecessary plastics, committed to bringing their own containers for food and drink, and encouraged to use the stairs instead of an elevator, or walk instead of taking a tuk-tuk to reduce carbon emissions.
We've partnered with a number of charitable organisations to help ensure those in need receive the goods and resources they require. This has included providing a minimum of 700 daily meals to the Thai Red Cross Society from May-July to support healthcare workers at King Chulalongkorn Memorial Hospital where many of the city's COVID-19 cases are being treated. The Meals of Care initiative pulls together our award-winning culinary team and 1,000 of our colleagues, with menus that feature some of our all-time favourite dishes, delivered in environmentally friendly packaging.
We believe in holistic wellness, which is why we offer free wellbeing and fitness classes to our guests, including Muay Thai boxing, yoga, and HIIT. We also offer a range of activities for little ones, including kids exercise classes, yoga and kids Muay Thai.
After you take the short relaxing boat ride across the majestic Chao Praya River from the hotel to the spa, you'll be greeted with a cooling tea. Our expert therapists will then offer you a private consultation in order to tailor make your treatment based on your individual needs.