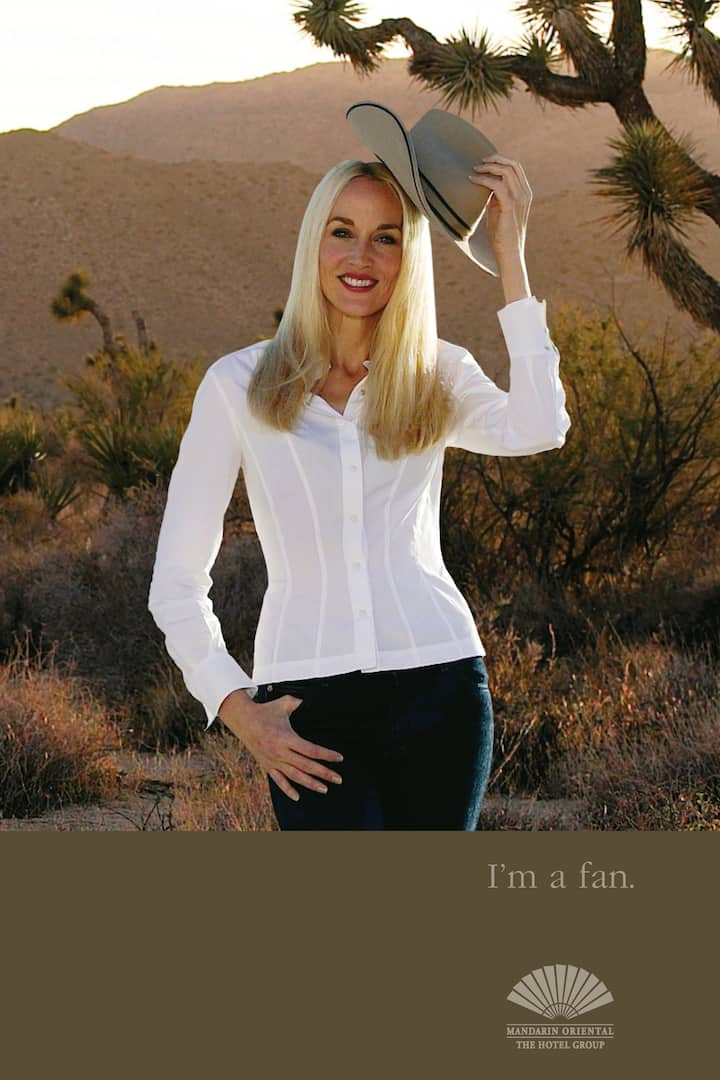 Jerry Hall
International Supermodel
Jerry Hall is one of the world's most iconic and famous supermodels. She has graced all the most prestigious catwalks and magazine covers.
Jerry has also had a career on the stage, featuring in West End productions of High Society and  Popetown as well as a Broadway production of The Graduate.
When travelling to Asia, Jerry often steals away to Mandarin Oriental, Bangkok's renowned spa.
Jerry's charity of choice is YCTV Foundation.
Photographed and filmed by the late, great celebrity photographer Sir Patrick Lichfield.
Read the exclusive interview at Destination MO >
Why our loyal fans think our
Hotels are extraordinary
Jerry Hall is a Fan
Mandarin Oriental, Bangkok
MO People: Jerry Hall
She's a Fan of Mandarin Oriental
Jerry Hall may have married rock royalty, but she is a famous figure in her own right: a modelling icon, photographed by legends such as Norman Parkinson, immortalised in paintings by Andy Warhol, and an actress of stage and film.
View Article
The Oriental Spa
Mandarin Oriental, Bangkok
Gastón Acurio
I'm a fan of...
Adam Brown
I'm a fan of...
Anoushka Shankar
I'm a fan of...
Coco Rocha
I'm a fan of...
Daniel Kessler
I'm a fan of...
Sir. Clive Woodward
I'm a fan of...
Kate Bosworth
I'm a fan of...