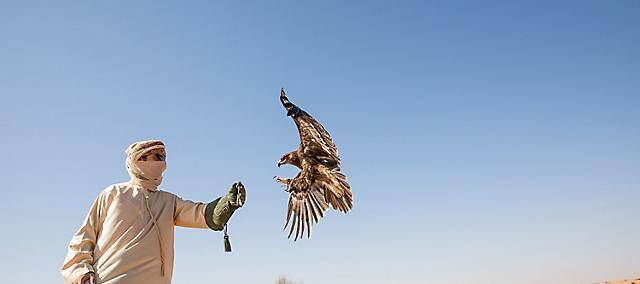 Dubai
Sustainability
Naturally Better
One of our guiding principles at Mandarin Oriental is 'Acting with responsibility', which we strive to achieve through our Naturally Better plan. We're on a journey to make things Naturally Better for the planet, for communities, and for you. As well as embracing and putting into practice our global sustainability initiatives, such as eliminating single-use plastic by March 2021, here at Mandarin Oriental Jumeira, Dubai we also have our own local initiatives to make sure we play our part in making your stay more sustainable.
We have implemented several measures across our hotel which align with our group-wide policy of eliminating single-use plastic by March 2021. At Mandarin Oriental Jumeira, Dubai all dining outlets are single-use plastic free. In addition, amenities in guest suites are vegan and made from responsibly-sourced and sustainable materials. Other initiatives include The Spa being entirely single-use plastic free as well as providing compostable amenities for guests. Further resort-wide initiatives in progress include the instillation of a water filtration system for all areas of hotel, including poolside refills with re-usable glassware and bottles, ensuring that single-use plastic water bottles will be eliminated soon.
Energy-efficient techniques are implemented throughout our resort with the use of LED lights in public areas as well as motion sensors in the back of house. Guestrooms have an energy saving mode allowing lights to turn off when the room is vacant. We also rely on the use of our solar panels to provide hot water throughout the hotel. In addition, guests may explore Dubai in one of our premium Tesla X electric vehicles, encouraging carbon footprint reduction. 
In addition to providing our guests with the option to reuse linen and towels, all our guest bathrooms are fitted with water-efficient fixtures such as water savers installed within all shower heads. Also, to maintain the greenery of our resort all year round, our gardeners use an irrigation tank to ensure that any water not absorbed by our plants is reused. 
A hydroponic farm, a renowned method of growing plants without soil, is currently being implemented tosupply fresh, organic produce all year round for The Bay, our beachside brasserie. By sowing the new vegetable garden, the resort reinforces its commitment to environmental responsibility. 
We are also investing behind a liquid food biodigester that will allow us to sustainably break down and compost organic food waste. 
Mandarin Oriental Jumeira, Dubai is proudly abiding by the Group's Responsible Procurement Policy, ensuring that social and environmental impacts are factored into all of our purchasing decisions. All paper usage within the hotel is approved by the Forest Stewardship Council so that we are using materials from well-managed forests or recycled sources. We also work with 100% sustainable packaging suppliers. Our Spa suppliers can track and trace the sourcing of all ingredients in the products we use. Providing fair trade and sustainable products is of utmost importance at Mandarin Oriental Jumeira, Dubai.  
Our colleagues are committed to working with local and international communities in order to make a difference. This includes initiatives such as donating blood, beach clean ups, WWF partnerships and the Dubai Desert Warrior challenge which most recently raised funds for Australian bushfire relief.   
We believe that holistic wellness is of unparalleled importance, and we place our guests and colleagues physical, emotional and mental wellbeing at the centre of everything we do. To revitalise mind and body, we offer a wide range of treatments such as the Digital Wellness Escape which aids in easing stress and tension away from digital devices. Our signature Empowering Me treatment celebrates inner and outer beauty with a variety of treatments aimed to increase vital energy levels, all while using top of the line cruelty-free products.  
Our therapists are committed to ensuring that we meet our wellness goals by utilising their individual talents to create a holistic experience customised to each of our guests' individual needs.