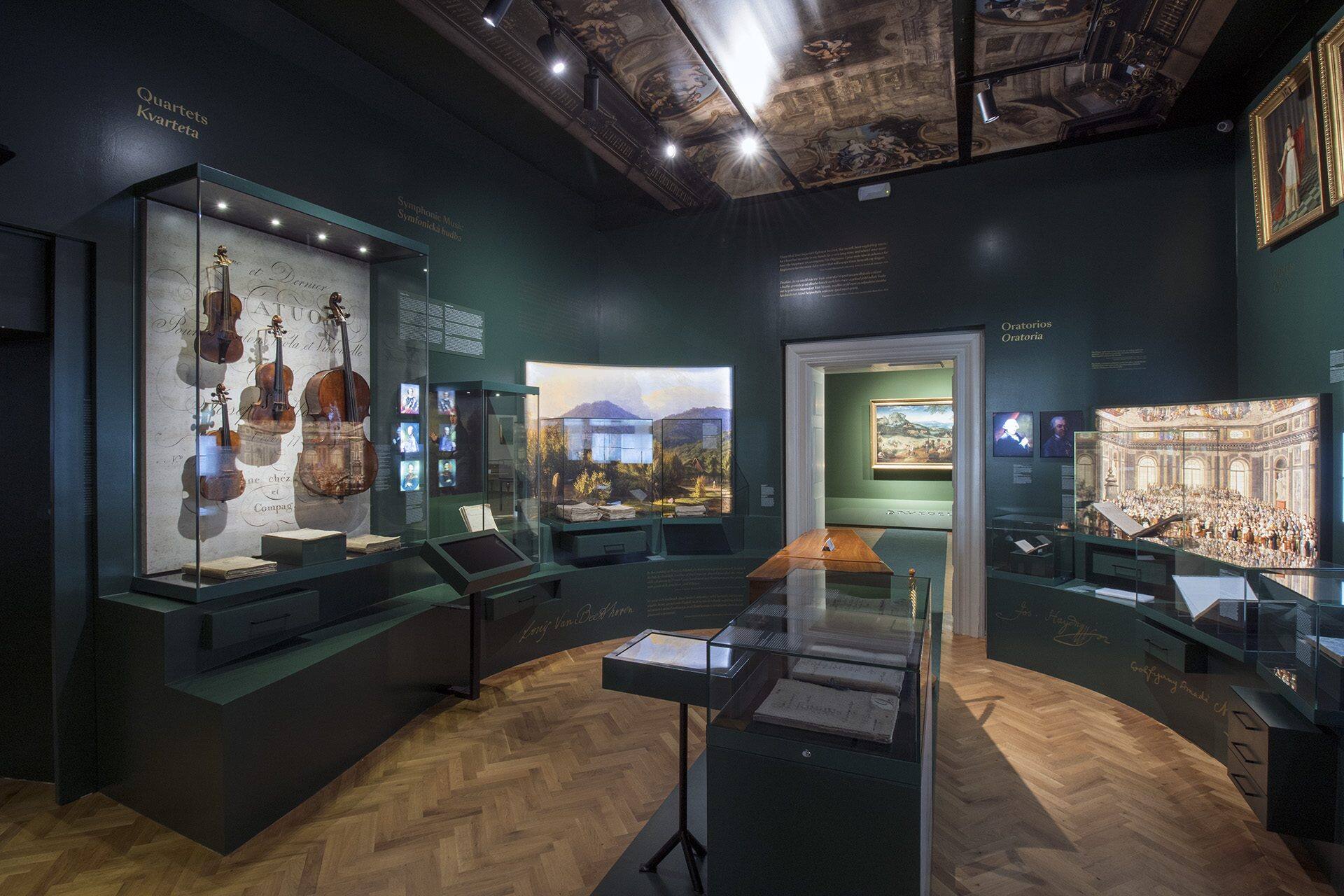 Private Tour of the Lobkowicz Palace Museum with a Curator
Enjoy a private 45-minute tour of the Lobkowicz Palace Museum with a curator of the Lobkowicz Collections.
The Lobkowicz Palace Museum is bustling with new musical resonance. The new rooms completed in spring of 2021 showcase an unparalleled collection of musical instruments, reflected in a set of Baroque plucked string instruments and ceremonial trumpets. The most brilliant period of Lobkowicz musical activity is explored through the ardent devotion of Franz Joseph Maximilian, 7th Prince Lobkowicz (1772–1816), most notable for his life-long patronage of Ludwig van Beethoven.
Highlights of the new exhibition titled Portrait in Music include Mozart's autograph revisions of Handel's Messiah, and period manuscript copies and first printed editions of Beethoven's Symphonies nos. 3, 4, and 5. Archival and accounting records, family correspondences, and other never-before-seen musical treasures bring new musical life and context to the rooms.
Finish the visit with a complimentary glass of prosecco, coffee, and delicious dessert in the Lobkowicz Palace Café, while enjoying a spectacular panoramic view of Prague. Traditional foods and historic architecture.
This 45-minute tour is priced at 15.000 CZK + 21% VAT and available for groups up to 15. Availability is limited and a minimum of 14 days advance booking is required. Proceedings from the private tour support the non-profit activities of the Lobkowicz Collections.