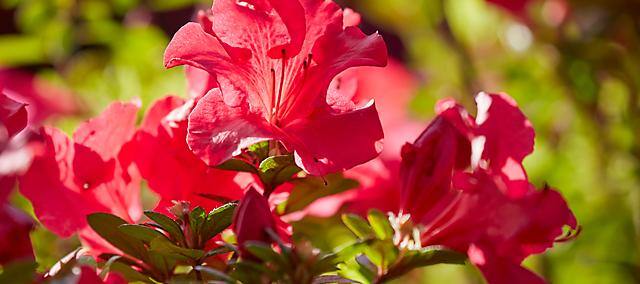 Lake Como
Sustainability
Naturally Better
One of our guiding principles at Mandarin Oriental is 'Acting with responsibility', which we strive to achieve through our Naturally Better plan. We're on a journey to make things Naturally Better for the planet, for communities, and for you. As well as embracing and putting into practice our global sustainability initiatives, such as eliminating single-use plastic by March 2021, here at Mandarin Oriental, Lago di Como we also have our own local initiatives to make sure we play our part in making your stay more sustainable.
We have implemented several measures across our hotel which align with our group-wide policy of eliminating single-use plastic by March 2021. We've eliminated all plastic bottles using 100% recyclable bio bottles and glass bottles in the guestrooms. Aluminium water bottles have been distributed to colleagues and water dispensers have been installed around the resort's back of house areas. At CO.MO Bar & Bistrot and in all dining outlets we have replaced plastic straws with straws made from sugar cane. We use metal stirrers instead of plastic ones and paper take-away cups.  
We have an electric Tesla courtesy car available for short-distance transfers, and which guests can use to explore the surrounding towns and villages, or to take quick trips into the city of Como. A hybrid boat is also under production. We also limit our water and energy consumption by using lake water. We make the most of the water's temperature and use it to regulate the heating and cooling of the resort's interiors. To reduce energy consumption, we are also replacing regular lamps with LED lamps both in public areas and the back of house.   
We implemented a herb and vegetable garden to provide "farm-to-table" ingredients for the resort's two restaurants: CO.MO Bar & Bistrot  and L˜ARIA. We take great care in choosing suppliers that share our views and commitment towards the community and the environment.  
Our colleagues play a pivotal role in ensuring we deliver on our sustainability goals. By conducting regular waste training sessions, our staff are informed about the use of unnecessary plastics, committed to bringing their own containers for food and drink, and encouraged to use the stairs instead of an elevator, or walk instead of taking a tuk-tuk to reduce carbon emissions.
The aluminium water bottles distributed to colleagues to avoid the use of plastics, have been purchased through HappyDu, a non-profit organization with development projects in Namibia and Malawi. The majority of the funds from the purchase have been dedicated to improving the quality of life of children, mostly orphans, teenagers and young single mothers, who live in extremely precarious conditions. The funds help to guarantee a good level of education, health support and basic necessities. 
We believe in holistic wellness and offer complimentary wellbeing and fitness classes to our guests, that are held in our lakefront botanical garden.  Our wellness activities include: Walking Meditation, Functional Circuit Training, Wellness Workouts, Yoga and Tai Chi classes.