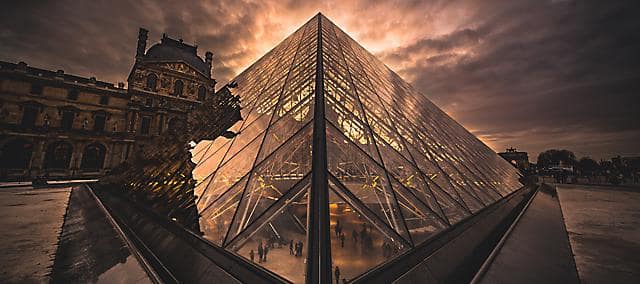 Home
Abercrombie & Kent
Experiences by Abercrombie & Kent
Bringing experiential travel to a whole new level, Mandarin Oriental and Abercrombie & Kent have partnered to create a series of distinctive experiences only available to guests of Mandarin Oriental.   
Ranging from after-hours private tours of the world's greatest museums to dining at the Kennedy Space Station with a NASA astronaut to sports fans' ultimate fantasies, each of these extraordinary itineraries offer unprecedented access like never before and are unavailable to the general public.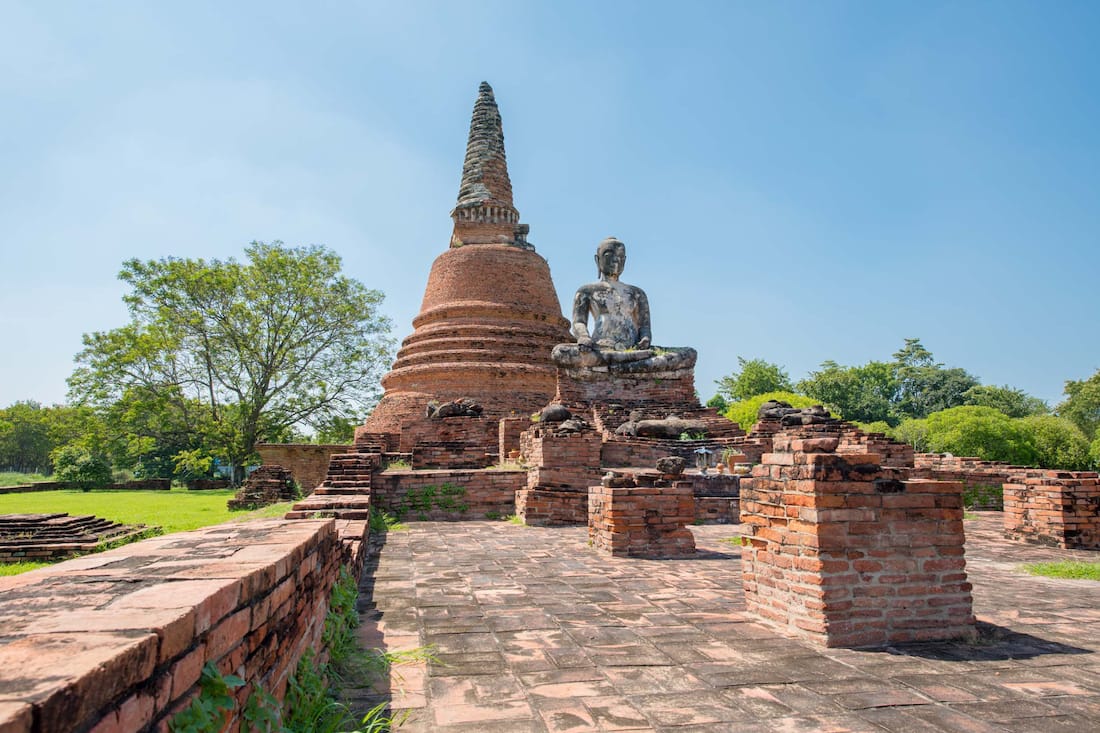 Suite Experience
Indulge your inner Indiana Jones and embark on an archaeological adventure. Guests will travel by helicopter from Bangkok to the old capital of Thailand – Ayutthaya—and explore the ancient city alongside an acclaimed archaeologist.
Jump on board your private helicopter for the half-hour flight to Ayutthaya to explore Thailand's ancient capital (1350 – 1767). You will be in excellent company – leading your journey is an archaeologist with intimate knowledge of this world and a passion for its history. 
Over the next four hours, stroll Ayutthaya's museum and explore the archeological ruin of palaces, Buddhist temples, monasteries and statues all under expert tutelage. Then take a short drive to Wat Phra Sri Sanphet the holiest temple on the site of the Royal Palace. From here visit Wat Mahathat, Monastery of the Great Relic, and Wat Chai Watthanaram, the Monastery of the Temple for the Advancement of Victory, all accessed with your private guide. 
After a catered lunch, take some free time to just wander these ruins of monumental proportions reflecting the city's past size and the splendor of the architecture before returning by helicopter to your hotel.
This Experience is available when booking the Royal Suite or Ambassador Suite. 
By clicking on the "Make A Request" button you acknowledge and confirm that you will leave the Mandarin Oriental website to enter the Abercrombie & Kent ("A&K") website at www.abercrombiekent.com ("A&K Website"). This online service is provided to you for your convenience. A&K will collect and process your service request and personal information ("PI") in accordance with A&K's privacy policy and the terms and conditions applicable to and appearing on the A&K Website. A&K will communicate with Mandarin Oriental in processing your service request. Mandarin Oriental has no control over the A&K Website, and does not provide any guarantees, warranties, representations or undertakings, and shall not be responsible for, the A&K Website or its contents.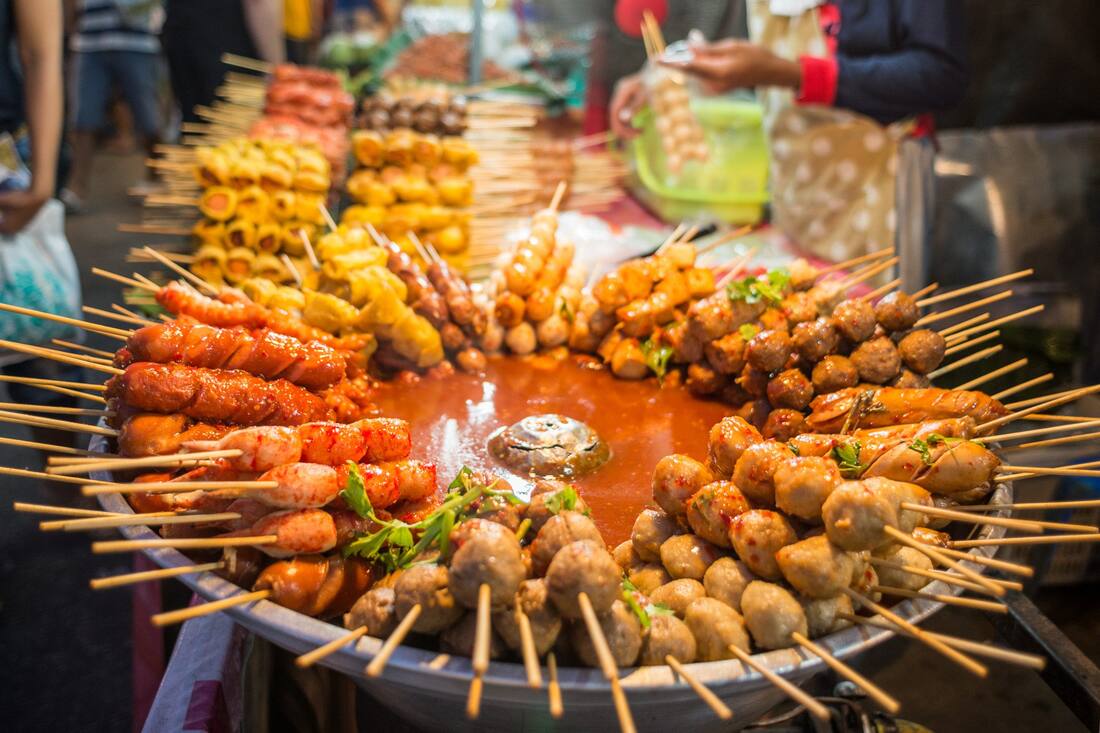 Deluxe Experience
Discover a treasure trove of traditional Thai cuisine. This exclusive tour is guaranteed to kickstart your senses.
Explore the exciting world of Bangkok's irresistible street food. Discover the country's old-style Thai specialities, from scintillating chicken satay to spicy lemongrass soup.
Let A&K's expert guide lead you to culinary gems anonymously tucked on street corners and hidden in marketplaces, rarely seen by visitors.
Sample a world of delicious treats in just one day as you start your journey in bustling Silom, home of the famous Patpong Night Market and brimming with stalls offering tasty favourites such as khao soy (curried egg noodles).
This exclusive insight into Bangkok's foodie culture will give you the rare chance to meet the vendors nourished by generations of culinary know-how.
By clicking on the "Make A Request" button you acknowledge and confirm that you will leave the Mandarin Oriental website to enter the Abercrombie & Kent ("A&K") website at www.abercrombiekent.com ("A&K Website"). This online service is provided to you for your convenience. A&K will collect and process your service request and personal information ("PI") in accordance with A&K's privacy policy and the terms and conditions applicable to and appearing on the A&K Website. A&K will communicate with Mandarin Oriental in processing your service request. Mandarin Oriental has no control over the A&K Website, and does not provide any guarantees, warranties, representations or undertakings, and shall not be responsible for, the A&K Website or its contents.
Mandarin Oriental
Barcelona
Suite Experience
Enjoy the best seats in the house with a VIP visit to FC Barcelona's famous Camp Nou stadium, and dine with one of their legendary players.
Join more than 99,000 spectators to watch the match from the luxury of your private suite. This is a stadium that has witnessed such footballing heroes as Lionel Messi, Gerard Pique and Luis Suarez.
During the day, you'll get the chance to dine in style with one of Barca's footballing great, reliving signature matches and hearing tales from the field.
At the end of the match, retreat to the comfort of Mandarin Oriental, Barcelona to toast your win with a sundowner at the rooftop terrace, Terrat, offering stunning views of the city.
Tickets can be booked in advance or the day before a big match, ensuring you never miss a big game or international fixture.
This Experience is available when booking the Penthouse Suite, Barcelona Suite or Terrace Suite.
By clicking on the "Make A Request" button you acknowledge and confirm that you will leave the Mandarin Oriental website to enter the Abercrombie & Kent ("A&K") website at www.abercrombiekent.com ("A&K Website"). This online service is provided to you for your convenience. A&K will collect and process your service request and personal information ("PI") in accordance with A&K's privacy policy and the terms and conditions applicable to and appearing on the A&K Website. A&K will communicate with Mandarin Oriental in processing your service request. Mandarin Oriental has no control over the A&K Website, and does not provide any guarantees, warranties, representations or undertakings, and shall not be responsible for, the A&K Website or its contents.
Deluxe Experience
There is no more Spanish way of spending an evening than to stroll in search of dinner in a few of Barcelona's most interesting "tapas bars".
Along with your expert local guide, the choice is yours to indulge in variety of raciones ('Tapas') in one locale or stroll between several until you have had your fill. During this fun and informal evening, your connoisseur guide takes you to the best places, all easily missed if exploring on your own and often only known by locals.  Your guide will point out local sites along the way, and return you to the hotel once you've had your fill.
By clicking on the "Make A Request" button you acknowledge and confirm that you will leave the Mandarin Oriental website to enter the Abercrombie & Kent ("A&K") website at www.abercrombiekent.com ("A&K Website"). This online service is provided to you for your convenience. A&K will collect and process your service request and personal information ("PI") in accordance with A&K's privacy policy and the terms and conditions applicable to and appearing on the A&K Website. A&K will communicate with Mandarin Oriental in processing your service request. Mandarin Oriental has no control over the A&K Website, and does not provide any guarantees, warranties, representations or undertakings, and shall not be responsible for, the A&K Website or its contents.
Suite Experience
Fly by private helicopter to Ephesus in the afternoon, for a special opening of the entire archaeological site in the evening with a privately catered white-glove served dinner at the world-famous Library of Celsus to the accompaniment of a quintet from the Izmir State Symphony. Return by helicopter, plane or van depending on the season. A night to remember for a lifetime! (Subject to availability and permission by the Antiquities Department). This experience is available when booking the Royal Suite, the Presidential Suite or the Oriental Villa.
By clicking on the "Make A Request" button you acknowledge and confirm that you will leave the Mandarin Oriental website to enter the Abercrombie & Kent ("A&K") website at www.abercrombiekent.com ("A&K Website"). This online service is provided to you for your convenience. A&K will collect and process your service request and personal information ("PI") in accordance with A&K's privacy policy and the terms and conditions applicable to and appearing on the A&K Website. A&K will communicate with Mandarin Oriental in processing your service request. Mandarin Oriental has no control over the A&K Website, and does not provide any guarantees, warranties, representations or undertakings, and shall not be responsible for, the A&K Website or its contents.
Deluxe Experience
An exciting excursion to the hinterland of Bodrum: explore the mysterious, fantastically-beautiful ruins of the ancient Stratonikeia and enjoy wine tasting in the Temple of Athena. Continue further inland to the wonderful village of Bozuyk, meet locals, learn about provincial Turkey, marvel at the austere architecture of its houses, enjoy a tea or coffee in the village teahouse and perhaps lunch at a local restaurant under century-old plane trees.
By clicking on the "Make A Request" button you acknowledge and confirm that you will leave the Mandarin Oriental website to enter the Abercrombie & Kent ("A&K") website at www.abercrombiekent.com ("A&K Website"). This online service is provided to you for your convenience. A&K will collect and process your service request and personal information ("PI") in accordance with A&K's privacy policy and the terms and conditions applicable to and appearing on the A&K Website. A&K will communicate with Mandarin Oriental in processing your service request. Mandarin Oriental has no control over the A&K Website, and does not provide any guarantees, warranties, representations or undertakings, and shall not be responsible for, the A&K Website or its contents.
Mandarin Oriental
Hong Kong - Mandarin Oriental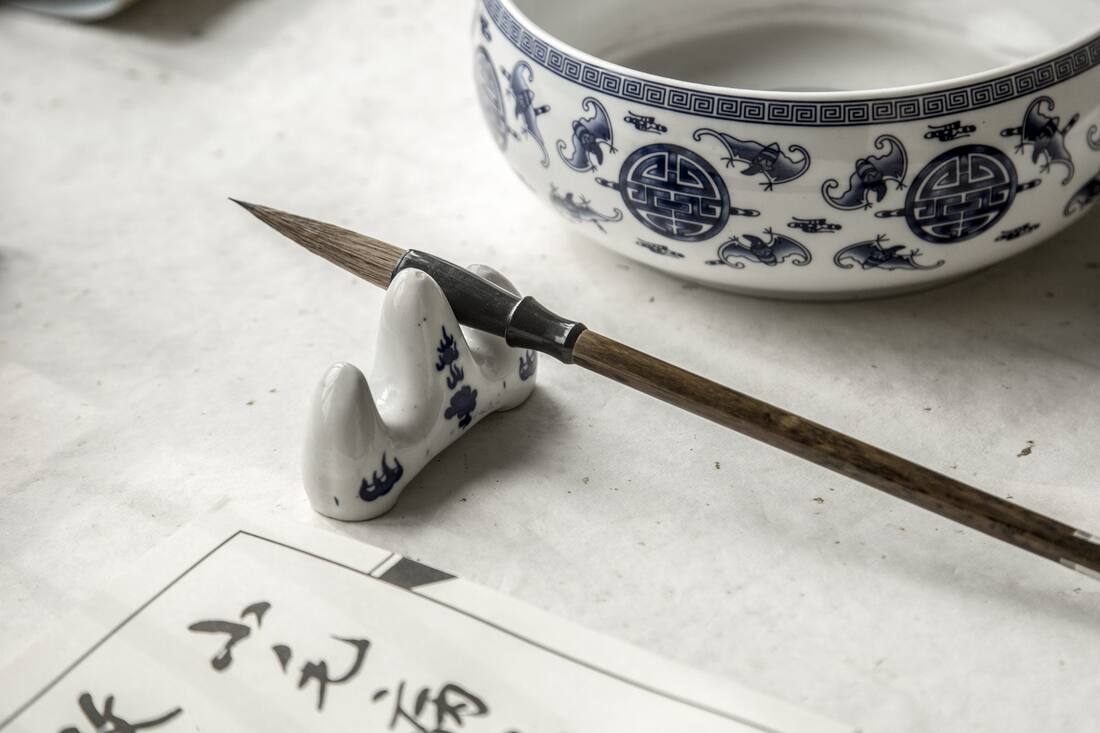 Suite Experience
Delve into the absorbing world of Chinese art with our celebrated connoisseurs. A&K experts Yim and Fung Ming-Chip bring the cultural history of Hong Kong to life.
The China Club will set the scene for your day of discovery with experts Yim and Fung Ming-Chip – a husband-and-wife team.
Fung is renowned for his unique calligraphy skills and unusual ways of creating Chinese characters.
Where better to start than lunch at one of the largest private holdings of contemporary Chinese art in the world? As you dine at the China Club, Yim, a jewellery designer and art specialist, will bring to life some of the priceless works before you.
Learn more about the cultural history with a stroll down Hollywood Road, packed with galleries and antique shops, as you get to meet the owners. Discover more about the Chinese ink paintings, bronzes, jade and porcelain on show.
Round off your day with a visit to Fung's studio where you can create some memorable pieces of calligraphy to take home.
This Experience is available when booking the Mandarin Suite, Tamar Suite or Macau Suite.
By clicking on the "Make A Request" button you acknowledge and confirm that you will leave the Mandarin Oriental website to enter the Abercrombie & Kent ("A&K") website at www.abercrombiekent.com ("A&K Website"). This online service is provided to you for your convenience. A&K will collect and process your service request and personal information ("PI") in accordance with A&K's privacy policy and the terms and conditions applicable to and appearing on the A&K Website. A&K will communicate with Mandarin Oriental in processing your service request. Mandarin Oriental has no control over the A&K Website, and does not provide any guarantees, warranties, representations or undertakings, and shall not be responsible for, the A&K Website or its contents.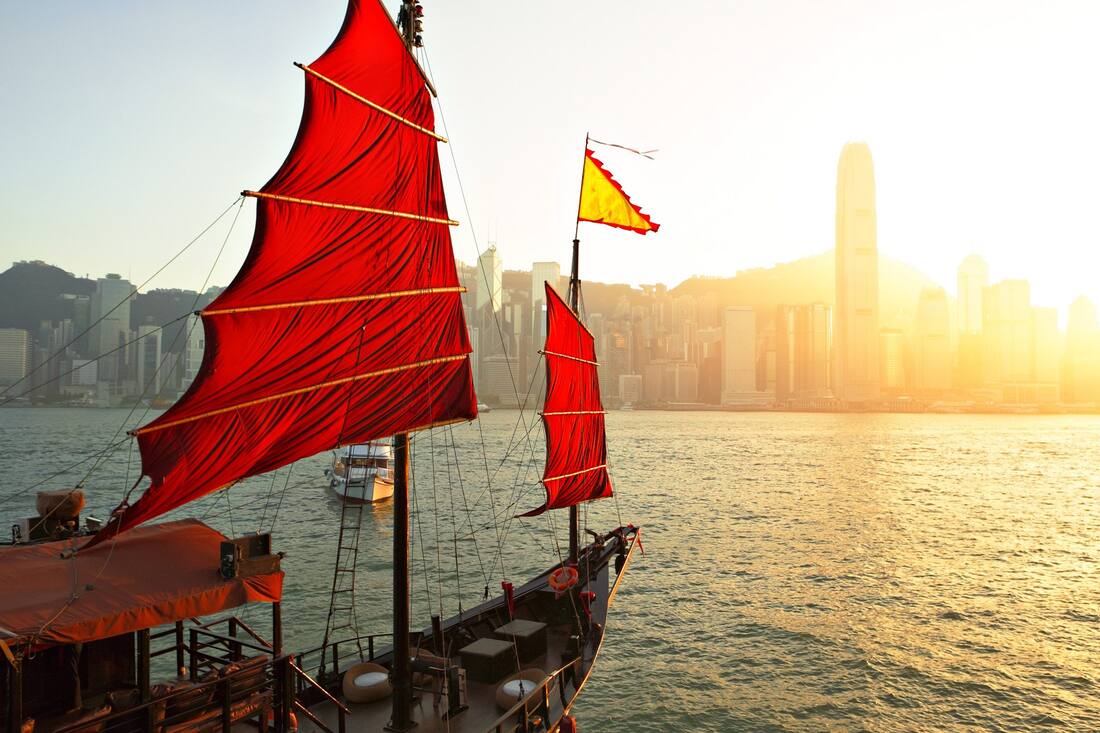 Deluxe Experience
Step aboard one of Hong Kong's most exquisite wooden junks to enjoy a new perspective of this iconic city from the waters of Victoria Harbour.
Marvel at Hong Kong's iconic skyline from the deck of our hand-crafted, wooden junks. No visit to the old colony would be complete without the quintessential cruise around Victoria Harbour.
Step aboard the red-sailed Aqua Luna, a gorgeous vessel, as it sets sail to carry you out into the deep natural strait, which separates the Kowloon Peninsula and the New Territories.
You can also choose to cruise on her sister vessel, the majestic Aqua Luna II, which is made from bamboo and wood (no nails included). Its distinctive blue and white sails pay tribute to the Ming Dynasty.
Enjoy some of the most striking perspectives of Hong Kong's skyline and rub shoulders with the traditional green and white star ferries which have been carrying passengers since 1888.
Sink into one of the squashy sofas on the top deck to sample dim sum and sip a glass of champagne as you marvel at the views around you. This is the perfect place to capture those images to take home.
By clicking on the "Make A Request" button you acknowledge and confirm that you will leave the Mandarin Oriental website to enter the Abercrombie & Kent ("A&K") website at www.abercrombiekent.com ("A&K Website"). This online service is provided to you for your convenience. A&K will collect and process your service request and personal information ("PI") in accordance with A&K's privacy policy and the terms and conditions applicable to and appearing on the A&K Website. A&K will communicate with Mandarin Oriental in processing your service request. Mandarin Oriental has no control over the A&K Website, and does not provide any guarantees, warranties, representations or undertakings, and shall not be responsible for, the A&K Website or its contents.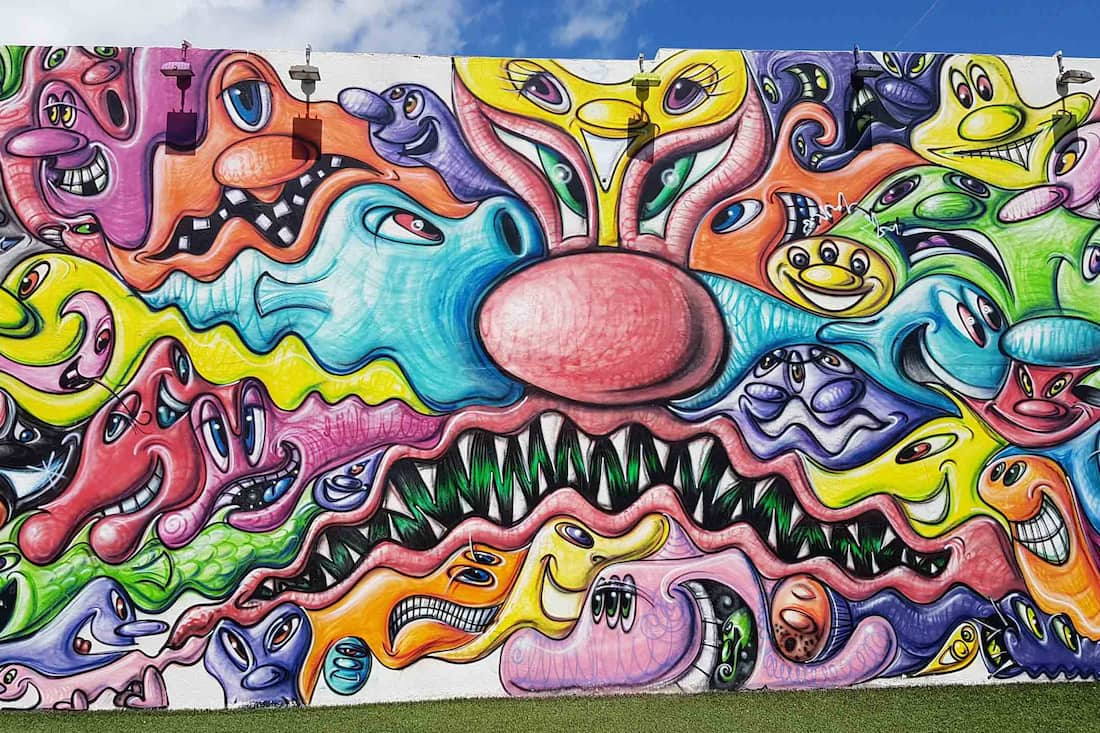 Deluxe Experience
Discover Miami's vibrant hot spot. Wynwood Arts District has exploded onto the scene with its street art to create an outdoor gallery you won't want to miss.
An explosion of colour from the ubiquitous street art will greet you on arrival at Miami's vibrant hot spot. Home to some of the world's most exciting street artists, Wynwood Arts District is a feast for the eyes.
Learn how the magic city is quietly becoming a mecca for global collectors hoping to spot the next Banksy. You'll see how the graffiti explosion was ignited by the street art scene in Wynwood.
Once a bland industrial area, it's now buzzing with life. Take time to enjoy lunch in one of the hippest restaurants before embarking on your guided tour with A&K's expert.
Discover vivid murals around every corner as walls now act as huge canvases for this wave of artists. Wynwood is not only an outdoor gallery but a living piece of art you'll want to be part of.
By clicking on the "Make A Request" button you acknowledge and confirm that you will leave the Mandarin Oriental website to enter the Abercrombie & Kent ("A&K") website at www.abercrombiekent.com ("A&K Website"). This online service is provided to you for your convenience. A&K will collect and process your service request and personal information ("PI") in accordance with A&K's privacy policy and the terms and conditions applicable to and appearing on the A&K Website. A&K will communicate with Mandarin Oriental in processing your service request. Mandarin Oriental has no control over the A&K Website, and does not provide any guarantees, warranties, representations or undertakings, and shall not be responsible for, the A&K Website or its contents.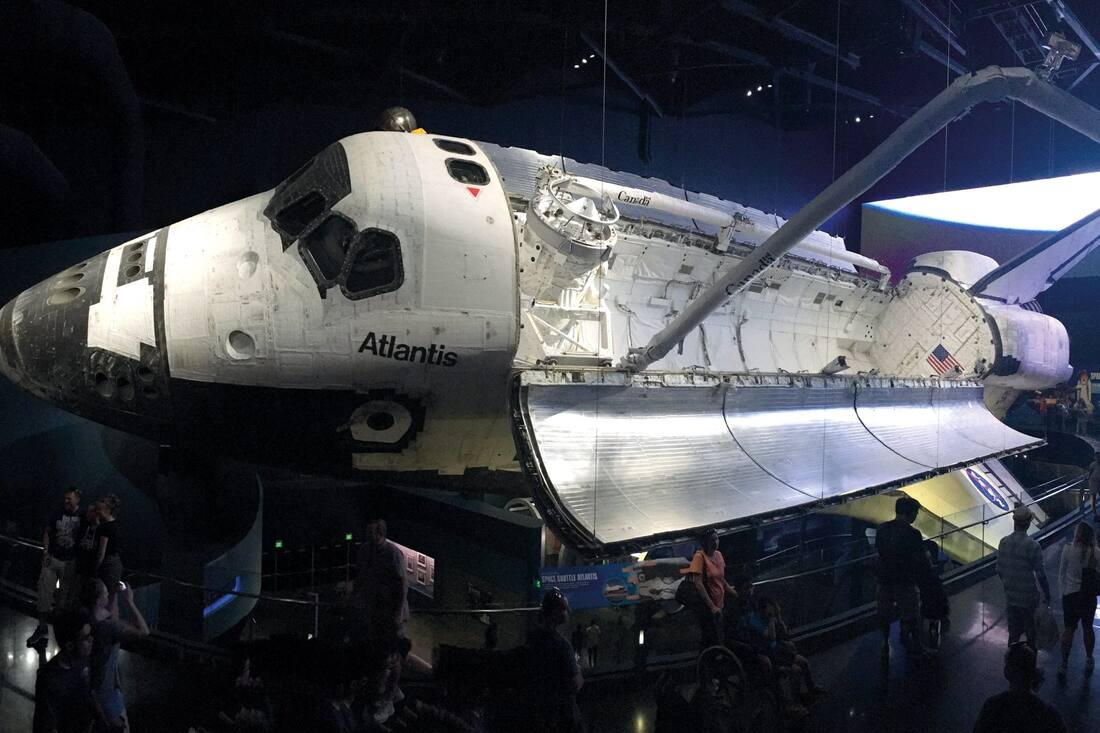 Suite Experience
Count down to an out-of-this-world experience at the Kennedy Space Centre. Learn about the moon landings and life in space during your day of discovery here.
What's it like to travel into space and look back at Earth? You'll have the chance to ask this and many more questions when you enjoy a private lunch with one of NASA's astronaut's.
Fine dining will be the order of the day when you land at the Kennedy Space Centre. We can't promise a rocket for your transfer, but we can promise an out-of-this-world experience once you land by helicopter.
Prior to lunch with one of NASA's veteran astronauts, you'll get to enjoy a VIP tour of this mind-blowing centre.
Learn more about the moon landings and missions to Mars in each of the Mission Zones. Marvel at Space Shuttle Atlantis® which launched as a rocket and landed as a glider.
Delve into the American Astronaut Hall of Fame, which honours heroes such as Neil Armstrong. His immortal words, "One small step for man, one giant leap for mankind", have become one of the most famous one-liners in history.        
This Experience is available when booking the Oriental Penthouse Suite, Mandarin Presidential Suite or Premier Bay View Two - Bedroom Suite.
By clicking on the "Make A Request" button you acknowledge and confirm that you will leave the Mandarin Oriental website to enter the Abercrombie & Kent ("A&K") website at www.abercrombiekent.com ("A&K Website"). This online service is provided to you for your convenience. A&K will collect and process your service request and personal information ("PI") in accordance with A&K's privacy policy and the terms and conditions applicable to and appearing on the A&K Website. A&K will communicate with Mandarin Oriental in processing your service request. Mandarin Oriental has no control over the A&K Website, and does not provide any guarantees, warranties, representations or undertakings, and shall not be responsible for, the A&K Website or its contents.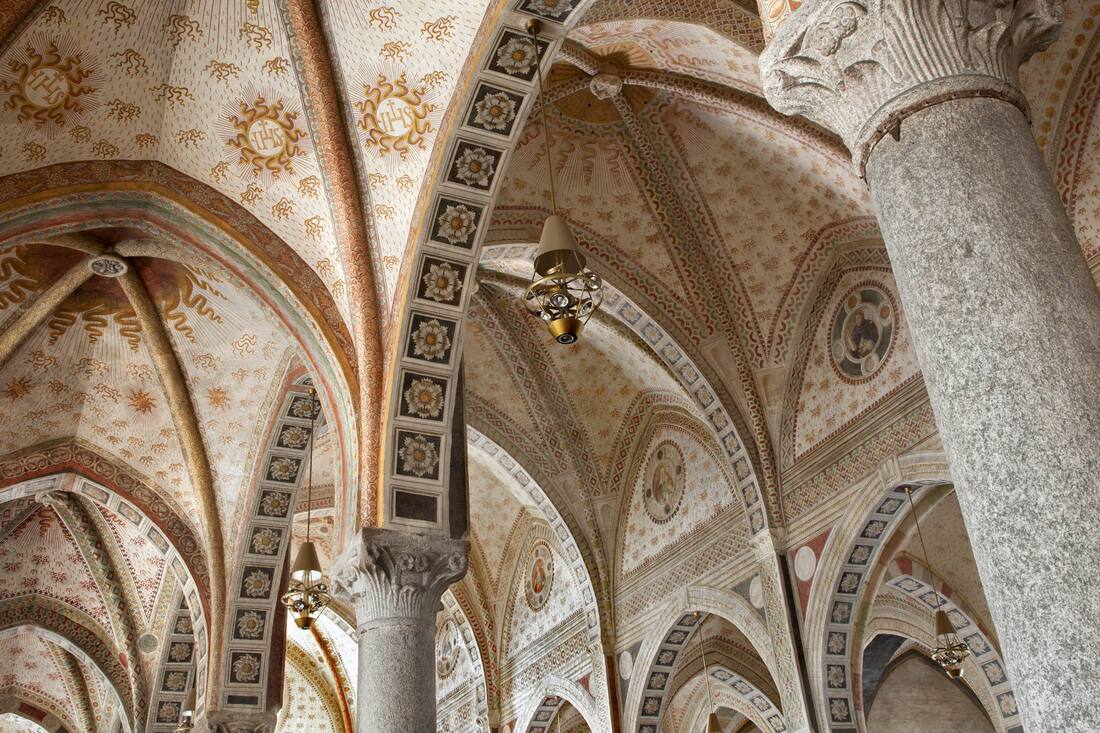 Suite Experience
Dine in the presence of a masterpiece. Enjoy a private viewing of Leonardo da Vinci's 'The Last Supper' before sitting down to an exclusive dinner within Basilica di Santa Maria delle Grazie.
Enjoy a private viewing of Leonardo da Vinci's 'The Last Supper' before an exclusive dinner within Basilica di Santa Maria delle Grazie.
This unique experience allows you private access to study the world's most recognisable paintings. The mural has covered the wall of the refectory since the late 15th century.
Depicting Christ and his disciples, this is one of the world's most iconic images. Its humble position, hidden away on a modest wall adjoining the basilica, seems to give more power to its message of betrayal.
A&K's guide will reveal the secrets of this fragile masterpiece. Despite 22 years of restoration, and da Vinci's experimental mix of oil and tempera, it remains delicate. Yet, you'll see this does little to lessen its astonishing beauty.
Your out-of-hours tour will take place in the early evening. You're then free to indulge in your own supper within the basilica, giving you time to reflect on the masterpieces you've seen.
This Experience is available when booking the Presidential Suite, Fornasetti Suite or Premier Suite.
By clicking on the "Make A Request" button you acknowledge and confirm that you will leave the Mandarin Oriental website to enter the Abercrombie & Kent ("A&K") website at www.abercrombiekent.com ("A&K Website"). This online service is provided to you for your convenience. A&K will collect and process your service request and personal information ("PI") in accordance with A&K's privacy policy and the terms and conditions applicable to and appearing on the A&K Website. A&K will communicate with Mandarin Oriental in processing your service request. Mandarin Oriental has no control over the A&K Website, and does not provide any guarantees, warranties, representations or undertakings, and shall not be responsible for, the A&K Website or its contents.
Deluxe Experience
Indulge your passion for shopping and style in the fashion capital of the world. With the city's top designers on speed dial, A&K's fashion expert will help you refresh your look.
Shopping with a personal stylist in the fashion capital of the world has to be the perfect recipe for an absolutely fabulous experience. Our personal shopper will escort you around the exclusive fashion houses of Milan.
You'll have the luxury of time and space as you try on designer gowns straight from the runway. Your personal shopper will offer expert advice on everything from accessories to styling.
Although fashion has its own international language, our personal shopper speaks English, Italian and Russian. A team from Italian Fashion TV will also be available to offer styling tips during the day.
Once you've sent your tissue-papered purchases back to the hotel by private taxi, you're free to enjoy a glass of champagne before dinner.
By clicking on the "Make A Request" button you acknowledge and confirm that you will leave the Mandarin Oriental website to enter the Abercrombie & Kent ("A&K") website at www.abercrombiekent.com ("A&K Website"). This online service is provided to you for your convenience. A&K will collect and process your service request and personal information ("PI") in accordance with A&K's privacy policy and the terms and conditions applicable to and appearing on the A&K Website. A&K will communicate with Mandarin Oriental in processing your service request. Mandarin Oriental has no control over the A&K Website, and does not provide any guarantees, warranties, representations or undertakings, and shall not be responsible for, the A&K Website or its contents.
Mandarin Oriental
New York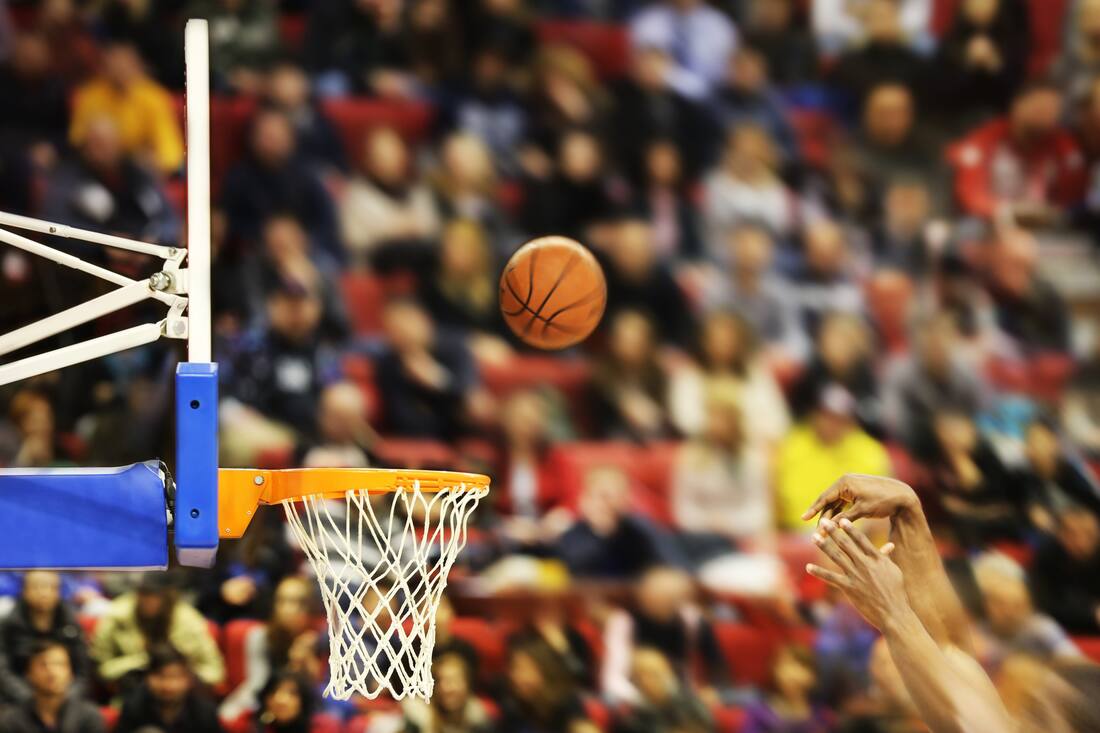 Suite Experience
The hottest tickets in town will give you VIP access to meet the stars of the New York Knicks before taking your exclusive courtside seats.
Get up close and personal with the basketball stars of the New York Knicks at the world's most famous arena, Madison Square Garden.
Enjoy an exclusive on-court photograph with the NBL's star players before taking your premium courtside seats (the first three rows), regarded as the hottest tickets in town.
Beat the crowds by taking the VIP entrance, and throughout the game you'll have access to the Delta Club Lounge for complimentary food and non-alcoholic beverages.
After the game, visit the private, post-match family and friends gathering. This is a chance to mingle with the players in an intimate setting.
You'll have chance to soak up the atmosphere in The Garden, as it is known by New Yorkers, and reflect on those great events held over the years, from Elvis in concert to Muhammed Ali's first bout against Joe Frazier.
This Experience is available when booking the Presidential Suite, Oriental Suite or New York Skyline Suite.
By clicking on the "Make A Request" button you acknowledge and confirm that you will leave the Mandarin Oriental website to enter the Abercrombie & Kent ("A&K") website at www.abercrombiekent.com ("A&K Website"). This online service is provided to you for your convenience. A&K will collect and process your service request and personal information ("PI") in accordance with A&K's privacy policy and the terms and conditions applicable to and appearing on the A&K Website. A&K will communicate with Mandarin Oriental in processing your service request. Mandarin Oriental has no control over the A&K Website, and does not provide any guarantees, warranties, representations or undertakings, and shall not be responsible for, the A&K Website or its contents.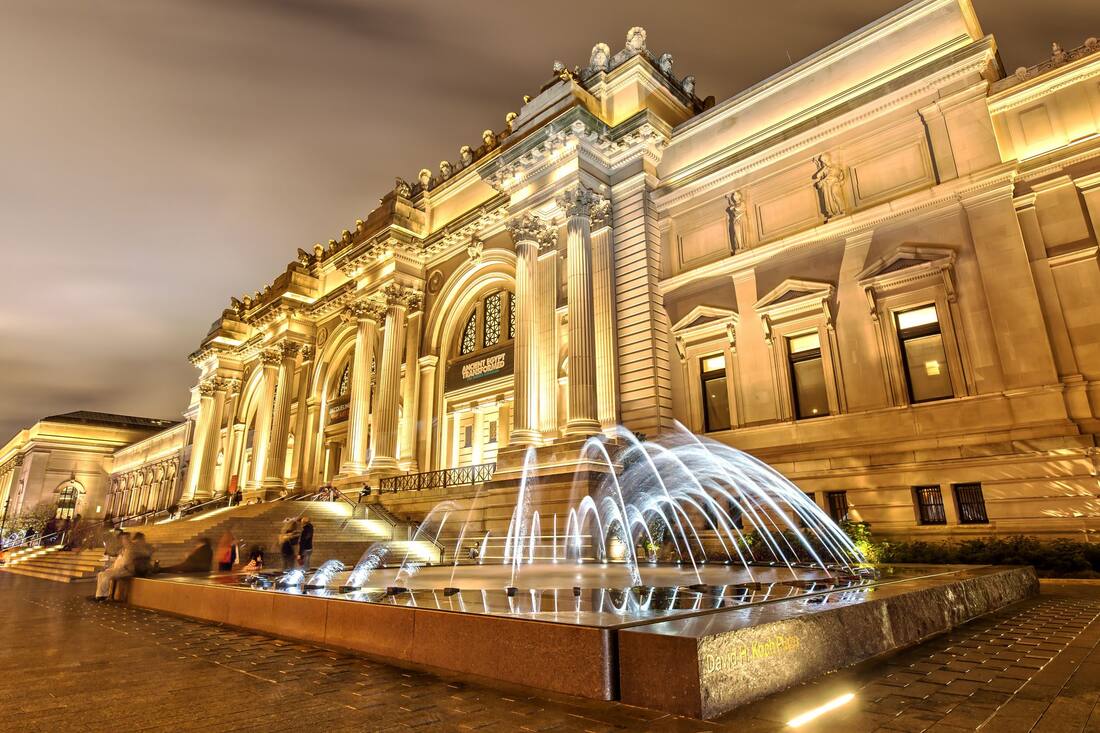 Deluxe Experience
Come face-to-face with Vincent van Gogh's 'Starry Night' during a private art tour of New York's iconic galleries. A&K's expert curator will provide an insider perspective on the priceless masterpieces you view.
Admire some of the world's greatest masterpieces in private with our exclusive out-of-hours tour of New York's greatest art galleries.
See the iconic The Solomon R. Guggenheim Museum; architect Frank Lloyd Wright's circular design is the antithesis of the city's vertical skyscrapers. His vision of a "temple, a spirit, a moment" is as relevant today as when it opened on Fifth Avenue in 1959.
Wander down the spiral walkway with our celebrated art curator. He'll provide an insider's perspective on the collections of impressionist, modern and contemporary art. These include Paul Klee's 'Red Balloon' and Kandinsky's 'Landscape with Factory Chimney'.
You can also visit the Museum of Modern Art (MoMA) with our private morning tour. Considered by many to have the best collection of modern Western masterpieces in the world, MoMA's holdings include more than 150,000 individual pieces. These include Pablo Picasso's 'Les Demoisselles d'Avignon' and Vincent van Gogh's 'The Starry Night'.
By clicking on the "Make A Request" button you acknowledge and confirm that you will leave the Mandarin Oriental website to enter the Abercrombie & Kent ("A&K") website at www.abercrombiekent.com ("A&K Website"). This online service is provided to you for your convenience. A&K will collect and process your service request and personal information ("PI") in accordance with A&K's privacy policy and the terms and conditions applicable to and appearing on the A&K Website. A&K will communicate with Mandarin Oriental in processing your service request. Mandarin Oriental has no control over the A&K Website, and does not provide any guarantees, warranties, representations or undertakings, and shall not be responsible for, the A&K Website or its contents.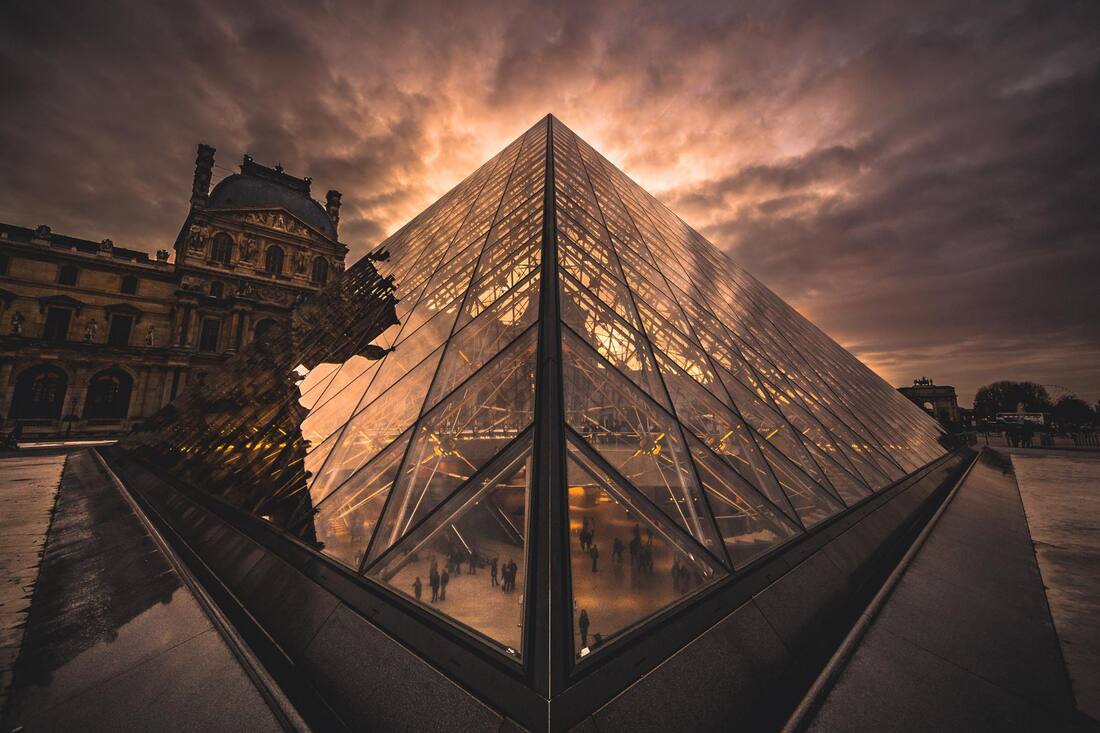 Suite Experience
Enjoy VIP access through the iconic glass pyramid into one of the world's most prestigious art museum. A&K's art historian will share his knowledge of the ubiquitous masterpieces on show.
Enjoy exclusive access to the world's largest art museum. Avoid the long queues with our after-hours tour of The Louvre. Marvel at the masterpieces in private once you've entered through the glass pyramid.
A&K's expert art historian will share his knowledge of some of The Louvre's most famous residents including La Joconde, better known as the 'Mona Lisa', and the iconic 'Venus de Milo'. Keep an eye open for Rembrandt's greatest nude, 'Bathsheba at her Bath', along with Vermeer's 'The Astronomer' and Eugène Delacroix's 'Liberty Leading the People'.
Did you know that if you stretched out all three wings of the museum, it would run to an incredible 14 kilometres? Our expert will help you navigate these vast galleries and never-ending corridors to maximise your time.
Dating back to 1190, this former palace is a glorious celebration of the world's finest artworks. None more so than Leonardo da Vinci's masterpiece; the 'Mona Lisa' became imprinted on the world's psyche when it was stolen in 1911. Picasso was even named as a suspect.
This Experience is available when booking the Royal Mandarin Suite, Royal Oriental Suite or Panoramic Suite.
By clicking on the "Make A Request" button you acknowledge and confirm that you will leave the Mandarin Oriental website to enter the Abercrombie & Kent ("A&K") website at www.abercrombiekent.com ("A&K Website"). This online service is provided to you for your convenience. A&K will collect and process your service request and personal information ("PI") in accordance with A&K's privacy policy and the terms and conditions applicable to and appearing on the A&K Website. A&K will communicate with Mandarin Oriental in processing your service request. Mandarin Oriental has no control over the A&K Website, and does not provide any guarantees, warranties, representations or undertakings, and shall not be responsible for, the A&K Website or its contents.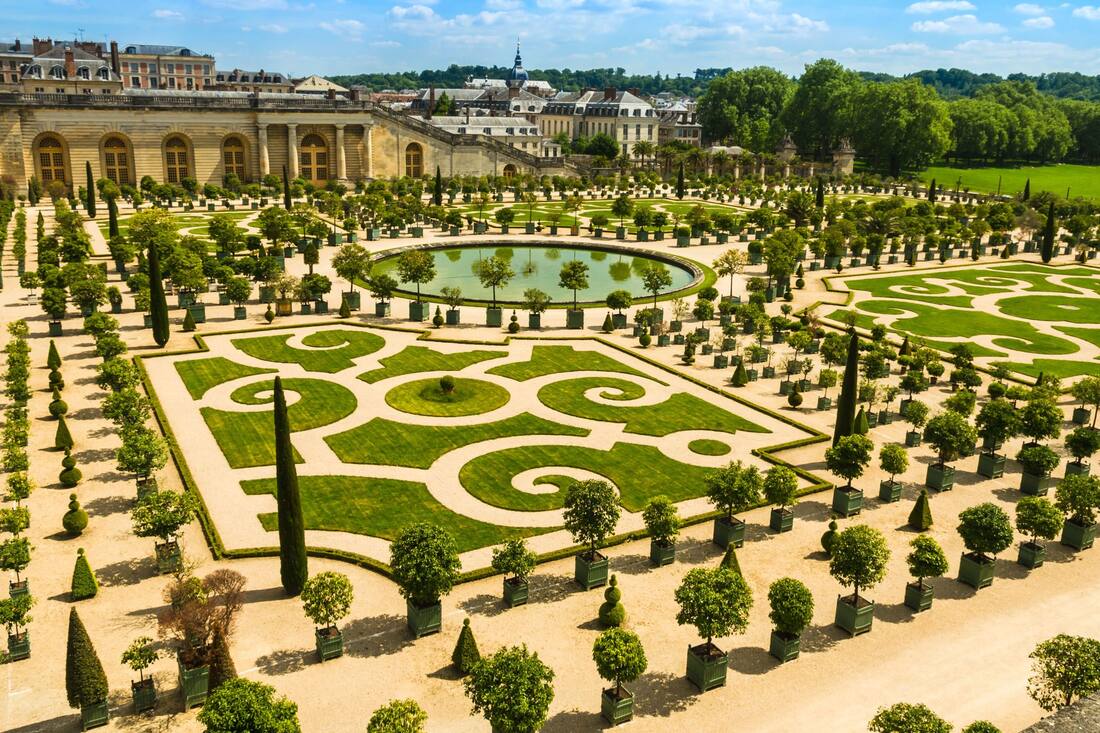 Deluxe Experience
Enjoy a visit to the Palace of Versailles. A&K's history expert will lead you on a private tour where you'll walk in the footsteps of royalty.
Take in the breath-taking architecture and manicured gardens on arrival at the historic Palace of Versailles, the former royal residence.
Louis XIV transformed his father's old hunting pavilion into the estate we see today, which takes in more than seven million visitors every year.
Check your reflection in the 357 mirrors, which make up the most famous hall in the palace. Wind your way through the extravagant apartments shimmering with gold.
You'll enjoy a rare glimpse of the rich décor of private apartments and hidden passageways, used for those infamous dangerous liaisons.  
Take a stroll through the 800-hectare gardens famous for its lavish fountains. It's not hard to see why this is a UNESCO World Heritage Site, and is regarded as one of the greatest achievements in French 17th-century art.
By clicking on the "Make A Request" button you acknowledge and confirm that you will leave the Mandarin Oriental website to enter the Abercrombie & Kent ("A&K") website at www.abercrombiekent.com ("A&K Website"). This online service is provided to you for your convenience. A&K will collect and process your service request and personal information ("PI") in accordance with A&K's privacy policy and the terms and conditions applicable to and appearing on the A&K Website. A&K will communicate with Mandarin Oriental in processing your service request. Mandarin Oriental has no control over the A&K Website, and does not provide any guarantees, warranties, representations or undertakings, and shall not be responsible for, the A&K Website or its contents.