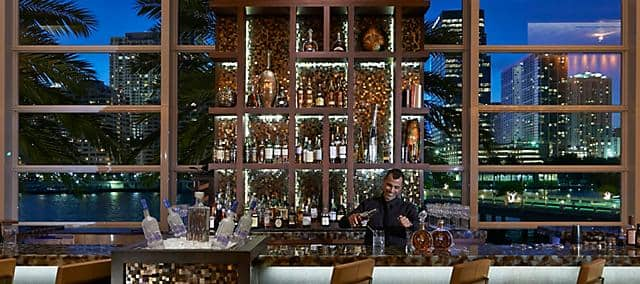 Miami
MO Bar + Lounge
Miami's most glamorous bar and lounge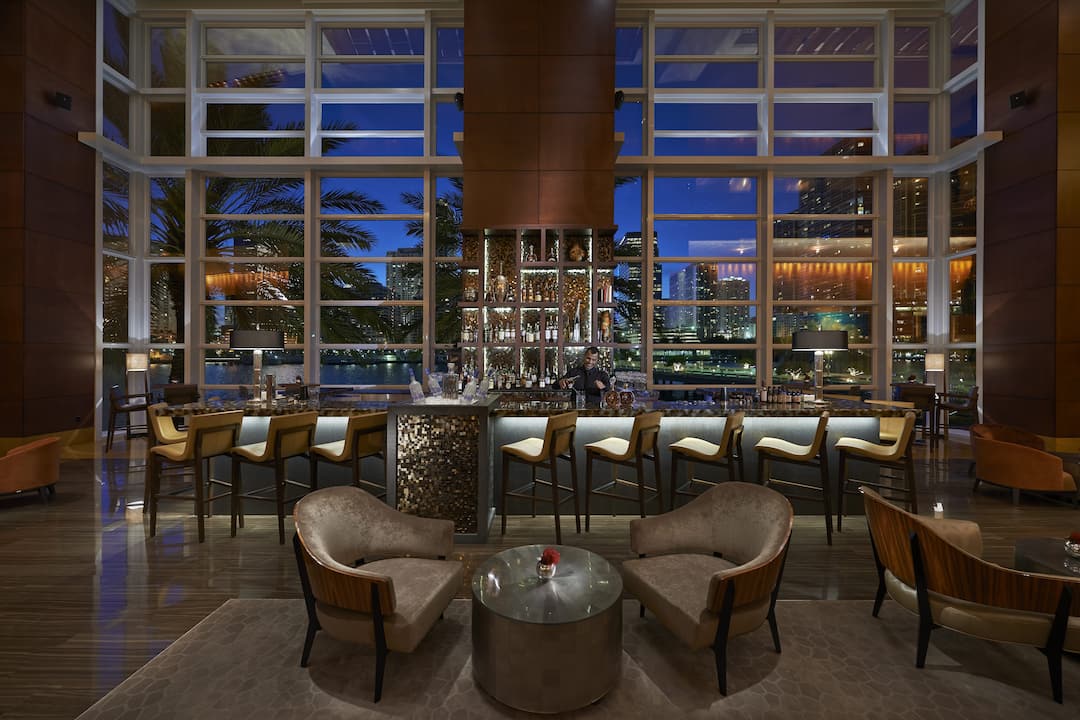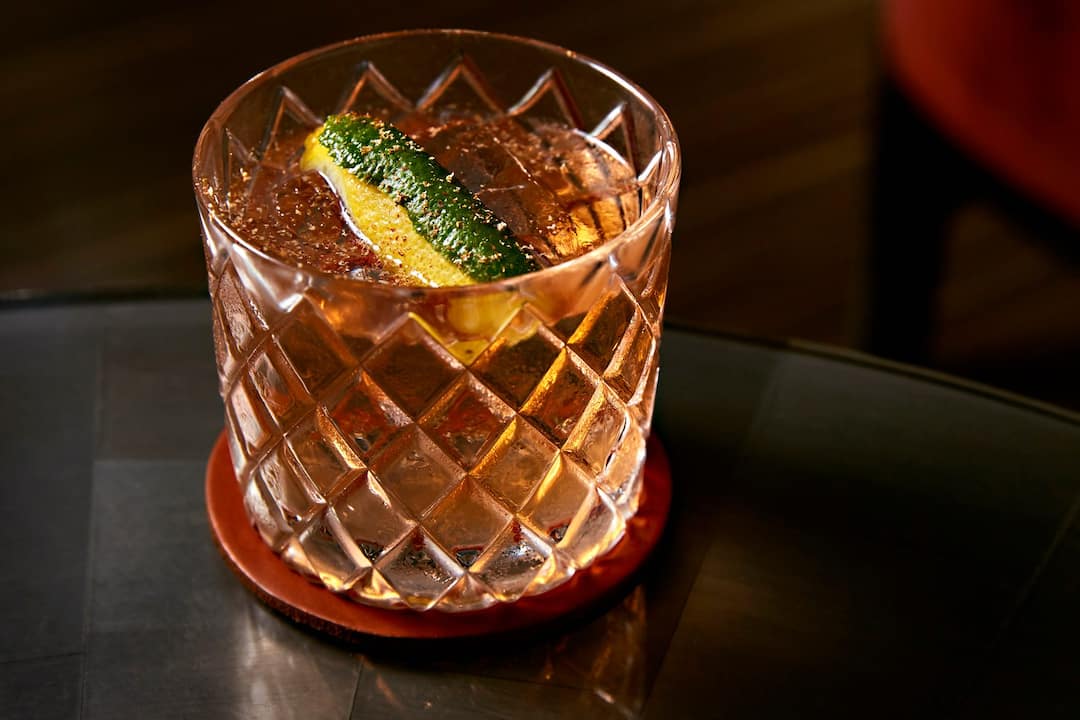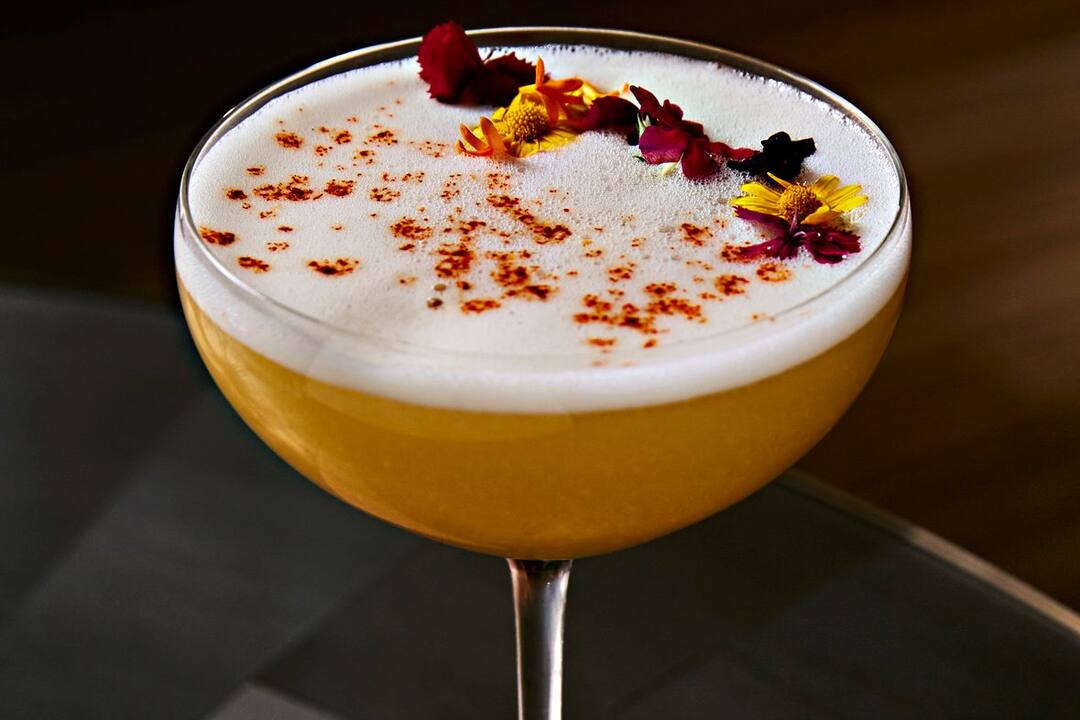 8am – 12am (Sun -Thu)
8am - 1am (Fri & Sat)
The chic new design showcases panoramic skyline and water views, complemented by elegant seating at a 14-seat formal bar and 76-seat lounge. Guests can enjoy an innovative selection of classic cocktails and modern mixology offered alongside a menu of light plates. Every night, a specially priced social hour menu of handcrafted cocktails and wine provides an excellent option for pre-dinner drinks or relaxation after work.
MO Bar + Lounge also hosts lively entertainment including Cuban jazz by Renoir Rodriguez and sultry Spanish guitar by the Fox Brothers on Friday and Saturday nights.
Cocktails & Light Bites
Menu highlights
The Good Fortune
Toast to the Lunar New Year with a "Good Fortune" cocktail made with mandarin vodka as oranges are said to bring good luck.
The Made and The Born
Influenced by time spend with friends, and flavors we enjoy. Gin does not get any better! House Blended Gin, Bourbon Syrup, Florida Citrus, Bitters, Nutmeg
Negroni By Mo Bar
Steeped for two weeks and aged for a month. This is a the smoothest Negroni you will ever drink
Gin, Two Different Bitters Two Different Vermouth, Citrus
Social Punch
Bourbon, Spiced Guava Cordial, Citrus, Bitters
Our take on a tropical punch. We spice the guava with star anise and use peychaud's bitter for herbal notes