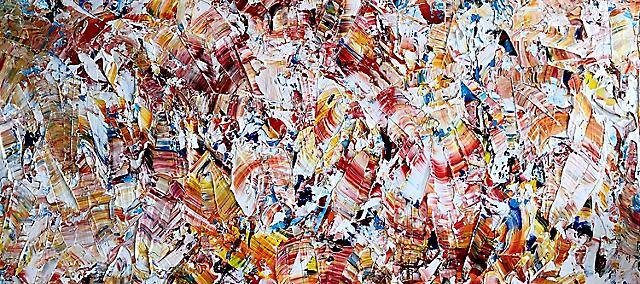 MiamiArt in Residence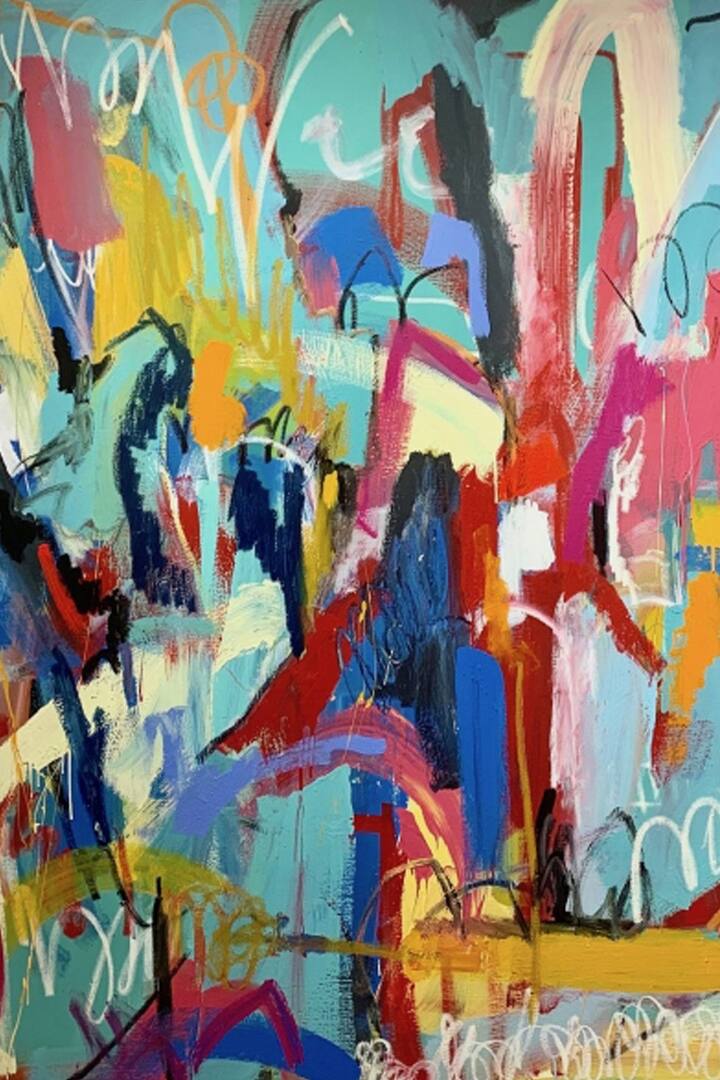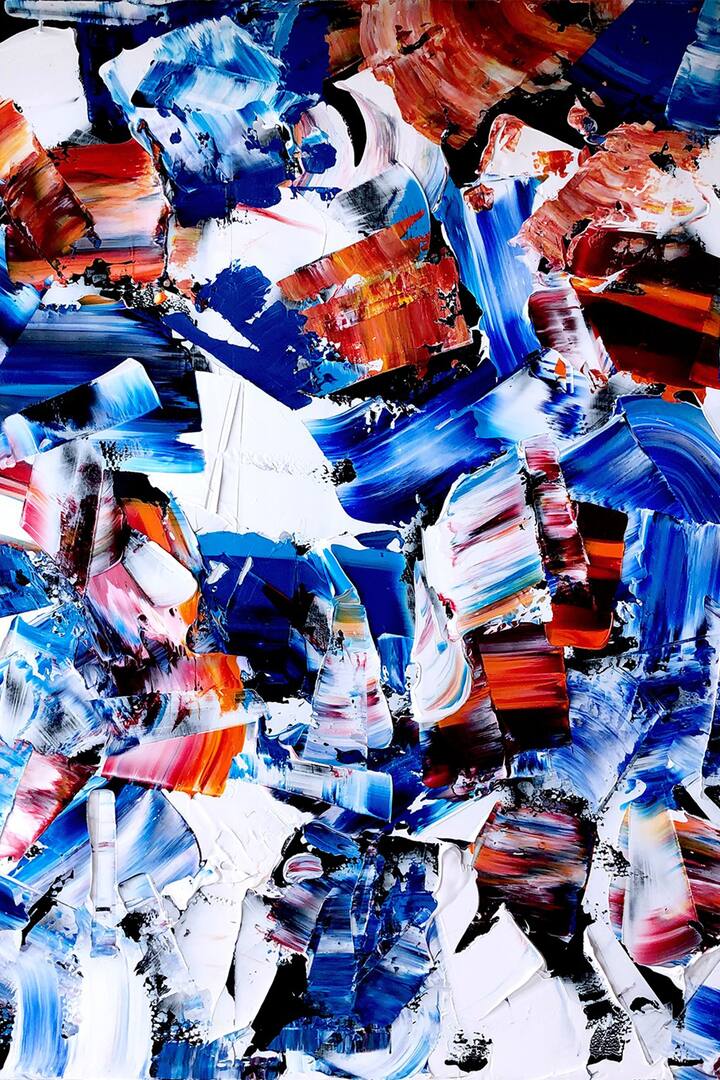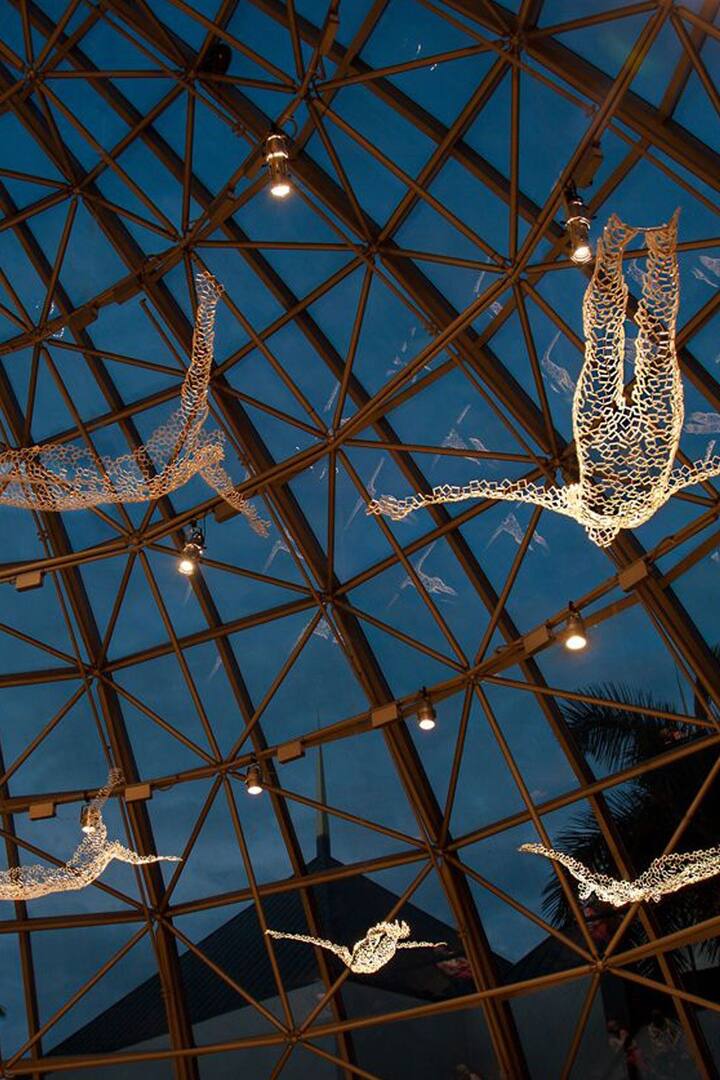 About the Artists
Flavio Galvan
Flavio Galvan is an independent artist who, for more than 28 years, has traveled the path of art nourishing himself with experiences generated in his travels, by his intense and varied relationships, including the difficulties of family life, university studies and workshops conducted by others, but, fundamentally, in the experimenting and intense daily work of many years creating a significant body of paintings of great quality. In his years of work in Argentina, his native country, he exhibited his work in museums and galleries, until he opened "Galvan Art Gallery" where he showed and sold his art until he immigrated to the United States where he currently resides.
Galvan submerges himself in the world of matter and forms, expressing with defined gestures, a strong color palette and his rich and multifaceted inner life. Each work is a journey through space, being carried away by a spell of energy as if surfing on a stormy sea. He manages obstacles and accidents and shapes them into a delicious visual symphony of colors.
For inquires on art by Flavio Galavan, please contact hotel General Manager, Robert Lowe by email at rlowe@mohg.com.
Ranier Lagemann
Ranier Lagemann, born in Dusseldorf, Germany in 1959, began his career in California's Bay Area as a welder, which opened the door to learning how to express himself artistically through the medium. Armed with a degree in architecture from FH Detmold, Lagemann gathered inspiration throughout his various and extensive travels. During this time, Lagemann found his passion in interpreting the human body through the art of sculpture. Currently, he resides in the Coconut Grove area.
For inquiries on art by Rainer Lagemann, please contact Ranier Lagemann by email at rainerlagemann@me.com or by phone at 510 384 2595.

Flore
Christopher Florentino, known professionally as Flore, is an international American Contemporary Fine artist born in Brooklyn, New York. His work ranges from contemporary art pieces to mid-century modern inspired interior design. Having exhibited all over the world, Flore began 2018 with the debut of his first solo show in Los Angeles ' A Perpetual Compulsive Repetition of Words'. Through this exhibition, Flore invited collectors on a voyeuristic journey into his head space over the past year. Intentionally choosing words that leave room for multiple interpretations, Flore creates space for his viewers to develop their own narratives alongside evoking introspective emotive moments.
'Something Modern' is Flore's most recent body of work inspired by the artists love of mid century modern design and a deconstruction of the artists urban cubism series.The series expresses pure thought in gesture and color and texture opposed to the words, faces and structure of the urban series. It is a freedom influenced heavy by De Kooning, CY Twombly & Jean Michael Basquiat.
For inquiries on art by Flore, please contact Lisha McArdle by email at info@artangels.net or by phone at +1 (786) 753 8088.
*Page top image - "A Kind of Magic" - Flavio Galvan
Images at left: Christopher Florentino - "Mermaid Song". Flavio Galvan - "Spread your Wings". Ranier Lagemann