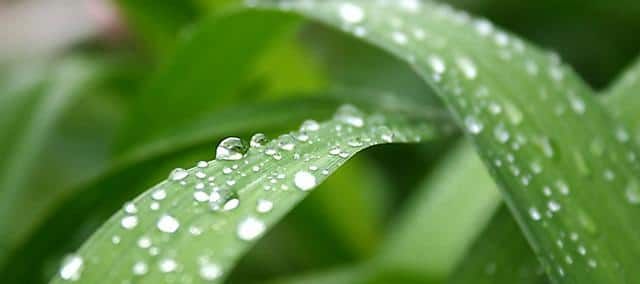 Miami
Sustainability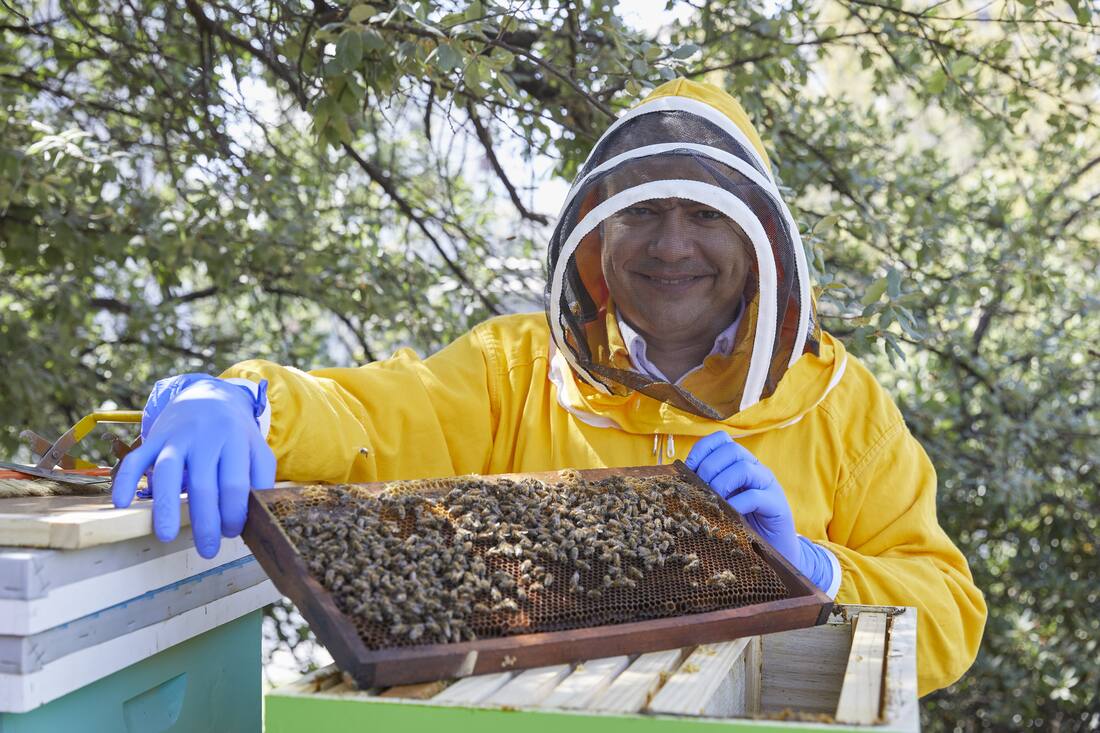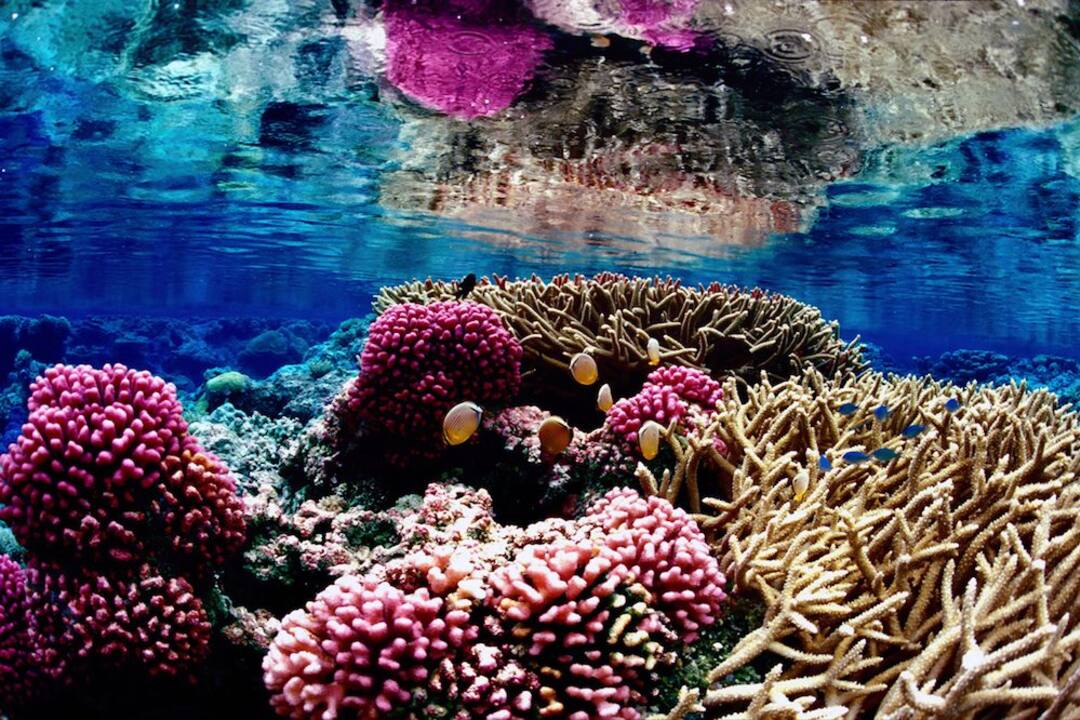 Naturally Better
One of our guiding principles at Mandarin Oriental is 'Acting with responsibility', which we strive to achieve through our Naturally Better plan. We're on a journey to make things Naturally Better for the planet, for communities, and for you. As well as embracing and putting into practice our global sustainability initiatives, such as eliminating single-use plastic by March 2021, here at Mandarin Oriental, Miami we also have our own local initiatives to make sure we play our part in making your stay more sustainable.
We have all heard about the rapid and alarming decline of the honeybee population in recent years, and the far-reaching impact the dwindling numbers of these essential pollinators is having on our environment. With that in mind, we are doing our part to boost the bee population and installed new hives for each of the seven rooftop bee colonies. More than 200,00 honeybees will populate the beehive colonies. The surrounding rooftop walls are decked out with colorful murals by local artist Chan Shepherd designed to echo Miami's vibrant architecture and natural beauty: vibrant scenes of leaping dolphins and supersized honeybees will be the backdrops for the hives. The eco-conscious artist uses recyclable spray paint cans and sugar paint for a minimal environmental impact.
Located in Delray Beach, Florida, 5150 Chocolate Company has a simple mission: "Make great tasting premium chocolate products sourced from the best cocoa plantations around the world." They have traveled the globe forming long standing relationships with cocoa farmers and understand the importance of paying a fair price to allow cocoa farmers to operate a sustainable business. Their "Bean to Bar" concept takes place at a state-of-the-art production facility where they meticulously perform a step-by-step process, from bean cleaning and roasting to handcrafting finished products that can be found at Mandarin Oriental, Miami.
We have implemented several measures across our hotel which align with our group-wide policy of eliminating single-use plastic by March 2021. This includes the introduction of an on-site water filtration system to replace and reduce plastic bottle consumption by producing enough for 700 glass bottles a day. Other initiatives include switching to disposable food containers and removing plastic straws.
We hold the Three Palm Award by Green Lodging which recognises commitment to protect Florida's natural resources. We recently partnered with non-profit Ocean Conservancy to provide initiatives for guests, including a series of beach clean-ups to collect plastic and debris in partnership with NFL. Guests were able to access a Ocean Conservancy video from their in-room TV, and enjoy sustainably caught seafood dishes at La Mar by Gastón Acurio to support Gulf Wild™, the nation's only conservation-based traceability program that works directly with fishermen dedicated to the integrity and sustainability of fisheries throughout the Gulf of Mexico.
Using the ORCA food composting system, we are able to sustainably break down and compost organic food waste. Glass bottles can be crushed and reduced in volume by 10:1 with our GLSand machine to create a sand-like substance that can be transferred to beaches, while soap and bottled amenities from guest rooms are regularly recycled.
The use of LED retrofit lights means we've been able to contribute to a decrease of 1,712,727.42 KW hours from 2017-2019, representing a .84% energy consumption reduction. Mandarin Oriental, Miami also takes part in Earth Hour each year by turning off all-non-essential lights on the designated date.
We've introduced sustainability preferences to Fans of M.O. members so you can opt into our linen and towel reuse programme to reduce laundry volume.
As part of our commitment to environmental responsibility, Mandarin Oriental, Miami has launched an Organic Herb Gardening Club. This club will allow colleagues to learn how to care and maintain a garden as well as provide fresh organic herbs to the hotel's culinary offerings.
Our colleagues are committed to working with communities and charitable organisations to make a difference. These have included Voices for Children, Women of Tomorrow, Radio Lollipop and Ronald McDonald House. We also take part in quarterly beach clean-ups and visits to The Everglades Outpost, a refuge for local wildlife where animals can be nursed back to health and, where possible, returned to their habitat.
We believe in holistic wellness, which is why we offer a range of treatments and facilities to help guests nurture body and mind. This includes everything from our spa's Digital Wellness Escape or Mini retreat to combat stress, as well as private yoga and meditation sessions.
Mandarin Oriental, Miami is celebrating Earth Day with some help from its honeybees – more than 210,000 of them, in fact. From April 22 – 25, the hotel will offer specially created honey-based amenities for guests, made from honey sourced from its beehive colonies on its rooftop.
La Mar by Gaston Acurio, will host a collaboration dinner on April 22 with two acclaimed Peruvian chefs Francesca Ferreyros and Diego Muñoz. The menu will include a Bougainvillea Mousse dessert with lemon crème and Peruvian amaranth, garnished with the hotel's organic honey.
The Spa at Mandarin Oriental, Miami will offer two calming treatments incorporating the freshly harvested honey: a Milk and Honey Manicure & Pedicure, for a gentle yet hydrating treatment for your hands and feet, and the Milk and Honey Tranquil Delight for the ultimate relaxation. It begins with a full-body milk and honey scrub, rejuvenating dry and tired skin, followed by a back, neck and shoulder massage, leaving the body, mind and spirit grounded and refreshed.
MO Bar & Lounge will offer the refreshing Bees Knees cocktail, made from gin, lemon, and organic honey. USD 17
In addition to the dining and spa amenities, Mandarin Oriental, Miami will commemorate Earth Day by installing new hives for each of the seven bee colonies on its roof, with its design mimicking Miami and its colorful architecture. The rooftop will also feature a new colorful mural by local artist Chan Shepherd that celebrates nature, and will serve as a backdrop for the rooftop hives. Shepherd's murals can be found around South Florida, including Miami-Wynwood, West Palm Beach, and Fort Lauderdale, including the Fort Lauderdale-Hollywood Airport. He incorporates his sustainable and nature-focused lifestyle into his artwork, using recyclable spray paint cans as well as sugar paint, which delivers the highest quality results with minimal impact to the environment. Although the hives and mural cannot be viewed first-hand, guests will be able to check out the colorful rooftop display from their televisions in all guestrooms.